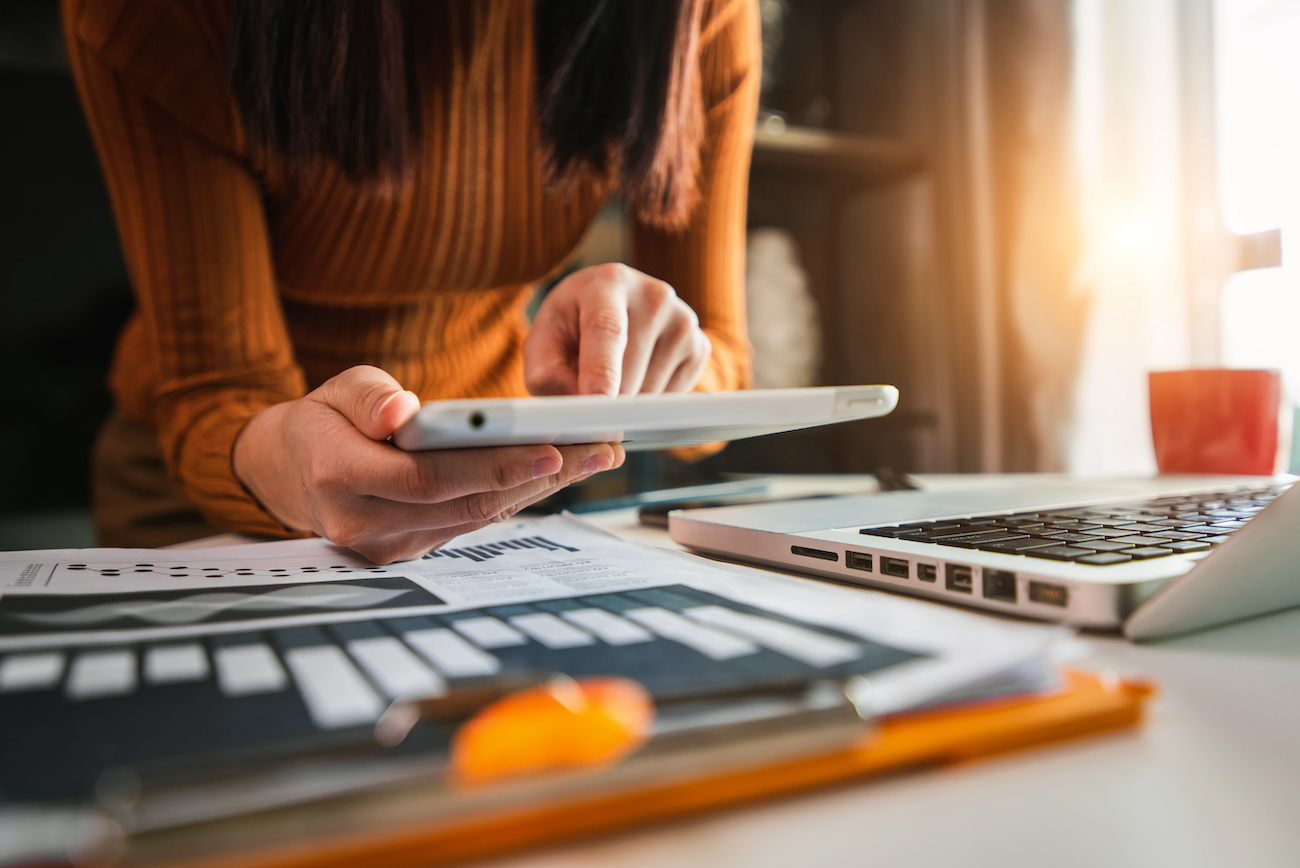 The Only Inbound Marketing Guide You'll Ever Need
In this guide, we'll provide you with the full scope of inbound marketing—what it is, what it isn't, the tools all inbound marketers should use, and a few use cases. While other inbound marketers might boast about providing "The Ultimate Guide to Inbound Marketing," this is the only one you'll ever need. Why? By reading this guide, you'll not only learn about inbound, but you'll also have plenty of clear, practical strategies that you can implement on your way toward more leads, more revenue, and happier customers.
Want to read this guide offline?
Fill out the form below and get your own copy to read on your own time!
Reach your company's goals & get started on the right foot with inbound marketing! After reading this guide you'll know which strategy your business needs to plan successful campaigns and achieve your goals.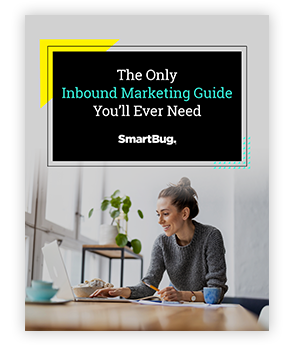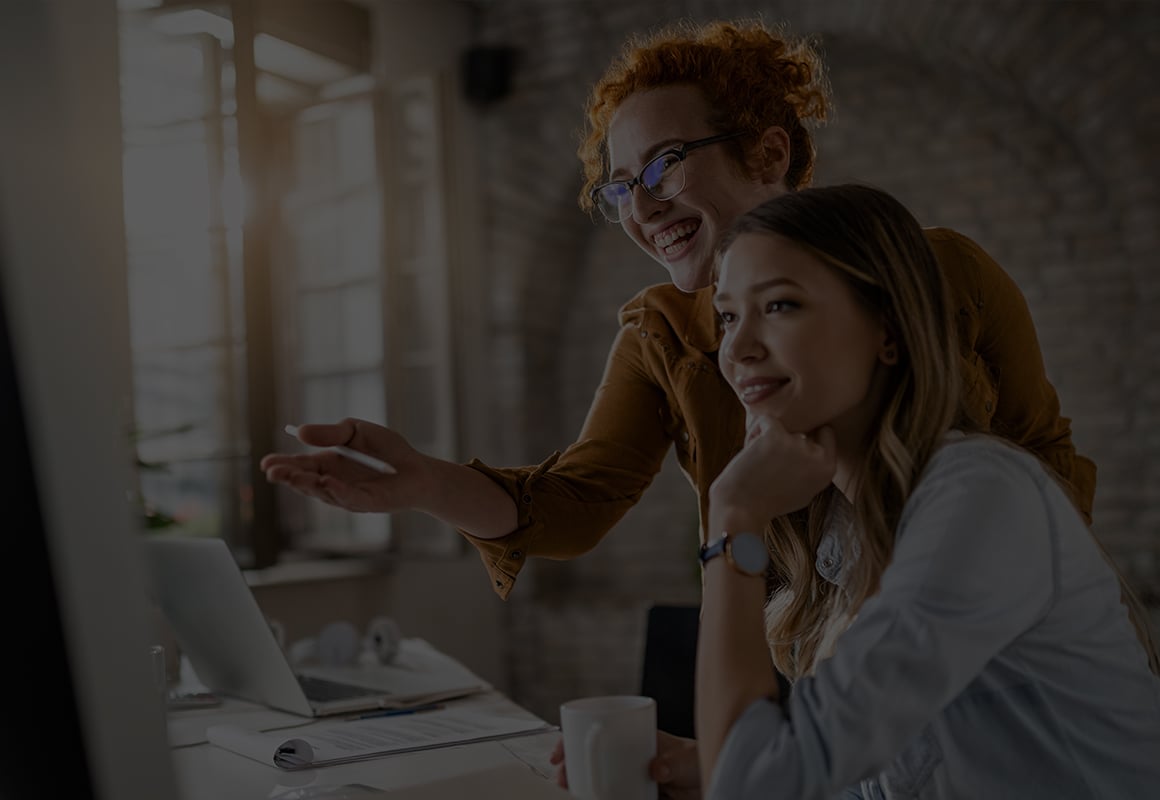 Chapter 1
What Is Inbound Marketing?
In our first chapter, we'll provide you with an understanding of inbound marketing by going over what it is and isn't, and discussing the self-sustaining model every inbound marketer needs to use to generate a steady stream of leads and prospects.
What Inbound Isn't
When you think of marketing, the first few things that come to mind might be cold calling and emailing, interruptive ads, or a marketer-centric approach.
That's not what inbound marketing is about. So, let's start by talking about what inbound marketing isn't:
Inbound marketing isn't about selling. It's not about convincing people that they need a solution to a problem they don't have.
Inbound marketing isn't about interrupting people. Ads are interruptive. They're intrusive and annoying. In fact, according to research from

Statista

,

only 10 percent of people don't find ads to be annoying

.
Inbound isn't about overwhelming people with content. Rather than spamming an email list with every single piece of content, email campaigns utilize segmentation to ensure relevant content is being delivered.
Instead, inbound marketing is about providing the tools to answer questions, the solutions to pain points, and the avenue to attract ideal customers. In other words, inbound marketers are problem-solvers who create trust through engaging and relevant content for their audience.
Before we get into the practical strategies to effectively execute inbound marketing, let's go over the inbound methodology.
What Is the Inbound Methodology?
The inbound methodology is the method by which an organization grows by building meaningful relationships with people, prospects, and customers. It's about empowering these people to accomplish their goals at any stage of their journey working with you.
Ultimately, the inbound methodology is based on this belief: When your customers succeed, you succeed.
The inbound methodology can be applied through the following stages:
Attract: Draw in the right audience with valuable content, conversations, and information that establishes you as an advisor who they trust enough to engage.
Engage: Present insights and solutions to their pain points and goals so that they are more likely to work with you and purchase your services or products.
Delight: Provide help and support to empower your customers to find success by getting the most out of your products and services.
When your customers find success and share about that success with their peers, it attracts new customers to your organization. Over time, a self-sustaining loop develops which allows your organization to build momentum and a foundation for your flywheel.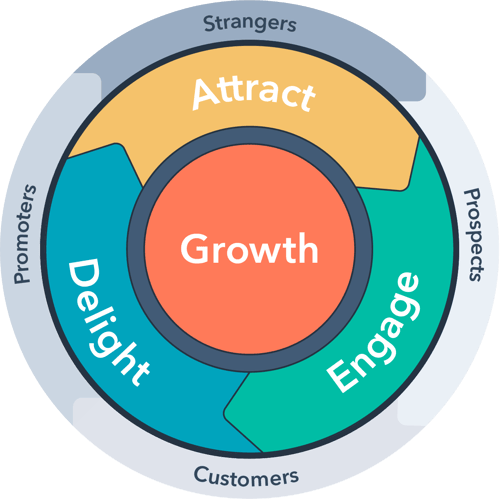 What Is a Flywheel?
In marketing, the flywheel is a self-sustaining model that generates a steady stream of leads and prospects. This business model was adopted by HubSpot to illustrate the momentum that an organization can gain by prioritizing and delivering a consistently exceptional customer experience.
Your flywheel is made up of the attract, engage, and delight stages. Typically, here's what it might look like:
In the attract stage, strangers might peruse your content without knowing much about your company.
In the engage stage, prospects or those who are potential customers engage with a member of your team. This might also push them over into becoming a customer.
In the delight stage, prospects become customers and customers become promoters of your business.
By investing in the strategies that acquire and retain customers, you force your flywheel into movement. You can also experience friction which slows the flywheel down. Usually, friction happens during handoffs between teams, so communication and alignment between teams can keep your flywheel moving.
In Chapter 3, we'll provide strategies that can be used to succeed at all three stages.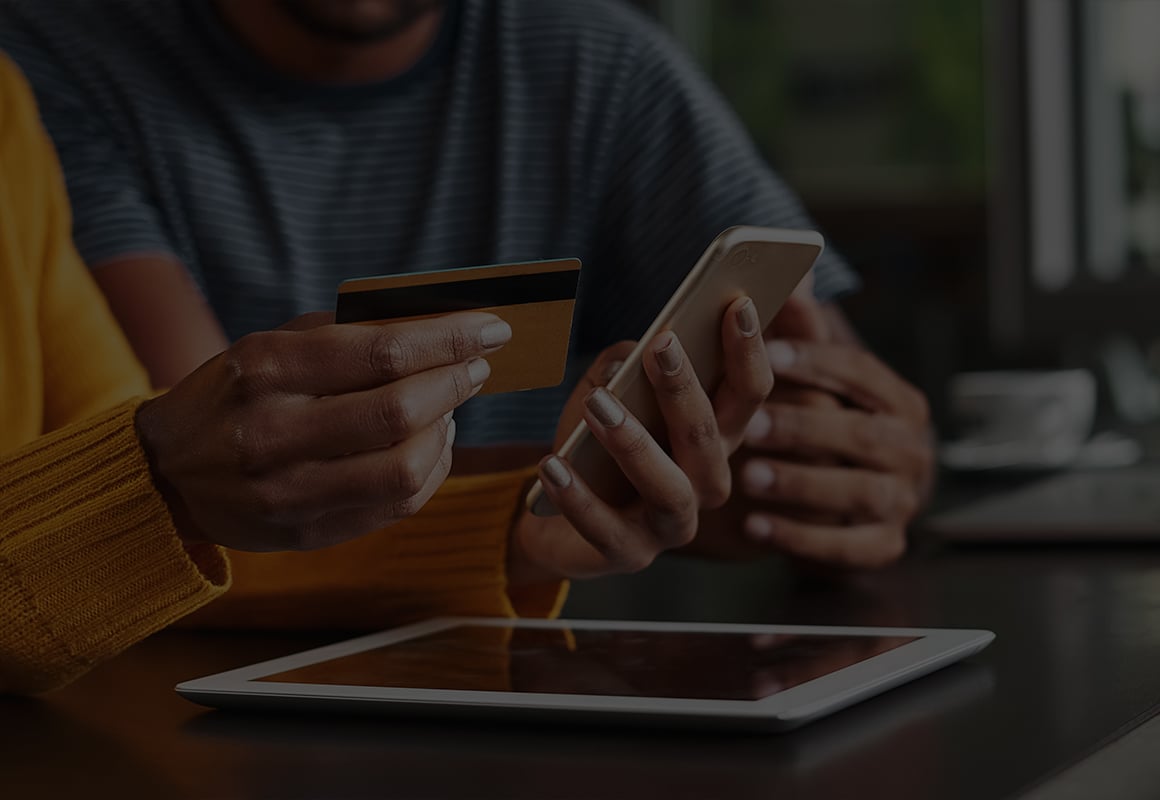 Chapter 2
Developing Buyer Personas for the Buyer's Journey
In this chapter, we'll provide detailed information concerning the three stages of the buyer's journey and approaches to developing buyer personas.
What Is the Buyer's Journey?
Pushy sales tactics have had their day in the sun, but due to the vast amount of information readily available at buyers' fingertips, they're more informed than ever before, giving them more control over the sales process.
In order to be successful in the sales process, marketers and sales reps need to shift their mindset from selling to helping. And they can do this by becoming familiar with who the buyer is and the journey they take to make a purchase.
There are three stages of the buyer's journey:
Awareness stage: The buyer is aware that they have a problem.
Consideration stage: The buyer defines their problem and considers the available options to solve the problem.
Decision stage: The buyer evaluates and decides on the right solution and the right company to provide that solution.
So, what is the buyer doing at each stage of the process? Let's consider their perspectives:
The buyer at the awareness stage experiences a problem, and their goal is to solve that problem. They might search for informational resources that will help them better understand, frame, and give a name to the problem.
The buyer at the consideration stage has defined and named their problem, and they're committed to researching and understanding the approaches that will help them solve the problem.
The buyer at the decision stage has found a solution strategy, method, or approach. They have also compiled a list of available vendors to choose from to make a final purchasing decision.
As you can see, mapping the buyer's journey requires an intimate understanding of your buyers. To gain that understanding, you'll need to conduct interviews with customers, prospects, and your sales team. That understanding leads to the next step: developing buyer personas.
What Are Buyer Personas?
A buyer persona is a semi-fictional representation of your ideal customer based on data, research, and internal and external sources. By defining buyer personas that fit your business model, you can focus your time on qualified prospects, guide service and product development, and align work across the organization.
Sharp, specific definitions will attract high-value visitors, leads, and customers who you will more likely retain over time. This information will help guide content strategy, product development, and anything else that relates to customer acquisition and retention.
Your buyer personas also determine the type of content you will create:
If your persona is at the awareness stage, they are looking for answers, resources, and education. Blog posts, social media posts, how-to videos, and e-books are a great way to educate this person.
If your persona is at the consideration stage, they are conducting research into whether your service or product is right for them. Product comparison guides, case studies, or samples of work are great ways to help their research.
If your persona is at the decision stage, they want to know how to become a customer. Free trials, live demos, or consultations can help them make a final decision.
So, how do you actually make your buyer personas? Luckily, it isn't difficult as long as you have the right market research and customer data.
How to Create Buyer Personas
From company to company and industry to industry, buyer personas are going to be as unique as the services you provide. Your buyer personas can be created by doing research, prompting surveys, and conducting interviews with a mix of customers, prospects, and anyone who might align with your target audience.
Gather information by using the following practical methods:
Go through your contact database to discover how customers and leads find and consume your content.
Incorporate form fields that prompt important persona information (such as company size) into forms used on your website.
Ask your sales team to provide information on the leads they're interacting with most.
Interview customers and prospects to learn what they like and dislike about your service or product.
As you can imagine, this is a lot of information that might not provide clear answers. From here, identify patterns and commonalities in the research. One of the best places to start is the interviews—not only will you find repeat professional titles, but you'll also find plenty of shared pain points.
From there, you can get more specific by including information on the following topics:
Basic demographics: Over the phone, in person, or through surveys, ask demographic questions such as age, location, income, and so on.
Motivations: You want to know your personas' challenges in order to provide a solution. What are your personas' goals, and how does your product help meet them?
Craft messaging: Provide information about why they might reject your product and the answers to those rejections. Gather real quotes that might help the sales team solidify their stance when speaking to prospects.
Ultimately, your buyer personas will help you understand target customers on a deep level and ensure that everyone on your team knows exactly how to target, support, and work with customers. From there, you can begin content mapping by buyer persona ensuring you're placing the right content in front of the right people.
Doing so will improve reach, boost conversions, and help you retain customers.


For a few extra resources, check out our industry-specific buyer persona kits for SaaS, financial services, senior care, and other types of companies. Or if you just want a step-by-step guide with a free template, check out How to Create a Buyer Persona in 5 Steps.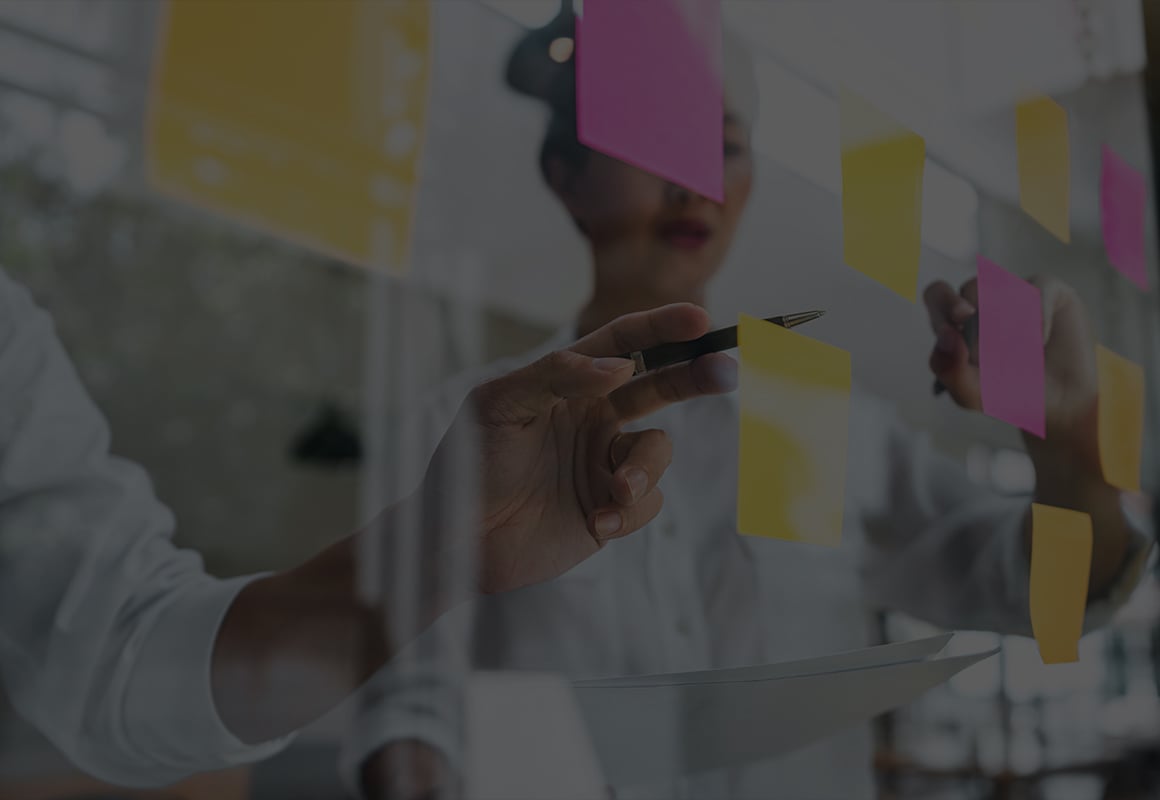 Chapter 3
Inbound Marketing Strategies
The following strategies will help you effectively market to your target personas by attracting, engaging, and delighting them. Keep your flywheel spinning by implementing these specific strategies at each stage.
Strategies for the Attract Stage
The attract stage is all about bringing new visitors to your website. You won't get anywhere with an inbound marketing strategy until you can be found by potential clients.
The secret to getting found online? Create great content that draws people to you. As more and more people find and benefit from your content, your online presence begins to grow.
You can do this through the following methods:
Optimize existing content with a SEO strategy that targets specific keywords and phrases related to your services or product, and the challenges that your customers face.
Create and publish new content such as

blog articles, content offers

, and social media posts that provide value. You can teach your audience how to use your product, inform them about your solution to their challenges, create customer testimonials and case studies, and so on.
Use paid search strategies, which means you pay to have your site show up at the top of a search results page.
When using these attract strategies, the key is to put personas first: their needs, questions, and pain points.
Strategies for the Engage Stage
The engage stage is all about developing relationships and driving conversions by providing useful content that meets your prospects' needs. Engagement is the key to guiding someone through the buyer's journey. It's vital if you want to keep that inbound marketing flywheel spinning and increasing in velocity.
You can engage your audience with the following strategies:
Pop-up forms appear when a prospect is navigating through your website. These forms prompt contact information to be used in email marketing.
Email marketing makes contacts on your list aware of new products, discounts, news, and other services.
Lead management is a set of methodologies, systems, and practices that utilize a variety of marketing tools, campaigns, and programs to generate new clientele.
Marketing automation includes

the technology that manages marketing processes

and multifunctional campaigns across multiple channels.
Conversion rate optimization (CRO) is the process of increasing the number of visitors to a website who then take a desired action.
When using these engage strategies, your focus is on providing the right content to the right person at the right time.
Strategies for the Delight Stage
The delight stage is all about delivering a remarkable experience for your clients through every interaction with your organization. Delighting clients strengthens those relationships and builds brand loyalty and trust. The goal of the delight stage is to satisfy clients so thoroughly that they go out and sing the praises of your brand.
You can delight your customers with the following:
Smart content

is content that adjusts based on a user's demographics, behavior, and engagement.
Email marketing can also be used in this stage and serves a similar purpose as the engage stage: make prospects and customers aware of updates at your company.
Marketing automation can also be used in this stage to manage marketing processes across multiple channels.

Attribution reporting

shows you the real impact of your implemented marketing strategies, providing insight about where to adjust, stay steady, or double down.
Behavior triggers can deliver the right content at the right time based on the behaviors of the client.
Spontaneous outreach in the form of discounts, gifts, or promotions can all increase customer delight as well.
When using delight strategies, the key is to use data and insights to improve the client experience at every stage.
In the next chapter, you'll see how to put each of the discussed strategies into action through real use case scenarios and marketing campaigns that have worked well for some of our clients.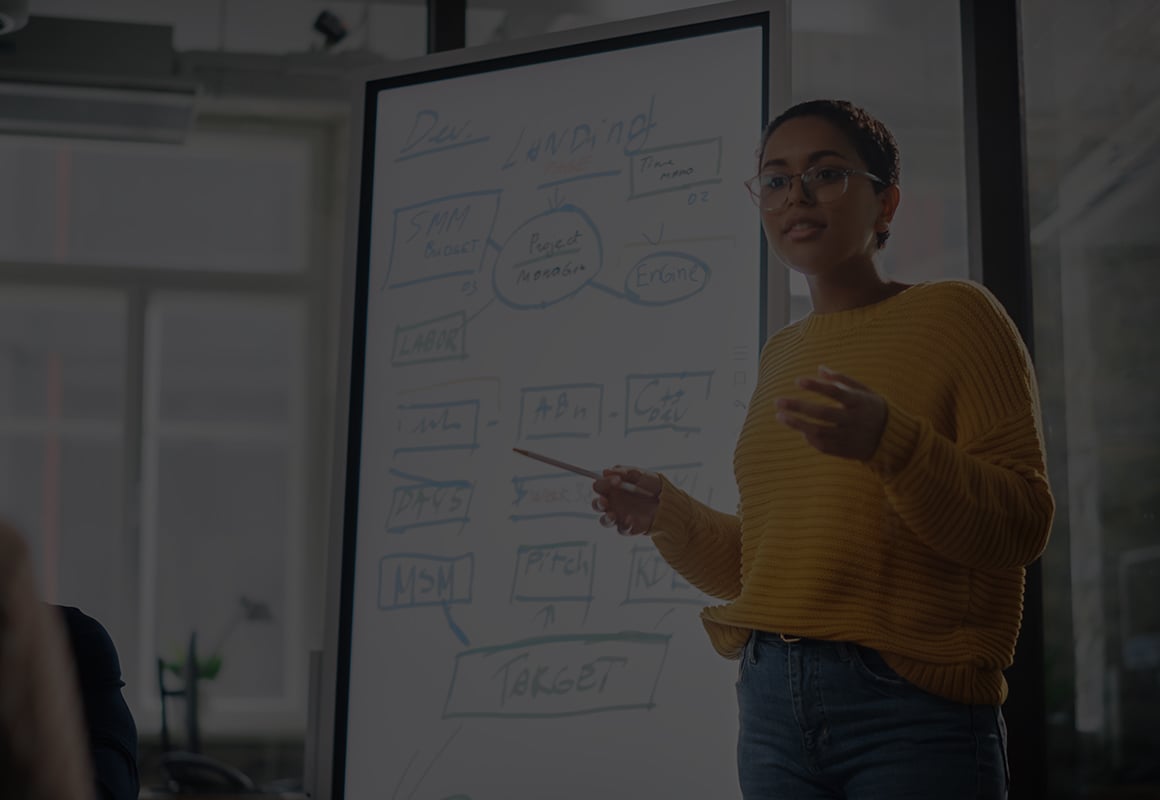 Chapter 4
Inbound Marketing Campaigns
In this chapter, we provide three use case scenarios that illustrate inbound marketing strategies we're using to benefit real clients. We hope these will help you as you develop your own inbound marketing approach.
Campaign #1 -Increasing Website Traffic of Prospects at the Awareness Stage
As marketers, it's easy for us to focus on churning out content piece after content piece; sometimes, if the existing content is still solid content, it takes some strategic revamping.
That's what we did in a partnership with a financial leader in the state of Missouri. After building up a library of valuable resources, many of their best blog articles were getting views but not translating to leads. To help them meet their goal of 115 new leads per month, we decided to optimize existing content, increase website traffic through blog views, increase subscriptions, and continue to build visibility and trust.
The Strategy: Refining and Updating SEO Strategy
In addition to producing new content, we recommended optimizing historical content to elevate blog posts in search rankings, reach more customers, and help the client meet key conversion rate optimization goals.
To make this happen we:
Refined and updated the SEO strategy by analyzing existing blog posts and developing

an updated SEO strategy

that better aligned with keyword rankings and best practices, including the incorporation of new keywords, updating titles, and refreshing internal and external links.
Built lead nurture opportunities by identifying a piece of premium content and creating a content pillar page to meet blog subscription goals.
The Results: Seeing Their Biggest Numbers Ever
As the numbers began rolling in, we soon realized that we far exceeded our goal of 150 blog subscribers. From just one lead nurture campaign, 1,222 people subscribed to our client's blog. Additionally, our client experienced:
201 percent increased quarter-on-quarter blog views
1,346 percent increased year-over-year blog views
219 percent increase in website traffic through blog posts
More than 120 new website visitors per month
Finally, through historical blog post optimization, our client now has articles that are outranking industry leaders.
Campaign #2 - Increasing New Leads of Consideration Stage Prospects
When a producer of industrial disinfectants approached us, they had developed a website to target prospects in a new vertical. Our client wanted to take their marketing to the next level to reach customers in this new vertical, to increase contacts and leads.
The Strategy: Customizing for the Audience
In addition to developing awareness stage material such as blog content, video content, and infographics, we also developed strategies for prospects in the consideration stage by:
Targeting lead nurture emails for each vertical with relevant pieces of content
Creating targeted calls to action (CTAs) with vertical-specific messaging based on contact record information
Creating smart content


The Results: A Boost in Visits and Rocketing Growth
Our initial goals included a 10 percent month-over-month increase in organic traffic and a 30 percent overall increase in monthly lead generation. However, over the course of our initial engagement, we far exceeded those goals.
Some of the impressive results include:
The client achieved an average of more than 1,000 visits from organic search per month.
Year-over-year growth for new leads increased 143 percent, with a 57 percent quarter-over-quarter lead from 2020 Q4 to 2021 Q1.
Overall organic traffic to the website experienced 163 percent year-over-year growth.
Lead nurturing with the email database increased email traffic by 380 percent year-over-year growth.
This client was so thrilled with our work that they pulled back work from another agency they were using and had us handle strategy for all of their verticals. They also had us handle their PR work and a website revamp.
Campaign #3 - Converting More Leads to Business for Prospects in the Decision Stage
During a redesign of their company website, an advanced interactive marketing and live events company sought partners to help penetrate new markets, increase organic search presence, and convert more leads to business.
In order to make this happen, strong analytics were necessary to measure our work, which paid off with our clients closing several large contracts with leading healthcare brands.
The Strategy: A Full Inbound Approach
Prior to working with SmartBug®, our client's new business came primarily from leads through word of mouth. During our initial six-month retainer, we combined a HubSpot marketing software platform implementation with a purpose-built inbound marketing strategy that featured:
Persona development
Content marketing
Blog management
White paper marketing
Brand monitoring
Real-time marketing support
Social media
Link building
Because of the HubSpot implementation, our client was able to track traffic and lead flow to all landing pages in real time. New leads were automatically routed to key sales reps to ensure prompt follow-up. Additionally, a lead nurturing campaign educated new prospects about the benefits of premium content, immersive marketing, and increased event ROI through the use of advanced technology.
The Results: New Markets, New Leads, New Customers
By tracking SEO in HubSpot, we noticed improvements in organic search to enable our client to optimize investments in driving content for more traffic and leads. Additionally, we increased engagement in education discussion through LinkedIn, which enabled our client to capitalize on authority and name recognition.
After only six months into our marketing strategy, our client successfully penetrated new markets that created a consistent flow of new customers and a foundation for long-term relationships. They saw clear ROI with:
1,407 percent ROI in the first six months
3,179 percent monthly increase in website traffic
1,775 percent monthly increase in organic search traffic
2,486 percent monthly increase in social media traffic
Landing page conversion ratios 200-300 percent above the industry average
Increased brand awareness and authority within key markets
Our work provided a great win by growing their existing client base and new prospects, as well as their brand recognition as trusted advisors, partners, and thought leaders in the digital space.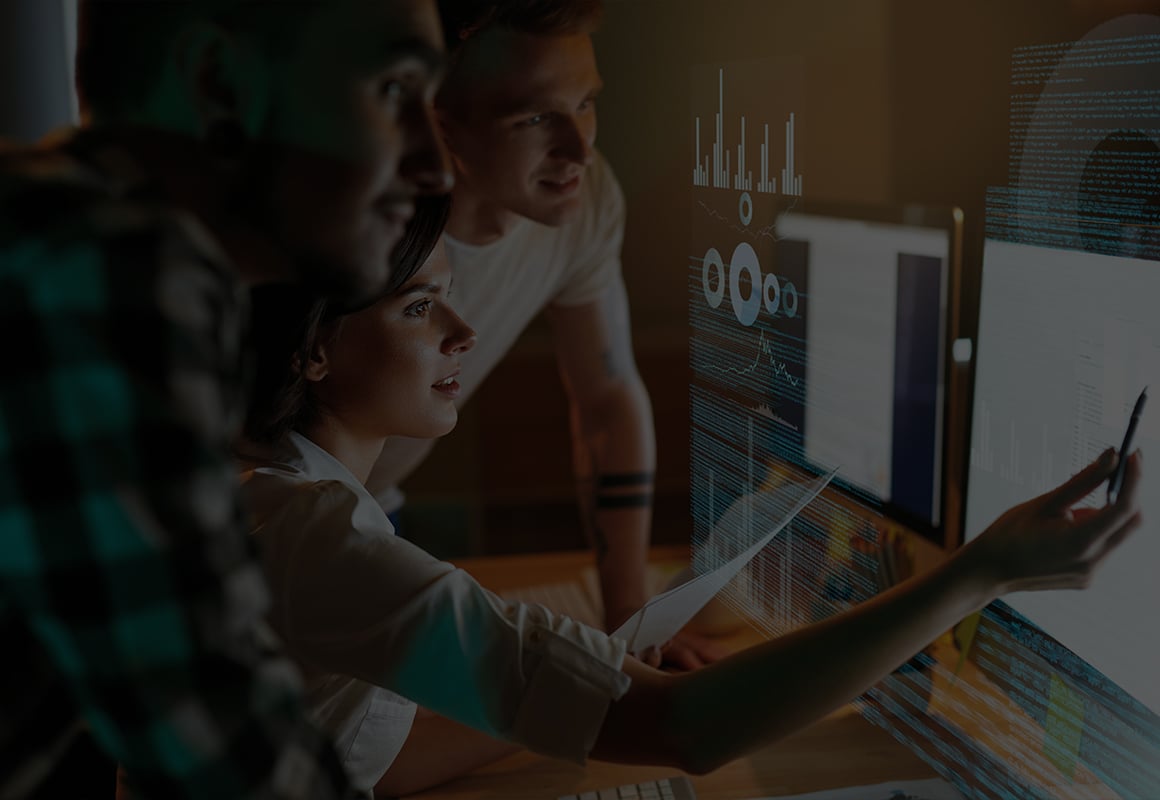 Chapter 5
Inbound Marketing Software
In this chapter, we'll go over the necessary inbound marketing software that you need to be successful. In the following chapter, we'll discuss the necessary tools.
What Inbound Software Do You Need to Be Successful?
Your inbound marketing and sales strategies are only as good as your execution. This relies on how you use your software, such as your customer relationship management (CRM) platform, marketing automation software, and content management system (CMS). Below, we have listed information about each of these software tools, as well as best practices to consider when implementing them in your campaigns.
CRM
Maybe the most important software in your arsenal, your CRM is a platform that connects your departments—such as marketing, sales, and customer service—and organizes activities, notes, and metrics into a single cohesive system. There are a ton of great platforms available on the market, such as HubSpot CRM and Salesforce CRM
To fully optimize your CRM and ensure communication is clear between marketing and sales—and with other software—follow these best practices:
Utilize lead distribution to maximize sales reps. Without lead distribution, sales professionals might be chasing the same leads, which creates friction and wastes time and effort. Lead distribution allows you to set parameters for which your CRM will auto-assign leads to reps so you can maximize each sales rep's time, tap more leads, and accelerate the sales process.
Utilize lead scoring to zero in on strong leads. Lead scoring allows you to pay more attention to those that have the highest chance of converting into paying customers. Lead scoring can pinpoint the status of a lead in the pipeline and provide information about a prospect, including contact information, profession, interest level, and previous interactions. Ultimately, this data makes it easier to gauge the likelihood of conversion and determine the amount of effort to exert on the lead.
Follow up through lead nurture. A CRM provides an opportunity to easily keep in touch with leads to move them further down the sales funnel. With lead nurturing through some CRMs, you can create personalized bulk emails so that you don't overlook any leads. You might also have the option for multi-channel lead nurturing that allows you to leverage social media, paid media, and website creation to engage with prospects more effectively.
Create buyer personas to personalize your campaigns. You can store all of your detailed buyer persona information in your CRM to provide personalized campaigns that focus on the unique needs of your target audience.
Boost conversions with content. Using lead management, you can understand the interests and concerns of your customers, allowing you to create more specific content that boosts conversions. Furthermore, you can utilize interaction histories to get a better idea of what content your leads are interested in consuming.
Marketing Automation
Marketing automation uses software to automate everyday marketing tasks such as email marketing, social media posting, and ad campaigns. This software creates efficiency, provides a more personalized experience for customers, and allows marketers to focus on more important strategic initiatives.
Along with generating leads and keeping customers engaged, businesses possess an enormous amount of data, which can create confusion when it comes to knowing how to put it to good use. Marketing automation puts this data to work by streamlining workflows.
When done well, marketing automation provides the following three key benefits:
Personalized workflows: With marketing automation software, businesses can input prospect behaviors across multiple channels to understand their needs and deliver the right content at the right time. These workflows help drive qualified prospects to useful content, which can result in warm leads. Additionally, businesses can continue to engage with customers through personalized workflows that lead to loyal customers who could become brand ambassadors.
Streamlined processes: Building streamlined processes that work across different teams can bring the company together to reduce customer effort at every stage of the journey and provide a unified customer experience. With effective marketing automation, everything is automatically saved in your central data storage, which eliminates the need for complicated hand-off procedures.
Integrated data and analytics: Your prospects' actions are data points that influence your marketing strategy and tell you what your customers are looking for. Marketing automation allows businesses to automatically input data points across channels to understand their customers' needs and deliver the right content at the right time.
When executed properly, marketing automation combines software, strategy, and a customer-centric mindset. It also integrates multiple tools and software, which we will expand upon in the following chapter.
CMS
A content management system (CMS) is a software application that allows users to build and manage a website without needing to code the website from scratch. It's an incredibly popular type of software, with over 70 million websites using it as infrastructure.
Many companies that prioritize content in their inbound marketing efforts use a CMS to create, manage, modify, and publish content in a user-friendly interface. Templates and extensions can be downloaded, purchased, and customized without coding.
Here are ten reasons why you should be using a CMS:
No coding knowledge needed: As we've already alluded to, non-developers can build websites without coding and relying on web developers and designers. Users can create and manage content, customize the design of the website, and install extensions to add functionality to the website.
Easy collaboration: While marketers produce content, IT professionals can implement security protocols, and developers can add custom code—all at the same and in the same CMS. This improves workflows and productivity across your organization.
User roles and permissions: Thanks to user roles and permissions, users can collaborate efficiently and safely. For example, a content writer can have permission to manage content but not be able to delete a plug-in that could significantly alter the website.
SEO features and extensions: CMS platforms have built-in features and add-ons that optimize the site for search engines. By using built-in or third-party tools, users can customize page titles and meta descriptions, create SEO-friendly URL structures, add image alt text, and more, all of which improves the chances of ranking on Google.
Security features and extensions:

CMS platforms offer built-in features and add-ons

that help to secure websites. In fact, some CMS platforms offer a dedicated security team that provides 24/7 services, firewalls, SSL, custom CDN, and other features.
Designed templates: As we have alluded to, most CMS platforms offer a selection of predesigned templates that can be customized to your preference and affect the behavior of your website. For instance, responsive templates ensure your site looks good on stationary and mobile devices without the need to write code to make it happen.
Simple updates: Major updates such as website redesign, as well as minor updates such as adjusting the image on a homepage, can be made faster and easier. Rather than coding, users can update and edit content in the dashboard.
Blog functionality: Because blogging is a primary aspect of inbound marketing, the ability to easily adjust and publish content is a necessity. Using a CMS, it's easy to start creating, publishing, and reaping the benefits of blog content with built-in blogging functionality or extensions.
Content scheduling: Scheduling content in a CMS is as easy as clicking a button. In addition to blog posts, you can schedule website pages, landing pages, and emails.
Easy access: As long as you have an internet connection, you can access and edit your site from nearly any device, which is much easier than building a site from scratch that would require edits to be made on a device connected to the server. Plus, most work is done on a single dashboard or control panel that allows you to access your site's content, plugins, theme, and settings—all in one place.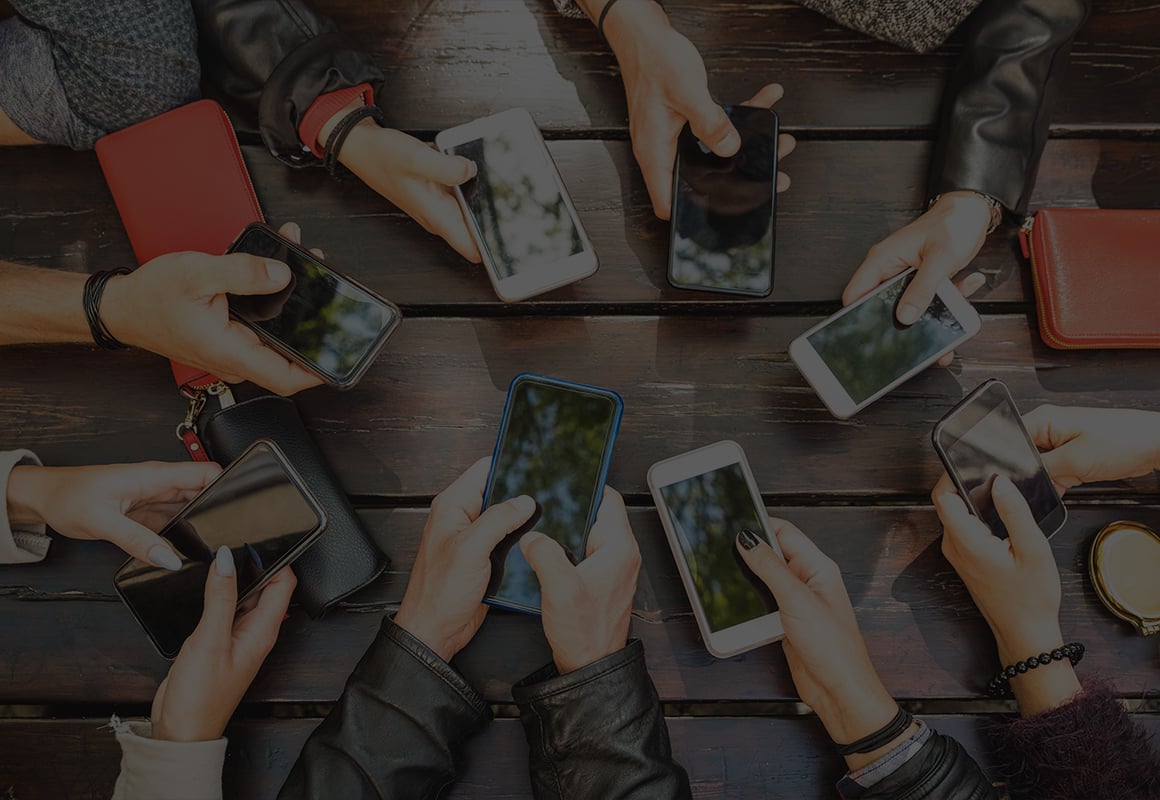 Chapter 6
Inbound Marketing Tools
Your inbound marketing tools are the tools you use every day to execute marketing campaigns. In this chapter, we'll provide a list of tools that marketers can use to promote social posts, optimize SEO and content, report data, and more.
Social Media Tools
Social media marketing is important for nearly every business, but it can take up a significant amount of time due to content creation and posting. To make the most of your time, we recommend the following user-friendly platform that can streamline your workflow:

PostBeyond allows users to centralize their content in one platform, making it easy for employees to find, organize, and share on social media.
Account-Based Marketing Tools
An account-based marketing (ABM) tool allows users to combine prospect data with real-time customer experience technologies. This enables companies to align marketing and sales teams toward a united goal. Here are two highly recommended ABM tools:

Terminus is an end-to-end solution that runs ABM programs at scale and enables marketing and sales teams to identify and prioritize target accounts, activate multi-channel advertising, and provide reports to every level of business.

OrgChartHub is a HubSpot tool that allows users to build and store customer organization charts and use relationship mapping, buyer roles, and placeholder contacts to help teams visualize key stakeholders and close more deals.

RollWorks is an account-based platform where B2B organizations align their marketing sales departments by identifying target accounts and key buyers. The platform reaches the accounts across multiple channels and measures program effectiveness in systems-of-record.
Intent-Based Data Tools
These tools help collect and organize intent data, which is a dataset that shows what individuals are interested in and what they are likely to do or buy next. We find the following tool incredibly useful for finding intent-based data:

ZoomInfo sells access to its database of information about businesses and people to marketing, sales, and recruiting professionals. Read more about ZoomInfo.
SEO Tools
SEO tools provide information about the health and success of your website. They can uncover areas of opportunity and identify issues and weaknesses that might prevent you from ranking in the search engine result pages (SERPs). Each of the following tools comes highly recommended:

Semrush is highly useful for keyword research and online ranking data, such as search volume and cost-per-click metrics. This tool also collects information about keywords gathered on popular search engines.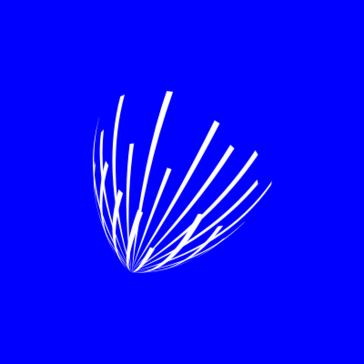 AnswerThePublic is a keyword tool that visualizes search questions and autocomplete searches in an image called a search cloud. The categories include "what," "why," "where," "when," "who," "will," "which," "how," "can," and "are."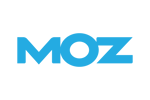 Moz is an SEO and data management tool that helps businesses increase traffic, ranking, and visibility on search results. The tool features site audits, ranking tracking, keyword research, and backlink analysis.

Screaming Frog is an advanced, fast SEO site audit tool that can be used to crawl websites of all sizes to judge the effectiveness of its SEO strategy.

Google Search Console is a suite of tools and reports that help measure a website's search traffic and performance, as well as to fix issues, to help increase presence in Google Search results.
Analytics and Reporting Tools
Marketing analytics and reporting tools aggregate, track, and analyze relevant metrics and data points to monitor the performance of paid ads, social media campaigns, or other marketing key performance indicators (KPIs). We recommend getting started with these two tools:

Databox is a cloud-based business analytics tool used by marketers and analysts that provides a single interface to view KPIs and generate reports.

Google Analytics is Google's web analytics service that tracks and reports website traffic. Google Analytics 4 addresses evolving measurement standards to help businesses succeed.
Content Optimization Tools
Content optimization tools help content creators, bloggers, and marketers create stellar content for the web. To start measuring the success of your content, implement these two tools:

Unicheck is a cloud-based plagiarism detection software that finds similarities between pieces of content on the web. If you're wondering why this is important, too many similarities can drop your content rank.

MarketMuse is an AI-powered content platform that analyzes millions of articles, uncovering content gaps and opportunities to help content creators craft high-quality content that delights customers and impresses search engines.
Website Optimization Tools
Website optimization tools help users collect information on how visitors experience a website so that users can understand what works well and what needs to be improved. Using the following tools, you can deliver a better experience for your visitors:

Semrush Website Audit Tool audits your website to make sure it is flawless for users and search engines. It can identify broken links, slow load times, and more.

HubSpot Website Grader analyzes your website for site performance and SEO to discover which aspects do well and where results could be improved to benefit search traffic.

WooRank is another website audit tool that looks through your site from the perspective of Google and generates an instant audit of the technical, on-page, and off-page SEO aspect of the site.

Google Developer Tools include debugging tools, quality improvement tools, high-level API libraries, and more.
Video Tools
According to research, 65 percent of the general population are visual learners, which means inbound marketers need to meet their audiences with visual content such as videos and infographics. To do so, use these tools: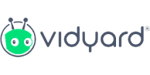 Vidyard is a video hosting and creation platform that analyzes video performance to help businesses tie ROI back to their video content.
Lumen5 is a video creation platform designed for those without training and experience in video creation to produce engaging video content for social posts, stories, and ads.
Although this is not a comprehensive list of marketing tools, we hope these will get you on the right path.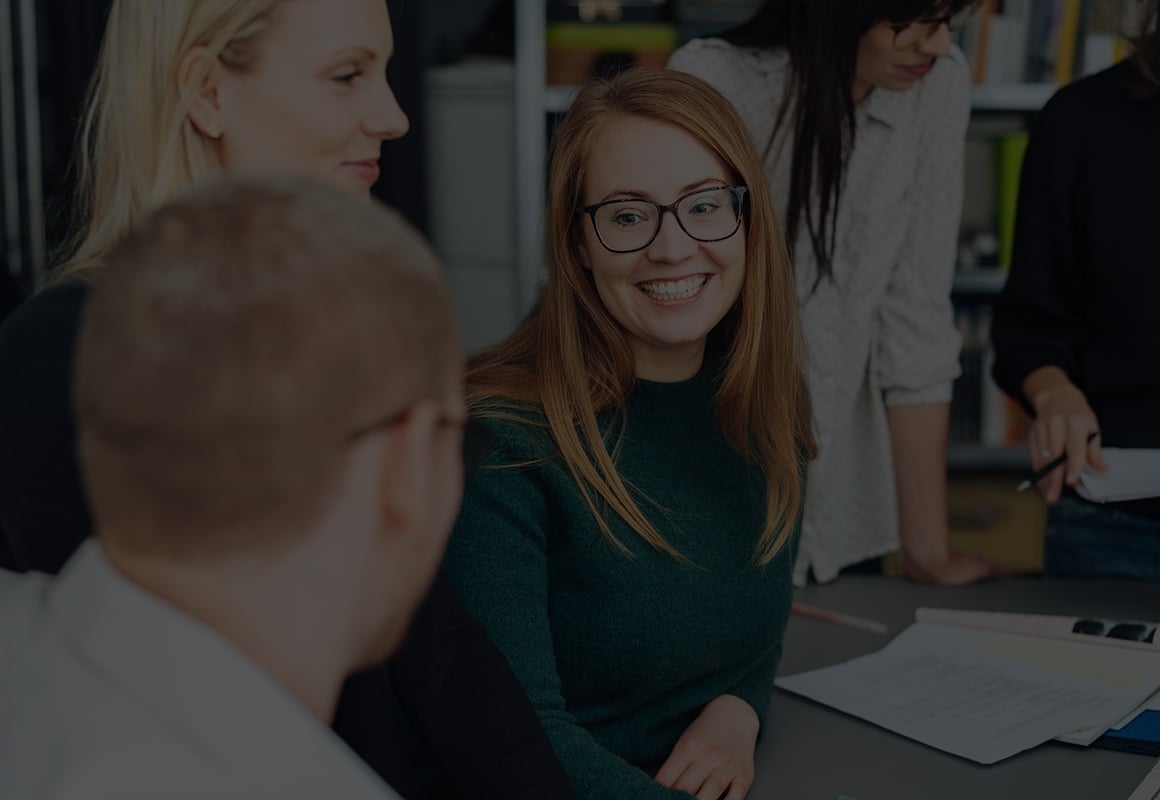 Chapter 7
Conclusion
Increase Leads, Revenue, and Brand Authority with an Inbound Marketing Agency
So there you have it: the only guide to inbound marketing that you'll ever need. As you can see, any inbound marketing campaign that's worth the time, money, and effort requires strategy, software and tool implementation, and—most importantly—a complete understanding of the ins and outs of inbound marketing.
If this seems like something you might need assistance with from some super-skilled marketers working at a full-scale inbound marketing agency, why not reach out to a SmartBug? We'd love to chat about your organization, your goals, and how we can help you get there.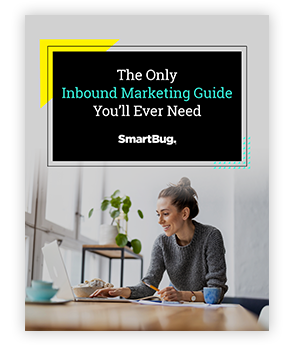 Want to read this guide offline?
Fill out the form below and get your own copy to read on your own time!
Reach your company's goals & get started on the right foot with inbound marketing! After reading this guide you'll know which strategy your business needs to plan successful campaigns and achieve your goals.