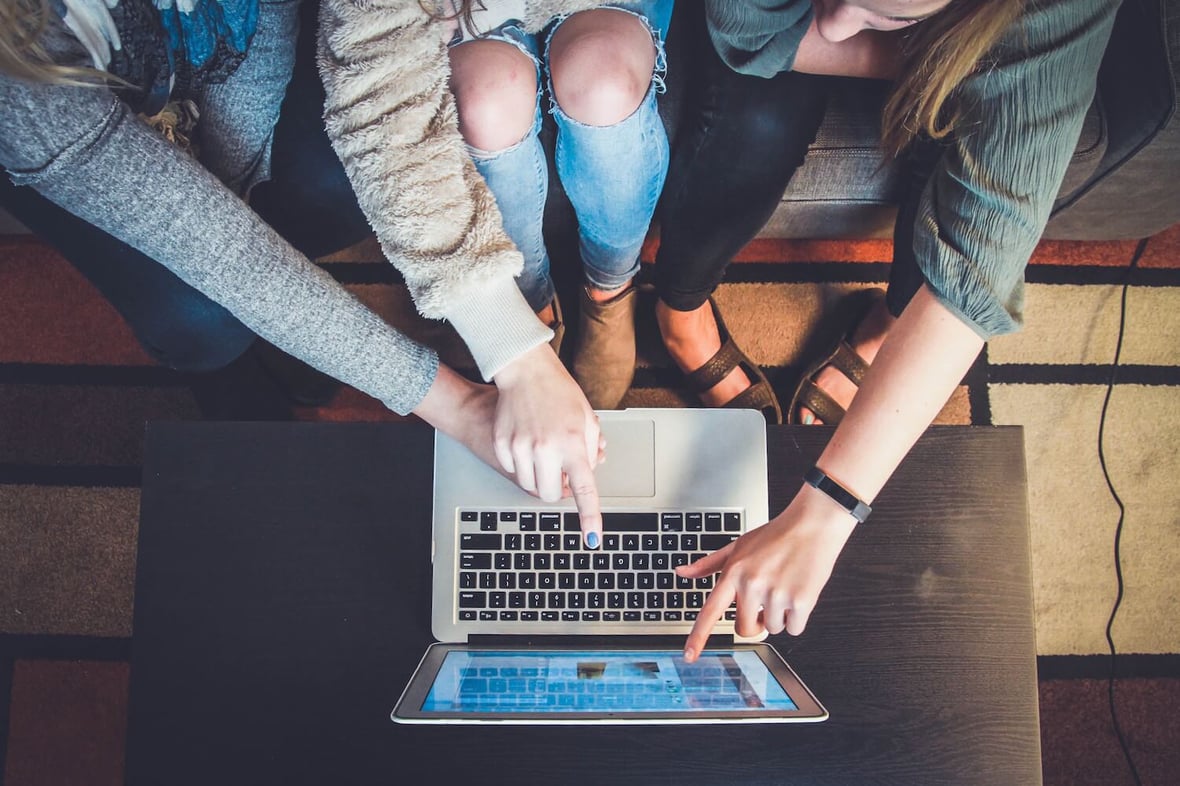 The Tech Stack You Need to Successfully Execute ABM: 70 Tools to Use
November 21, 2022
---
By Paul Schmidt
Account-based marketing (ABM) requires you to use a multichannel approach and a wide array of marketing tactics to generate revenue, which means you'll also need multiple technologies to make it a success. When it comes to ABM, there's a vast number of technology solutions you can use to execute effectively. It's important to know exactly what an ABM approach looks like before embarking on the journey.
How Does Account-Based Marketing Work?
ABM aligns marketing and sales by identifying key accounts and building a plan around engaging those people before and after they become a customer. Generally, the stages of this approach look like this:
Identify your list of target accounts and ideal customer profiles.
Expand your reach within those accounts.
Engage those accounts with relevant content and outreach.
Advocate—turn customers into advocates.
Measure the results of the campaigns.
70 ABM Technologies
As you consider the funnel stages and where your company needs to focus, you'll use technology for key ABM activities, such as finding data on ICPs, storing customer information, communicating with key stakeholders, and running ads. Below, I've broken technology out based on how your company could use it to facilitate ABM.
CRM
The data and utility of your CRM or account management system are critical to managing account details, creating a personalized experience, and sending targeted communication. But your CRM can also help you determine the ideal customer profiles (ICPs) to prioritize and help you map essential decision makers to accounts. Some of the best CRMs on the market for supporting ABM include:
Whatever CRM you decide to use, there are some key features that will be valuable for ABM:
Ability to match leads to accounts
Lead and account-level reporting
Built-in account insights
Integrations or an open API to connect with other key ABM platforms
Account Mapping
Mapping the landscape of the account—as well as your strategic communication plan—is an essential part of ABM. The tools that are best for you depend on the CRM you use because there are quite a few plug-ins and integrations that streamline account mapping in your CRM. Some common tools include:
Data Enrichment
When building out profiles of key people within accounts, you will need additional data and information about those businesses and people. You will also need to understand the specific account and key aspects of the company, such as what's in their technology stack. As you look to enrich your data, there are several technologies available, including:
As you explore this type of technology, there are a few important things to keep in mind:
Some platforms are better suited for organizations of a particular size, whereas others are ideal for certain industries.
Some data enrichment tools are ideal for B2C companies, and others are ideal for B2B companies. There aren't many that are great fits for both.
Most are priced around the volume of contacts and data calls.
Accuracy varies, even on the best of these platforms, so validation by your sales team is important.
Do your homework carefully. This purchase tends to be a big investment, and the best tool for you will depend on the types of accounts you target and the tools you'll need in order to integrate with the data enrichment platform.
Predictive Analytics
Beyond data enrichment, you can also identify target accounts through predictive analytics using lead scoring and account intelligence. A few of the major marketing automation platforms have this capability built in, but there are also standalone tools that can help you analyze your current accounts to identify potential qualified leads:
Sales Enablement Technology
Technology is essential for sales teams to facilitate conversations and coordinate efforts with marketing and other team members. Beyond the tools we've already discussed, your sales team can also benefit from these tools that facilitate communication and the sales process.
Email Marketing Tools
Email is a big part of ABM campaigns and sales enablement. Most CRM and marketing automation tools have built-in capabilities for sending brand-approved email, tracking email engagement, and providing performance insights. Here are some email tools that can benefit ABM:
Chat, Messaging, Video, and Calling
As you engage with key decision makers at target accounts, SMS, web chat, phone, video, and messaging platforms can be a valuable way to connect, both when you're doing outreach and when accounts reach out to you. The following list is big because communication plays a big part in ABM:
Social Media
Social selling is a crucial aspect of account-based marketing. All major social media platforms that your target accounts use will be valuable. You can make those platforms easier to manage and more effective through these technologies:
Monitoring Beyond Social
Beyond the monitoring you can do on social media, there are also tools that allow you to keep an eye on brands across digital channels, which is valuable when monitoring acquisitions, product releases, leadership changes, and industry news. These are some of my favorites:
Marketing
When it comes to ABM, sales and marketing teams need to be like PB&J, and any marketing efforts along the way must carefully coordinate with the tools and activities of sales. This is why marketing automation is one of the first and most essential marketing ABM technologies to consider.
Marketing Automation Software
I'm a firm believer in getting the most out of your marketing automation tools. The following tend to enable that, but there are some tools on the list that are also effective at supporting the capabilities mentioned above for ABM. If you are looking to minimize your stack with ABM, HubSpot is best suited to accomplish that.
CMS and Content
The tools and technology required for conventional demand generation and inbound or content marketing campaigns apply to ABM. You'll need tools to create content for your website, social media, and sales enablement strategy and tactics.
With ABM, you'll need to be even more nimble in developing and launching materials. Not only that, but you'll also need to be very strategic about resources, ICPs and the campaigns you develop. It's easy to put too much effort into one or two targeted accounts and see little to no ROI. To ensure the highest ROI and the best experience for your target accounts, these tools and features will be valuable:
Conversion forms: Although you likely don't need to focus on lead capture with ABM, you do need to collect account intelligence and measure engagement. Thus, having conversion forms, especially early in the campaign, and knowing how this integrates with other ABM tools is an important consideration when choosing your tech stack.
Progressive profiling: With marketing automation tools such as HubSpot or Marketo Engage, you'll be able to collect only the information you'll need at the moment while gaining account intelligence. This is important for ABM, in which you typically have a good portion of data already available on your account profiles.
Landing page A/B testing: A/B testing landing pages through your CMS is essential as you target your accounts via advertising and digital campaigns, but you can also use an add-on tool such as Optimizely or Google Optimize to conduct tests.
Personalized content: When pursuing a 1:1 or 1:few targeting approach, your CMS can enable you to personalize imagery and copy throughout the page. Given the advances in personalization tools and their integration with CRM data, you can include the target account's logo, company name, and key pain points that would resonate with the buyer across your ABM landing pages. Personalization also applies to your email campaigns. The more targeted and specific you can be, the higher the likelihood you'll see success.
Ad Targeting
Reaching your target audience across digital channels is vital to ABM success. We've all probably heard that a person sees a brand seven times before taking action, but I'd argue that it's more like 30 times in the ABM world, where other brands wanting their attention are inundating your list of target accounts. The following tools are great for stealing your target accounts' attention:
Offline Campaigns
Not only do you need to reach target accounts digitally, but to keep your brand at the top of their mind, your sales and marketing teams also need to integrate non-digital channels for ABM, including events, direct mail campaigns, and even passing out swag at on-site visits. Keep in mind that these efforts need to be carefully coordinated with digital efforts. These are some tools you can use:
Integrations
Depending on what your final tech stack looks like, you may need to integrate critical technologies. There are standard integrations built into many of these technologies, but you may need to rely on one of these tools for integration:
ABM Analytics and Reporting
As mentioned above, you can quickly see diminishing returns on ABM campaigns if you aren't carefully monitoring ROI, especially when you factor in the technology required to make the campaigns successful. You have to use data and analytics to measure performance and ensure you're putting dollars where they will have the most significant impact toward driving revenue. Though many marketing automation and CRM platforms have built-in analytics, ABM will undoubtedly cause you to compile data from multiple sources. For this reason, you'll likely need data analytics tools such as:
What to Consider When Finding Technology for Your Needs
Kudos to you if you've made it this far through the article! Your brain has probably never been so full of options for ABM technology. I'd love to wrap up by telling you exactly what pieces you need for the ultimate ABM tech stack—but doing so wouldn't set you up for success because what you need is unique to your organization. When finalizing your stack, think about these factors:
Your target accounts: Whom you are trying to reach with ABM plays into your final tech stack. For example, let's say you are only going after a few accounts, and building out profiles could be done manually instead of utilizing a data enrichment tool such as ZoomInfo. In this example, your personalized campaigns and tech stack will differ from a strategy that targets 30 accounts.
Your ABM campaigns: You should always put the campaign strategy first when it comes to ABM. Look at what technology you'll need to achieve your campaign goals.
All-in-one solutions: As mentioned earlier, it is possible to get a good chunk of your tech stack covered in one solution. If this is your aim, you'll want to approach technology accordingly.
Integrations: If you have multiple systems you're tied to that will need to work with ABM campaigns, take into account any critical data that will need to pass between systems. As you identify the best technology for your ABM stack, make sure you're selecting with integrations in mind.
Reporting: Whether you're trying to engage new accounts or push existing opportunities toward closed-won, you need reporting tools to help you understand ABM's impact on your sales funnel. The success of your ABM program is going to be highly dependent on sales and marketing alignment, showing ROI and driving revenue.
Budget: Obviously, you'll need to be very careful about every dollar you spend on an ABM campaign. Tying up too much money in technology can cause your campaign to fall flat.
Recap
Finding the right tech stack for your ABM campaigns is complicated, especially as the number of MarTech offerings expand. As a recap, here are all the technologies discussed throughout the article:
This post was originally published on September 28, 2018, and has been updated since.

About the author
Paul Schmidt is a director of client services at SmartBug Media. He works with clients on SEO, analytics, lead generation, sales enablement, customer success and inbound marketing strategy. He previously worked at HubSpot, helping develop inbound strategies for over 200 clients. His past clients include: Travelers Insurance, Unilever, and the SABIAN Cymbal Company. Paul studied percussion in Las Vegas and got his MBA in marketing in Boston Read more articles by Paul Schmidt.
Subscribe to get our new blogs delivered right to your inbox
Other insights you might like