Website

Design

Transform your online presence with stunning visuals, seamless functionality, and compelling content strategically crafted for lead generation.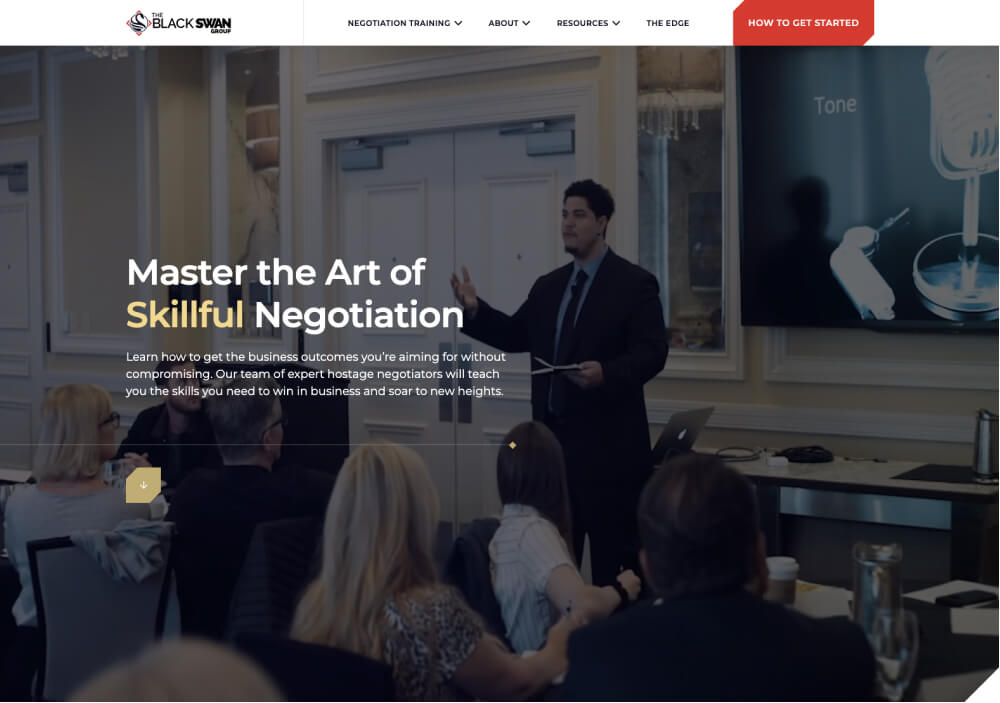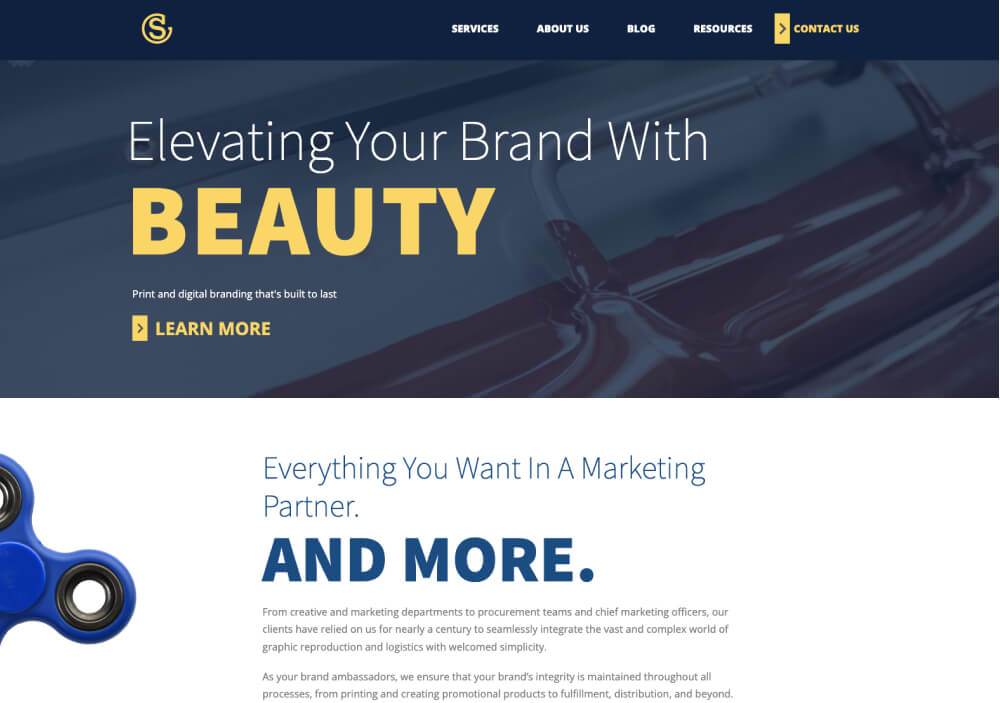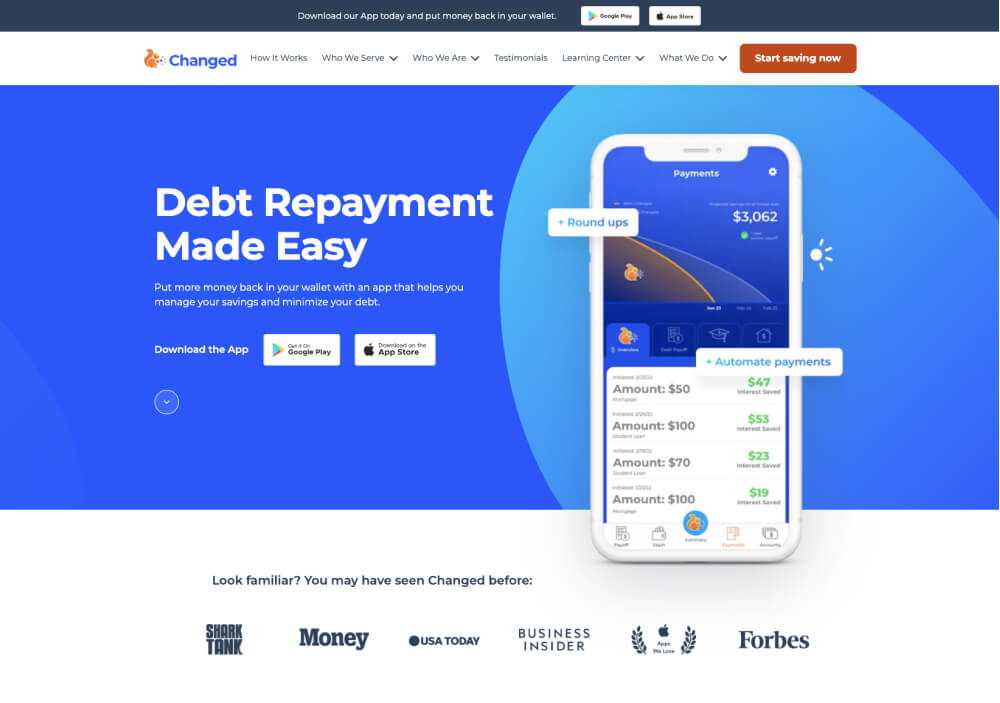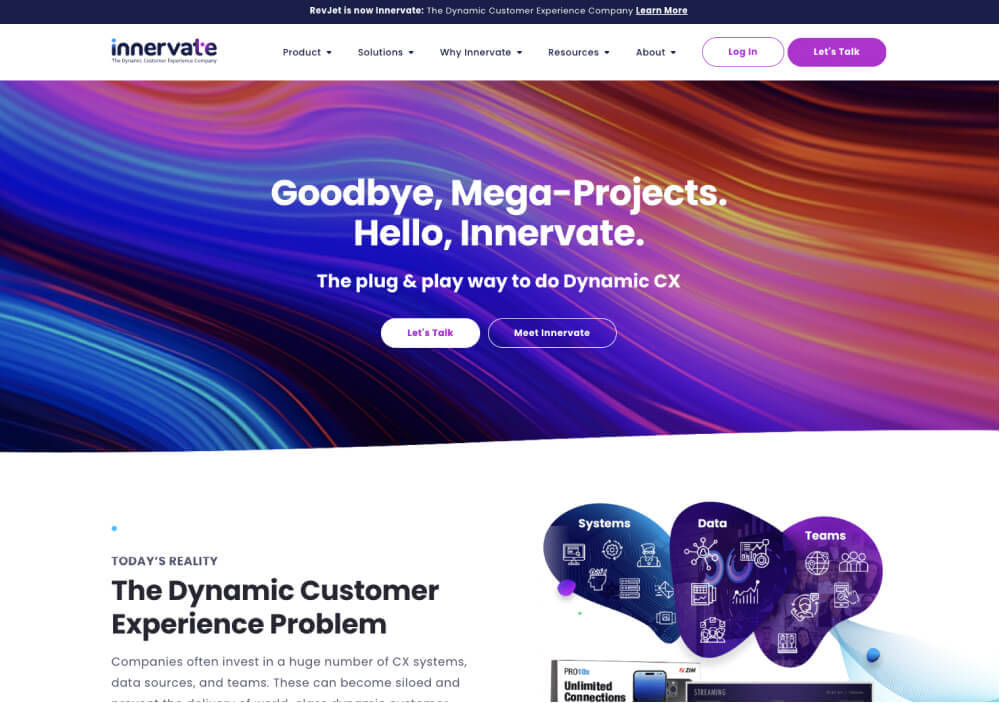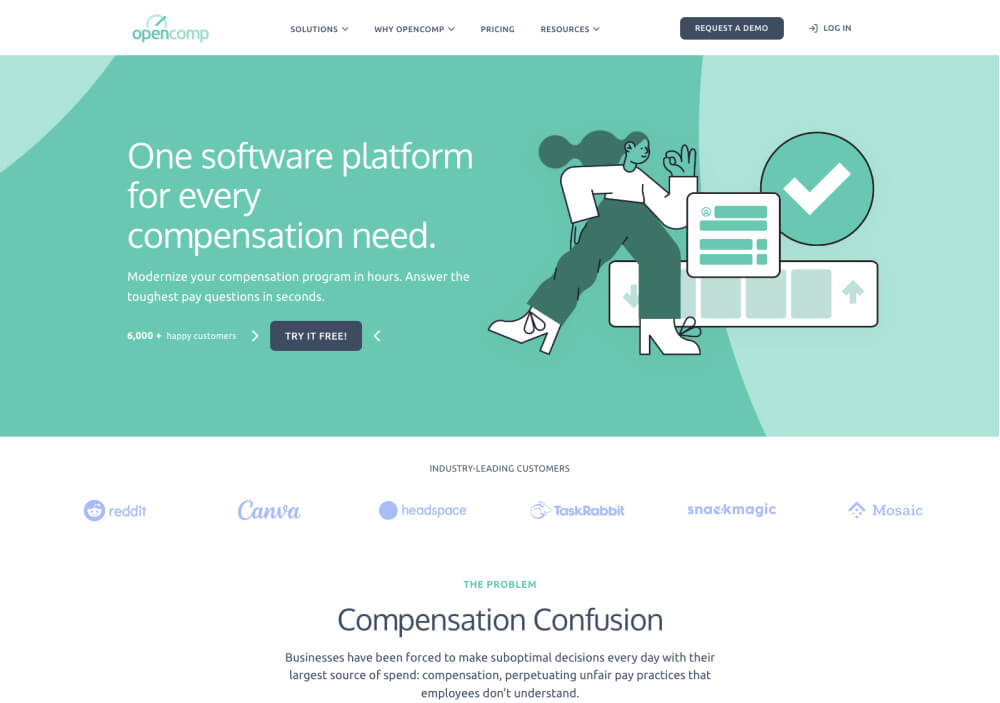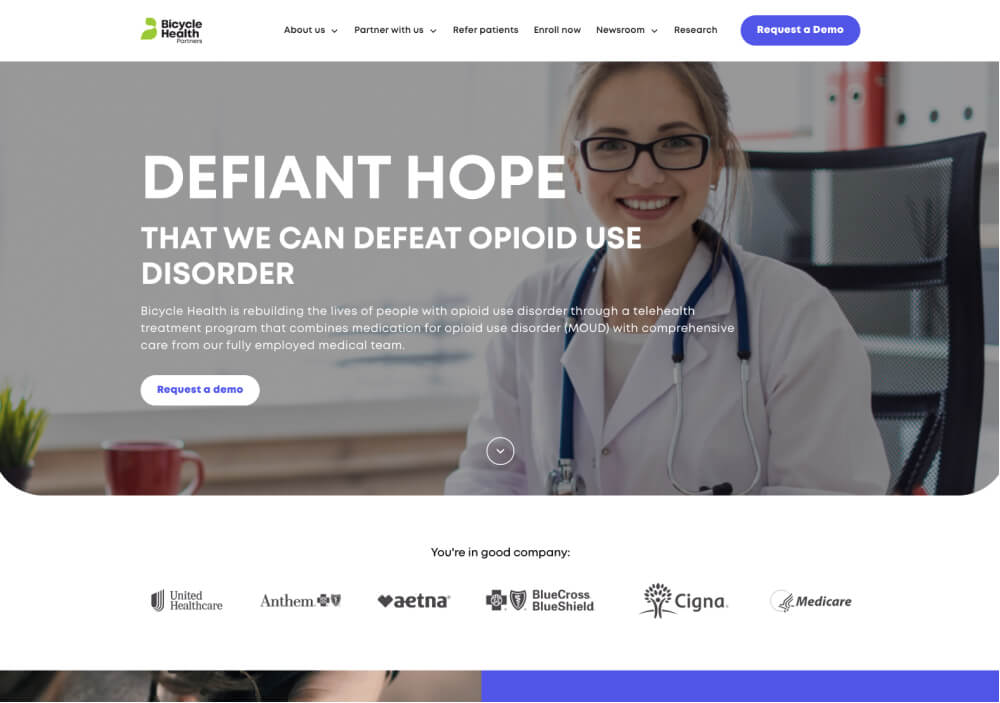 Built on Your Platform of Choice
Let your website do the heavy lifting. Our fully in-house development team is well versed in all three of these industry-standard platforms to offer you optimal flexibility.
Connect your website with HubSpot's suite of fully integrated sales, CRM, and customer service systems.
How We Work with HubSpot

Customize your website with one of the most recognizable, adaptable, and easy to-integrate CMS platforms.
How We Work with WordPress
Open the doors to quick and easy online purchasing with Shopify's all-in-one digital e-commerce platform.
How We Work with Shopify
Build Your Dream Website Today & Scale for the Future
Turnkey Websites
Instantly boost your brand's visibility. This sales-ready solution allows you to build a visually pleasing website with sleek interactions, innovative features, and forward-thinking functionality.
Custom Web Designs
Delight your customers with an immersive brand experience. Choose custom-built designs or select ready-to-use pages from our extensive in-house library.
Full-Service Strategy
Analyze, then execute. Our web strategy offers a detailed analysis of your current website and a plan for redesigning a newly customized, branded, and data-driven website.
CMS Migration
House your sales, marketing, and content management systems under one roof. Our team will migrate your existing content to your website platform of choice.
Watch Your Website Come to Life
What takes place between your project kickoff and website launch? A little bit of everything. Explore how we tailor our strategy to your brand, your customers, and your growth.
Kickoff & Discovery
Meet your SmartBug delivery team! Learn more about our web production process, project timeline, and scope of work. We'll take time to get to know your brand, your vision, and your sales and marketing goals before we dive in.
Project Scope & Timeline
Meet Your Delivery Team
UX Strategy & Sitemap
We'll start the web redesign process with a blueprint of your new site. Review your content hierarchy at a high level based on your target audience, and then choose custom and library wireframes to structure content and increase engagement on each page.
Sitemap & Custom Wireframes
Library Selections
UI Design & Imagery
Next, we'll create a fresh look and feel according to your brand guidelines, including fonts, color palette, and imagery. Get a first peek at your custom designs based on the moodboard, built on top of custom wireframes.
Color Palette, Fonts, & Iconography
Custom Designs & Imagery
Website Development
Our team goes to work behind the scenes to build your new site on your preferred platform. We'll build out optimized library pages to enhance post-launch performance, including load time, time on page, bounce rate, and more.
Content Staging in the CMS
Desktop & Mobile Functionality
Copywriting & On-Page SEO
Next, we'll craft your website's content based on your voice and tone to attract and engage your target audience. We'll analyze search terms in your industry and create an on-page SEO plan for search ranking and brand visibility.
Content Strategy & Copywriting
Page Title, Tag, & Meta Description
UAT & Post-Launch Support
Finally, we'll prepare for launch! Our QA team will test your site's functionality, compatibility, and performance. Our copy editors will review all content for consistency and grammatical accuracy. Once complete, it's time to go live!
10 Business Days of Post-Launch Support
0
What Our Clients Are Saying:
I've worked with SmartBug on multiple projects, from building a completely new website for my company to one-off microsites for special projects. Everyone has been easy to work with, they have a very clear communication style, are deadline-oriented, and most importantly, deliver excellent results that I am proud of. Two big thumbs up for SmartBug!
---
Barbara Burlington, Grokker, Inc.
SmartBug has provided fantastic strategic and tactical support to our company. They have led us through a complete rebrand and new website implementation. They do an amazing job with creation of highly technical content (blogs and webinars) and lead nurture email campaigns. And SmartBug has strong overall project management of activities.
---
Lisa Casavant, RQM+
The SmartBug team approach is tactical and focused. From the initiation of our work together they really sought an understanding of our vision and product. I am grateful for their partnership and commitment to ensuring the interactive experience and product outcome is positive for all involved.
---
Nikole Jay, HumanGood
When we first engaged SmartBug more than a year ago, we had just let go of our head of marketing and had no idea where to take our marketing strategy. Since we started, we have doubled the resources we have from SmartBug and completed a complete website rebuild. To date, we are more than 200% up year on year for our key metrics and super excited to continue our work with SmartBug.
---
Graeme Watkins, Valutrades
The team at SmartBug was phenomenal from the quotation and project scope process all the way through the completion and integration of the final website. What impressed us the most about SmartBug was the limited amount of time required for them to understand our message. If there was any language or messaging that needed clarification, they processed the feedback from us quickly and implemented the changes in an efficient fashion.
---
Terry Parmelee, Material Movement Solutions (MMS)
We hired SmartBug to build a network of websites on HubSpot CMS Enterprise. If you are looking for an agency that knows inbound and knows how to get the most out of HubSpot CMS, you definitely need to put SmartBug Media at the top of your list. We're seeing great results, and we highly recommend them!
---
Dan Boaz, Founder, Airfreight.com
6
What kind of research does SmartBug conduct up front to better understand my brand identity, business goals, and ideal buyers?
Our team will begin by executing a data-driven analysis to understand your brand's positioning in the market. We'll get to know your ideal customer profile (ICP) by researching personas and primary pain points, then crafting content accordingly. We'll also conduct a competitor comparison and industry analysis to ensure you stay one step ahead.
I want my website to have a custom look and feel. What kinds of custom design elements and functionality does SmartBug offer?
Our team is adept at building highly customized, branded, data-driven websites. We're here to help you elevate your brand with content strategy, custom design, and best practices.
Some of the custom design elements and functions we can provide include:
• Quizzes, questionnaires, and calculators
• Original illustrations and iconography
• Responsive animation, including CTAs
• Custom brand assets
• Robust mega menu navigation
I need a website that's built to scale. What services does SmartBug offer in terms of optimization and ongoing support?
After your HubSpot, WordPress, or Shopify website launches, we'll make sure it's easy for you to edit and update, so your website can grow with you. If you'd like the experts who built your site to help you maintain it, we can do that, too. Our web maintenance plans have a few different levels, so you can choose whether you need a little help or someone to do some heavy maintenance lifting.
Through our web maintenance retainer, our SmartBug experts can help you with:
• Bug fixes
• Performance audits
• Improvement planning
• Reporting
I'd like to get a project quote that I can bring back to my internal team for approval. How much will it cost to develop my new website?
Our web production team supports website packages of all sizes with varying levels of customization, including custom design elements, functionality, and animation. Each project is priced accordingly.
Speak with our sales team directly to receive a custom quote for your website redesign.
I'm looking for a top-notch website to engage and delight my customers. How long will it take to build my website?
During the sales process, you'll discuss project goals, scope of work, and timeline with our sales team. Then, at the project kickoff, you'll go over your project's schedule in greater detail with your project manager. We'll cover deliverable dates, production meetings, and turnaround times so we can hit the ground running on your new website as soon as possible!