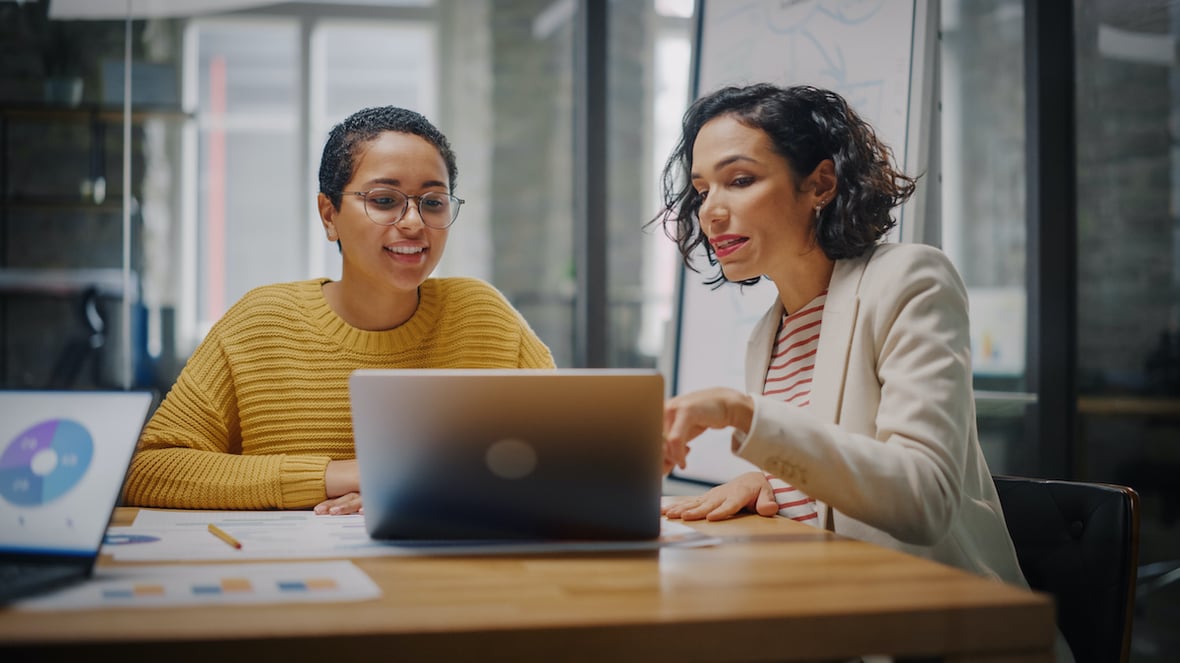 55 Questions to Ask When Developing Buyer Personas
April 5, 2023
---
The term "buyer persona" has become more and more popular in the last few years. Many businesses have worked with their internal marketing team or with the help of an agency to develop their buyer personas. In this blog article, we will cover what they are, why they are important, and some good questions to ask before creating your buyer personas.
Why Are Buyer Personas?
It's important to have a clear understanding of what buyer personas are and why they're important. Simply put, a buyer persona is a semi-fictional representation of your ideal customer. Your personas can be based on actual data as well as educated guesses about your customers' demographics, goals, behavior patterns, and motivations.
Why Are Buyer Personas So Important?
Buyer personas can help you:
Identify where your customers are on the internet so you can be there too.
Improve product development by understanding what your customers' goals are and what they are trying to achieve.
Create content that will help customers reach their goals and overcome their obstacles.
Focus your time.
How Can You Use Buyer Personas as the Base of Your Strategic Marketing Plans?
Your goal while creating content is to craft messages that are relevant to your audience. By understanding your buyer personas and their pain points, desires, needs, and goals, you can connect with them at a deeper level.
Now that you're clear on what buyer personas are and how they can help you, it's time to identify who your personas are and learn more about them. One of the first steps in doing this is to interview your marketing team, sales team, and customers. Although questions may change from industry to industry, the 55 interview questions below should help guide your conversations.
Questions to Ask Your Marketing Team
What technical and demographic information do you have about your website visitors?
How do you currently market?
What are some of your most successful and least successful marketing campaigns?
Which blog posts have received the most traffic?
What are the most frequently asked questions from customers?
Which page on the website receives the most impressions?
Questions to Ask Your Sales Team
What types of customers do you typically meet?
Why do different types of customers typically make a purchase?
What reasons do customers cite for selecting your business over a competitor?
What are the most common objections you hear?
Questions to Ask Your Customers
Demographic Questions
What is your marital status?
What is your household income?
Where do you live?
Are you a homeowner or renter?
What are your age and gender?
Do you have children? How many? What ages?
Career Questions
In what industry do you work?
What is your current job level?
To what job level do you aspire?
What are your biggest challenges?
How long have you been in your current position?
What is your education level?
Daily Life Questions
What does a typical day look like for you?
How much time do you spend at work and at home?
What do you do for fun?
Who are the most important people in your life?
What type of vehicles do you own and why?
What social media channels do you use most often?
Do you follow any influencers or celebrities?
Consumer Habit Questions
Where do you go to learn about a product or service?
What online/offline resources do you use?
Where do you prefer to do your shopping?
How do you prefer to interact with vendors?
Who do you ask for product/service recommendations?
How important is it to get a good deal?
What types of mobile devices do you own?
What type of indulgent or luxurious purchases do you make?
Pain Point Questions
What is the most frustrating part of your day?
What is the worst customer service experience you've ever had?
What regular activity do you find stressful?
What makes you nervous?
What is the fastest way for somebody to make you angry?
What is your least favorite part of your job?
What is the worst job you can imagine?
What purchase under $XX did you most regret?
What do you worry about?
What accomplishments are you most proud of?
What are the top three things on your bucket list?
Industry Specific Questions
What are the most common challenges related to your industry?
What value is typically associated with your industry?
What is the preferred type of sales experience in your industry?
What are the most common objections to your product or service?
How do you overcome those objections?
What are the top questions customers ask?
What are the top questions prospects ask?
Asking these questions can help you better segment your messages, personalize your brand experience, and be more efficient in the channels where you choose to advertise. Keep in mind that the hard questions can often lead to some of your most helpful answers. We hope the list above will be a useful reference, but always feel free to create your own questions as you see fit based on your industry!
This blog was originally written on November 17, 2014 and has been updated since.
About the author
Viole Morales Viole Morales is a passionate marketer from El Salvador. With over 9 years of experience in digital marketing, customer success, and account management, she enjoys learning new marketing trends, managing and cultivating good relationships with her clients, and enabling them to achieve their goals through digital marketing strategies. Read more articles by Viole Morales.
Subscribe to get our new blogs delivered right to your inbox
Other insights you might like