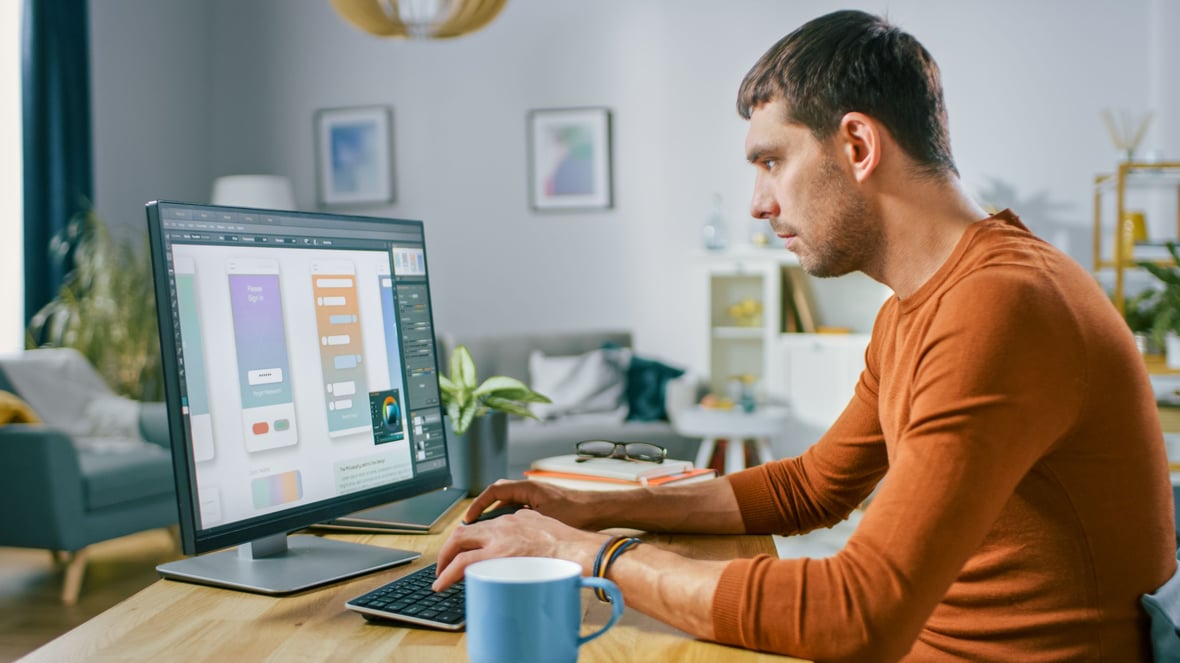 Why SmartBug Decided to Become HubSpot Advanced CMS Certified
September 22, 2020
---
By Mark Ryba
In the past, developers on the HubSpot platform have been primarily focused on delivering marketing-focused front-end user experiences.
Web developers in the wider industry, however, have focused on full-stack offerings which rely heavily on custom code and extensive DevOps requirements, meaning a managed service like HubSpot has been a burden to use at best and an impossibility at worst.
With the new CMS Hub Enterprise and its associated certification, HubSpot developers now can deliver the interactive products and business intelligence tools that large organizations need, while also strategically leveraging a secure, stable, and scalable platform that makes sense for all concerned stakeholders, from marketers to the C-suite.
Features and Benefits of the New CMS Certification
So, we decided to get HubSpot Advanced CMS Certified. There are a number of reasons the SmartBug® team decided to get this particular certification. Here are my top three:


Industry Leadership
Firstly, this certification demonstrates our ability not only as service providers on the HubSpot platform, but also as industry leaders and qualified technical advisors.
Part of the certification process involved our team presenting a strategy proposal for a potential customer, in which we detailed multiple martech stack options that would fit our prospect's needs. This meant demonstrating our mastery of HubSpot as well as our expertise in other potential platform solutions.
At the end of the day, this certification process was not only about proving what we can do for our clients, but also showcasing our empathy and our understanding of why a particular solution will or will not work for our clients goals, ambitions, and missions.


Dynamic Growth and Adaptation
The HubSpot platform continuously grows and evolves to match both customer needs as well as the ever-changing standards of the web.
Through this certification process, we were able to demonstrate our mastery of the HubSpot platform, but not just in terms of legacy support and modern standards.
This certification proves that we are forward-looking, capable, and qualified to recommend solutions that will scale for growth and the future.
Obtaining the certification shows our ability to build modern, interactive experiences on top of the HubSpot platform. It also demonstrates our knowledge of industry-standard front-end development tools like ReactJS and similar web application frameworks to deliver premium experiences for enterprise-level clients.


Unique Solutions
Beyond demonstrating our front-end web development expertise, this certification also requires applicants to show their capabilities in leveraging and automating multiple platforms across various potential marketing stacks.
A key differentiator for SmartBug in this process was our dedicated integrations team and unique solutions for Marketo migration services and Microsoft Dynamics integration with the HubSpot platform. These unique offerings separated SmartBug from other certification applicants, again demonstrating our capabilities to service the holistic needs of our client partners across various technologies and platforms.


The Significance of HubSpot Advanced CMS Implementation Certification
Through the process of obtaining this certification, HubSpot has thoroughly vetted our team's development capabilities vis-à-vis the new, advanced features released in the CMS Hub product. With this certification, our team has been recognized as a premium service provider for unique and highly technical customers interested in leveraging HubSpot in their martech stack.
Bottom line: Advanced CMS Implementation Certified partners are uniquely qualified to service enterprise-level and highly technical customers on the HubSpot platform.
The certification process required our development team and marketing personnel to demonstrate our abilities to not only build performant and technically advanced websites, but also strategize and leverage the websites and applications we build to meet our clients' goals.
SmartBug's combination of cutting-edge technical knowledge and strategic planning talent makes us a partner of choice for these unique customers.
If you're in need of integrating your website with a unique platform or internally built API, or you want to deliver a highly interactive "app-like" experience to your audiences, SmartBug is among an exclusive cohort of partners suited for these advanced projects. Let us know how we can support you.

About the author
Mark Ryba was formerly a Senior Developer at SmartBug who is passionate about creating incredible online experiences. When not experimenting with the latest front-end JavaScript frameworks, pushing CSS to new limits, or creating custom full-stack application solutions, you'll find him with a camera in his hand, welding in the garage, or practicing to be the next World Champion of Darts. Read more articles by Mark Ryba.
Subscribe to get our new blogs delivered right to your inbox
Other insights you might like