Paid Media
---
You've got top-notch content. Now it's time to extend and amplify your reach to the right people.
Put Your Content to Work
Your buyer personas are ready and waiting for your content—you just need them to be able to find it. We'll do the heavy lifting to find the best keywords and key phrases to create and execute paid search and social campaigns that work.
Keyword Research
We'll identify the language that resonates most with your buyer personas around pain points, your solution, and your brand.
Amplify the Right Content
Once we determine the content that drives the most conversions, we'll increase those results through paid efforts.
Trailblazing Inbound for the Senior Living Industry
With inbound marketing, web design and optimization, paid search and social, and plenty of content, we helped The Arbor Company develop a new kind of marketing for senior living communities.
Revenue ROI over an 18-month period from inbound marketing and online advertising
of move-ins in 2018 originated online
of new residents originating online come from organic search
Location, Location, Location
When your buyer personas take their pain points to Google, make sure you're the answer to their problems. If they're more likely to trust their business or social networks, make sure you're there as the subject matter expert with solutions at the ready.
Paid Search
Boost your rankings for the solution-based keywords that your buyers are searching for.
Paid Social
Slide into the social feeds and timelines of your personas to maximize impact.
Flexibility and Strategy Optimization
The best thing about paid efforts? They're extremely flexible. With practically instantaneous data, we can see which campaigns are succeeding, shift funds, and deliver an even more effective paid campaign.
Data-Driven
With best-in-class technology, we can quickly analyze data to deliver results and actionable next steps.
Agile Performance
Frequent check-ins allow us to focus your investment on the campaigns that perform best.
What Our Clients Say
SmartBug has played a crucial role in helping our small marketing team redesign our website, optimize for conversions and develop strategies to move more leads through the inbound funnel.
Logan Hansen
Elation Health, Business Development Manager
We've seen a step-change in traffic, lead generation, and conversion due to SmartBug's expertise in designing and implementing our new site and our inbound program.
Kristin Hansen
Bright Computing, CMO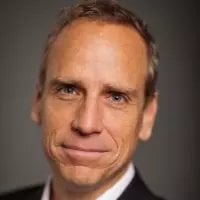 More than any other agency we spoke to, they 'get' inbound.
Marc Cisneros
Partner, HD Stor