Customer Success


Lifecycle Solutions

Deepen your customer relationships and support their needs throughout the entire customer journey with the right technology—and the right team of experts—to tackle even the most complex migrations, integrations, automations, and more.
Make customer satisfaction your No. 1 priority.
Ease Communication
What are your customers actually saying about you? With live chat, VoIP calling, and omnichannel messaging, you can keep a finger on the pulse of customer communication.
Consolidate Feedback
Not sure how to capture valuable customer feedback? Calm the chaos with conversational intelligence, feedback surveys, and a shared inbox.
Analyze Performance
Learn what's working with your customer and what's not—fast. Access service analytics to deliver personalized, efficient customer service.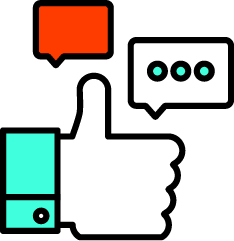 Increase Retention
Give your customers control and boost morale with a secure self-service customer portal, paired with your team's technical expertise for big-ticket items.
Enlist HubSpot's fully integrated CRM to do the heavy lifting.
Support your customers with the right tools and technology to execute integrations and migrations, ticketing and automation, self-service portals, knowledge bases, and beyond.
Ready for Liftoff?
So are we! Let's get to the heart of customer success at your organization and set you up with the technical skills and expertise you need to exceed customer expectations at every stage of the lifecycle.
Transform the customer lifecycle

from every angle.

Delight your buyers at every stage of the customer lifecycle with holistic solutions that work together in perfect synchronicity.