How to Create a Buyer Persona in 5 Steps (+ Free Templates)
Buyer personas refine your inbound marketing efforts. They streamline the sales process. And they can even improve customer and product support. This guide walks you through buyer persona templates and shows you exactly how to create your own personas to use them to make the most of your inbound campaigns.
Get a PDF Plus Our Bonus Persona Template
Looking for templates that are specific to your industry?
Fill out the form below for our master template.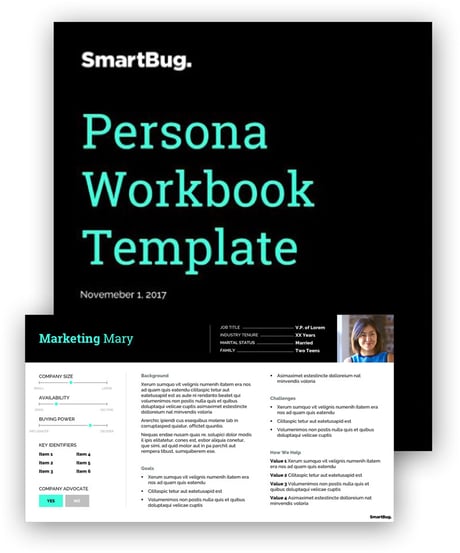 Why are buyer personas important?
Buyer personas are important because they help companies understand their target customers better. By understanding the needs, motivations, and behaviors of their customers, companies can create more effective and targeted marketing campaigns, product offerings, and services. Additionally, buyer personas can help companies identify customer segments that are most likely to respond to their offerings and help them focus their resources where they will have the most impact.
Are marketing personas and buyer personas the same thing?
Yes! You can use these terms interchangeably.
How many buyer personas should I have?
This is a difficult question to answer definitively because it largely depends on your business, the size of your target audience, and the complexity of your product or service. Generally speaking, however, we recommend having 3-5 buyer personas to ensure that your marketing efforts are focused on the right audiences and that you are appealing to a wide range of potential customers.
How will you use my personal information?
We may use or disclose the personal information we collect for one or more of the following business purposes: To provide you with information, products, or services that you request from us. To provide you with email alerts, event registrations, and other notices concerning our products, services, events, news that may be of interest to you. To carry out our obligations and enforce our rights arising from any contracts entered into between you and us, including for billing and collections. To carry out our obligations and enforce our rights arising from any contracts entered into with our clients. To improve our website and present its contents to you. For testing, research, analysis, and product development. As necessary or appropriate to protect the rights, property, or safety of us, our clients, or others. To respond to law enforcement requests and as required by applicable law, court order, or governmental regulations. As described to you when collecting your personal information or as otherwise set forth in the CCPA.

We will not collect additional categories of personal information or use the personal information we collected for materially different, unrelated, or incompatible purposes without providing you notice.
Get Started on Your Latest Persona Project Today.
Simply fill out this form to receive a PDF version of our guide. We'll also include our Persona Template as a bonus.