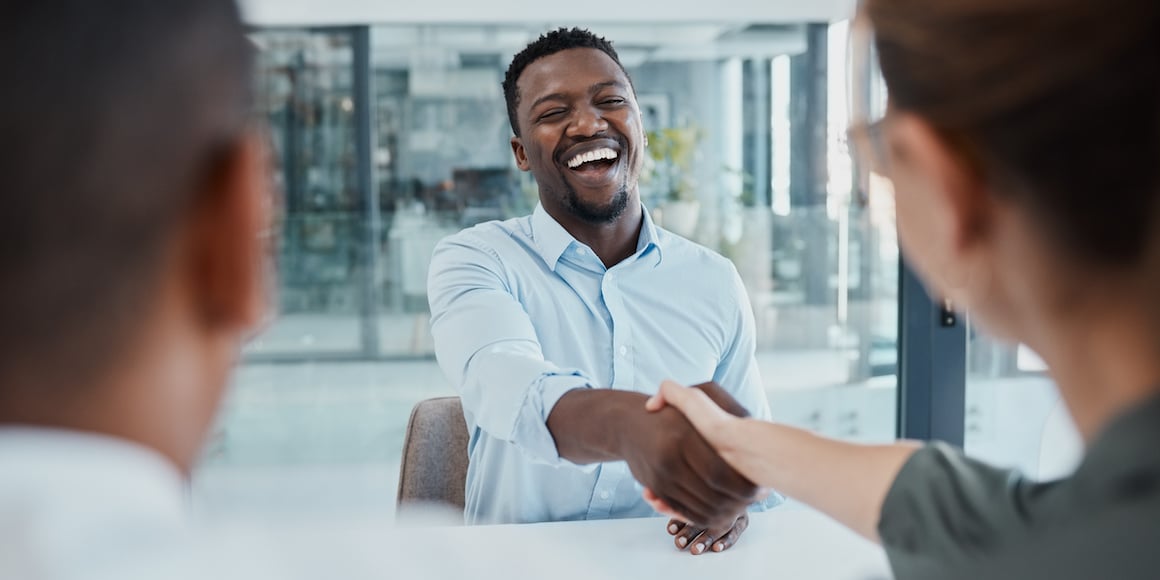 Top B2B Inbound Marketing Strategies for 2023
January 16, 2023
---
If you're a marketer in the B2B sphere, give yourself a pat on the back. You made it!
For B2B companies, 2022 was one for the books—and, unfortunately, there's no guarantee that 2023 will be any easier. Between various supply chain shortages, growing recession fears, and fierce competition ... it's fair to say you've more than earned that pat on the back!
Standing out from the crowd in today's market may not be as clear-cut anymore, but there are ways you can keep your brand front and center. How? By leveraging B2B inbound marketing.
The B2B winners of 2023 will be the businesses that prioritize their inbound marketing strategies and align them with their target personas. Though outbound marketing can be important, too, inbound marketing is what will make your target personas find, engage, and stay with your brand in the long term.
New to inbound marketing? Don't worry! Catch up on everything you need to know about inbound marketing.
Here are the top B2B inbound marketing strategies we recommend leveraging in your 2023 strategic marketing plan.
Get Up Close and Personal with Your Buyer Personas
This is really your first step because it will set the foundation for the rest of your marketing strategy. It sounds simple enough, but in today's competitive climate, you need to dig deep to learn everything you can about your target buyer persona.
Have more than one target audience? Don't be afraid to develop more than one target persona. Each audience has unique needs, pains, and experiences, so to provide them with the content and services they need, you'll need to know them each inside and out.
Whether you have a detailed persona already or you're just starting out, one of the best resources for building your buyer personas is your current customer base. Conduct persona interviews regularly throughout the year with different customers. It's not as intimidating as it sounds, and it can be your secret sauce to knowing your target personas more personally than your competition does. Ask them about their pain points, what's going on in their industry, and how you can (and do) provide them with value.
Create Highly-Tailored Blogs for Each Persona
Sure, generic blog posts are easy and evergreen, but if your content isn't speaking to your buyer personas, they will find what they're seeking elsewhere (with your competitors!).
Using the information you collected from your buyer personas, get organized and plan ahead with a blogging calendar. Map out a plan for how your content will provide value to your unique target personas. The best blog articles feel like they were created just for the reader.
Not sure where to start? SEO research can be a great launching point. We also recommend staying relevant on what's important to your personas by following other content creators and publications in your personas' industries. If something noteworthy pops up and is creating a stir online in a persona's industry, don't be afraid to pivot on the next blog topic to help provide value on this breaking topic
Develop Offers That Strike a Chord (in a Good Way)
E-books, checklists, worksheets, and other gated content offers are not exclusive to B2C businesses. The key is creating content that will speak to your target personas and provide them with the knowledge they need to succeed.
Don't settle for one offer a year (or just one offer period). Your personas' needs and interests shift regularly, which means you should be light on your feet, too. Aim for creating a new offer at least quarterly for each persona.
When developing new offers, let your creativity grow! Keep your offers fresh by mixing up the content, and keep them interested for each new offer than you release. Consider:
What would really help this persona?
How can I make their work life just a little bit easier?
If I were this persona, what would catch my eye?
Speak to Your Personas Through Smart Content
When you really want to make an impression on a potential customer, speak to them in their own "language" through smart content. Smart content is an inbound marketing technique that allows you to share relevant content with your buyer personas in a targeted, personalized way.
Craft personalized content for your emails, pillar pages, and webpages to speak to your specific persona's needs, pains, and experiences. If your persona has to choose between consuming your competitors' generic content or your highly personalized content that speaks to their particular industry, role, and needs, you will shine like a spotlight.
Make your persona's experience seamless by connecting your content. Creating a pillar page targeted toward a particular industry? Make sure you include relevant secondary offers and calls to action that also speak to that industry.
Brag About Yourself
Remember, your buyer personas are looking to partner with a company that has a proven track record of success, quality, and results. How will they know your company is the solution for them if you don't tell them why?
This is where your contact list can come in handy. Keep your contacts informed of any product or service updates, additions, promotions, or awards. A regular email newsletter and social posts can be a great way to share the news!
Have a particularly positive client experience? Create a case study and ask to interview the client. This exposure will add to your credibility, show others you have experience working with clients like them, and even give your client a little exposure boost, too. Everyone loves a win-win.
Get Social
Where do your buyer personas most frequently browse when it comes to social media? For B2B, the answer is often LinkedIn. Stay active on your company social accounts and share helpful content (your own or relevant industry information that you believe will benefit your network). Share more than just articles: videos, graphics, and other eye-catching media can help retain interest and show your brand's personality.
It's true that great B2B social media accounts don't just post; they engage, too. In addition to sharing helpful content, connect with others on your company accounts. Comments, likes, shares, and responses can go a long way in showing the world you're not simply a machine churning out content.
It's not always enough just to post and share online, though. You want to keep your brand top of mind both online and in-person. Building relationships and networking are key to maintaining your brand's presence and holding your ground in the market. Attend relevant conferences, events, and other professional gatherings where your target persona may be waiting to connect with you.
Make Video Your Superstar
There's a reason audiences are drawn to video. Videos are exciting and create interest. You don't have to be a Hollywood filmmaker to create quality video content, either. It's easier than ever to create high-quality videos right from your mobile phone or tablet. Whether you're sharing a client testimonial, volunteer project, announcement, or anything in between, keep your personas engaged with a brief, dynamic video.
B2B Inbound Marketing Strategies for the Win
There's more to creating an awesome B2B inbound marketing strategy than simply posting on LinkedIn. With the number of challenges B2B companies are facing right now, it's up to you to think strategically and make your brand shine more than the others.
By leveraging the top B2B inbound marketing strategies, you can connect with your buyer personas on a deeper, more personal level this year.
Want to learn more about how to create engaging video content for your B2B audience? Learn all you need to know in "The Most Effective B2B Videos for Every Stage of the Buyer's Journey" now!

About the author
Lindsey Brannen is a Marketing Specialist based in Huntsville, Alabama. She brings years of multi-faceted marketing experience to SmartBug Media and loves to create meaningful relationships with the clients she serves. When she's not managing projects and crafting effective inbound campaigns, she's probably off exploring the world or playing with her beloved rescue pup, Lucy. Read more articles by Lindsey Brannen.
Subscribe to get our new blogs delivered right to your inbox
Other insights you might like