HubSpot's Operations Hub
---
Sync, clean, and aggregate your customer data with automation, curation, bidirectional integrations, and more.
Keep your data sparkling cleaning with HubSpot's Operations Hub.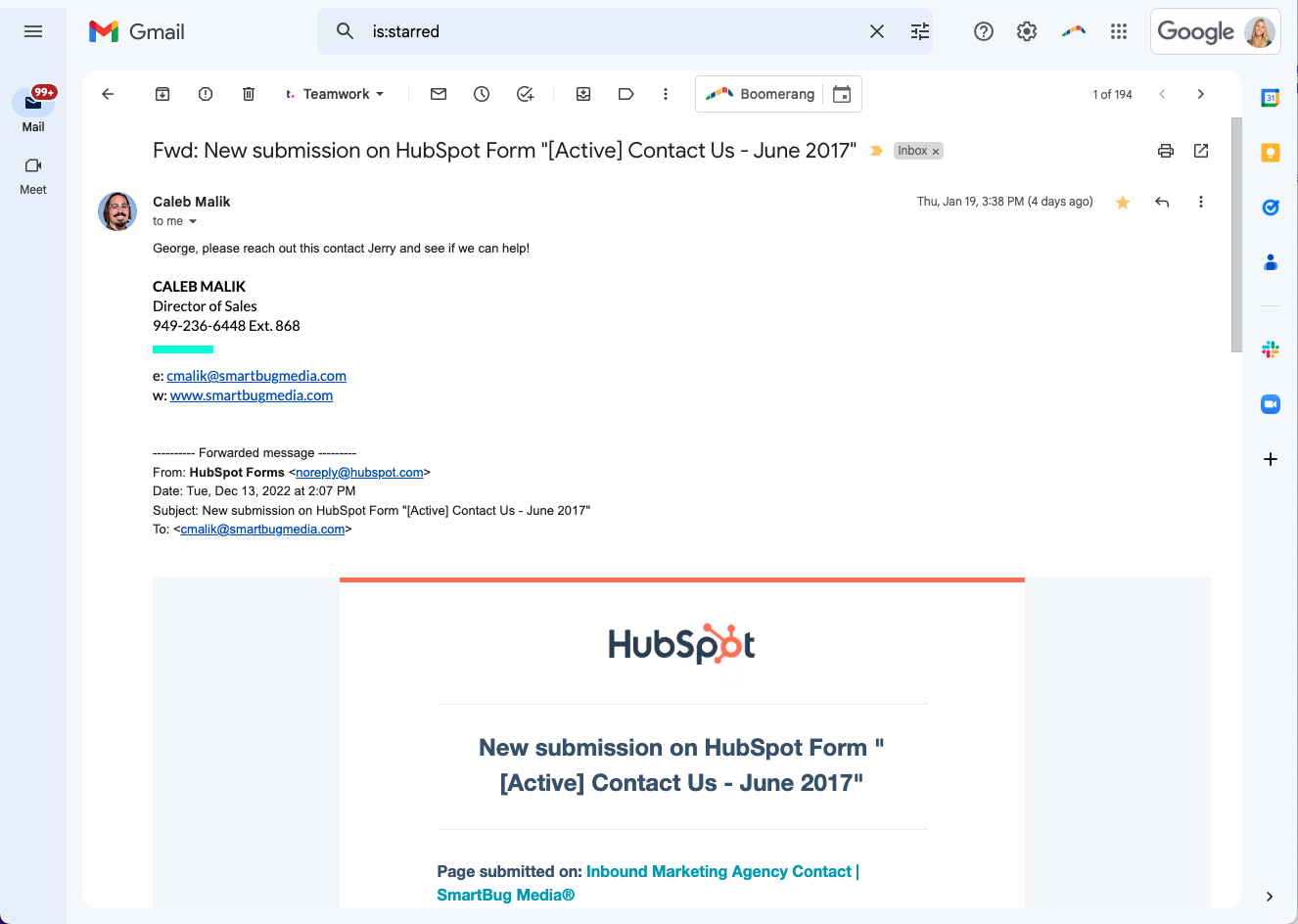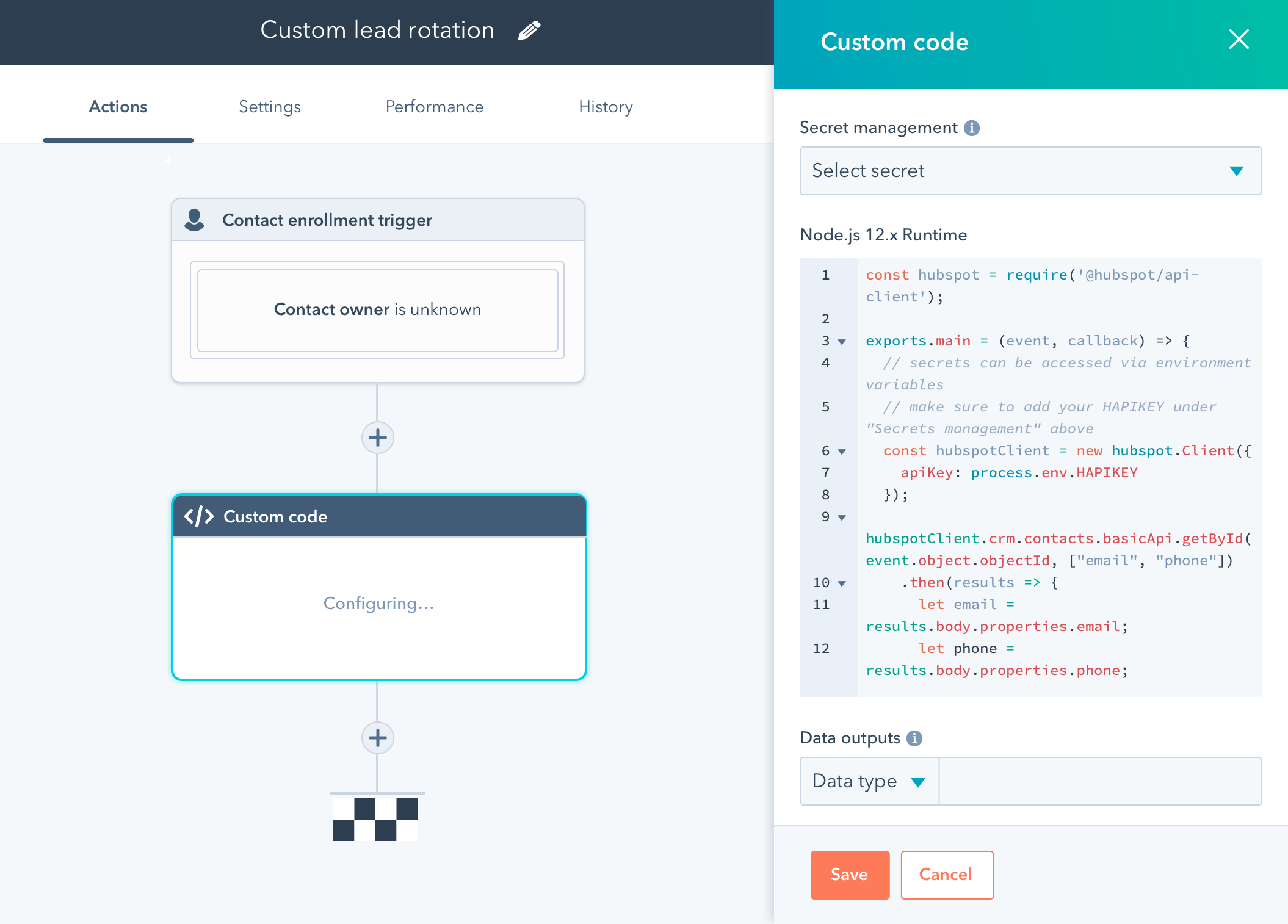 Create an exceptional customer experience with custom lead automation.
Make your customer data work for you with a unified platform that cleans, curates, and connects every data point under one central CRM platform.
With a full toolkit of automation tools at your fingertips, you can code your own custom automation and connect workflow extensions to trigger actions in third-party systems such as Slack, Zoom, and Asana.
SmartBug's HubSpot Accreditations

What Our Clients Say

If you are thinking about hiring an agency to help with your inbound marketing, SmartBug Media is someone you should contact.
Brian Halligan
HubSpot, CEO & Co-founder
The spectrum of knowledge and expertise in all things inbound, website development, HubSpot CMS and lead gen is amazing.
Peter Mastrangelo
Harmony Healthcare International, Chief Financial Officer
Not only was the creative work outstanding, but the knowledge... that SmartBug Media has of the HubSpot platform is superior to any other service provider that we contacted.
Justin Stensrud
SouthStar Communities, Director of Marketing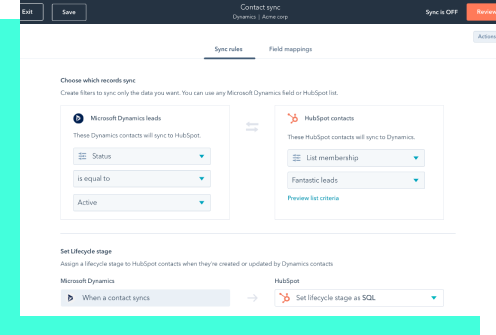 Sync and clean data.
As companies grow, data becomes more complex. Without the right tools to manage, synthesize, and analyze that data, you risk missing out on meaningful insights.
With a single, unified CRM platform, we can help you clean and curate customer data with ease, bringing you one step closer to delivering the best results for your customers.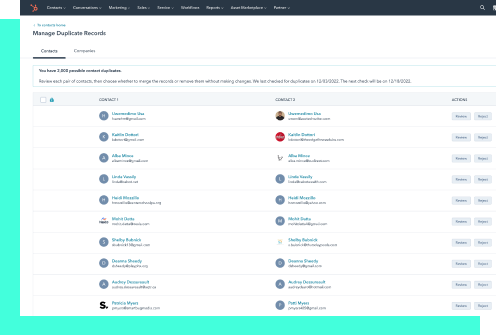 Automate and optimize data quality.
Companies' internal processes must keep up with growing customer demand, or your customers may start shopping around. Let's keep your teams on the cutting edge of efficiency with programmable automation that keeps every business process—from lead rotation to renewals to territory management—running smoothly.
Additional tools such as workflow extensions and customizable team permissions make it easy to communicate with other team members on a dime, via Slack, Zoom, Asana, or whatever your team uses.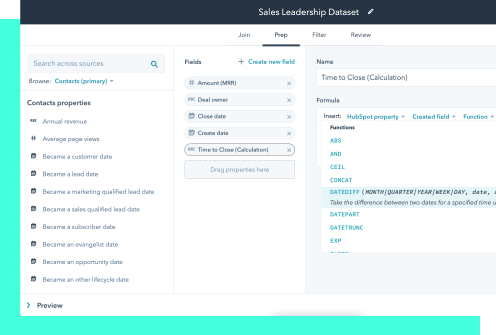 Analyze and draft reports.
Together, we can draw meaningful insights from the customer data collected with robust and comprehensive reporting. By connecting your data to HubSpot's Snowflake instance, we can leverage that data for your business securely.
Finally, SmartBug can use the custom report builder to produce engaging data visualization reports of all of your marketing and sales efforts on a single dashboard.
HubSpot's Operations Hub Standout Features:
Data Sync
Synthesize your data across apps with HubSpot's no-code solution. Access tools such as filtering, custom field mapping, and bidirectional integrations.
Programmable Automation
Create and manage automated business processes such as lead rotation and renewals. Keep your customers satisfied without stretching your teams too thin.

Data Quality Automation
Clean up customer data before you input it into your system to analyze. Fix date properties, names, and more with simple data quality automation.
Workflow Extensions
Get your teams working together and communicating better with workflow extensions that allow you to trigger action in third-party tools such as Slack, Zoom, and Asana.

Team Management & Permissions
Grant team members access to tools and assets according to permissions, status, and availability so you stay organized and efficient.

Datasets
Curate customer data into predetermined datasets so you and your teams can remain nimble when you need to access customer information quickly.
Frequently Asked Questions
What sets Operations Hub apart from other HubSpot hubs?
HubSpot's Operations Hub leverages and centralizes customer data on a single dashboard so you can scale your operations with strategy, in harmony with HubSpot's Marketing Hub, Sales Hub, Service Hub, and CMS Hub.
My company already uses a CRM system. Can SmartBug help us integrate it with Operations Hub?
Yes. With SmartBug integration and migration services, we can support your needs. HubSpot offers a fully supported, native Salesforce integration so you can stay on top of customer demands without slowing down. Get access to other CRMs with simple integrations, including Microsoft Dynamics.
Need help with complex, custom HubSpot implementation? SmartBug can do that, too.
Learn more about our HubSpot implementation and migration services.
How does SmartBug support Operations Hub connection with Marketing Hub, Sales Hub, CMS Hub, and Service Hub?
HubSpot delivers a fully integrated CRM, so whether you need help managing operations, sales, or marketing, together we can access all of the customer information we need in one place.
Get in touch with our team to learn more about how we can tailor each of your hubs to ease your day-to-day demands.
Can I customize my HubSpot Operations Hub account?
Yes! Use custom objects to snap together customer data across your CRM and access insights using a single, centralized dashboard. Ensure your customer data is synced across all sources and flag duplicates, disagreements, or errors in that data.
Need to use HubSpot's data sync and data clean? That's where SmartBug steps in. We'll customize the way you view and access customer data for easy accessibility and effortless flexibility.
What apps are available through data sync?
Data sync gets you connected to HubSpot's integrations in less time for maximum functionality, including Microsoft Dynamics, Zendesk, and Mailchimp.
Explore the Impact of SmartBug + Operations Hub