HubSpot's Service Hub
---
SmartBug can help you stay connected to HubSpot's CRM platform as you nurture customer relationships and maximize your team's efficiency.
SmartBug's HubSpot Accreditations:


What Our Clients Say

As the manager of over 70 providers in the HubSpot Service Marketplace, SmartBug Media managed to stand out above the rest in several ways—no small feat.
Liz Ricklefs
HubSpot, Services Marketplace
After two websites, a lot of inbound marketing work and a HubSpot management program for one of our portfolio sites, it's clear that SmartBug Media knows what they're doing.
Kamau Coleman
Diamon Rock Partners, Managing Partner
They are Jedi Masters when it comes to HubSpot and are wonderful teachers/coaches when it comes to looping you in on how to utilize it to your advantage.
Jonathan Higgins
Health Data Vision, Social Media Manager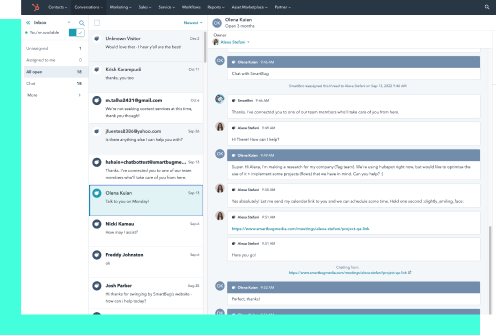 Nurture customer relationships.
HubSpot's Service Hub offers a centralized customer portal so you can get a unified view of every customer interaction. With tools like Live Chat and Omni-Channel Messaging, SmartBug can help you keep the conversation with customers going, provide support, and deepen your relationships.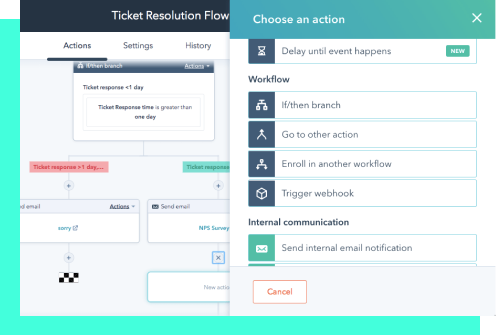 Optimize departmental efficiencies.
Get more accomplished in less time with a fully integrated CRM to support you and your team at every stage of customer engagement. Leverage HubSpot's Shared Inbox and Conversation Intelligence to streamline and accelerate customer communication. With the Help Desk & Ticketing functionality, together we can prioritize customer inquiries and forward them to the right internal teams.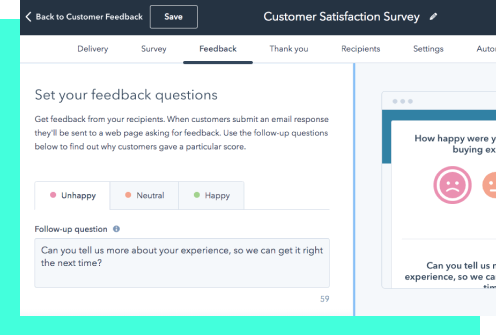 Improve customer satisfaction.
SmartBug can conduct customer feedback surveys to assess customer satisfaction and identify areas of improvement. Allow us to centralize training materials, resources, and guides for your customer service support team so each customer resolution is only a few clicks away.
HubSpot's Service Hub Standout Features:

Customer Portal
Gain control and flexibility over your customer portal. Quickly access ticket conversations between both your customers and your customer support representatives for speedy resolution.

Fully Integrated CRM
View your customers' engagement from a holistic point of view so you can provide immediate and ongoing support. Give access to your entire team for faster responses and improved internal communication.
Shared Inbox
Connect all of your communication channels, including email, Live Chat, Facebook Messenger, and more. Leverage your single and centralized platform for simple communication and streamlined responses.

Knowledge Base
Make it easy for customers to find the information they need with a searchable library of videos, articles, and other resources. Reduce the number of service requests and improve customer satisfaction.
Help Desk Automation
Prioritize customer requests with HubSpot's automated Help Desk & Ticketing. Cut out the middleman and get customers the answers they need without human intervention and the associated delays.

Custom Feedback
Allow customers to share details about their experience through NPS, CSAT, CES, and custom surveys. Then, assess your customer feedback to identify trends and resolve persistent issues.

Reporting
Analyze customer data and gain new insights through customizable automation and reporting. Improve the level of support you deliver and track the trajectory of customer engagement.

Live Chat
Don't miss an opportunity to get the conversation going and be the answer that your customers need. Engage with your customers quickly via chat to solve their order issues or provide information they need.
Omni-Channel Messaging
Ease communication and encourage authentic customer interaction. Give your customers multiple channels to access so you can provide the very best customer experience.
Frequently Asked Questions
Explore the Impact of SmartBug + HubSpot's Service Hub