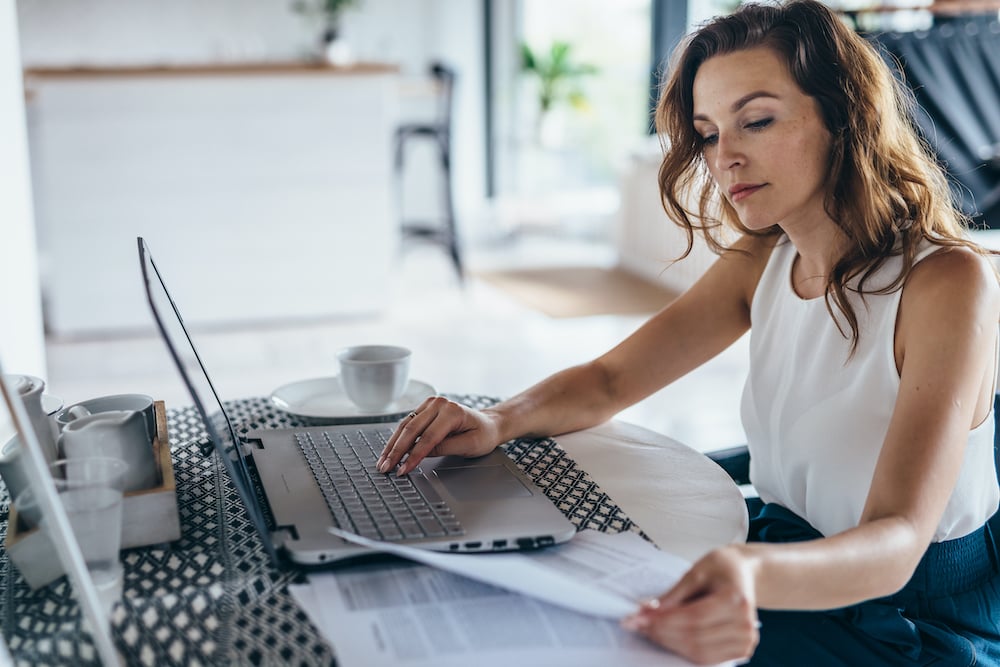 For all growing companies and those who want to expand their reach, there will be a time they outgrow their existing software and systems. Oftentimes, Excel spreadsheets and legacy email systems can't scale at the rate an organization's leaders want to grow.
The scalability and simple, yet powerful, automation functions are a few of the (many) reasons companies choose HubSpot. In this article, we'll dive into some of the elements to ensure you have a successful transition from an alternative solution to HubSpot with a HubSpot migration checklist.


The Basics: Understand What You're Migrating
If you catch yourself saying "I'm migrating my company to HubSpot," that's like saying "I'm going to travel Europe for a week." It's a broad-stroke statement—too broad. You need to fully understand what you're migrating, just as a more detailed statement about your trip to Europe would be better stated as, "I'm going to visit London for three days, then fly to the countryside of Paris for four more days."
HubSpot has five core products you could migrate your existing system into:
CRM: The database of contacts you have, contact activity, and so forth
Marketing Hub: Marketing emails,

landing pages

, and so forth
Sales Hub: Deals, email sequences, and so forth
Service Hub: Tickets, ticket pipelines, and so forth
CMS: The actual website itself, forms, and so forth
It's worth noting that the majority of these products have several tiers: Free, Starter, Professional, and Enterprise. Each of the tiers have different features and limitations.


CRM: Ensure Clean Imports
The HubSpot customer relationship management (CRM) tool is wildly powerful, but if not harnessed correctly, can be a giant mess. Instead of throwing all of your contacts from your legacy system into HubSpot, consider this three-phase approach.


Phase One: Pilot Sample
Understand the mechanics of how to import your contacts, ensuring you're mapping the right contact fields. In HubSpot, the key unique identifier is the contact's email address. This will be what's creating the new record. If you have companies associated with the contact, location, job title, phone number, and more, they all need to be appropriately mapped.


Pro Tip: Import no more than 100 contacts in this pilot. Ensure the data is clean and organized.

Phase Two: Clean Contacts
Import your contacts that are simple and straightforward. It's okay if you don't have all pieces of data for all contacts when you do the import.


Phase Three: Complex Contacts
These are the contacts who are unique to your business, such as the following:
Possibly key ambassadors
Those who have multiple email addresses
High-value prospects
Import these contacts in small groups to ensure they're imported properly, to avoid future mistakes such as sending a poorly targeted marketing email to a lead who is about to sign off on a large deal.

Pro Tip: Spend more time now in the import process to save you future time in trying to clean up a dirty database.
Marketing Hub: Rebuild Using Existing Content
I may be on an island here, but I encourage you to rebuild your content within the Marketing Hub instead of forcing a migration. Why? The Marketing Hub is designed with scalability and optimization in mind.
Populate the existing templates (and there are quite a few) with your existing content, such as your marketing emails and landing pages. The drag-and-drop style editors are great for new users or those who are not familiar with modifying HTML code.
You can also use your previous lead-scoring mechanics and populate your own lead scoring within the marketing portal.

Sales Hub: Import and Migrate Deals
The main piece of migration for the Sales Hub is the migration of Deals. There are two methods to do this: importing them or rebuilding them. For the majority of clients, I recommend a two-part approach.


Part One: Import Closed-Won Deals
If you have closed-won deals from a legacy system—and there could be hundreds or thousands—then an import might be the best and most efficient route. Export the data from your legacy system, clean and format it within Excel, then import these into an historic pipeline or a closed-won stage in your main deal pipeline.


Part Two: Have Deal Owners Migrate Open Deals
The reason that I recommend Deal owners migrate their open Deals is to help them understand and get comfortable with HubSpot, as well as ensuring the data captured through the migration is current.


Pro Tip: Consider a 30-day migration period at the beginning of a quarter, when the sales reps must migrate at least two deals over in the first week. Then, they have the rest of the month to migrate at their own pace, where the legacy system will be turned off at the end of the 30 days.

Also, this migration phase is a great time to use templates, sequences, and snippets. Many companies didn't have this previously, but if yours did, this is a great time to build and organize from the onset.

Service Hub: Migrate over Five Days
As is probably evident through earlier recommendations, I'm a fan of a gradual migration instead of a one-time process. I recommend the same approach to the Service Hub, which most companies will be using for a ticketing and help-desk style support system.

I rarely see companies migrate without having one of the other HubSpot products already installed and operational, so the Service Hub will be a smaller learning curve for those using it.
During the five-day migration, on the first day (such as a Monday), migrate all previously closed tickets into HubSpot with the naming convention that includes the word "Historic," or put them in a historic pipeline, to ensure they don't get intermixed with new tickets. Also on the first day onward, any new tickets that come in should go through HubSpot instead of your legacy system.

During days 1-4, allow your team to close out any open tickets from the legacy system. On the fifth day, migrate the recently closed tickets, and then import the few lingering open tickets to HubSpot.

CMS: Consider Outsourcing
Your website, a CMS, is one of the main lifelines of your web presence. You have worked hard over the past several years to create strong search engine optimization (SEO) and build web traffic. There are numerous pitfalls when it comes to migrating a CMS and website properly, including URL structures, redirects (both temporary and permanent), HTML markup, and technical SEO functionality.
To avoid major errors, I would encourage you to evaluate whether or not this is a time for a new website build, or if you're set on migrating your existing website over. If you're migrating, I highly recommend hiring a company to execute the migration for you.
Why? If things don't go as planned and there's a misstep, who will you call to bail you out? Each minute your website is down, you're losing potential leads and customers. A highly trained team who has performed migrations in the past will know where the pitfalls are and can ensure a smooth transition.
To wrap things up, the level of complexity within your migration from your previous solution into HubSpot will drive the inbound marketing strategy, timelines, and methods to ensure the process is smooth and seamless. Use a HubSpot implementation checklist, like this one, to create a plan, test the plan, perform the migration, and then monitor your progress to ensure you're harnessing all that HubSpot offers.
If you need help with a migration, SmartBug is here to help.
About the author
Stephen Lackey is Director of Client Strategy out of Charlotte, NC. His background is hyperfocused on marketing and sales enablement, working at Fortune 500 companies, startups, and other industry disruptors. His marketing degree is paired with an MBA where Stephen seeks to uncover the 'why behind the why' within marketing data to drive top line revenue. Read more articles by Stephen Lackey.
Subscribe to get our new blogs delivered right to your inbox
Other insights you might like