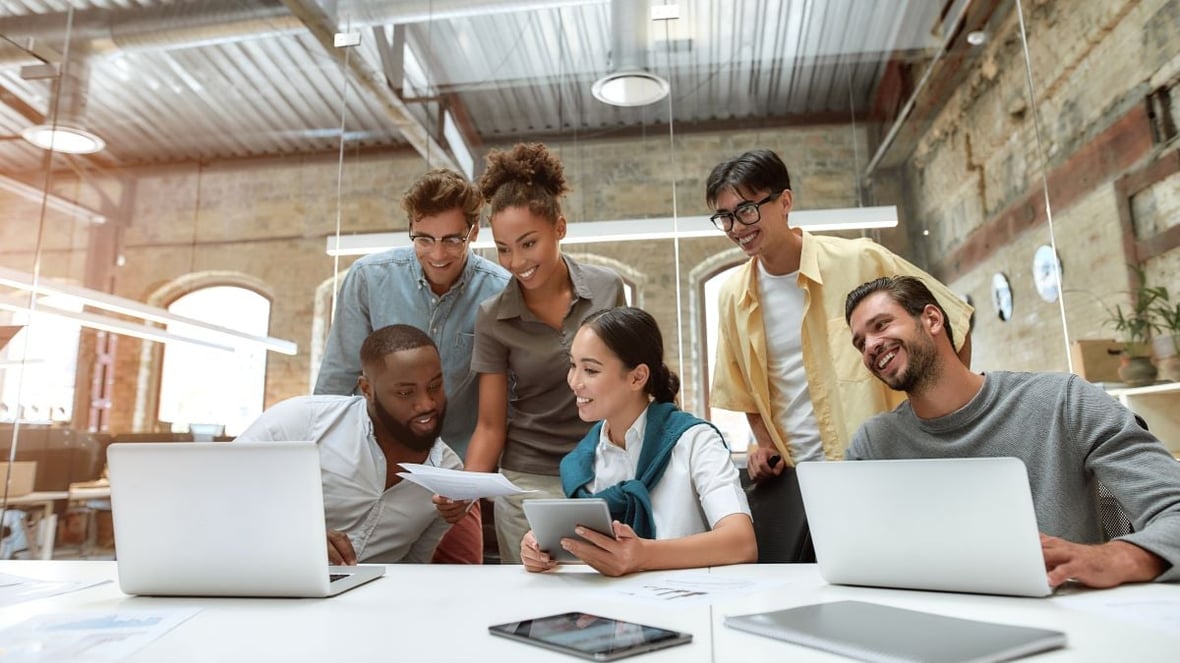 By Kristen Deyo
The B2B marketing landscape has changed dramatically over the past few years. Digitalization has taken the B2B journey online and empowered buyers to self-educate and collaborate with their peers before ever speaking to a sales or marketing person. This shift has put increased pressure on B2B marketers to execute a strategy focused on demand generation and growing the lead pool.
As a B2B marketing manager, how do you deal with changing digital trends in marketing and deliver the type of growth your organization expects? The answer: inbound marketing.

An Inbound Marketing Refresher
Just to ensure we're all on the same page, HubSpot defines the inbound methodology like this:
"Inbound marketing is about creating valuable experiences that have a positive impact on people and your business. ... By creating content designed to address the pain points and needs of your ideal customers, you attract qualified prospects and build trust and credibility for your business."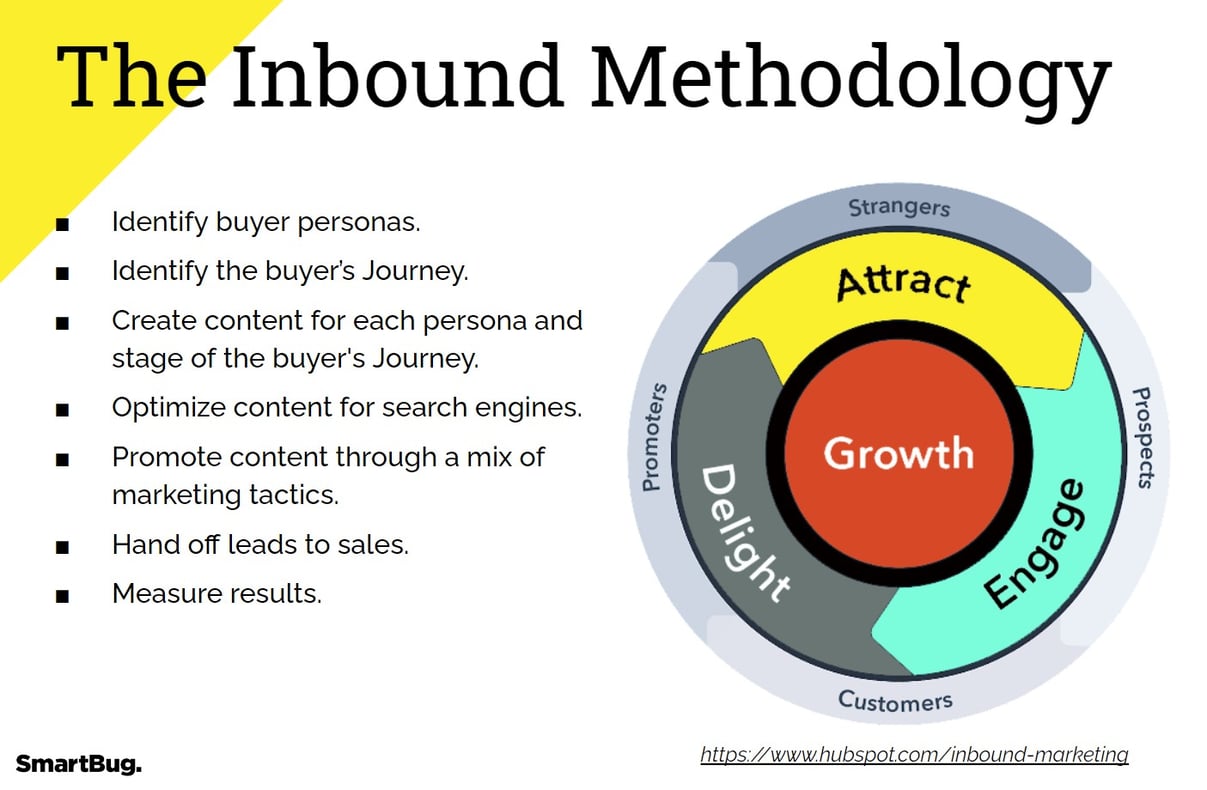 Now that we're all on the same page, here are eight inbound marketing hacks your B2B company should be using right now:
1. Give Old Content New Life
Content development should always be seen as an iterative process. Your team has invested valuable time and resources in creating content; don't let that hard work stop there. Reformatting your existing content is a great way to give your hard work longevity.
Repurposing existing content into a different format (e.g., multimedia, infographics, blog articles, or even stand-alone social media posts) breathes new life into your content and gives you additional opportunities to engage prospects in the format that best aligns with their stage of the Buyer's Journey.
For example, you may have created a successful e-book last year and are ready to ungate the content by using it to create the basis of a pillar page.
2. Collaborate with Influencers
Reaching out and connecting with industry experts is a great way to boost your authority. Building relationships with influencers not only improves your industry standing but also increases the potential of your business being shared with a broader audience. Some ideas to get started include:
Inviting an influencer to write a guest blog article
Hosting a joint webinar where you can both provide value
Interviewing an influencer for your podcast
And don't forget about your own subject matter experts (SMEs)! Talk to your sales team, product development team, and other colleagues and become part of the broader conversation in your industry. Position yourself and your brand as thought leaders.
3. Fuel the Buyer's Journey with Additional Relevant Content Offers
As marketers, we should constantly be thinking about the content we're delivering at each stage of the Buyer's Journey and making it clear what we want prospects to do next. Don't create digital dead ends. Instead, offer your audience the next logical call to action (CTA) to keep them continuously engaged.
For example, if you're writing a blog post about a specific topic, look to see if you have other complementary resources on a similar topic that dive a little deeper, such as a guide, white paper, or e-book, that you could offer in order to give readers deeper insight and additional value.
4. Take That "Thank You" Page Up a Notch
Traditionally, people see thank you pages as merely the webpage that gives them the offer they requested to download or filled out a form for. However, thank you pages are another opportunity to offer value and engage with customers. Think about including an additional call to action, such as a survey, webinar, event invitation, or promotion—or using the thank you page to showcase new content offerings.
Adding secondary CTAs to your thank you pages will keep your audience engaged and help establish your company as a go-to resource. Don't forget to add a "P.S." to your follow up emails for another chance at further engagement.
5. If You Can't Create—Curate!
There is an endless amount of content in the digital universe. And although it's important for your company to invest in creating its own valuable content, curating popular content that already exists is a great way not only to save your team time and energy, but it also helps:
Position your business as helpful industry thought leader
Increase outbound links to high-ranking pages
Give you additional content ammunition for other channels, such as your social media accounts
Ideally, you should be part of the conversation. LinkedIn groups are another place to share and cultivate ideas and engagement through curation and commentary.
6. Invest in Your Blog
Blogging should be an integral component of your inbound marketing strategy, period. In fact, B2B companies that blog 11 or more times per month see almost three times more traffic than those blogging zero to one time per month. These companies also saw four to five times more lead volume than those who blogged four to five times per month. So, start creating your content calendar now!
One of the best things about business blogging is that your posts will continue working for you long after they've been published. Producing relevant, valuable content not only does wonders for SEO, discoverability, and traffic—but  it also has the potential to convert prospects into new leads for your business.
7. Use Video If You Aren't Already
Video is the most dominant form of content on almost every social platform. Early adopters discovered it — and platforms such as TikTok, Instagram, Vidyard, YouTube, and a host of others took it to another level.

"People are watching more video online than ever before – in fact the amount of online video they watch has almost doubled since 2018."- HubSpot



More companies are going to invest time into creating huge quantities of video content because social influencers like Gary Vaynerchuk have proven that video content doesn't need to be high-quality or expensive. Your team should start thinking about how to leverage video now.
8. Don't Forget About Social Media
Many B2B companies don't think social media has a place in their marketing strategy and, although platforms like Snapchat or Instagram might not have a place in your industry, other social platforms, such as LinkedIn, might be a powerful place for your business to generate leads.
Social media is also a great place to watch and/or join the conversation about your industry, connect with other industry peers, and see what your competition is up to. If you're looking for more social media tips, here is a blog with 20 tips on how to up your social game!
Bonus Hack for Lean Marketing Teams: Content Atomization
For those not familiar, content atomization refers to the process of taking one content piece (most often a premium, long-form piece of content like an e-book) and breaking it into smaller, more digestible content pieces.
Content atomization is not only a great way to repurpose content to engage and convert your audience, but it can also bring that content to new audiences by adapting it for different channels and stages of the Buyer's Journey.
B2B buyers are more informed now than they've ever been, and although their path to purchase is often longer, with more people involved in the buying decision, there is an incredible opportunity for B2B marketers to use inbound marketing best practices to win the hearts and minds of their prospects and find new ways to generate leads and revenue.
This blog post was originally written in 2018 and has been updated since.
About the author
Kristen Deyo was formerly a Director of Marketing Strategy at SmartBug based in Kingston, Ontario, Canada. She has 8+ years experience developing strategies for primarily B2B SaaS/technology companies and hyper-growth startups. She holds degrees from Queen's University (Cha'Gheill!) and the St. Lawrence School of Business. When not digitally plugged in, you can find her enjoying a good happy hour or planning her next adventure. Read more articles by Kristen Deyo.
Subscribe to get our new blogs delivered right to your inbox
Other insights you might like