By Ryan Malone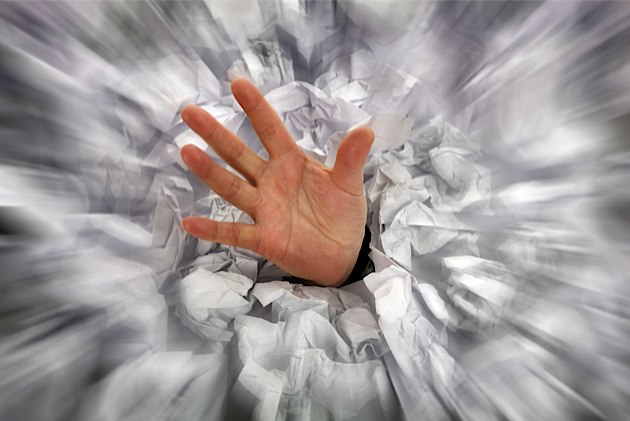 Marketing is a constantly evolving field, and the speed of change has accelerated dramatically over the last decade. As marketers, we need to be able to stay on top of what's hot and what's not so we can effectively build our buyer personas and keep reaching people in a noisy world.
Our friends over at Pew Research Center make our job just a little bit easier by regularly providing high-quality statistics and up-to-date reports on – among other things – the social media landscape in the United States. Their latest offering, just released on December 30, 2013, is the 2013 Social Media Update, which pulls together survey responses from over 1800 American adult internet users.
The results are, in all honesty, not surprising. But that's actually a very good thing: they underline our current understandings and lend credence to established marketing strategies. So, for each of the major findings highlighted in the report, we'll take a quick look at the implication for marketers, giving you a chance to review your own strategies in light of the latest stats:
Facebook is still the king
No surprise here. According to the Pew report, "Some 71% of online adults are now Facebook users, a slight increase from the 67% of online adults who used Facebook as of late 2012."
They also noted that "Overall, 42% of online adults use two or more of these social networks, while 36% use only one... among those who only use one major social networking platform, 84% say that Facebook is the single site that they frequent."
With over a billion users worldwide, Facebook is simply where the people are.
Implication for marketers: Be there or be square, bottom line. Facebook may not work flawlessly for every marketing scenario. As a matter of fact, it rarely works flawlessly for business usage, and recent changes to the Facebook algorithms seem to be making it even less valuable unless you're willing to invest in targeted ads.
But, at the very least, a quality presence on Facebook is essentially a marketing requirement at this point and active community building and engagement with the Facebook fan base can be a very effective means of generating leads and conversions.
Facebook, Twitter, and Instagram enjoy incredible user engagement
Again, this is old news. But statistical verification is important. Pew reports, "63% of Facebook users visit the site at least once a day, with 40% doing so multiple times throughout the day. Instagram and Twitter have a significantly smaller number of users than Facebook does, but users of these sites also tend to visit them frequently. Some 57% of Instagram users visit the site at least once a day (with 35% doing so multiple times per day), and 46% of Twitter users are daily visitors (with 29% visiting multiple times per day)."
In other words, a lot of people who use Facebook, Twitter, and Instagram, use them all the time. They've become a bona fide part of these folks' lives.
Implication for marketers: All three networks now include robust advertising options available for targeted demographic and psychographic placement of marketing messages. While, again, this marketing strategy is not a one-size-fits-all solution by any means, it certainly deserves your attention. Targeted ads appearing on sites your prospects visit that frequently can result in the requisite 7-10 touch points within just a few days.
Different platforms attract different demographics
In this case, Facebook is the oddball, attracting essentially everyone. But, as noted by Pew Research, "Pinterest holds particular appeal to female users and LinkedIn is especially popular among college graduates and internet users in higher income households. Twitter and Instagram have particular appeal to younger adults, urban dwellers, and non-whites."
Implication for marketers: Targeting buyer personas is the name of the game. While there's no strict boundaries laid out, stats like this do confirm that some of our broader assumptions are correct. For instance, if you're marketing a consumer product made to appeal to big, burly manly-men, Pinterest probably shouldn't be your first stop. (But, as always, test that!)
As an important additional point, the Pew Research Social Media Update for 2013 focused strictly on five networks: Facebook, LinkedIn, Pinterest, Twitter, and Instagram. Google+, Tumblr, and a number of smaller but still important networks were conspicuously missing from the survey.
But the same principles apply from a marketing perspective: use the stats to confirm or overturn conclusions you've reached based on experience and A/B testing. Then, go back to testing and gaining experience until the next set of stats comes out.