Web CMS


Lifecycle Solutions

Elevate your online presence and support your users throughout the customer lifecycle with a strategically crafted website, brought to life with industry-leading content management systems (CMS).
You've got less than 15 seconds to capture your users' attention.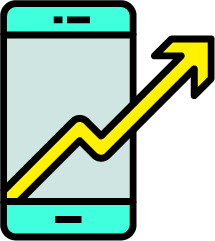 Boost Website Traffic
Unsure how to drive your ideal customers to your site? Learn how to deploy proven user experience (UX) and SEO tactics to draw the masses.
Convert Quality Leads
Ready to turn traffic into leads? Segment your audiences and structure your site in a way that attracts, engages, and converts leads to loyal customers.
Call Users to Action
How do you get visitors to take the next step? By crafting a user's journey that seamlessly integrates CTAs into site architecture and page structure.
Build Brand Awareness
Now is the time to align your messaging, branding, and site architecture to tell one cohesive story aimed at customer delight.
Make every moment count with a website that's built to convert visitors.
We'll work together and leverage the industry's leading website development and design technology to bolster your branding and jump-start your 24/7 digital storefront.
Ready for Liftoff?
Website management just got a whole lot easier. Launch your 24/7 digital storefront and scale your online presence with user-first content management systems (CMS). We're with you at every step.
Explore our 360-degree approach

to customer delight.

Craft a custom digital strategy that's truly aligned and support your buyers across all aspects of the customer lifecycle.