HubSpot
---
You love HubSpot? So do we! Let's work together to maximize your investment so you can reap all the benefits of Intelligent Inbound® marketing.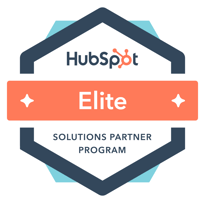 +

+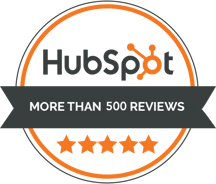 Best in Class? We're the Best in the World.
Over nearly a decade, we've perfected the art of HubSpot to become its highest-rated partner agency.
HubSpot Hubs We Know Best
Industry Excellence
As the market shifts, our industry knowledge and technical expertise evolve. To date, our team holds more than 260 awards and accreditations.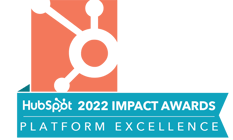 HubSpot Services
Learn how SmartBug® can help maximize and accelerate your HubSpot investment.
Supercharge Lead Generation
Mastering the bells and whistles of any platform is hard work. We fully unlock the power of HubSpot to boost lead generation for your business. Our HubSpot experts will help you increase lead generation by determining where your customers are coming from and developing effective strategies for reaching and engaging them.
Scale with Automation
Free up valuable resources and spend more time building persuasive and effective campaigns that convert. Our team will help you leverage HubSpot's powerful automation tools to the fullest extent to streamline the most critical marketing activities, including lead generation, segmentation, and customer lifecycle marketing.
Maximize Your Content Marketing Impact
Educate, engage, and delight customers and prospects alike with a steady stream of original, persona-focused content. We'll build out smart lists and workflows in HubSpot focused on your target personas to ensure the right people find your content at the right time. Our goal? To position your company as a subject matter expert, enhance brand awareness, and ultimately, generate more high-quality leads.
Work Smarter with Analytics
You shouldn't have to make major decisions based on gut instinct—embrace the numbers! We'll help you combine leading analytics and reporting tools with the HubSpot platform so you can invest your time and resources with confidence in order to make the biggest impact and see the greatest ROI.
Develop a Winning Website Strategy
There's more to content marketing than throwing blog articles and e-books on your website and seeing what sticks. Success starts with crafting a strategic website plan that's aligned with your company's goals. Not sure where to start? Not a problem. Our team is ready to help you develop a results-driven and customized website strategy to achieve your goals.
Master Account-Based Marketing
Connect with leads on a deeper, more personal level—and close more deals—with our approach to account-based marketing (ABM) that layers the power of Terminus over HubSpot to maximize impact. As an agency partner, Terminus uses advanced targeting methods to pinpoint the right companies and deliver relevant ad content. With HubSpot and Terminus, we enable you to better align sales and marketing to convert your contacts into customers.
Our Approach
Mastering a powerful automation platform can be a challenging endeavor—but it doesn't have to be. Our experienced team will work with you every step of the way to get the most out of your HubSpot investment.
Business Analysis
We start by taking a deep dive into your digital presence, target customers, and goals to develop a personalized Intelligent Inbound Marketing Playbook. We'll tell you what needs to be done, who your target personas are and how to reach them, and how we can work together to get the results you want.
Plan with Flexibility
We'll develop a concise, yet comprehensive, rolling 90-day plan so you know what to expect every step of the way. This plan is transparent and flexible in order to respond to fluctuating markets, new product needs, marketing changes, and anything else that comes your way.
Flawless Execution
We'll take care of as much or as little as you'd like, leveraging our industry-leading best practices and know-how to deliver high-quality results in a predictable, repeatable fashion.
Optimize with Data
We love numbers, and we want to understand how campaigns are performing just as much as you do. We'll closely monitor campaign performance and use data to refine our strategies, develop actionable next steps, and pivot to yield the biggest results.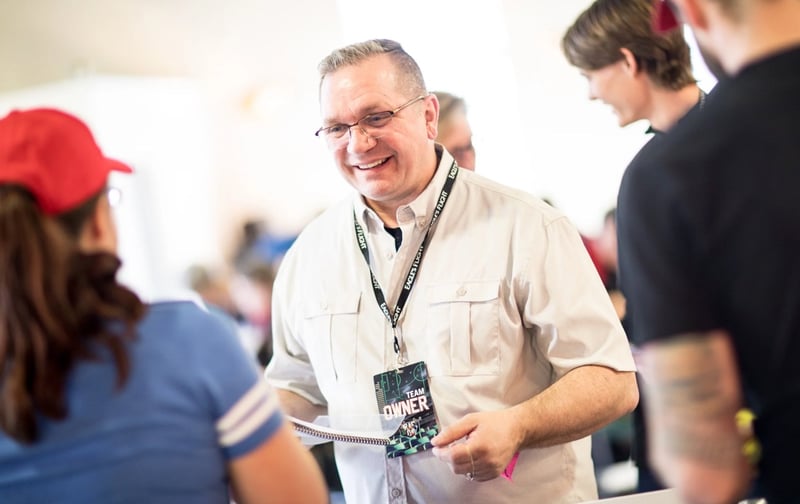 Eagle's Flight
93 percent marketing ROI through a website redesign on HubSpot CMS, paid search, a HubSpot Marketing inbound campaign, PR, and more. See how you can accelerate your revenue growth, drive demand generation, and multiply your ROI by maximizing your HubSpot investment.
What Our Clients Say
If you are working within HubSpot, SmartBug has the people and know-how to build your website.
Michael Gin
Nomis, Creative Director
Decided to take a chance and go with HubSpot's #1 partner. The SmartBug team not only delivered great results, but working with them couldn't have been easier.
Paul Lambert
Ripcord Solutions, President
After two websites, a lot of inbound marketing work and a HubSpot management program for one of our portfolio sites, it's clear that SmartBug Media knows what they're doing.
Kamau Coleman
Diamond Rock Partners, Managing Partner