Public Relations
---
We have the expertise and the right connections to grow your business—by amplifying your reach and helping you build brand recognition.
Focus on Your Goals
With a strategic PR plan, your company has actionable goals and the necessary timeline to achieve them. We start by defining a concise target audience and media, developing key messages, and creating a 90-day growth plan for media outreach, pitching, and measuring success.
Media Training
We'll help you pinpoint key internal thought leaders and get them up to speed on communications.
Focused Content
Your team's areas of expertise will serve as the foundation for key inbound marketing messaging and PR strategy.
Access Media Across Industries
Match your desired target market regionally or nationwide.
Our PR experts understand what it takes to create effective editorial—and they've got the contacts to make it happen, too.
Results-Driven
Our team hustles to secure placements in trade and mainstream outlets.
Well-Connected
With media contacts across industries, we can pitch for targeted reach.
Boost Credibility and Enhance Visibility
Use your current inbound marketing efforts and third-party-generated content to build brand recognition. We work with your team to identify your internal subject matter experts, elevate your thought leadership content, and amplify your efforts throughout our extensive media network.
Pitching and Content Distribution
We'll deliver brand-aligned content to writers, editors, analysts, and journalists who can promote your brand.
Newsworthy Abstracts
Showcase your industry expertise while aligning with the media's subject matter.
What Our Clients Say

Since adding SmartBug to our team we've seen a 250% increase month-over-month in our leads and website visits.
Luke Doiron
Conversant Bio, Chief Commercial Officer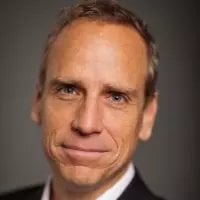 More than any other agency we spoke to, they 'get' inbound.
Marc Cisneros
Partner, HD Stor
Our sales team has been very impressed by the quantity and quality of the leads generated as a result of SmartBug's work—and that is the ultimate test for any marketing initiative.
Steve Saxton
Saxton Woods, Managing Director
Our Latest Public Relations Insights