Senior Living
---
We help senior living organizations attract and convert new residents to drive growth throughout their communities.
For more than 15 years, SmartBug Media® has championed the success of senior living communities. By developing effective digital marketing strategies—including SEO, PPC, social media, email marketing, and content creation—we help senior living clients engage potential residents at every stage of their journey. We're proud to be the senior living marketing agency you turn to for measurable, actionable results.
Meet Our Senior Living Clients
We help senior living communities like these enhance their online presence, attract qualified leads, and boost their occupancy rates by leveraging our proven full-service digital marketing strategies.
Learn How We Maximize Your Results
We focus not only on understanding your prospective residents' journeys but also on supporting your internal marketing teams, who are often juggling the campaigns, initiatives, and resident tour funnels of multiple senior living communities.
Implement Results-Driven Strategies
Shift your mindset from marketing as a cost center to marketing as a profit center with a results-driven strategy. We'll focus on helping you qualify the right leads to generate more move-ins, grow your wait lists, and boost brand awareness with a dynamic digital strategy.
Increase Sales and Marketing Efficiencies
Align your sales and marketing teams to qualify the best leads, increase efficiencies, grow revenue, and deliver a better customer experience. We'll create a custom digital marketing strategy and powerful automation solutions that you can employ across multiple communities.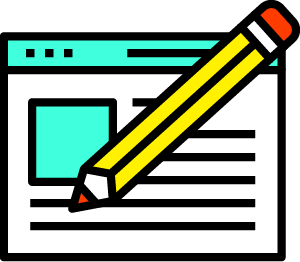 Drive Marketing with Compelling Content
Market the right content to the right people at the right time and you'll attract more leads, secure more move-ins, and grow your wait list. We'll pinpoint your target customers and deliver original, persona-based content that converts and improves your brand reputation. Now that's compelling content marketing.
Create a Brand Built for Your Personas
You know how meaningful life in a senior living community can be—and we do, too. We have the experience and expertise in the senior living industry to embed ourselves in the needs, pain points, and challenges of your future residents and their adult children. We'll craft an ROI-driven content marketing strategy that is original, cost-effective, and data-driven.
Trailblazing Digital Marketing for the Senior Living Ecosystem
With inbound marketing, web design and optimization, paid search and social, and plenty of content, we helped The Arbor Company develop a new kind of marketing for senior living communities.
revenue ROI over an 18-month period from inbound marketing and online advertising
of move-ins are from online sources
of new residents originating online come from organic search
What Our Senior Living Clients Say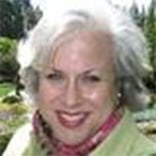 Ryan Malone is truly the best-qualified third-party advisor, understanding the 'ins and outs' of the senior housing and care business.
Fara Gold
V.P. of Sales & Marketing, Brookdale Senior Living
Their thinking is so strategically focused that there is no question that they know what they are doing.
Chris Harper
The Arbor Company, VP Communications
Not only was the creative work outstanding, but the knowledge... that SmartBug Media has of the HubSpot platform is superior to any other service provider that we contacted.
Justin Stensrud
SouthStar Communities, Director of Marketing
Explore Our Approach to Senior Living
We don't stop at strategy—and we don't start at execution. From discovery to launch, research to actionable results, we take the time to understand your brand and execute your vision with proven digital marketing and sales strategies to get you moving toward your business goals further and faster. We combine the best of inbound marketing, web design, PR, sales enablement, paid search, creative, and more to increase your marketing ROI. Our approach is flexible, powerful, and built to increase leads, grow revenue, and bolster brand authority.
Senior living communities like yours need to engage and lock in residents fast, but the marketplace is crowded. With our expertise working with senior living clients, we'll help you stand out as an innovative industry leader through persona-based content and campaigns that convert.
Powerful marketing automation is only as effective as your marketing strategy and technology infrastructure. At SmartBug, we play nice with others. Our most popular integrations for senior living clients include WelcomeHome, CallRail, and CallTrackingMetrics.
Strategic digital marketing and the senior living industry were made for each other. With a comprehensive, data-driven approach, we'll work with you to determine which goal-oriented digital strategies will most resonate with your audience, allowing us to optimize the sales cycle and increase adoption rates so you can close leads faster and acquire more customers.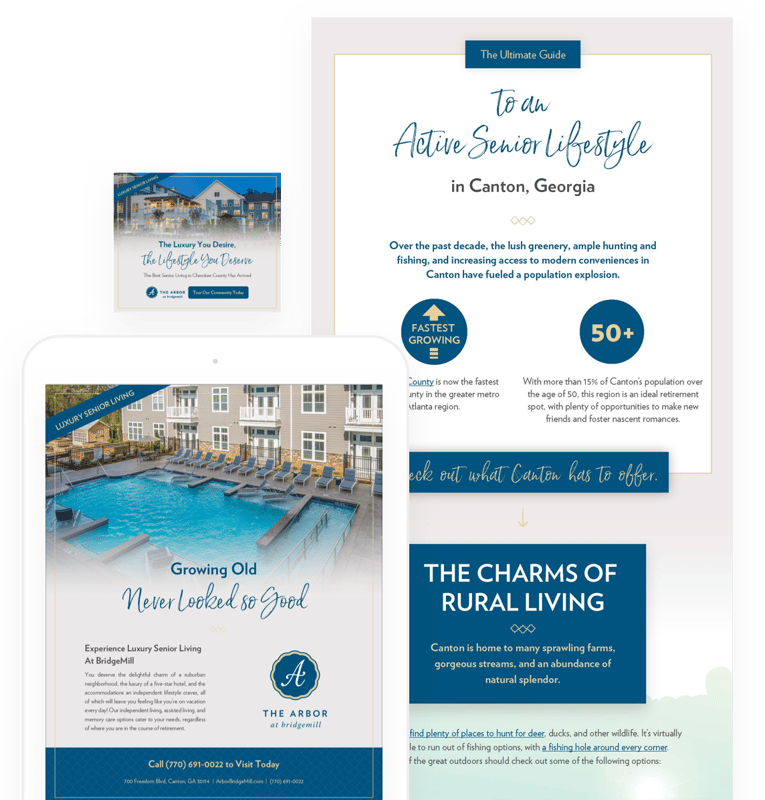 We've Got the Expertise—and the Accolades
We've worked with partners large and small in the senior living industry. We're also globally recognized experts in integrated digital marketing, marketing automation, sales enablement, and more.

Our expertise in full-service digital marketing allows us to create tailored campaigns that effectively reach seniors and their families. Whether you need help hitting your move-in goals or increasing brand awareness, we have the know-how to deliver best-in-class strategies for senior living communities.
Ready to Accelerate Tours and Move-Ins?
We know every senior living community is different, and a one-size-fits-all approach to marketing doesn't work. Our services are designed to meet you where you are in your marketing journey and help you achieve your specific goals.
Our Latest Senior Living Insights