Are you looking for an effective yet uncomplicated approach to your SEO strategy? SEO can be a confusing and complicated thing for marketers who are faced with optimizing their website and content. Many don't know where to even start (I certainly didn't not too long ago!).
Here at SmartBug, our SEO efforts start with keyword research. From there, we match keywords to personas and buyer's journey, prioritize the list, and then brainstorm content and blog ideas.
Join us on September 28th for Keywords Are People Too: Aligning SEO With Personas & The Buyer's Journey. In this free 60-minute webinar, you will learn how to create, apply, and track a personalized SEO strategy by attaching each keyword to a persona and stage in the buyer's journey. This live event is applicable to any marketer interested in following a defined process for keyword research and SEO strategy instead of throwing spaghetti at the wall and seeing what sticks.
Walk away from this session with a clear path to personalizing your SEO and a template to get started immediately. Space is limited… View the recording »
About the presentation:
Topics covered:
Brainstorming and conducting keyword research
Mapping keywords to personas and buyer's journey stage
Creating content topic ideas
Date: Wednesday, September 28th
Time: 12pm EDT / 9 am PDT
Duration: 60 minutes
Cost: Complimentary
Presenters: SmartBug Senior Consultants,
Hansen Hunt and Paul Schmidt
About our presenters: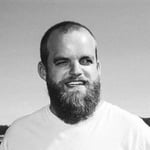 Hansen Hunt is a Senior Consultant at SmartBug Media. He has been a believer and practitioner of inbound marketing for 11+ years. He geeks out on craft beer, has an insatiable travel bug, and is passionate about helping people and companies pursue their purpose. His success across a broad range of industries and eagerness to solve the most challenging problems equips him to develop creative strategies and drive growth for clients. Connect with Hansen on LinkedIn or Twitter!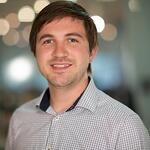 Paul Schmidt is a Senior Consultant at SmartBug Media. He works with clients on SEO, analytics, lead generation and inbound marketing strategy. He recently co-hosted an SEO webinar series with the HubSpot Academy and spoke on social media strategy at the #Inbound14 conference. His past clients include: Travelers Insurance, Unilever, and the SABIAN Cymbal Company. He previously worked as a HubSpot Consultant as well as with a Boston-based search marketing agency. Paul studied percussion in Las Vegas and got his MBA in marketing in Boston. Connect with Paul on LinkedIn or Twitter!