By Tessa Flores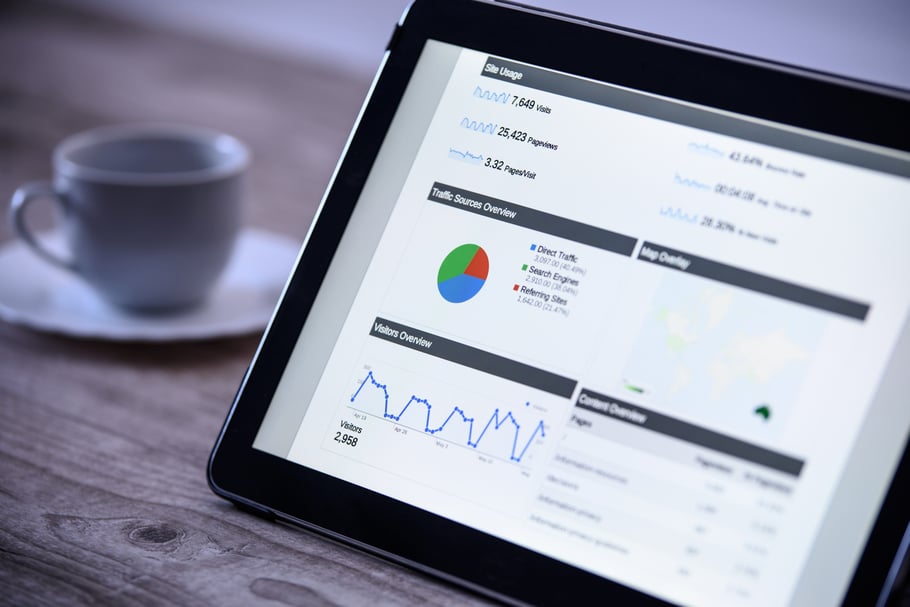 At its core, inbound marketing is all about analytics. Sure, creativity, content, a customer-centric focus, and enthusiasm are all essential to inbound and what truly defines it. Yet, another important facet is discovering what works, what isn't working, and what can be improved in order to maximize results. Analytics drive every inbound action you take and move you toward success for both your company and your customers.
Of course, your website is the cornerstone on how you market your business, so analytics on how it performs take on even greater importance. Which pages are people visiting the most? Which pages are converting? Many great tools are available to help you get a better look at how well your website is performing, as well as what competitors are doing with their sites. We've detailed eight of these tools in this post; use the knowledge gained from these resources to improve your website.
What Are Web Analytics Tools, and Why Should You Use Them?
Before getting into the various tools available, coming to a basic understanding of website analytics is important. Simply put, these tools offer insights into how your site is performing. Analytics measure traffic, page views, clicks, and so much more. These resources collect and analyze your data, as well as your competitors' data.
With this information, you can better understand your customers and apply that knowledge to improve your site for a greater online experience and increased conversions. Insights into how your site is performing and how your customers are behaving help determine what parts of your site work and what parts need improvement. These tools should be used to track keywords that drive traffic to your site, your social channels, page performance, and trends over time.
Nine Tools You Should Be Using
Different analytics produce different data, but the underlying goal is the same: to measure the performance of your web presence. We've divided the metrics into four different areas of focus, with two tools in each area, thus recommending eight tools you should be using:
Social metrics
Testing/optimizing
SEO/competitive intelligence
User behavior
General Data Comparisons and Visualization
Analyze and Take Action
Undoubtedly, website analytics can provide solid insight into how well your inbound strategies are performing. Many options besides these eight are out there, both free and paid versions. Whatever tools you decide upon, the key is acting upon the results. If you know something on your website isn't working right, test alternatives and try something different. Figure out what you want to focus on and what you should be tracking, select the right analytics, and let the data guide your success.
What website analytics tools have you tried? Which would you recommend?