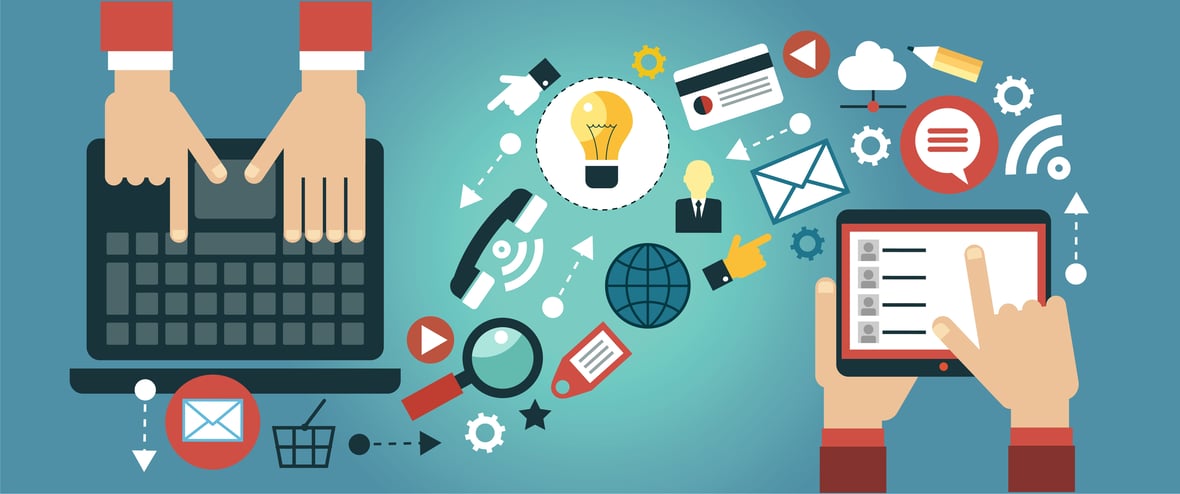 5 Personality Traits of A Good Content Marketing Creator
June 10, 2016
---
By Ryan Malone
When it comes to marketing a business online, content is king.
The more original and compelling content your web site has to offer, the easier it will be for visitors to find you and learn more about your company, products and services.
That's why leading marketers use blogs, white papers, ebooks, webinars, product landing pages, videos, research, and case studies to attract and convert leads online. By combining the right content marketing tools for each of your buyer personas, you're more likely to resonate with them and create trust. By creating the right type of content for each stage in the buying process, you're more likely to influence the folks you need to influence to move the process along.
It can be a challenge to generate a repertoire of unique, engaging content. Whether you choose to tackle this task in-house, or seek a content marketing agency, here are five personality traits to look for in a good content creator:
1. Critical Thinker
This is another way of saying creative. You want someone with serious writing skills (a background in journalism or technical writing will help) who can organize arguments and thoughts logically and quickly. A skilled writer can take a 15 minute blog interview with an expert at your company and turn it into a polished blog post that is built to educate readers and make your product or service more attractive. They know how to ask the right questions to extract the best insights. For white paper, ebook and case study writing, look for someone experienced enough to provide samples and previous results.

2. Good Listener
When you are talking to a content creator on the phone or in person, be sure they are actively listening, recording the conversation and/or taking notes. A good listener will capture your company's core values and the key messages you want to convey through content offerings. They are prepared and 100% focused on the discussion at hand.
Look for candidates who enter the conversation armed with a list of detailed questions. If the person repeats your answers back to you (to confirm your meaning) and asks for more detail, that's another good sign that they will be a good fit.
3. Marketing and SEO Know-How
It's key to optimize marketing content for search. A content creator should understand how you're approaching an SEO strategy before the call, so he or she can naturally incorporate keywords into the text, optimize anchor text, tag video content so it's easy to find in searches, and write headlines that get results.
You also want someone with client-side marketing experience. Unless your content creator has managed a P&L, launched products, and answered to the board or shareholders, they may not fully understand the pressure of their clients. You also want someone who knows the difference between agency-speak and needs-based messaging that focuses on the unique problems of each persona.
4. Detail-Oriented
To protect your brand and reputation, choose a detail-oriented person. If a blog post goes up with a broken link or a typo in the headline, it will reflect poorly on your company. You don't want to make a bad impression on potential customers, so look for a person with copyediting or corporate communications experience. You can even give candidates an onscreen copyediting test using a sample piece of writing with content, grammatical and HTML errors.
5. Social Media Savvy
Most content marketing agencies or freelancers will also offer social media promotion services, whereby they create compelling status updates for Facebook, LinkedIn and Twitter and pass-on or schedule those updates in your social media accounts.
Some folks will offer blog commenting as well, where they find other bloggers in your industry or niche and create insightful comments for you to leave on each blog post, with a link back to your company's blog.
At the end of the day however, social media is not a panacea. It's a necessary and valuable set of marketing channels that need to be matched correctly to the right audience. Make sure the content creator understands the difference and doesn't force the same networks on you regardless of where your customers are influenced.
To generate effective content, it's important to work with someone who fits these five criteria. You may find a talented content creator hiding in your sales or IT department, or they may be just a phone call away.
Photo: lowjumpingfrog.

About the author
Ryan Malone is the founder and Chairman of the Board of SmartBug Media and is a veteran of Deloitte & Touche, Seagate and several venture-backed technology companies. When he's not leading SmartBug and helping clients build high-octane marketing organizations, he's loving his wife and daughters and unsuccessfully learning the guitar. Go Terps! Read more articles by Ryan Malone.
Subscribe to get our new blogs delivered right to your inbox
Other insights you might like