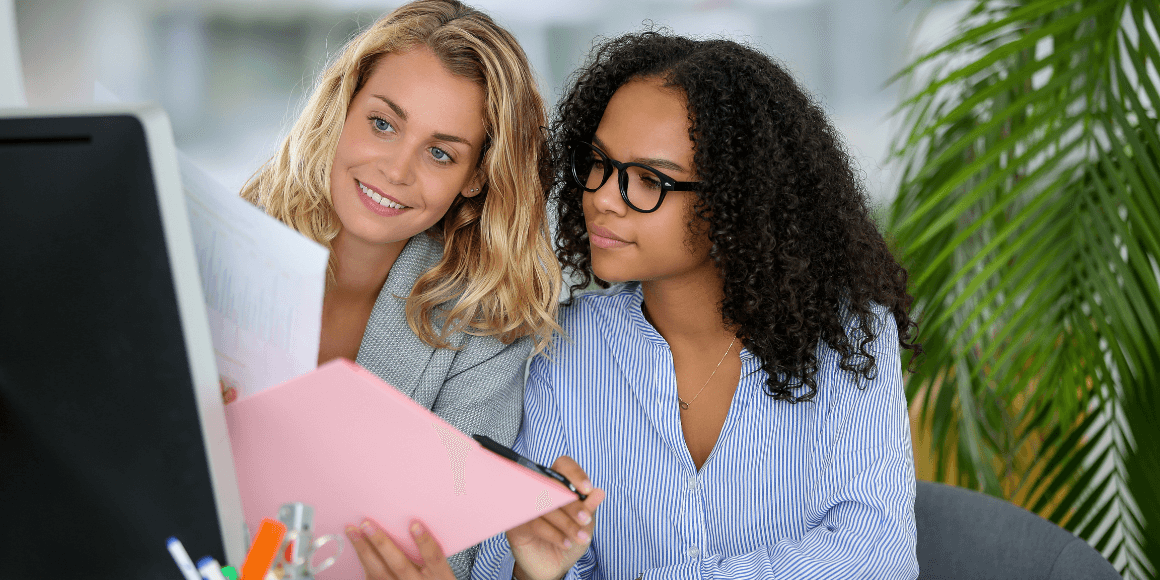 In today's digital marketing landscape, it is essential to understand the difference between earned, paid, and owned media. From website content to social ads, each type of media has its own benefits, and they can be used in combination with one another to maximize effectiveness.
Why is it important to understand the nuances of these types of media? Because—as you already know, as a marketer—digital marketing is constantly changing. To promote your business and keep up with the ever-evolving landscape, we want to help you understand how you can leverage each type of media in your strategies and make the best of them.

Do you want to discover how you can cultivate your audience, drive traffic, and achieve marketing goals this year? In this blog post we'll discuss what earned, paid, and owned media are; their advantages; and how they work together within an inbound marketing strategy. Keep reading.
Quick Definitions of Earned, Paid, and Owned Media
Earned media are the impressions, views, and engagement that your business earns from other sources. These are typically organic pieces of content and can include mentions in online publications, customer reviews, retweets on social media, and viral videos.

Paid media refers to advertising conducted through paid campaigns such as pay per click (PPC), display ads, or sponsored content.

Owned media is any type of content you create yourself and, most importantly, that you can control; this includes your website, blog posts, e-books, and other forms of content marketing.

Now, let's dig deeper.
Earned Media Definition, Examples, and Benefits
Earned media is publicity gained through word of mouth. It is typically generated when your customers, fans, and other stakeholders talk about your brand online, in person, or through any other medium. This is one of the most powerful types of digital marketing because it comes from unbiased third parties. It is often seen as more trustworthy and genuine than owned or paid media.

Examples of earned media include press releases and interviews, customer and product reviews, blog posts written by influencers, coverage in traditional print, social media mentions and shares, podcasts, viral videos or images with links back to your company's website, and webinars. This type of media has the power to humanize your brand and build trust among potential customers while also increasing your visibility online.
Paid Media Definition, Examples, and Benefits
Paid media is the form of advertising in which an organization pays for its message to be seen by potential customers or audiences. This includes digital marketing tactics such as pay-per-click (PPC) advertising on Google or other search engines, display ads on websites, social media ads on platforms like Facebook and Instagram, and sponsored content. Paid media, if implemented correctly, can provide results quickly and efficiently.
PPC and Search Campaigns
This form of advertising involves bidding on relevant keywords in order to display ads when those keywords are searched. Ads can be targeted based on location, demographics, interests, behaviors, and the time of day they're seen. Ads are also usually displayed in an optimized position at the top of the search engine results page (SERP), increasing their visibility and effectiveness.


Social Ad Campaigns
Social ads are one of the most effective forms of paid media. They can allow your businesses to target specific audiences based on interests, demographics, location, behaviors, and more. Through social ads, marketers can create compelling messages, visuals, and videos that resonate with their target audiences.

The most common types of social ads are featured on Facebook, Twitter, and Instagram.

Facebook offers a wide range of ad formats, including single-image ads, carousels, and videos. On Twitter, advertisers can use promoted tweets or trends to reach a larger audience. And on Instagram, marketers can create stunning visual stories that stand out in users' feeds.
Video Ad Campaigns
The advantage of video ads is that they offer the ability to quickly convey messages while also creating visually engaging stories that stand out in users' feeds. A recent study found that 91 percent of people want to see more video content from brands in 2023. When combined with targeted audience segmentation and detailed analytics, video ads can become even more effective at driving results while providing valuable insights into customer behavior.

Whatever form it takes, the biggest benefit of paid media is the ability to target specific audiences, enabling businesses to tailor their campaigns to a particular segment of the population and reach their audiences quickly. Paid media campaigns offer marketers like you valuable insights into customer behavior through detailed analytics reports that show impressions, clicks, cost per click (CPC), conversions, and more.
Owned Media Definition, Examples, and Benefits
Owned media is any type of content that an organization creates and maintains control over. This includes a company's website, blog posts, e-books, and other forms of content marketing. It is a powerful tool for cultivating brand awareness, driving traffic to websites or landing pages, and generating leads and sales. Let's take a closer look at three particularly powerful examples of owned media.
Your Website
Your website is an essential type of owned media. It allows you to portray your expertise, mission, and values while creating meaningful connections with potential customers. Additionally, you can use your website to generate email leads by offering incentives such as discounts or e-books in exchange for contact information.
Email Campaigns
With email campaigns, you can segment audiences based on interests or behaviors so you can adjust the messages according to their current stage of the buyer's journey.
Your Social Media Accounts
Social media channels can help you connect with your audiences and customers in their daily lives. Some social media platforms, such as LinkedIn, are also great for creating communities based on the audience's interests. You can use social media to promote upcoming events or product launches, build brand awareness, drive traffic through SEO optimization, increase engagement on other channels, and more.

Now, let's tie it all together.
How Earned, Paid, and Owned Media Work Alongside Digital Marketing
Paid media can help you reach your target audience quickly and effectively by showing prospects or current customers the exact messages that will make them convert. Owned media can help you reach your buyer personas organically and convert them into customers or brand advocates by displaying your biggest attributes. The cherry on the top of your marketing ice cream sundae is your earned media, which will add a personal touch to your paid and owned media messages.

By incorporating all three types of media—earned, paid, and owned—into their digital marketing strategy, businesses can create meaningful connections with potential customers while driving conversions at the same time.
About the author
Viole Morales Viole Morales is a passionate marketer from El Salvador. With over 9 years of experience in digital marketing, customer success, and account management, she enjoys learning new marketing trends, managing and cultivating good relationships with her clients, and enabling them to achieve their goals through digital marketing strategies. Read more articles by Viole Morales.
Subscribe to get our new blogs delivered right to your inbox
Other insights you might like