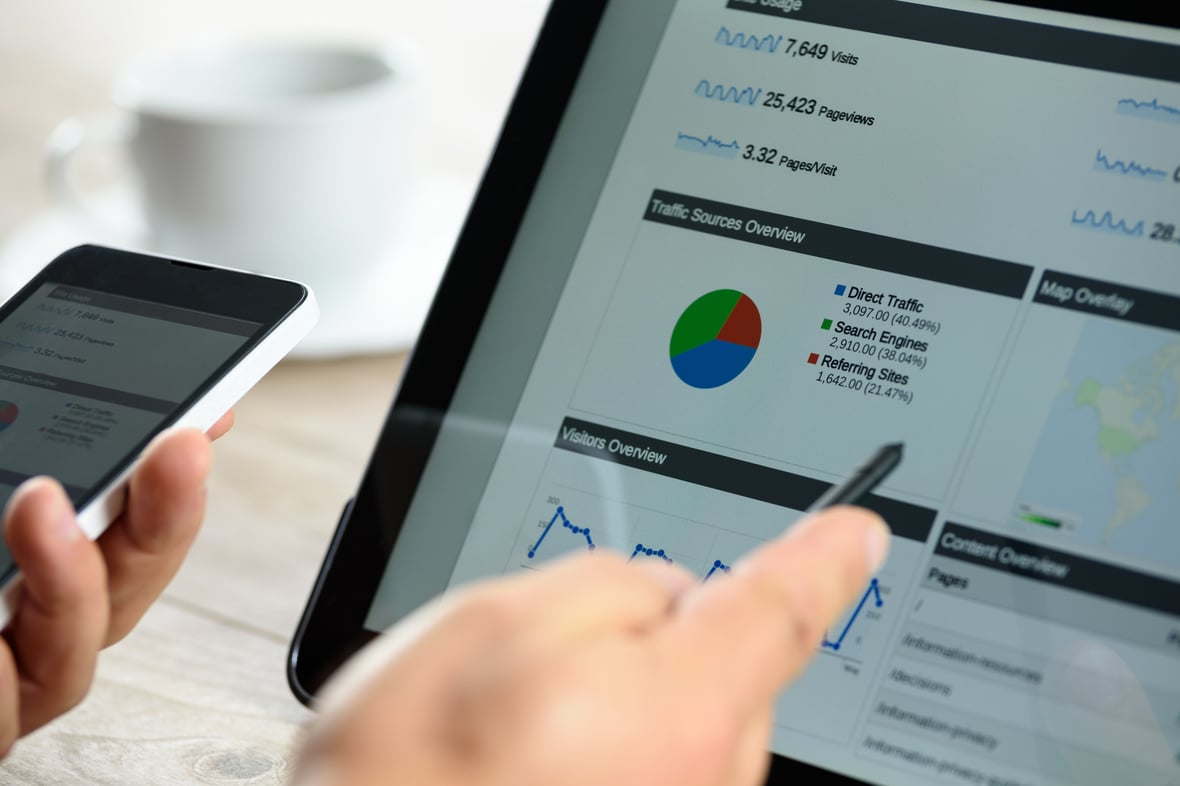 Paid Media and Inbound Marketing Success Stories
August 16, 2021
---
Successful digital marketing takes collaboration, planning, and strategy. The best campaigns are put together with a balanced mix of earned, owned, and paid media.
Combining your inbound efforts with paid media strategy can skyrocket desired results—for example, these companies are a testimony to how using paid media can accelerate inbound marketing tactics.
Let's take a look at a couple of inbound and paid media clients from SmartBug® as examples of a combined strategy that have ended in great results.


Example #1: Solving a Problem That Seemed Unsolvable
We always hope that technology will communicate how it was designed to, with the goal of a seamless martech integration. But what if it doesn't?
1st United Credit Union was founded in 1932 and has a long history of serving the San Francisco Bay Area. Their goal was to track specific conversions—such as customers opening a checking account, applying for a credit card or car loan, and so on—but they met a unique obstacle. The industry-standard software used to open new accounts and accept loan applications wasn't able to fully integrate with Google Ads and Google reporting solutions.
SmartBug Media worked with 1st United Credit Union to overcome a reporting challenge with the institution's third-party software and finally generated insightful, specific marketing data. It required months of testing and communication with the different platforms. Eventually SmartBug was able to feed the data from Google Tag Manager to Google Analytics to Google Ads, in order to close the reporting loop. A proper paid media strategy involves agility: Every channel has robust reporting tools so that you regularly monitor and update for optimal performance.
Read more about the 1st United Credit Union case study.


Example #2: Multiple Communities—and One Agency to Market Them All
The Arbor Company, based out of Atlanta, is a leader in senior living communities. In the past three years, the number of locations it operates has more than doubled. Execution of an inbound marketing strategy balanced with paid media strategy, optimization, and content creation for one business can be a challenge. The Arbor Company is not only one centralized business—it is rapidly growing, with over two dozen communities established (more than 40 added), and additional 12 brands in only a couple of years.
SmartBug Media helped The Arbor Company transform its marketing and digital presence with HubSpot, as well as positioned the company as a leader for using inbound marketing in the senior living industry. A major goal for Arbor was to funnel more online leads and conversions. In 2018, a quarter of new move-ins at Arbor communities were the direct result of online sources, and overall content creation efforts partnered with paid media strategy resulted in a ROI of 971 percent within three years!
Read more about the The Arbor Company case study.


Example #3: Boosting Form Submissions to Generate More Leads with Paid Advertising
Ortal, based out of Israel with operations in the United States, contracted SmartBug Media to help generate and capture more qualified B2B leads. Their business was shifting from targeting B2C leads to a B2B audience—this was a challenge for Ortal. They had previously contracted an agency that was generating the wrong types of leads. Although Ortal's organic site traffic was good, the business wasn't capturing leads.
A high-impact strategy was needed. SmartBug Media created content at all stages of the buyer's journey, and we paired that content with a transparent paid media strategy that allowed for an agile approach to Google Ads. The outcome? An 87 percent increase in new contacts in just a year.
Read more about the Ortal case study.


Paid Media Is a Powerful Companion to Inbound Strategies
Implementing strategic inbound marketing creates brand awareness and attracts new customers. Including paid media in these efforts, when appropriate, can accelerate desired results. Both strategies involve a balance of content creation and transparent reporting.
It's important to keep in mind that "paid strategies don't replace inbound. Instead, they provide a powerful companion to drive leads to your website and its content." Paid media strategies can promote your business to a greater (or better) audience and increase brand awareness for the company.
If you haven't already, now is the time to consider amplifying your inbound marketing efforts with a thoughtful paid media strategy.

Subscribe to get our new blogs delivered right to your inbox
Other insights you might like