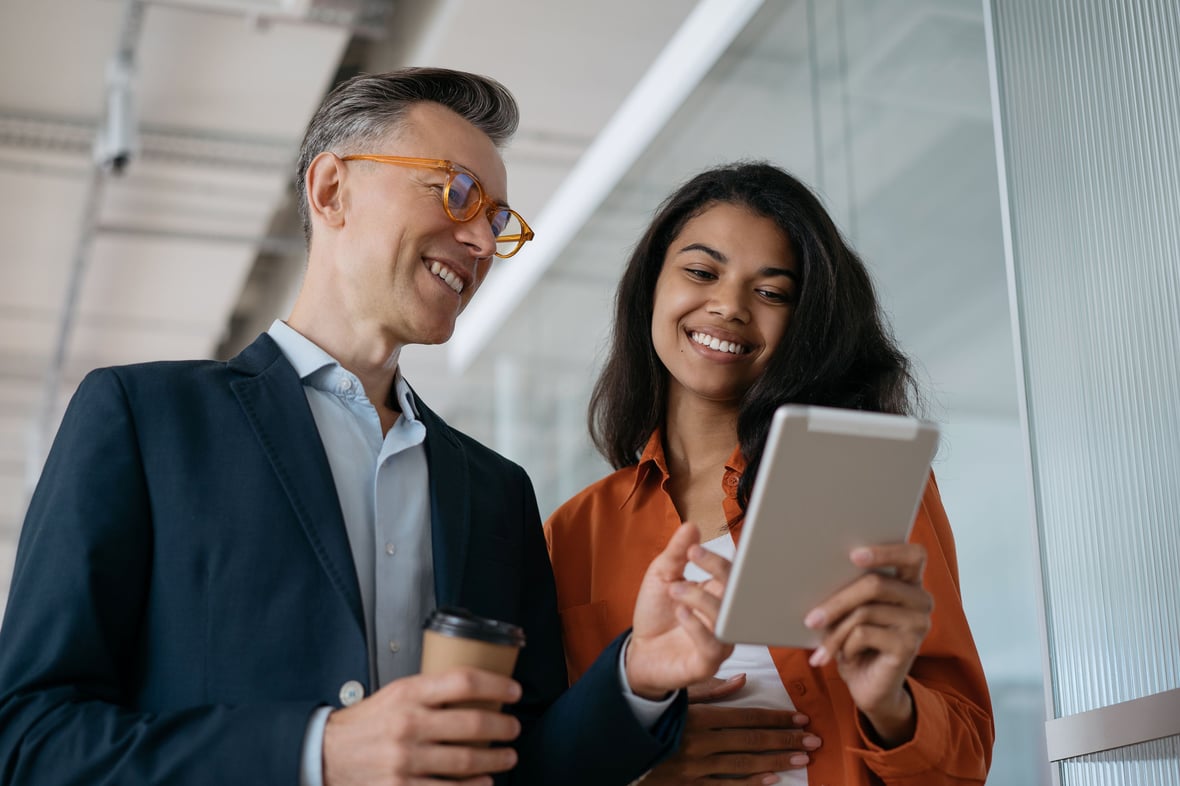 How to Align Inbound and Paid Media Strategies to Hit Your MQL Goals
April 11, 2022
---
By Kendra Ellis
Let's be honest. Paid media's reputation as an effective channel to generate quality leads has ebbed and flowed over time and per industry. However, like inbound marketing, paid media certainly has a place in your overall marketing strategy.

The way inbound and paid media align is what truly drives marketing-qualified lead (MQL) generation and your MQL goals across the finish line. If you haven't seen success with your paid media efforts in the past, perhaps it is time to refresh and start with the foundations.
Establishing Foundations for a Multi-Channel Marketing Strategy
When crafting your marketing strategy, you likely include many channels that align with your ideal customer profile (ICP). When it comes to paid media, setting the right foundations is paramount to achieving your MQL goals.

Inbound Marketing Media
Marketers typically think in three categories of media: owned media, earned media, and paid media. Owned media is defined as the channels your brand controls—its website, blog, and social media pages. Earned media are signs that your efforts in owned and paid media are working. Think of this as raving fans, word-of-mouth marketing, or going viral. Paid media maximizes your efforts in a pay-to-play way using channels like paid search or socials.

Goals and KPIs
If you don't already have inbound marketing or paid media goals, start there. Often, marketing goals are based on overall company goals. A couple of questions to ask yourself:
How do my inbound and paid media efforts help achieve the company's goals?
What KPIs should I focus on to track effectiveness?

The answers to these questions will vary. Additionally, the metrics you look at will vary based on the viewpoint you want to use to paint a data-driven story.

Here are some examples of metrics that focus on inbound and paid media alignment:

If you are tracking at a 50,000-foot view, you may be measuring the number of qualified leads coming from paid media, the conversion rate from lead to opportunity or customer, and the cost per acquisition (CPA). When looking at the success rate of a specific inbound and paid media campaign, you will more likely look at metrics such as clicks, cost-per-click (CPC), bounce rates, page durations, and view-to-submission rates. When creating goals, remember to look at year-over-year (YOY) benchmarks to ensure your goals are both challenging and realistic.

PRO TIP: When working with a paid media strategist or inbound marketing strategist, include them in your goals conversation. This is a critical step to ensuring inbound and paid media are aligned from day one.

Deliverables According to Goals and KPIs
Setting goals together is the first step for inbound and paid media alignment. After you have completed your ICP, competitor analysis, and keyword research, the strategic planning begins.
Crafting a Powerhouse Strategy for Lead Generation and Nurturing
Once inbound and paid media align on your ICP and keywords, the two teams can begin working in their respective areas.

Campaigns and Content
Paid media will begin by developing your audience, setting up paid channels, and crafting campaigns, ad groups, and individual ads. If you have never run paid media, you will likely need a 90-day "benchmark" period in which your team makes regular adjustments to hit goals within budgetary constraints.

Simultaneously, your inbound team should focus on creating content that features the same keywords as your paid media team's campaigns. This content should include each stage of the customer journey and mediums such as blog posts, e-books, checklists, videos, and more.

As your paid media team finalizes each campaign, the inbound team will need to develop landing pages to support them. If you provide a blanket landing page (or worse, your homepage), you risk a low conversion rate and high bounce rate, resulting in your paid media efforts falling flat. You need to meet your prospect where they are in their journey. If they clicked on the paid media ad, you can assume they want what the ad was promising.

PRO TIP: While meeting a prospect's expectations based on the ad they clicked, delight them with something extra on the page. Unless the ad is purely sales-driven, shy away from selling to them on your landing page. They aren't ready.

Lead Nurtures
Lead nurturing should always be included in your marketing strategy. When your inbound marketing and paid media goals focus on marketing- or sales-qualified leads over new contacts, lead nurturing is critical to hitting your goals.
There are various ways to go about your lead nurturing. Two of the most common are based on content and lifecycle. Whichever way you set up your nurtures, the goal is to help the prospect understand what is best to solve their problem or pain point and move them through the flywheel (i.e., sales funnel).

This is where the content you created can really shine. Your lead nurturing will be most effective when you can provide additional content that helps the prospect understand how to solve their problem and decide to move forward.

PRO TIP: Never try to sell a prospect before they are ready. However, you can provide a convenient way for them to move through the funnel to the next step. For example, a signature line is a great way to slip in a call to action (CTA) that drives a prospect forward without seeming like you only want to sell them something. "We hope you enjoyed X. Reach out if you have any questions or would like to discuss this further."
Rinse and Repeat: Track, Measure, and Optimize
Completing all of the above will set you up for optimal inbound and paid media alignment. But the efforts do not stop there. The two teams will need to meet regularly. We recommend bi-weekly or monthly meetings to track, measure, and optimize the performance of these campaigns and achieve the goals you set.

To streamline these efforts, create HubSpot Dashboards that show goal achievement at various levels. You will need to make adjustments over time, so ensure they are driven by data. Presenting quarterly business reviews is a great way to prove to stakeholders that these efforts are effective and optimized for peak performance.

Last pro tip for the day! We created a paid media calculator to help you get started. It will determine the volume of activity your ads need to create to achieve your goal, the ROI you can expect if all goes according to plan, and more.

About the author
Kendra Ellis is a Director, Marketing Strategy at SmartBug Media. She has more than 15 years of experience in marketing with extensive knowledge in outbound and inbound marketing, advertising, promotions, public relations, and sales enablement. Kendra lives in Iowa City, Iowa with her husband Sean, daughter Piper, stepson Jordan, and pup Maddie. Read more articles by Kendra Ellis.
Subscribe to get our new blogs delivered right to your inbox
Other insights you might like