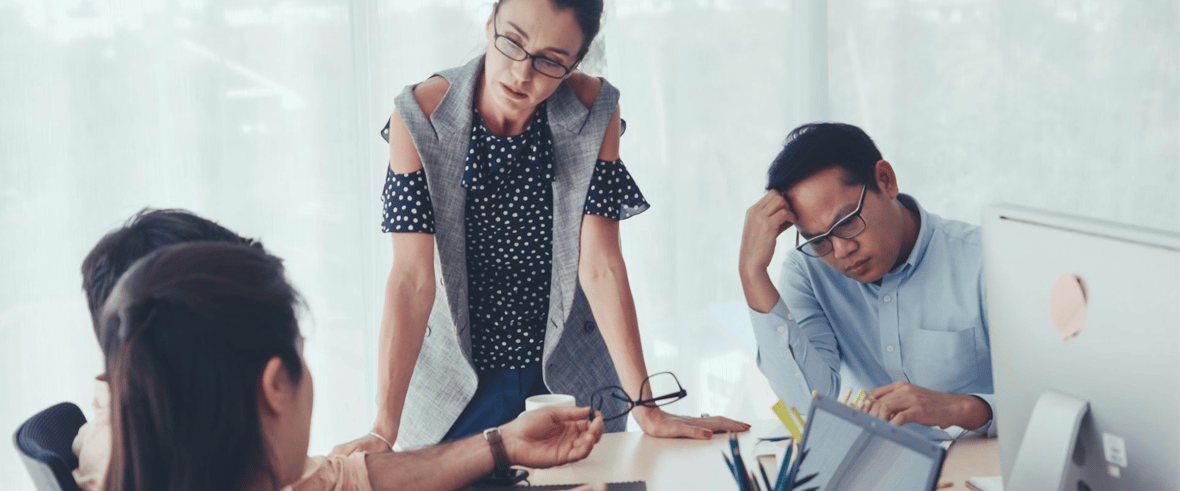 Which Paid Media Channels Are Best for My Business [During a Crisis]?
June 24, 2020
---
Deciding where to invest your business's media dollars is never easy. Now, in the middle of a health and financial crisis, it's harder than ever to choose the right paid media investments.
Wondering which paid media channels are poised to help you attract more business during the current crisis? Below, we've put together a quick guide to some of the best options out there, so you can position your business to cut through the chaos and connect with potential customers.


Why Tap into Paid Media Channels During a Crisis?

Before you pick out the best paid media channels for your business, consider the value of paid ads. Paid media ads can grab an onlooker's attention, drive traffic to your site, and fuel your broader inbound marketing strategy. They're especially advantageous during the current crisis because they can meet people where they feel safe: at home, online, and on their mobile devices.
If you're looking for the right paid options to push your campaign forward, there are some key platforms to turn to. Here's a breakdown of the best paid platforms out there:


Google Ads
Google has long been a leader when it comes to paid media channels. Now, with so many people reluctant to leave home, internet traffic is spiking. In fact, one Pew Research Center survey found that 53 percent of adults believe the internet has been essential during the pandemic.
If you're planning on advertising your business on the web, Google is one of the best places to start. Google Ads lets you directly target people based on their search queries—on the largest search engine on the internet.
During a crisis, people will naturally seek answers to questions to gain more peace of mind. With Google Ads, you can connect with curious searchers and haul in more traffic.
Microsoft Advertising
Microsoft Advertising, formerly known as Bing Ads, may seem like it's living in the shadow of Google's massive presence, but in a crisis, you gain an advantage by reaching as many groups as possible. Microsoft Advertising can bridge the gap between you and customers who would otherwise be even more isolated during the current crisis. And with a global recession hovering over us, it can be an attractive, low-budget alternative to Google Ads.
Microsoft Advertising is similar to Google in everything that it does, and for good reason: Google effectively blazed the trail that Microsoft Advertising has since been trying to follow. When running ads on Microsoft Advertising, keep in mind that you will likely see lower average costs per click (CPCs) than in Google, and that the demographic tends to skew older.


Facebook Ads
COVID-19 may have caused physical social distancing, but people are more active on social media than ever. In fact, Statista data indicates 40 percent of consumers are spending more time on social media and messaging apps during the pandemic. That makes Facebook Ads one of the best paid media channels out there for the current crisis.
Facebook has made some big leaps recently in its ad-serving engine. Its targeting capabilities are much stronger than those of Google or Bing. This allows you to target audiences based on interests, shopping habits, job titles, or even income.
Facebook ads can drive a lot of traffic economically because of their low average CPC. They also work wonders for more visually appealing brands. If you're trying to build awareness for your slick new clothing line or custom home additions, your ads need to be on Facebook.


Instagram
Similar in many regards to Facebook, save for reach, Instagram ads offer a wonderful medium for more visual brands. During the confusion of a crisis, powerful images can be one of the best ways to cut through the noise.
Instagram also tends to cater more to a younger demographic than other outlets. Using this information, you can design your ads to feature content that is made specifically to engage Instagram's user base and connect on a deeper level.


LinkedIn
COVID-19 has shaken the job market hard. Some estimates put job losses in the millions. As people re-enter the job market, your business can meet them on LinkedIn and steer them toward your product or service.
LinkedIn is another engine that relies heavily on its ability to effectively target specific demographics. With the ability to target users based on their job title, industry-related groups they may be in, and the more typical geographic and age-related characteristics, tailoring your ads to exactly the right audience is simple on LinkedIn.
Note: LinkedIn is especially suited for B2B-related brands, so if your niche business solution isn't getting the traction you're looking for on some of the other engines we've covered here, you should invest in LinkedIn.


ABM Platforms
With so many businesses looking for new ways to navigate the current crisis, I would be remiss not to mention the multitude of account-based marketing (ABM) platforms that are now available. ABM platforms allow you to laser-focus your account spend on small audiences to ensure that you serve your messaging to exactly the right people. These platforms are set apart by the ability to target specific office locations, job titles, or even just email domains.
Because of the increased cost associated with many of these platforms, they are typically used in conjunction with the data gleaned from more traditional campaigns. For instance, if you know your ideal target is the CFO of a specific local company, then ABM is likely to give you the best shot at finding that person and getting your ads in front of them.
There are many ABM platforms out there, including Terminus, El Toro, and Demandbase. Ultimately, you'll need to engage with several solutions and find the right platform and pricing for your campaign.
The best paid media channels should help you connect with leads and promote your brand during the current crisis. Keep in mind, the most successful marketing portfolios typically use two or more of these channels. The ultimate mix will depend on your end goals, but by creating a strategy that leverages each channel's strong points, you can ensure your initiative is a success during these tumultuous times.
Ready to put your paid media plan in motion? Read our guide, Using Paid Media to Accelerate Inbound Marketing, and learn how to set up your strategy.
This blog was originally published in July 2017 and has been updated since.

About the author
Jacob Havenridge was formerly the Director of Paid Media at SmartBug. He is a Denver-based digital marketer with over 6 years of paid search experience. He has successfully managed millions in monthly media spend for household names nationwide in both B2C and B2B verticals. He has a strange affinity for data and numbers, loves a long day in the mountains, and has one child, Norman, a grumpy old Wheaten Terrier. Read more articles by Jacob Havenridge.
Subscribe to get our new blogs delivered right to your inbox
Other insights you might like