Checklist
The Ultimate Content Marketing Checklist for Senior Living Pros
Find out how to get your content to convert visitors to leads and leads to customers with this step-by-step checklist for creating and promoting stellar senior care content.
Download Now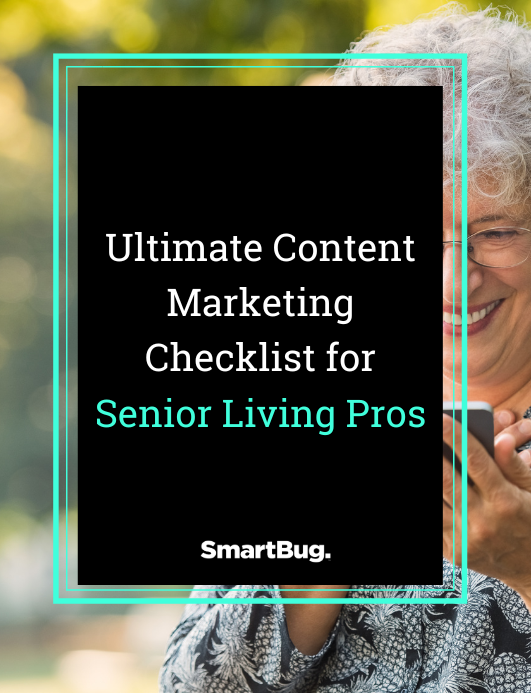 A senior living marketing plan can be overwhelming, especially when you're deciding which tactics you should include and which you should skip. However—whether you operate a hospice care program or an assisted or independent living community for seniors—you won't want to put content marketing on the back burner.
When promoting your senior care community, it's important to make a connection with your future residents, their family members, and caregivers—and content marketing is a great way to meet those goals. As you add content marketing to your overall strategy for marketing senior care, make sure you cross off the steps in this checklist.
With this checklist, you'll be able to:
Identify your audience and buyer personas.
Audit and map out your content (specific to your buyer personas).
Identify the types of content you'll need to attract your buyer personas.
Understand how to promote the different types of content.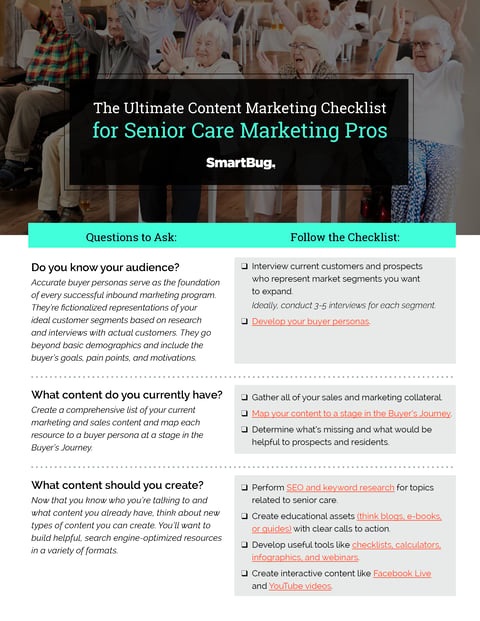 Content marketing is an important step in marketing your senior living community. Start with social media, video, and a blogging platform to kick off your content marketing strategy. All of these efforts will likely increase occupancy at your senior care community.
Start properly using content as your lead generation tool!
Fill out the form and get your checklist.