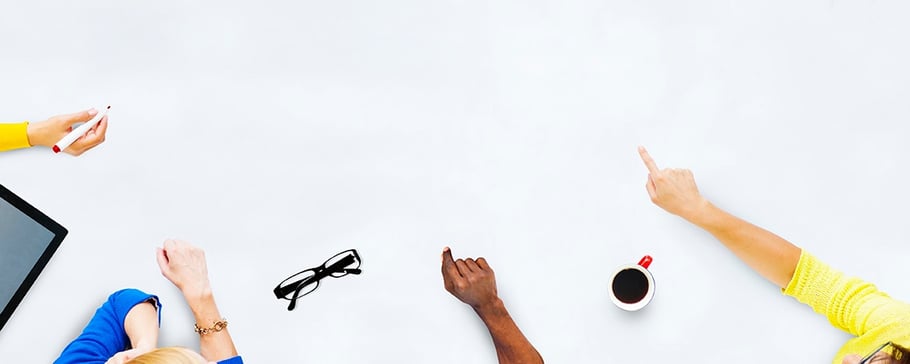 Determining the topic of your webinar may be the most difficult part of planning (other than finding a speaker!). The topic may come from your goal naturally (like a product demo), but in the case of an educational webinar, you may be staring at a blank page.


Here are some ideas to get you started on how to determine your webinar topic:
Brainstorm with your team.
What is your industry currently buzzing about? What is "hot" right now?
Repurpose a blog post or e-book.
What keywords is your website trending for that could use a boost?
Ask customers what general topic would entice them to attend a webinar.
What are your competitors talking about?
Scour your social media feeds for trends.
Ask your sales team if any industry news has been popping up in conversations.



Note: Hold your ground
Others in the company may push you toward doing a product webinar as your first (or only type of) presentation. Don't be afraid to push back if that doesn't fit with your goal.
Once you have a list of topic ideas, start a webinar editorial calendar (because your first webinar will be so successful that your team will be clamoring for the next one!). Starting with quarterly webinars may be a great target for your team, and aiming for monthly after the process is going smoothly may be the end goal. Remember that, like blogging, consistency is important in establishing your company as one that is putting out thoughtful content regularly. Don't just have one webinar and then say we'll do another one when someone has a good idea—it won't happen.


Use a dry run to verify the content will resonate with your audience
If you are having an external presenter who is experienced at giving webinars, there is no reason to do a formal dry run. Just ask the speaker to send you the slide deck so you can look over the content and make sure it will resonate with your audience.
If you are having internal speakers talk about a topic that they haven't presented on previously, you'll need a more in-depth process. Start with a content walkthrough two weeks prior the event in which your internal speaker has a rough outline (or slides) and can talk through the presentation.
One week out, do a dry run: Have the presenter give the webinar as if it's the real thing using your webinar software. I've had times where the first dry run was really shaky and rough. Don't panic—this is why you have a week. Schedule a second or third dry run until the presentation is as smooth as butter.

What to ask during content walkthroughs and dry runs:
Does this presentation deliver on what we promised the attendees?
Do you understand what the speaker is talking about? If you were a newbie, would you understand? (Think context.)
Are there any holes or gaps in the presentation?
Are there places in the presentations where a visual aid (diagram, pictures, and so on) would help describe the process or the steps the speaker is following?
Is there a "story"—that is, how everything in the webinar fits together? If not, how can you help create that story with the speaker?
Does the webinar fit in the given amount of time?
Are there an agenda at the beginning and a conclusion at the end?
What are other ways we could use this content in the future?


At the end of the day, make sure the topic and the content will be attractive to your personas and align with the goal you set for the webinar. If you aren't sure, ask a customer to sit in on a dry run or send them the slides and ask their opinion.