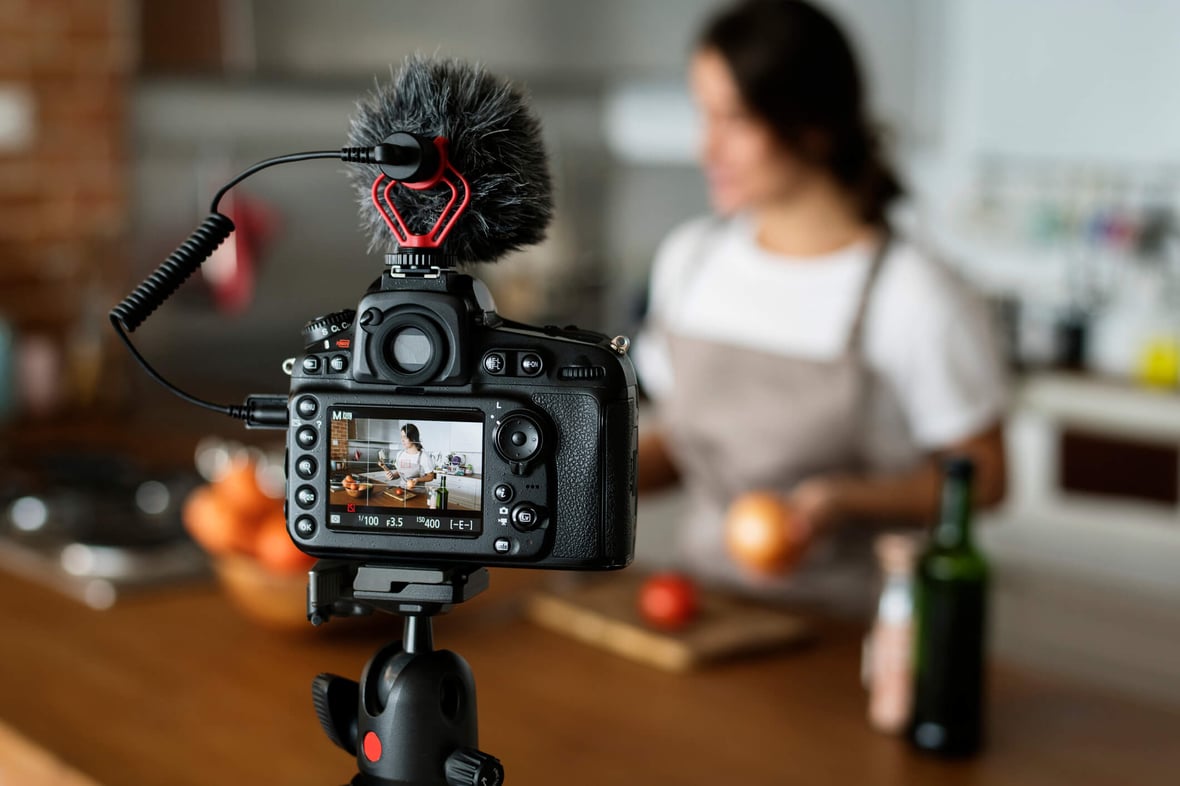 If you want a single reason why it's such a good idea to create video content for your business or brand, let it be this one: search engine optimization. Not only is SEO essentially the foundation of your entire online marketing presence, but it has also been proven to have a direct impact on your bottom line by increasing engagement, conversions, and (ultimately) revenue.
SEO is impacted by video collateral far more than a lot of people realize.
Below are five key ways video content can improve your SEO efforts that are certainly worth looking at.
1. Google Cares About Video, Which Means You Need to Care About It, Too
One of the biggest ways that video content can improve your SEO has to do with Google's internal algorithm for generating search engine results pages. Keep in mind that Google values two things above all others: the quality of your content and its relevance to someone's original search terms.
To determine both of these things, Google doesn't just look at the text on a particular page. It also scans for other types of media to see precisely what you have to offer. If your sites have a mixture of not only text but also quality visuals like videos, that means your pages are as varied as they are informative—thus giving a boost to your SEO efforts.
🕵️ Related Read: How to Make Video Marketing Work for Your SEO Strategy
2. Video Is a Traffic-Generating Machine
Along the same lines, one of the qualities that Google looks at when determining search rankings is the amount of incoming traffic you have. If your domain has a massive amount of regular visitors, they're most likely coming for a reason—and other people conducting similar searches will probably find your content interesting as well.
People are more likely to visit your website by watching a video on YouTube or other social media channels than they are any other type of content. This is one of the main reasons why so many B2B and B2C businesses have launched their own video websites and are investing heavily in video content!
The more video content you create, the more quality traffic you can draw to your pages, which will, in turn, help your overall SEO in the long run.
3. Video Keeps People on Your Website Longer
Another hugely important thing to remember is that search engines like Google pay close attention to how long people are staying on your site once they finally arrive. If you have a large amount of incoming traffic, but those people all leave after just a few seconds, it stands to reason that your content isn't very good and they're going elsewhere for the answers they seek.
Video will more consistently keep people on your page for longer periods of time. People are more likely to watch a video than they are to read something like a blog post, even if those two things are trying to get across the same core pieces of information. By relying heavily on video to increase the amount of time someone spends on your page, you significantly improve your bounce rate, which, in turn, helps search engines like Google and Bing boost your article to the top of their rankings!
4. People Are More Likely to Link to Your Videos
On a related note, quality backlinks are one of the most critical factors that Google uses to determine search engine rankings. The more people are linking to your content and to your domain, the more authority you are seen as having. The more authority you have, the higher your pages rank in the search results.
Publishing video content on sites like YouTube, on social media, or even on an over-the-top (OTT) service or video-on-demand (VOD) platform is the perfect opportunity to earn not only referral traffic but also quality traffic that can dramatically boost your rankings. Not only that, but this will also have a positive ripple effect across your social media efforts. Don't forget that although Google does keep the exact architecture of its own algorithm a secret to prevent people from gaming the system, there's a very strong (and very real) correlation between high volumes of social shares and higher positions on search engine results pages. Yes, it's true that this is largely an indirect impact—but it's an impact just the same, and it's one that you can't afford not to pay close attention to.
5. Video Helps Improve the Value of Your SEO
Up until now, all of these tips have been focused on the ways in which video gets your site to rank as highly as possible in engines like Google. But those positive SEO gains ultimately mean nothing if you can't take that relationship one step further toward conversion—which is another area that video has a terrific impact on.
Shoppers are twice as likely to make a purchase after viewing something like a product video than they are without engaging that content, so not only will video help increase your SEO by getting more eyes on your site, but it will also carry the ball farther down the field and help convince those people to actually convert. This means that at nearly all stages of the process, video provides meaningful gains to your SEO's ultimate return on investment that you absolutely want to take advantage of.
This blog was originally published January 2019 and has been updated since.
About the author
Tabitha Young Tabitha is a Director of Client Strategy at SmartBug Media. She is well-versed in implementing marketing strategies for many industries including SaaS, healthcare, consumer services, automotive, and more. Outside of work, you'll find Tabitha traveling with her husband, taking her 2 corgis on adventures, and researching a Costa Rican retirement plan. Read more articles by Tabitha Young.
Subscribe to get our new blogs delivered right to your inbox
Other insights you might like