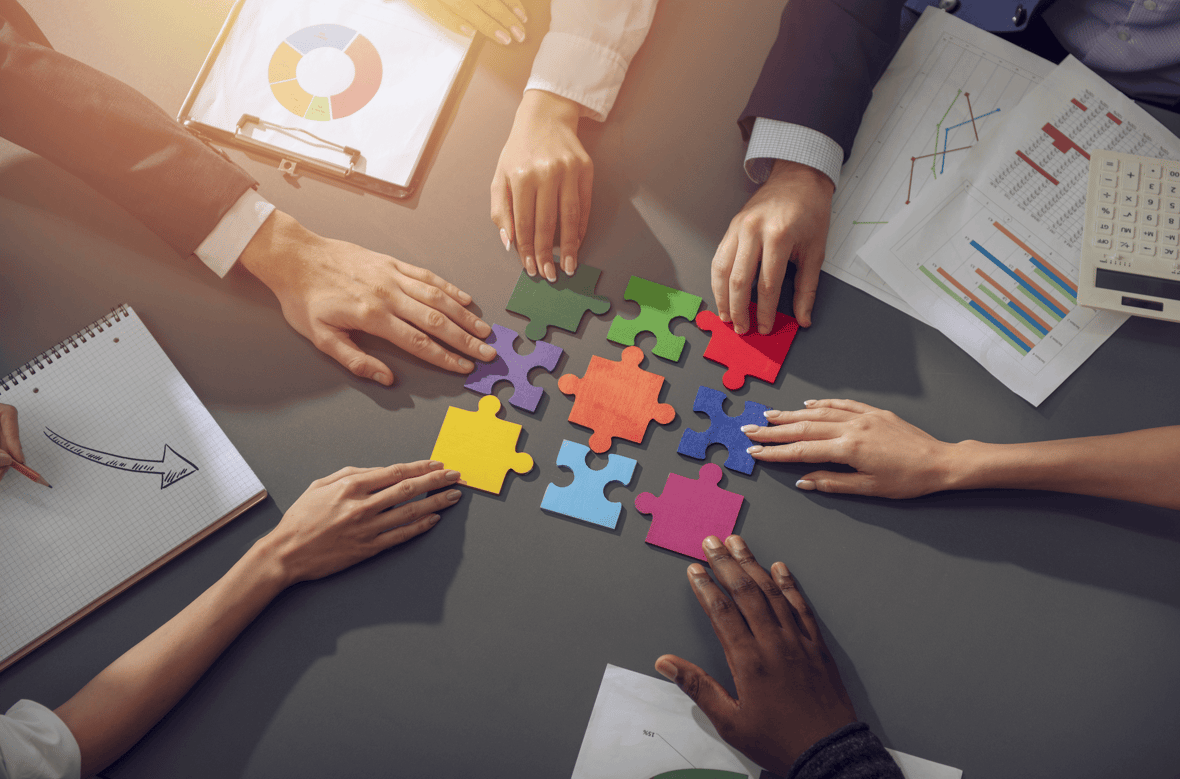 When prospective clients are looking to hire a marketing agency, there are a ton of questions that come up, including whether or not to hire an agency at all and who to hire. Specifically for manufacturers, there are questions around ROI, the skill set of the agency team members, cultural fit between the two organizations, and the methodology behind the marketing agency.
Here are five questions you should ask yourself and your team to help answer the question, "Do SmartBug's marketing services fit my manufacturing company?"


1. Are there potential customers that you haven't sold to?
At our core, SmartBug® is an inbound marketing organization. What that means is that we work for our clients to drive new web traffic (we call this "reach") to our clients' websites, and then convert this web traffic into marketing qualified leads (and then encourage them further down the customer lifecycle). These new leads are engaged through various methods, including the following:
Email Marketing
Lead Conversion Paths
Contextual Marketing
and more
We believe that people don't lie to their internet search bar (like Google), and we keep a tight ear to the ground for what keywords prospects are searching that take them to your website—or your competitor's website.
Focusing on building a regularly occurring inflow of leads is something we measure and track, week over week, month over month. Our work doesn't stop there; we measure revenue and other goals to ensure we're aligned with your organization's key performance indicators (KPIs).


2. Are you trying to tap into another customer base?
We often see manufacturers who find themselves in a situation where 80 percent of their business comes from 20 percent of their customer base. They're looking to diversify into other new businesses or industries, oftentimes searching for a different way customers can use their products.
With a focus on understanding your core business initiatives and goals, we formulate a roadmap (called an Intelligent Inbound Playbook), designed to reach your goals and metrics. In the playbook, we're identifying the key pain points of the new customer base you're targeting, performing search engine keyword research, and proposing engaging content (e.g., website, landing page, blog, email, sales playbooks, and so forth) to reach this new potential buyer.
We harness the art and science of creating robust content that engages your audience, as well as cultivating the data-backed reporting and metrics to optimize further iterations.

3. Do you want to become an industry leader for your segment?
Has your CEO ever typed a question or product into Google, and your competitor is the top of the search engine results page (SERP), and then you receive an email asking "Why aren't we first on the list?" This boils down to a thorough search engine optimization (SEO) strategy and execution.
Positioning your company as an industry leader takes time and effort (and if you hear anything different, buyer beware). Regularly creating valuable content for not only your buyer audience but also your industry will continue to increase your web search rankings, thus increasing your "domain authority." Creating transparent content that supports the questions your buyers want answers to is a great way to strengthen your online presence.
When engaging and highly valuable content is published online, with proper technical SEO methods, others within your industry (particularly those upline or downline) will often link to your content, boosting your domain authority even more.


4. Do you want your sales team to be able to prospect faster and more efficiently?
In the wake of COVID-19, we've seen a shift from in-person sales meetings to a virtual setting. Those organizations who have embraced sales enablement and work with SmartBug to create an effective sales enablement strategy, or have SmartBug set up and customize their HubSpot Sales Hub, enable their sales teams to prospect faster and more efficiently through automation.
Many of the team members at SmartBug have a sales background and help strategize effective, and automated, sales sequences (a cadence of reaching out). Since we understand the value of the personal touch, we're helping guide your team with contextual and personalized content for their prospects.


5. Would you like to know who your hot leads are?
The members of the SmartBug team are well-versed in HubSpot (as well as a few other tools, like Marketo) and build custom reports, dashboards, and notifications to your sales teams to show them who their hot leads are.
Our sales enablement strategies turn into tactics for sending notifications when prospects have opened a certain number of your sales or marketing emails or have visited certain webpages—for example, a followup email automatically triggered to deploy after a prospect visits your pricing page.
This takes the guesswork out of looking at a list and determining who your sales team should reach out to—let the data show and tell your sales team members to spend their time and focus.
Now that you found our content (which we purposefully crafted for you to find!), we're ready to listen to what your needs are—lead goals, revenue goals, important metrics and KPIs—and how we can help your organization grow. Let's chat.
About the author
Stephen Lackey is Director of Client Strategy out of Charlotte, NC. His background is hyperfocused on marketing and sales enablement, working at Fortune 500 companies, startups, and other industry disruptors. His marketing degree is paired with an MBA where Stephen seeks to uncover the 'why behind the why' within marketing data to drive top line revenue. Read more articles by Stephen Lackey.
Subscribe to get our new blogs delivered right to your inbox
Other insights you might like