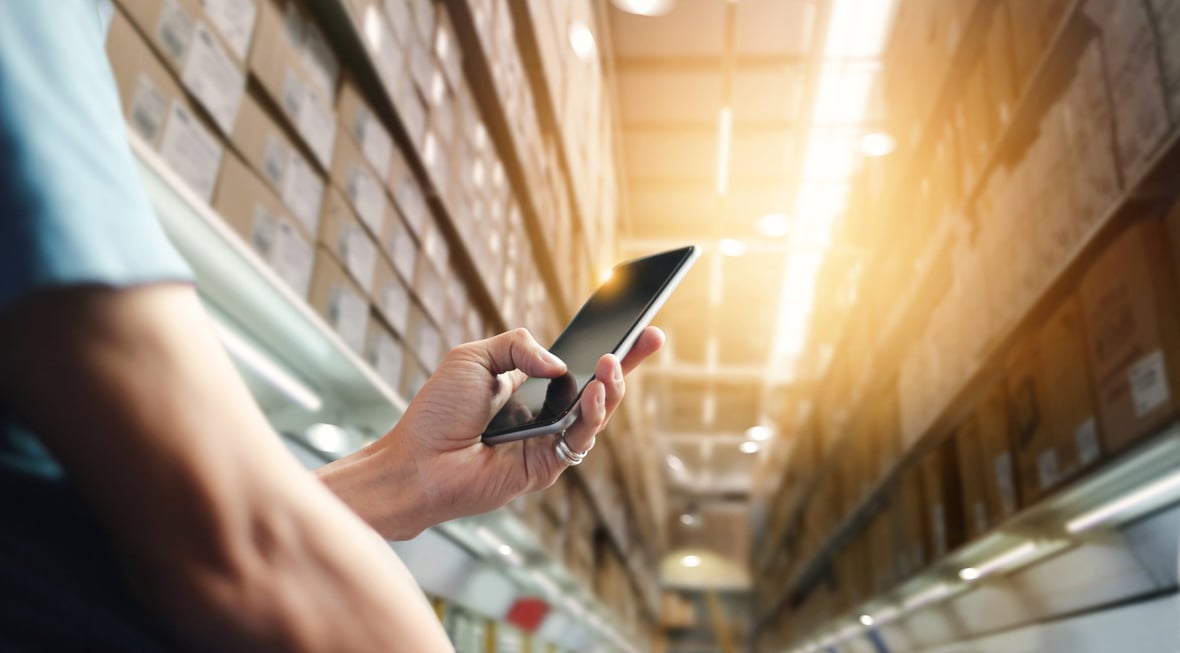 Many manufacturing companies are diversifying their marketing efforts from solely focusing on tradeshows, print ads, and press releases to increasing digital content marketing in order to generate more leads for their sales team.
This doesn't mean manufacturing marketing departments are depending on their contact pages or pricing request forms for demand generation. You can use your website and creative content to get your prospects excited about your company's products.
Whether you make fasteners, paper products, or appliances, creating content with the intent of lead generation for your manufacturing company can establish a more sustainable system for filling your funnel without relying on short-term campaigns or events like tradeshows. In other words, this content keeps bringing in leads long after it's been created.
Focus on providing helpful, user-friendly content that answers questions people are actually asking about your products. This practical and evergreen content is a powerful tool for your demand generation strategy when you use the Buyer's Journey as your guide. Learn more about mapping content for your Buyer's Journey here.
If you're nodding your head in agreement but struggling to come up with content ideas for your lead generation strategy, we've got you covered. Here are 13 types of content your team can create to attract more visitors to your website and convert those visitors into qualified leads for your manufacturing company:
Boost Organic Traffic to Your Manufacturing Company's Website and Capture Top-of-the-Funnel Leads
1. Blogging: Let's start with blogging. For a full lead generation strategy, a blog is a strong foundational piece to drive more new visitors to your website.
"Despite common claims that manufacturing is just too boring to effectively run a blog campaign, manufacturing companies have and can utilize blogging to engage customers, grow leads, and generate new business."

– Amber Kemmis, VP of Client Services at SmartBug Media
Use your blogs to promote blog subscription or relevant content offers to your website visitors.
Learn how to blog effectively for a manufacturing company here.
2. State of the industry reports: Industry analysis is important for presenting your manufacturing company as a thought leader. Sharing industry past and present trends, current events, and future outlooks will help you provide specific information to your target audiences. This research and reporting will also help your sales and marketing teams stay up to date on what's important to your customers.
3. Glossaries and FAQs: Compiling a glossary of key terms and FAQs about the products your company manufactures is a great exercise for your sales, marketing, and customer service departments. Working on this together will help align your teams on what problems your customers are experiencing and what content needs to be created to address them. FAQs are also great for your website's organic strategy because they are questions your potential customers might be searching for online. Use these webpages to promote upcoming webinars, Q&A sessions, or consultation offers.
4. Product pillar pages: Pillar pages are un-gated pages of long-form content that broadly cover all aspects of a particular topic. Pillar pages are effective for implementing product-specific SEO strategies, and they offer natural opportunities to link to spec sheets, information packets, and other resources about the products your company manufactures. You can offer the content on the page as a downloadable PDF to convert page visitors into leads and gather valuable information about them for the marketing and sales process. Learn more about creating a pillar page strategy here.
5. Vertical-specific content: Creating e-books, checklists, infographics, or presentations based on vertical-specific topics will strengthen your SEO strategies around the verticals your manufacturing company services and help you segment your leads internally. From a customer perspective, seeing content that is more closely related to the issues they are trying to solve or the products they are looking for will help demonstrate your expertise and understanding of their industry-specific needs.


Convert Leads Further into the Buying Process
6. Pricing calculators: Pricing calculators are great ways for manufacturing marketing teams to add user-friendly functionality to prospects' buying processes. Transparent pricing information makes prospects' buying processes easier and shows them how working with your manufacturing company can them save money.
7. Application assessments: Do you have a set of questions your sales reps or customer service team use to evaluate whether your product is a good fit for a customer? Creating an assessment out of these questions and sharing it on your website is a great way to gather information about your leads and help them self-assess the application of your product for their needs. This will help you create a more thoughtful lead qualifying system so that you only hand viable leads off to your sales team.
8. Case studies: It's important to show the impact you've had on your customers, not just talk about it. Use case studies to tell the stories of your customers' problems and goals, your solutions, and the results you were able to bring about. Credibility is important, especially for manufacturing companies. Back up your quality standards, customer service claims, and other value propositions using descriptive case studies that include testimonials from your customers. This will help your prospects envision what it would be like to work with your company.
9. Safety guidelines: Are your ideal prospects concerned with safety? Providing helpful safety guidelines for using, transporting, and storing your products is a great way to provide value to your prospects and existing customers. This may be a resource your company already has that can simply be added to your website for visitors to download. Showing you are invested in safety as a core value can help differentiate your brand from your manufacturing company's competitors.
10. Live chat: Live chat features like Drift's Bots or HubSpot's Live Chat help sales and customer service teams communicate directly with website visitors, and they integrate with your existing CRM to log new contacts and chat transcriptions. This will help you communicate with visitors that you may currently be overlooking and gather new leads in the process.
11. Lookbooks and spec sheets: Lookbooks and spec sheets give your prospects and customers an overview of the products you make with images and technical specs. Show the breadth of your product range and applications or nitty-gritty product specs to help prospects and customers alike find the product they need. This is a great opportunity to gather leads for your manufacturing company and track what products your contacts are looking at specifically so you can provide your sales and customer service reps with information to better communicate with them.
12. Product comparisons: Is your sales team frequently answering questions about your products versus similar products from other manufacturing companies? Offer downloadable product comparisons that the sales team can use as well. By providing side-by-side comparisons, your manufacturing company will demonstrate value and build confidence with customers. Bonus: This will keep prospects on your website longer because they won't have to go to your competitors' websites to see how their products compare.
13. Video marketing: Use videos to tell your company's story, show the value you provide as a manufacturing partner, and demonstrate how products work. A key part of effective video marketing as part of your manufacturing company's lead generation strategy is including calls-to-action (CTAs) in your videos, both in the content of the video and as interactive functions on the video itself. Add CTAs for more product information requests, contact forms, or consultation scheduling.


Putting Your Lead Generation Content to Work
For lead generation, it is important to remember what action you want your leads to take after interacting with your content. Use action-based wording to encourage contacts to learn more about your company and the products you manufacture.
Because you are using these content pieces to gather contact information, use that information to follow up with these new contacts, address questions they might have after engaging with your content, and nudge them down your sales funnel. These content pieces can also be great materials for your sales team to integrate into their process.
Use your Buyer's Journey to plan out these lead nurturing opportunities. What is the next piece of content this potential customer would like to see? How can you continue educating and providing value to these contacts?
Lastly, you don't have to wait for prospects to find these resources on their own. Promote your lead generating content through social media, email campaigns, relevant blogs and webpages, and ads.
Remember, it's important to make sure you keep user experience your main priority as you adapt this list to your manufacturing company's demand generation strategy. After all, you are asking for their valuable contact information in exchange for your content. Although your primary goal is to bring in more leads, providing content that will be helpful and relevant to your prospects will ultimately result in your content generating more revenue.

About the author
Molly Rigatti was formerly an Inbound Marketing Strategist in Charlotte, NC. With the help of her mini Aussie, Remington, she is dedicated to helping businesses reach their goals through inbound marketing and sales enablement campaigns. She's helped businesses in many different industries around the country and enjoys the challenge of staying up-to-date on all things HubSpot. Read more articles by Molly Rigatti.
Subscribe to get our new blogs delivered right to your inbox
Other insights you might like