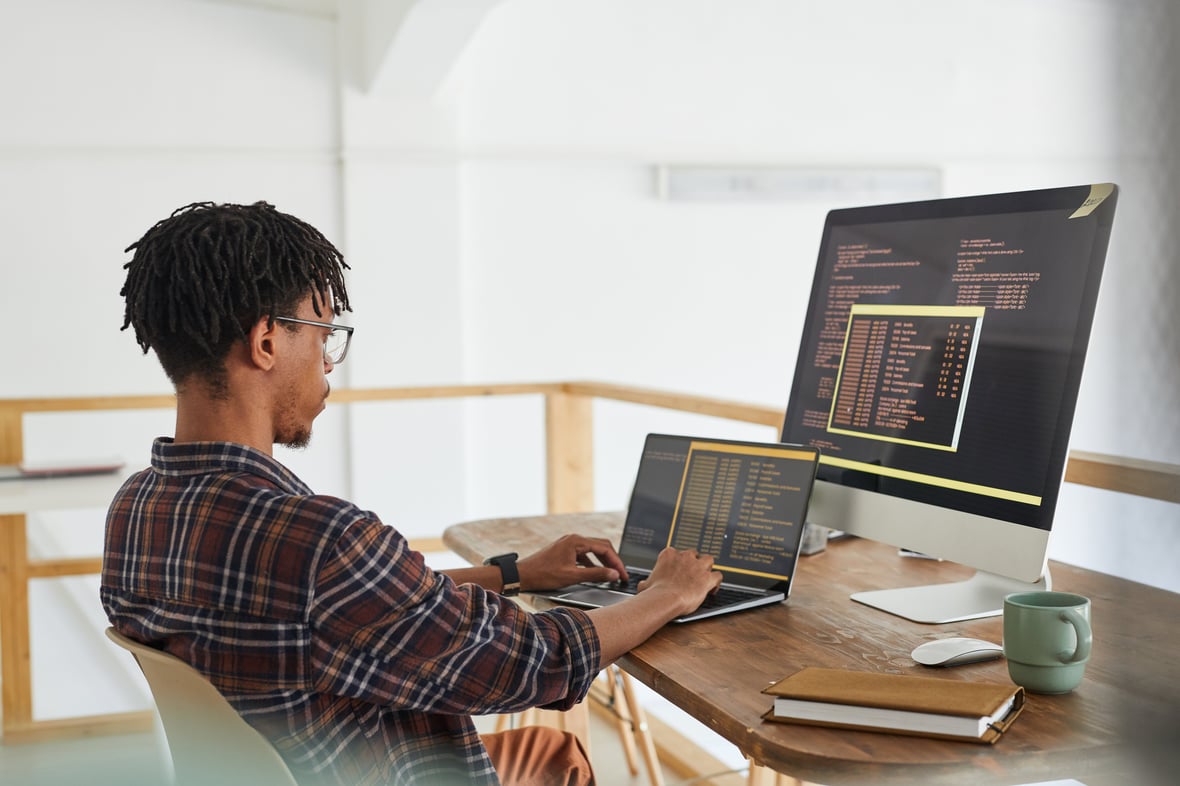 By Alen Čapelja
Email marketing is the most tried-and-true channel used by e-commerce marketers to retain customers, develop relationships, and deliver personalized content for audiences in each stage of the customer journey. But its effectiveness has also contributed to an oversaturated channel used by the majority of e-commerce businesses.
In the last several years, SMS marketing has become an intriguing channel used to enhance the efforts of email marketing to provide brands with the opportunity to create unique customer experiences. The purpose of an SMS marketing channel is to level up the customer average order value (AOV), add to ROI, and increase audience count and customer engagement and retention.
To understand how to develop strategies that combine the two channels, let's first go over the individual utility of each channel.
How Is Email Marketing Used?
Email is a media-rich medium that allows the marker to communicate with the customer through written content, images, and design. Email allows for more broad messaging—from promotional content to brand storytelling—that is grounded in the customer's stage of the customer experience.
Brands most often use email marketing for:
Newsletter emails

to share information about new efforts at the company.

Lead nurturing emails

that encourage subscribers to convert throughout the sales funnel.

Promotional emails

that feature new products or sales.

Milestone emails

during a customer's birthday or anniversary of their first purchase with your company to remind them of their value to you.

Survey emails

that prompt customers with incentives to provide useful information and feedback.
Besides the content opportunities, email is an easier channel for people to opt into. Phone numbers are considered to be of more personal value compared to an email address. By gaining the trust of your subscribers over time, email marketing can also help encourage SMS messaging sign-up.
How Is SMS Marketing Used?
Of the 97 percent of Americans who own a cell phone or smartphone, 95 percent of people read their text messages, which is an 8 times higher click-through rate than email on average.
This is a great way to connect quickly with customers, with "quickly" being the key word here. Unlike email marketing, you're limited in terms of character count and design, so this messaging needs to be succinct. It should be used as an extension of email marketing rather than a standalone strategy.
Generally, SMS marketing is used for transactional or promotional messaging:
1. Transactional SMS Messaging
This type of messaging contains important customer updates, such as order confirmations and shipping information. This keeps customers informed while building trust in your brand.
According to research from G2 as reported by the Klaviyo team, the top two text message types customers like to receive most are shipping updates (75 percent) and delivery confirmations (65 percent).
2. Promotional SMS Messaging
The primary objective of promotional SMS messages is to target audiences to increase sales, promote a product, offer a special sale, or build brand awareness.
These messages should be:
Conversational

About one main topic

Timely and topical

Clear about the action to take

Informative and value-driven
These messages are often event-triggered based on the actions your customers have taken on your website. For example, browse abandonment (also known as window shopping) is a common occurrence that could be mediated by connecting with the customer through an SMS message that promotes one or several of the products on the page they viewed.
Ready to learn how our e-comm marketers can help you? Get in touch!
How Can the Strategies Be Used in Tandem?
Because email marketing is a commonly used strategy across the e-commerce industry, you need the extension of SMS messaging to fill in the gaps email can't, and vice versa:
Through copy and design,

email provides the context

, multiple product offerings, and a visual user experience.

And with SMS messaging, you can

generate quick responses

that are easy to digest, skip straight to the point, and offer updates on order information as soon as it's ready.
Once you implement a contact collection strategy, consider the following email and SMS strategies that work in tandem:
1. Personalized Messaging
Personalization is a necessary component in your messaging strategy. When it comes to receiving email and SMS messaging, customers find messages that aren't relevant to them very off-putting.
So, what does personalized messaging really mean? It's more than just referring to customers by their first name. It's about utilizing the data you have to craft content toward:
Discounts personalized based on a consumer's past purchases.

Offers related to their interests.

Content about products that they've expressed interest in.
Personalized messaging harnesses data you've collected on the buyer. You can even use information collected from SMS to influence email messaging and vice versa.
2. Timing the Channels
When you're communicating with your customers in two different channels, timing is everything. And there is such a thing as contacting them too frequently. By being strategic with the timing of your SMS messages and emails, you can encourage rather than push.
Let's look at an example of cart abandonment:
The customer loads up their cart on your website but decides to leave the page.

Thirty minutes after abandonment, you send an automated SMS message encouraging them to finish their purchase.

A few days later, if they haven't taken action, you follow up with an email that promotes the products

or

similar products (in case they decided the items in the cart aren't for them).
With the SMS message, you want to be direct and to the point. With the email, you should intrigue them with compelling copy and design.
3. Segment Your Audience
In e-commerce marketing, segmentation is a powerful, necessary, and ongoing process that allows you to market the right messaging toward the right audience.
Measuring your SMS and email campaigns, you can segment your audience based on those who are more receptive to either channel. For instance, for promotional messages, measure the difference in click-through rates between the two channels. If anything, no longer sending SMS messages to those who don't click will save you from spending on ignored messages.
4. Promote SMS Sign-Up Through Emails
For the majority of businesses with a list of contacts they market to, their email contact list is larger compared to their SMS contact list. There's an opportunity to cross-promote your SMS through email.
In our experience, we have found that cross-promotion is particularly effective:
During a holiday sale

because customers are buying more and expect to be updated on the status of their orders.

When it's paired with an incentive;

in other words, a discount code or free gift can help increase SMS opt-in rates.
Every time you prompt them to sign up, remember to also make clear the ongoing value they'll receive by taking the action.
Work in Tandem with SmartBug Media
You've made it this far into the article, so you're most likely sold on the benefits of using email and SMS marketing together, but there's more to it than understanding the principles behind the strategies.
By working with SmartBug Media's team of e-commerce strategists, writers, and designers, you're teaming up with experts who can help drive list growth, create compelling content and design that converts, and contribute to a sizable portion of your yearly revenue.

About the author
Alen Čapelja is SmartBug's E-commerce Service Design Manager. He specializes in next-level problem solving and pushing the limits within the creative and client services departments. Alen employs a user-first approach that he's refined after more than a decade of e-commerce work. Being part of executing more than a million emails in various ESPs has given Alen a broad understanding of e-commerce marketing and technology capabilities. Read more articles by Alen Čapelja.
Subscribe to get our new blogs delivered right to your inbox
Other insights you might like