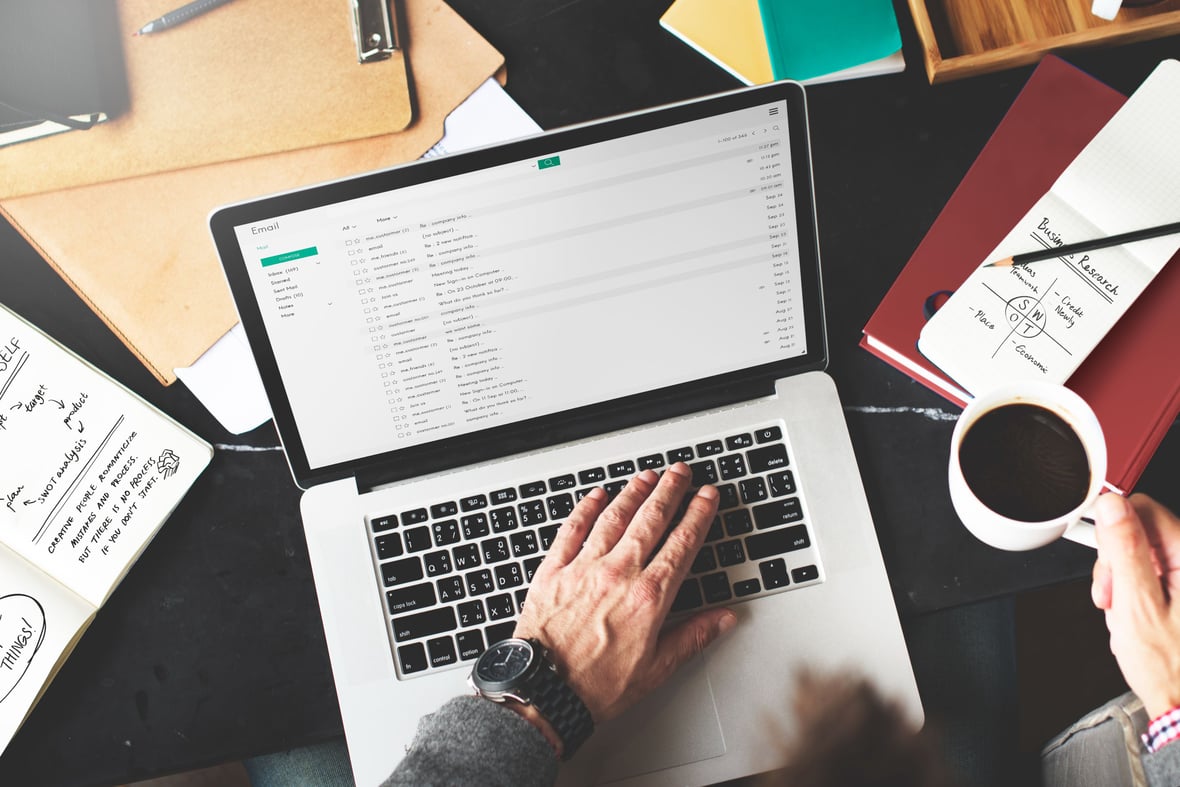 How to Build a Strategy to Collect Contact Information for Email and SMS Campaigns
February 23, 2022
---
Email and SMS campaigns are crucial components of your retention marketing strategy. Both make use of catchy messaging and engaging imagery to quickly capture the attention of your subscribers, delighting and redirecting them towards product or useful piece of content. Plus, both are very personal channels, which means your brand engages with the audience in a fun and conversational way.
But let's take a step back. Who are those emails and SMS messages going to? How are you collecting their information?
Before you start sending emails and text messages, discover the five best ways to gather contact information in this article.


Why Is Collecting Contact Information Important?
Think about all the traffic coming to a website through advertising and organic search. Of that number, the industry average is a 2-3 percent conversion rate. So, out of 100 visitors to your website, only two or three people become buyers.
Although the majority of visitors bounce, most marketers don't see the opportunity to collect the contact information of the 97 percent of people who bounce.
If you can collect even 8-15 percent of your traffic with a form or pop-up, you could be quadrupling the number of emails or phone numbers in your database compared to those who do not use a subscriber collection strategy. You have that many more opportunities to send the right messaging to build the company brand and convert the visitors into buyers.
Let's watch this play out in an example:
Imagine you're a company that has 300,000 visits to your website every month.
With a subscriber collection strategy, you might have an extra 3 percent increase in the number of contacts created, giving you an extra 9,000 contacts per month.
Of that number, let's say you get a 10 percent conversion rate (conversion rates are higher via email or SMS compared to collection through website).
If you have an $200 average cart rate, and 900 extra buyers converting, you're seeing an extra $180,000 per month.
That's a significant increase in monthly revenue, and it's coming from a set of strategies that aren't difficult to implement.
Ready to learn how our e-comm marketers can help you? Get in touch!
Five Strategies for Collecting Contact Information
Receiving consent from a consumer to use their contact information for marketing purposes is required for both email and SMS campaigns. With SMS, users need to actually check a box to provide consent. With email marketing, there's a bit more wiggle room. You can even use an advanced option, such as a tool called Get Emails, which allows you to gather information from their IP address, and you can legally send a marketing message to them.
Data protection policies vary by country, and some of the policies can have caveats, but it's important for consumer privacy and your brand that you acquire contact information legally and ethically.
With that said, let's jump into the five strategies for collecting contact information:
1. Pop-Ups on a Website
Of the five strategies, this is the most common. In our experience, email drives more revenue compared to SMS, so it's important that the pop-up asks for the email address first. Once they enter their email address, you can ask for their phone number or give them an extra incentive to provide that information.
2. During Checkout
The checkout is the second most effective channel for acquiring contact information. As customers are going through the checkout process, you need to include a box with specific terms that outline compliance and consent to be marketed to.
3. Email Campaigns or Automations
As companies grow, the majority of them are also growing an email list. This list tends to be much larger than an SMS list. However, because SMS messages have a 95 percent open rate, this is an important list to grow.
You can do this through campaigns that are specific to holidays, for example. By prompting potential customers to sign up for SMS to get early alerts for holiday deals, you're giving them the incentive to have access to deals before anyone else.
If you have an established email list, you can launch a series of campaigns to all existing subscribers that are not on SMS to incentivize them to sign up for your SMS list. This is the best place to start if your company is new to SMS marketing.
You can also encourage sign-ups through email automation. Usually, this is for a new customer flow or a repeat customer flow. In these email sequences, you can encourage people to sign up for SMS to get additional notifications concerning their order, to gain access to an additional coupon, or to receive a more VIP experience.
4. Landing Pages
If you have a social media promotion or another marketing channel, and you want to drive customers to a page so that they sign up for SMS or unlock an offer, a landing page is a great way to grow a list and build a company brand.
5. Forms Embedded on the Website
On a product page, you can embed an SMS form that provides the customer with an incentive in exchange for their phone number.
Ready to learn how our e-comm marketers can help you? Get in touch!
Build an Inbound Marketing Campaign That Works
Once you have your list of contact information, you're ready to start sending emails and SMS messages to delight, direct, and convert your leads into customers.
But these campaigns are only one part of the bigger picture—check out our guide, Build an Inbound Marketing Campaign That Works, to learn about the many channels that contribute to your overall marketing success.

About the author
Ryan O'Connor was formerly SmartBug's Director of E-commerce Growth, product manager, and sales director. He enjoys helping readers learn how to solve big business challenges through consumer psychology within the constantly evolving e-commerce landscape. Over the past 10 years, Ryan has helped 1000s of DTC brands navigate challenges to grow fast through intelligent marketing. He's not afraid to get his hands dirty, having launched his own e-commerce stores from the ground up. Read more articles by Ryan O'Connor.
Subscribe to get our new blogs delivered right to your inbox
Other insights you might like