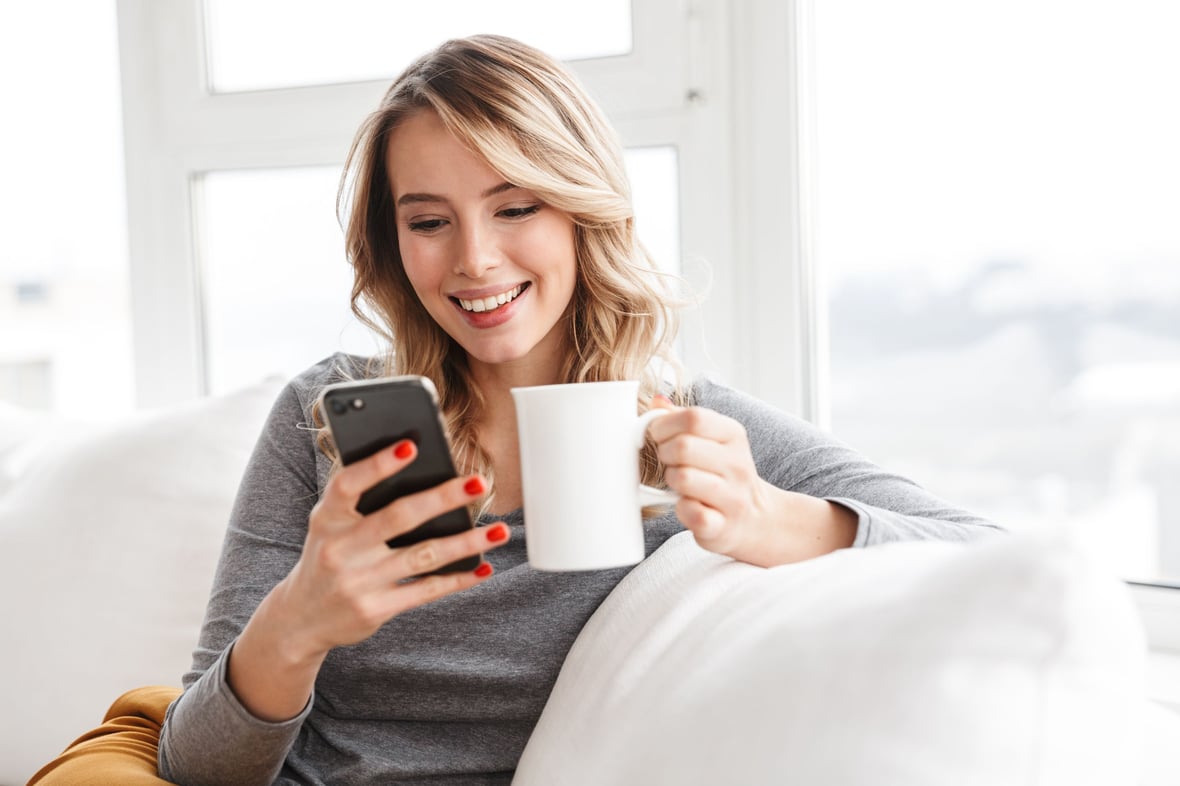 Why Do I Need an SMS Strategy as Part of My Retention Marketing?
April 27, 2022
---
These days, we use our phones for nearly everything. From communicating to banking to shopping, our phones are a lifeline to countless activities that can be conducted from just about anywhere.
Once underutilized, SMS marketing is becoming a valuable component for businesses to communicate with consumers. In fact, in recent years, some marketers have embarked on mobile-first marketing campaigns to meet consumers everywhere they are.
So why is this strategy gaining popularity? Not only can text messages reach on-the-go consumers, but it's also a highly personal, direct form of communication. Plus, they provide a solution for consumers' need to be updated quickly and frequently. Just think about the last time you ordered an Uber and received updates on the status of your driver or received that much-needed reminder about your next doctor's appointment.
Ultimately, you want an SMS strategy that works in tandem with your other marketing efforts, so here's what SMS marketing can offer that other channels can't.


7 Benefits of an SMS Strategy
Before we jump into the benefits of an SMS strategy, let's address a few of the hesitations some businesses have when considering SMS:
It isn't true that this strategy requires heavy investment in apps or that the approach lacks enough evidence to prove ROI.
It isn't true that sending text messages to consumers is intrusive; in fact, it is required by law that businesses receive consent from the consumer before they can send text messages. Plus, certain customer segments prefer SMS over email and enjoy that communication experience with brands.
If you're concerned about investment, there are multiple SMS platforms with payment plans that align with your business goals. However, there are strategies in which you're sending only to contacts that have been segmented based on the likelihood that they will convert to buyers.
To the second point, you're cutting out a huge chunk of your audience if you aren't contacting them through text messaging. We'll get into that a bit more in a section of the benefits.
Ready to learn how our e-comm marketers can help you? Get in touch!
1. SMS is not a saturated channel.
SMS is one of the most ideal channels for e-commerce because all other channels, such as social media, advertising on social media, and advertising on Google Shopping, are over-saturated and highly competitive. With this competition, users have to pay a lot more money to get any attention.
Even using a channel such as email, which has an open rate of 25 percent for B2C, the open rates tend to be really low compared to text messages, which have an open and response rate of 95 percent. With an SMS strategy, you're almost guaranteed to get in front of your audience.
2. It's a highly personal mode of communication.
SMS is an excellent strategy for direct-to-consumer marketing. It's one of the few channels where you can have a two-way interaction easily. Although email has similarities, the interaction rate and response rate for SMS far exceeds that of email.
As a growing brand with a solid customer support system, text is a great way to get interaction and purchases because open rate, engagement rate, and response rate are higher than any other channel.
3. It has the fastest engagement rate.
If used intelligently, this is the channel with the fastest engagement. Compared to other channels, such as social media where attention is stolen as soon as the user scrolls, SMS is incredibly simple. Most people aren't getting that many text messages, so when the message is engaging and the CTA is clear, the consumer will want to engage with the message.
The caveat here is that it can be difficult to create a list of SMS contacts without the right contact collection strategy.
4. It's the number one channel for VIP customers.
VIP customers and repeat buyers want to be the first to know about anything important going on with your brand. They're also the most likely to sign up for your SMS list because it's the fastest way for them to find out about early promotions, deals, and product releases.
5. Audiences want interactions to take place on their phones.
Text messages are useful for businesses with all different age groups. Even businesses with a primary audience from the baby boomer generation have a subset that prefers interaction through text messaging.
As you get younger and younger, there's a larger percentage of audiences that want to engage with text messages and are more willing to interact through that channel. As brands grow and think about the future, it's very important that they build engagement and trust with these younger generations through a text messaging strategy.
6. It's a great way to build trust.
Not many businesses consider how SMS can contribute to building trust between the audience and brand. If consumers haven't come across your brand before and they're able to interact via text messaging, it shows that the brand is progressive and serious about communicating with their audience.
7. It can increase traffic to your website.
On the logistical side of things, an SMS strategy can help increase traffic to your website's product pages, prevent shopping cart abandonment, welcome new customers through an automated series of messages, and automate customer interactions with chat bots.
You're also much more likely to receive feedback through reviews if you request the information via text message.
Start Your SMS Strategy with a Team of E-Commerce Experts
Now that you know all about the many benefits that come with an SMS strategy, you're probably wondering how to build your SMS campaign. Although many SMS platforms make it very easy to get started from the ground up, not as many have a team of e-commerce strategists, writers, and designers. The team at SmartBug Media® leverages email and SMS to drive revenue at minimal added cost.
If you want to know more about what makes your customers tick, get in touch with one of our e-comm marketers!

About the author
Ryan O'Connor was formerly SmartBug's Director of E-commerce Growth, product manager, and sales director. He enjoys helping readers learn how to solve big business challenges through consumer psychology within the constantly evolving e-commerce landscape. Over the past 10 years, Ryan has helped 1000s of DTC brands navigate challenges to grow fast through intelligent marketing. He's not afraid to get his hands dirty, having launched his own e-commerce stores from the ground up. Read more articles by Ryan O'Connor.
Subscribe to get our new blogs delivered right to your inbox
Other insights you might like