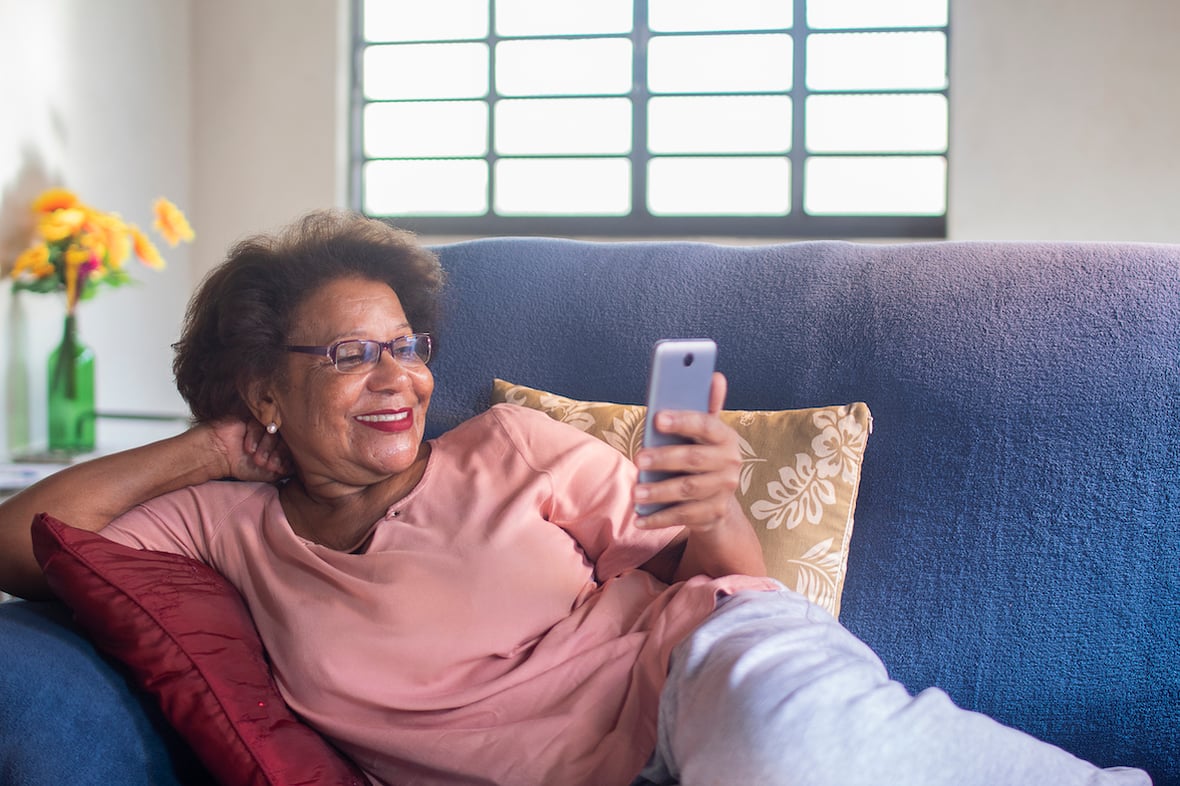 Senior Living Sales: The New Way to Sell in 2023 and Beyond
December 9, 2020
---
By Holly Koch
Even before the pandemic hit the senior living industry, 2020 was said to kick off a "decade of disruption." Senior living companies began preparing for the transition from servicing the Greatest Generation to welcoming in the baby boomers. Rapid technological changes are making it easier for seniors to lead independent lives at home, while looming concerns over who will buy their homes makes it more difficult to move. Real estate companies are teaming up with hospitals and medical groups to marry their offerings in previously unimaginable ways.
With an array of digital strategies at your fingertips, there is no reason why you can't position yourself for full occupancy. See our favorite digital marketing strategies for senior living in the Inbound Marketing Recipes for Senior Living Marketers:


7 Tips to Increase Senior Living Sales and Meet Occupancy Goals

1. Rally your sales department!
Brookdale Senior Living recently held a "virtual sales rally" with 1,800 staff members to strengthen their brand's message and prepare to improve occupancy. The sales rally, led by Senior VP of Sales Rick Wigginton, presented facts about how their centers managed the pandemic and touted local success stories.
Be sure to include both marketing and sales departments for better goal alignment. Hone in on your "10 percent message," which is focused, rewarding, repeatable, and actionable. Use engaging visual slides to sustain attention for the next minute and strive for a two-way dialogue with participants. Try live whiteboarding, asking participants to draw a visual story based on the presentation notes, and encouraging them to keep their cameras on for a more dynamic rally.


2. Hold webinars to nurture and educate leads.
Webinars are a safe, comfortable medium for families to explore a senior living community. This medium falls between a video (which is a one-way "talk at you" presentation) and a personal tour (which allows for Q&A and building rapport). Viewers are able to glean all the essential information they need from your presentation, but they can also ask specific questions and engage with your team in a more interactive format. Webinars can be used at every stage of the Buyer's Journey, from people just starting to consider a senior living community to those narrowing down the choice of a specific community.
3. Create authentic virtual tours beyond units and amenities.
Video can be a powerful tool, allowing you to control the message, direct the viewer's attention, and sustain engagement using music, pacing, and effects. Instead of taking audiences on a tour of the apartments, common areas, and director's office, bring your community to life with resident and employee spotlights. Conduct a Q&A with the care director, head nurse, and engagement director—but also let the people who live the daily reality of your brand tell the stories.
Use an app like OneDay to create personalized virtual tours and to help show that your residents are healthy and thriving. Instead of creating a one-size-fits-all video, tailor your offerings to specific care options, common questions, or resident cohorts to show how your community specializes in particular areas of need. Remember, your leads could be the dependent seniors themselves, their caretakers, or their adult children. Each message will be a little bit different.


4. Make ongoing sales enablement and training a priority.
Some of the sales issues you're experiencing are by no means exclusive to a world with COVID-19. For instance, one person called 50 senior living communities in the search for a new place for her stepfather before finding "someone who cared."
Are your teams consistently following up on requests for sales sheets, rates, or other materials? Are they well-trained to identify specific needs and have the right solutions? Does your sales team fully understand their prospects' pain points and how to best display empathy and compassion for their situations? Are your teams investing enough time per lead and conducting outreach? Addressing long-standing systemic issues and supporting your sales team with ongoing training materials will help address problems that interfere with closings.


5. Improve perception and reputation through video and social media.
Social media can be more than a parking lot for ads, reviews, and general community announcements. Innovators are using Facebook Live to connect with interactive virtual tours, facilitate staff interviews, and livestream community activities from Tai Chi classes to game nights. Think of how cruise ships have used video to get vacationers excited about their ships. Have the head chef review new menu items; ask your fitness trainer to show off some of the best exercises for seniors; show what activities are planned for an upcoming holiday or how you're decorating. No matter what you're posting, the end message is simple: "We care!"


6. Implement "Follow-Up Fridays" in the office.
Many senior living sales opportunities are missed by simply failing to follow up. Your prospective residents and their families need your help in making an emotional decision. Don't let the empty unit be at the center of your process. Your follow-up process should be centered around your future resident.
Fridays are the best day to follow up with your prospects. Calling on Fridays sets up the next week for success with fresh leads coming in on Monday, so you can go into the weekend feeling good, knowing you've carried out your week to the fullest.
Make this excellent habit a big deal by promoting "Follow-Up Fridays." Start the morning off with a video presentation for your reps (that they can use in their video prospecting as well) and reiterate the importance of establishing a personal connection.


7. Use call tracking for customer relationship management.
It's the human touch that helps families make the choice of a senior living community with comfort and ease. But how does one make that interpersonal connection across technology? One industry best practice is to install call tracking with a service provider like CallRail. By doing so, you'll be able to measure call volume and determine lead sources with greater efficiency.
Much like a hurricane help hotline, call tracking funnels calls from the central phone number to specific voicemail boxes, individual cell phones, and sales personnel to help staff keep up with particular leads. Callers are able to automatically connect with the same people they've been talking to without going through confusing menus or dialing extensions. New leads can be filtered to the most senior or available sales reps. Prospects can be tracked across platforms, including the website, social media, and mobile calls, making lead scoring easier and more effective.


Jumpstart Your Senior Livings Sales with a Webinar Program
With the right content at the right time, you can educate your potential residents and their families from the comfort and safety of their own home. That's why we created a webinar tool kit with everything you need to launch a webinar program from the ground up with confidence. Download our "Senior Living Webinar Tool Kit" today to get started.
This blog was originally written in 2020 and was updated in May 2023.

About the author
Holly Koch is a Director of Client Strategy at SmartBug Media. She is well-versed in implementing digital marketing strategies for many industries but is particularly passionate about the senior living industry. Outside of work, you'll find Holly traveling with her husband and friends, she is a Cedar Point Amusement Park season pass holder and enjoys hanging out with her cats while working from home. Read more articles by Holly Koch.
Subscribe to get our new blogs delivered right to your inbox
Other insights you might like