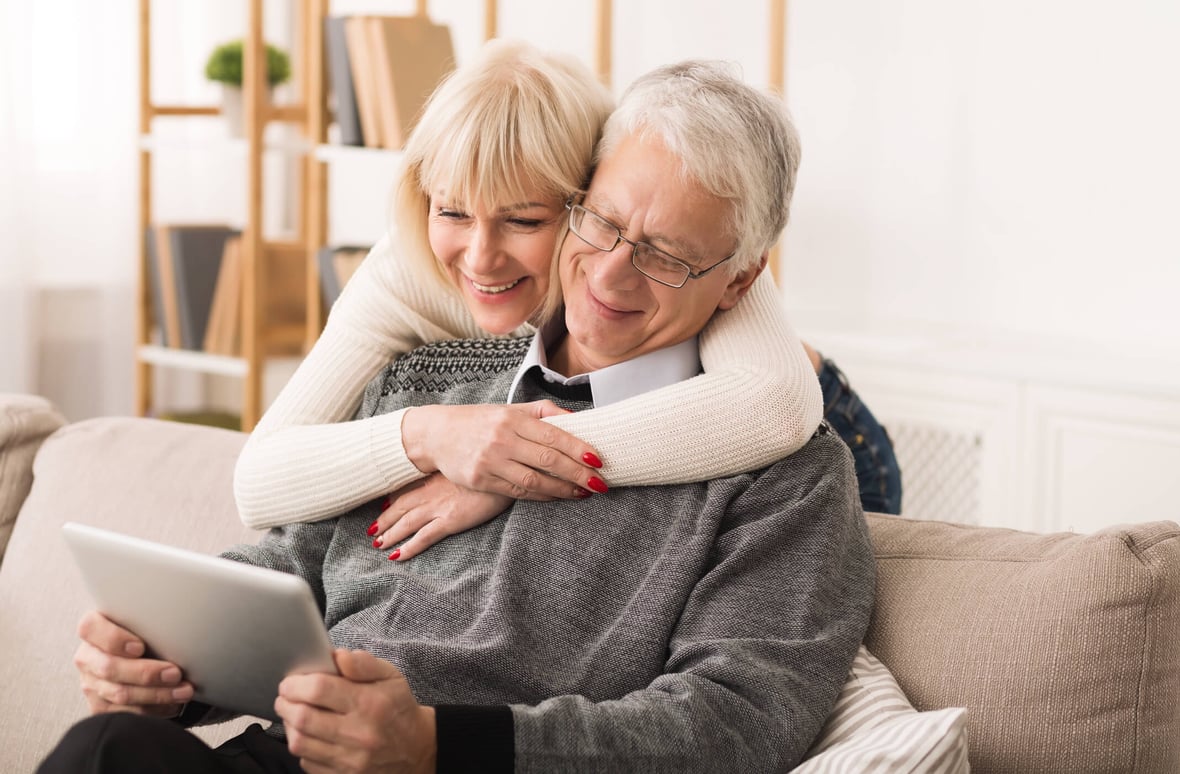 How Senior Living Teams Can Use Video to Reach Potential Residents
July 30, 2020
---
By Holly Koch
There is no denying the power of video in today's inbound marketing world. Sales teams are using it in email conversations with prospects, marketers are using it to inform the Buyer's Journey at all stages of the funnel, and web strategists are recommending it to round out digital resource centers. Why? Because people crave authenticity.
Senior living is one such B2C industry where building authentic and relational trust with the customer is paramount. You just can't get that kind of authenticity from a blog. Video finds a way to make the experience feel more real and personal.
Being able to provide a level of trust through a digital experience is a must—especially during the global pandemic we are living in, with the fear it has instilled in our senior demographic and their families. As SmartBug® Team Lead and senior living marketing extraordinaire Jessica Vionas-Singer says, "Customers in the senior living space need three things: safety, comfort, and trust. All of that is best conveyed through video."
How can senior living marketing teams demonstrate these three important qualities through video during a time when digital interaction is our safest way to communicate?


4 Types of Videos Senior Living Teams Can Start Using



1. Use Video to Offer Senior Living Community Tours
Especially when it comes to senior living, people want to know what they are getting into with community living. Whether a potential resident lives out of state, their relatives are doing research on their behalf, or it is simply not safe or feasible to visit in person, offering a video virtual tour can make a great first impression. Senior living teams could capture video of what the grounds and facilities look like, as well as areas like the dining room, residential rooms, and even recreational options.

2. Create Resident Testimonial Videos
This recommendation ties back to those three important factors for seniors: safety, trust, and comfort. When a senior is able to view a community through the lens of peers who are already living there, it makes the experience more personable and less transactional.


3. Interview Community Staff Members on Video
When families are researching communities for their loved ones, conversational interviews with community staff members can help them get to know and trust the people who will be caring for their family. Remember, making a decision like this is difficult. Featuring a friendly, caring, and experienced staff will put minds at ease and help them finalize a decision.

4. Host Virtual Video Events
Virtual events like monthly webinars or live video Q&As can be great opportunities to showcase your senior living community's knowledge of the field, as well as provide comfort about choosing your community. As a bonus, these live events can be recorded and saved as on-demand videos for reference on your website afterward.


Ways Senior Living Marketers Can Implement Videos Online
Now that you have some examples of the types of videos that can be created for a senior living community, it's time to look at how marketers and senior living teams can use video to reach consumers.


1. Add a Video Gallery to Your Website Resource Center
Resource centers on websites are a great way to gain traction in search, as well as boost keyword ranking and increase industry authority for your community. Make sure to add all videos to some kind of branded video gallery that either lives on or ties back to your website.


2. Spread Videos Throughout Your Website Pages
Optimizing your website's copy for inbound is always a great way to start improving organic search results, but adding videos (where applicable) to site pages is even better. Whether it is a picture that opens to a video or a well-placed video on a landing page, make sure to sprinkle video throughout your site.


3. Implement Videos in Lead Nurture Campaigns
For people who have submitted a form but are still not quite ready to make the commitment to a senior living community, video that's embedded or linked to lead nurture campaigns can help nurture consumers along. Make sure to add a healthy mix of animated, testimonial, and informational videos related to senior living to your email lead nurture campaigns.


4. Post Videos on Social Media
According to a recent HubSpot research report, four of the top six channels used to watch video are social channels. Make sure to regularly share your video content across your social platforms, alongside other image and text posts.


5. Cut Videos Down for Facebook and YouTube Advertising
When it comes to advertising on Facebook, ads tend to do better when they are shorter because trends show that people tune out quickly. Think of ways you can cut down your existing video content to 15- to 30-second snippets that would provide value and be better optimized for Facebook and YouTube advertising. Don't forget to test out portrait versus landscape mode for these videos. There are some instances (like Instagram) where portrait mode performs better.
Now that you've started thinking about how your senior living teams can effectively use video to reach potential residents and their families, it's time to start reimagining your senior living content marketing strategy.

About the author
Holly Koch is a Director of Client Strategy at SmartBug Media. She is well-versed in implementing digital marketing strategies for many industries but is particularly passionate about the senior living industry. Outside of work, you'll find Holly traveling with her husband and friends, she is a Cedar Point Amusement Park season pass holder and enjoys hanging out with her cats while working from home. Read more articles by Holly Koch.
Subscribe to get our new blogs delivered right to your inbox
Other insights you might like