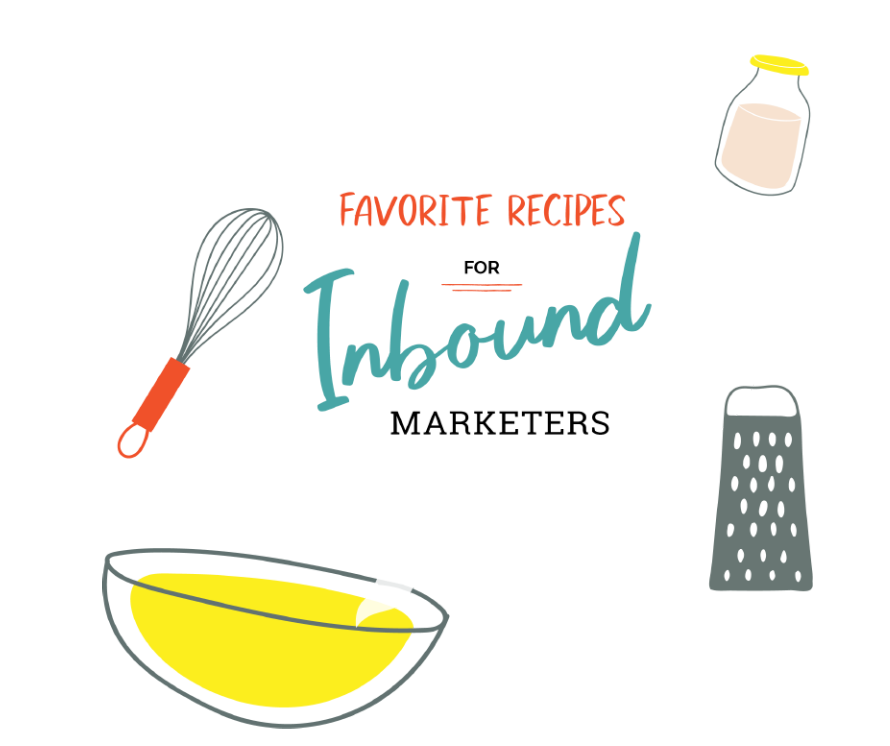 Our jobs aren't easy—inbound marketing that comes out of a box just doesn't cut it.
In our world, results mean leads and sales and groundbreaking content that requires layers and flavor combinations, along with expertise and time. The same way you can't fake your way through a souffle, you can't fake your way to successful inbound content.
Inbound content combines creativity and expertise, and it's driven by data that gives us the information—or recipes—to develop strategy that helps you meet and exceed your goals.
Because your customers first reach out to you in each stage of their buying journey, we've created some inbound marketing recipes to help you attract, engage, and delight.
First, Get the Right Tools
Before you begin to build delectable content for your customers' journeys, you need to start with the right foundational tools.
Get a PDF version of the recipe book for you to read at your own time
Here are just a few recipes you'll find in the book:
Webinar-Worthy Pancakes
Persona-Loving Lasagna
Sales-Boosting Spring Rolls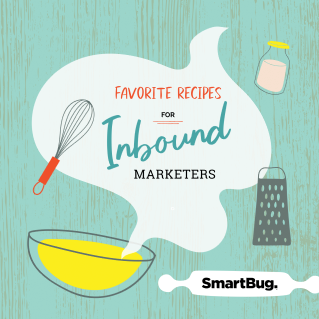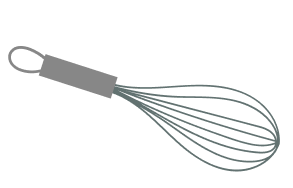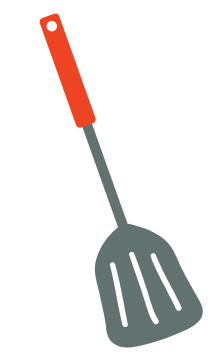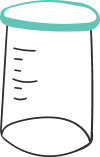 View Recipes...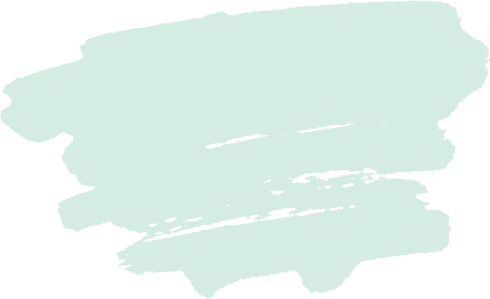 Start by Organizing Your CRM
Once you have the tools, it's time to get organized. SmartBug CEO Jen Spencer approaches a CRM the same way she does her kitchen:
"When your CRM is a mess and data is unorganized, or logged in many different places, running successful ABM and inbound campaigns can be very difficult to do. It's always easier to cook a meal in my kitchen, especially if I'm trying out a new recipe I've never done before, if my kitchen is very clean and everything is where it's supposed to be. The cleaner, the better. That being said, I encourage you not to over-complicate it. It's OK to have an MVP version [of your CRM], and build from there."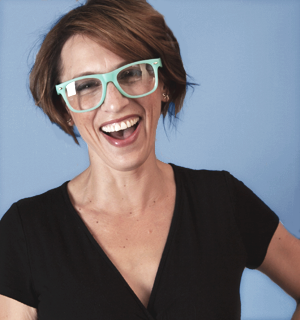 High-Grade Utensils
Think of the spatulas, spoons, and strainers as the collectors of all of the consumer research you need to create on-point buyer personas.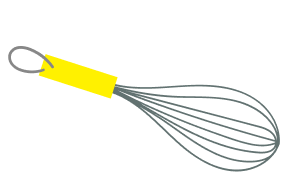 Accurate Measuring Cups
Make sure you have proper measuring cups so you can track performance and make a plan. Proper measuring is key to defining KPIs and creating sales goals.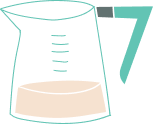 Chef-Quality Pots and Pans
None of the other tools matter without quality pans to create your irresistible dishes. In the inbound world, pots and pans are things like your systems configuration, website, and marketing automation tools. They ensure everything is created at the right temperature, at the right time.

Recipes for Attraction
In the attract stage, you're attracting customers into your marketing automation platform so you can nurture them to a sale. At this point, your customers have lots of questions, from "Where do I start?" to "How do I get the right information?"
This is where you warm them up by providing valuable information they need to get deeper into your sales funnel. Attract your customers with relevant—but easy to digest—basic information.
Because your customers are at the beginning of their engagement with you, here are some attractive beginner recipes.
Scroll down
↓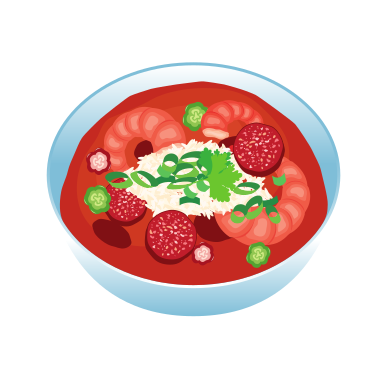 Top-Scoring Lead Gen
Gazpacho
Fresh and fragrant gazpacho can be deceptively difficult if you don't have the freshest ingredients. Although this cold soup doesn't require any actual heat, it needs high-quality veggies in the right quantity and presented at the right time. It may seem like you just mix it up and serve, but gazpacho, like your marketing lead generation plan, needs to be tailored to meet different tastes.
Set yourself up for an easy win with your guests (and your leads) by always using the best components (and the best strategy) when creating a delish international dish (and content). When you're working with the best ingredients, gazpacho is simple.
Ingredients
A selection of fresh, relevant content mapped to your personas
Premium content: Including e-books and white papers, picked in their prime season (Note: Make sure you choose premium content that goes well with recipes meant to attract prospects—think pros and cons, dos and don'ts, and FAQ)
Connection using the right social media channels
Satisfying calls to action (CTAs)
Automation and email strategy that pulls everything together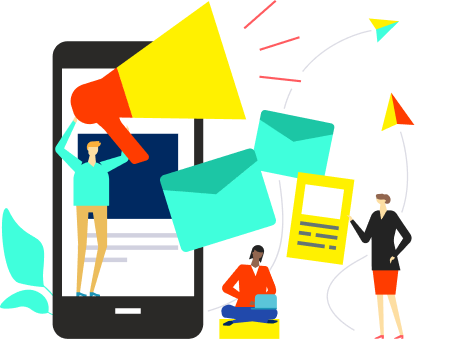 Instructions
The best thing about gazpacho is that it's fresh. There's no fire involved, so every ingredient is front and center with nothing to bake or char to mask flavorings. You have to get the right combination and blend everything precisely to taste. Whether it's smooth and silky or unconventionally chunky, if you use the right ingredients for the right appetites, you can't go wrong.

Listen to your personas. Does your audience like things simple and frill-free? Create a lead generation plan that gives them short-but-sweet content they'll keep coming back for. Does your customer persona indicate that storytelling goes a long way? Give them storytelling content relevant to their stage in the buying journey, and make sure you share the stories on your social channels.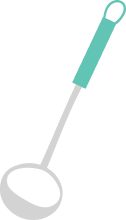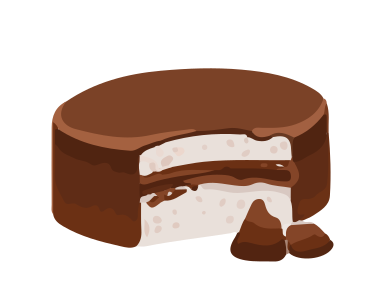 Verified Email Marketing
Moon Pies
Moon pies are delicious little sandwiches covered in chocolate with a gooey, sticky, yummy marshmallow middle. Your marketing emails can take the form of a scrumptious moon pie, anchored by a subject line and CTA sandwich.
If you approach your emails the way you would a moon pie, everyone will opt in.
Ingredients
Hyper-personalized emails: That doesn't just mean "Dear [Name]"—segment and then micro-segment your list, and use recipient email demographics for personalized content
Relevant topics: This includes content like "Frequently Asked Questions About Industry 4.0" and "What does SaaS mean?"
Tempting, delectable subject lines and clear, simple CTAs
Willingness to measure, taste, and adjust: Use your email metrics to inform your next move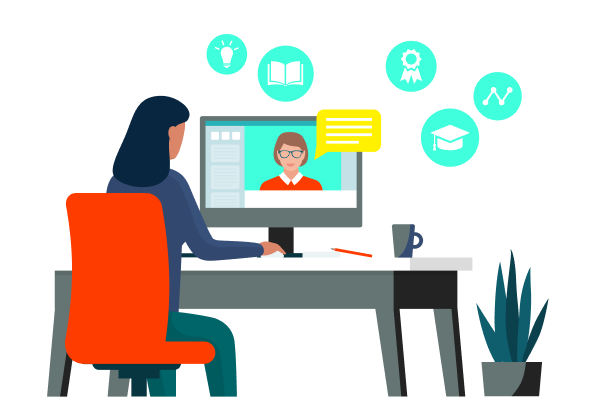 Instructions
The most crucial aspect of a moon pie is the cookie sandwich. Soft yet substantial, the cookies are like your subject lines and your CTAs, the most crucial part of your marketing emails.
If you don't have an irresistible subject line and CTA, your whole email marketing plan will fall apart and just be a bunch of hard-to-grasp goo. The perfect cookies will turn email into that sweet, delicious marshmallow center—but it can't stand on its own. It needs the subject line and CTA to make it stick.
The sweet and shiny layer of chocolate is like your entire campaign strategy, including your segmented list, personalization efforts, and optimization for mobile. Smooth and precise, making sure everything stays on course.
Sweet Tip
Avoid wasting quality ingredients and add some flavor to your automated emails. Use welcome and thank-you emails to keep your customers thinking about your delicious moon pies when they check their inboxes.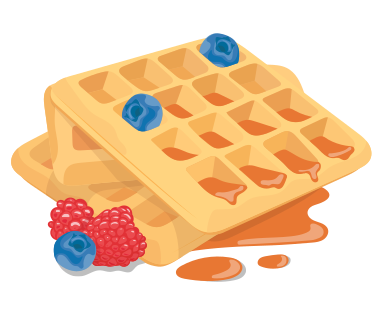 Winning Web Optimization
Waffles
Your website is kind of like a stack of plain waffles, with pages providing resources and explaining your services, who you are, how to connect, and more. Each waffle tells your audience something more about you and what you do—and how they can do business with you.
Make sure your website is as enticing and sticky as a plate of waffles with all the trimmings.
Ingredients
A strong SEO strategy with keywords like the delicious scent of maple syrup: Wake up your audience and let them know you're there—just don't overdo it
Mobile optimization: This doesn't just apply to design, but also to content
A content delivery network (CDN) to reduce latency and improve page speed: It's all about timing—nobody likes soggy waffles, and nobody likes waiting for a web page to load in this day and age
Web security dusted across the whole dish like a coating of powdered sugar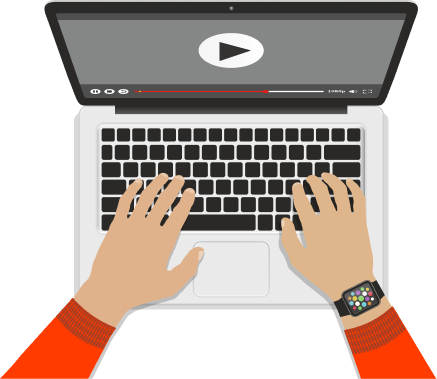 Instructions
Like a good web page, on its own a good waffle will get the job done: You can eat it and it will provide sustenance. But will you enjoy it and want to come back for more? Heck, no. Who wants naked waffles?
As with waffles, please don't leave your web pages naked. Add the right amount of syrup, but don't pour a forest of maple trees on your waffles. Much like too-large images that take a long time to load, too much syrup can be a real turnoff.
When there are so many good things you can add to waffles—and web pages—to optimize them for consumption, there's no reason to just do the bare minimum and hope that's enough. Remember to optimize for mobile. At the very least, make sure your headlines are sprinkled with relevant keywords used in mobile search.
Kick-up your SEO strategy, and make sure that every aspect of your site that includes words is optimized, including:
Page URL and title
Alt text and meta description
H1 headings
Body copy
Once your keyword game is on point, people can actually find you. Then you'll need to make sure your site is a quick and seamless experience, so use a CDN to improve page speed by using the smallest-sized images possible to improve page loading, and ensure your customers can do everything on mobile.
And please don't skimp on security. Sure, your website will still exist without tight web security, but HTTPS sites are favored over HTTP sites in search engines so lock down your web security.
Waffle Bar Tip
Make sure your optimization strategy includes avoiding duplicate copy on different pages—you don't want search engines to be confused by what is relevant and what isn't.
Recipes for Engaging
You've been to a few meals with your prospects, and now they know you a little better. They've made it clear that you've earned the right to engage.
This is where they want more specific information—they're not yet experts, but they're not beginners anymore, either. They're looking for relevant insights, useful content assets, and a nurturing hand to get them further along in their buying journey.
Now it's time to think deeper into your customers' needs and open their minds to different information.
Scroll down
↓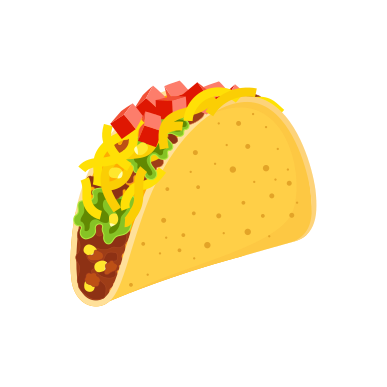 Whoa! CRO
Tacos
Mmmmmm, tacos ... amirite?
These tasty treats are a dinnertime staple, but it seems like everyone likes tacos a different way. You wouldn't get too many "yummies" if you served your guests beef tacos in a corn shell when they prefer bean tacos in a flour shell.
Similarly, you're not going to improve your conversion rate optimization (CRO) if you're not offering your customers exactly what they're looking for.
When it comes to serving tacos or improving website conversion rates, it's all about knowing what the people like, giving it to them, and making it easy to take that first bite.
Ingredients
Personas and current site data: For determining what needs to be changed to optimize your conversion rates
A conversion rate improvement goal and a plan to reach it
Testing methods: To see which strategies work
Analysis of the testing data and an adjustment to improve: There's nothing wrong with a few test batches to get to the perfect combination

Instructions
First, decide what variety of taco you're going to serve. You'll never be able to offer your customers something that's nuanced and created with them in mind if you don't ask what they want and create personas. Don't serve meat tacos to vegans—know your audience, and you'll know what they want to click.
Set your CRO goal. It doesn't have to be lofty. If you're starting from almost zero, literally any improvement is a big win. And remember, even a 1 percent improvement in conversions is a big victory. It's just not realistic to improve 80 percent out of the gate, so take your CRO efforts in increments.
Then make a plan on how to reach your goal, and make sure it includes A/B testing. Sometimes your customers' actions speak louder than their words. Testing will help you see what makes the decision to click easy.
Taco Tuesday Tip
Once you know what people need and crave, you can give them what they want, and keep them coming back for more.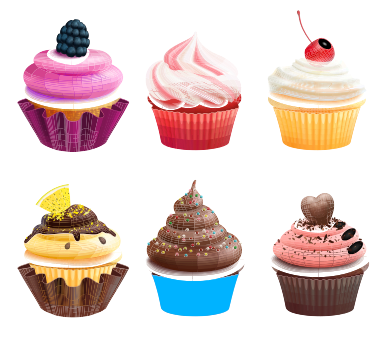 Click-Now CTA
Cupcakes
Who doesn't like cupcakes? (Spoiler: Everyone likes cupcakes!)
Although a CTA isn't going to satisfy your sweet tooth, it can help your customers toward a very tempting conversion path. Like a good cupcake, CTAs don't need to be complicated, but they do need a little decoration to get your audience's attention.
A basic cupcake recipe will get you delicious results, and basic CTA rules will get you delicious clicks.
Ingredients
Core keywords your customers understand
Simple language: Clearly tell leads what to do, such as "Eat this chocolate cupcake now!"
Your audience's current love language: Offering them buttercream icing when they only prefer sprinkles can make your customers think your cupcakes are just too much
Accessible CTAs: For instance, the phrase "read more" doesn't help a user understand what to do when a screen reader says it aloud, so try "click here to read more" instead
Instructions
There are as many different kinds of cupcakes as there are different kinds of customers. If you have strong data that shows your customers are crazy about carrot cake cupcakes, by all means, give them what they want and make sure there's plenty of cream cheese frosting to go with it.
But never let what you know get in the way of improving your CTAs.
If your customers have flocked to your shiny red CTA buttons for years, but recently you've seen clicks drop, then your CTA strategy may need to change. With both CTAs and cupcakes, there are trends. Last year your customers couldn't get enough of caramel cupcakes, but this year, it's not tempting them as much. Do some A/B testing and let it guide you to what types of CTAs you offer, to who, and when.
Think of your customers like a typical family with kids. The whole family has always been a big fan of vanilla cupcakes—every birthday cake has been vanilla for more than a decade. Then the teenage daughter suddenly hates vanilla, insisting on hazelnut chai, and she wants it naked, sans icing.
Always plan for changing attitudes and behaviors—even if it's just a segment of your larger audience—and continually test your CTAs to make sure you're not trying to tempt customers with outdated flavors.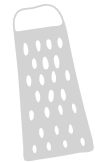 Baker's Tip
While buttercream icing or cream cheese frosting are both delicious, that's about all a cupcake needs to be awesome. Same with your CTAs. Be creative, but keep them as simple as possible. (Disclaimer: Sprinkles are always welcome.)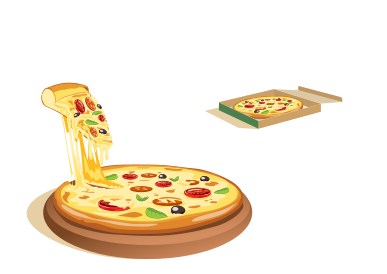 Inbound's Original Landing Page
Pizza
Ah, pizza. It's almost impossible to find a city or town in the U.S. that doesn't have at least one pizza place, and people from city to city will argue over who's pie is the best. We make pizza out of just about anything, from a humble piece of white bread to an English muffin.
But not all pizza is created equal—nor are all landing pages. For inbound marketing, landing pages need to:
Convert visitors into leads
Turn marketing qualified leads (MQL) into sales-qualified leads (SQLs)
Transform existing customers into brand advocates
Foodies won't bite frozen pizza, and inbound customers don't trust any old landing page. They need value and a clear buying path.
Ingredients
A pizza crust foundation: Start with a relevant offer your audience values that they can access through an internal link, CTAs, social posts, and more
A purpose to help the buyer through their journey: For instance, are they there to opt in, click through to fill out a form, or get thank-you message content?
Simple (but smart) forms
No diversions: Take out all other navigation
Clear messaging and useful design
Testimonials and share buttons
Mobile optimization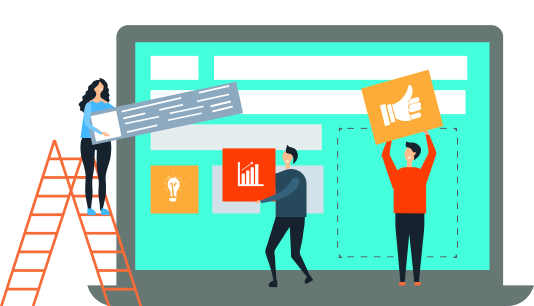 Instructions
Crust makes or breaks a pizza, and the same is true about content offers and your landing pages. You can create the most beautiful landing page in the history of landing pages, but if your content offer is blah, there's no topping that will make it perform. (Especially not pineapple, people!)
Start with relevant content your audience needs.
Next? The sauce. That's the copy weaving throughout your design, executing your content strategy with persona-loving language and comforting CTAs. This includes sign-up forms that are as simple as possible but also smart, recognizing if that customer has visited the landing page before.
Design is all of that delicious cheese pulling everything together, making lead-capture forms irresistible, using color palettes that are easy to digest, and making any toppings fit and flow. This includes sharing buttons and testimonials.
Delivery Driver Tip
Don't forget your thank-you page, optimizing for mobile, and testing to make sure everything works.
Recipes for Delight
Focusing on bringing in new customers is crucial, but so is keeping your currently delighted customers happy.
Customer acquisition is far more expensive than retention, so keep delighting your customers long after they reach out. It's time to truly understand your customers' tastes—no matter how many personas you have.
Scroll down
↓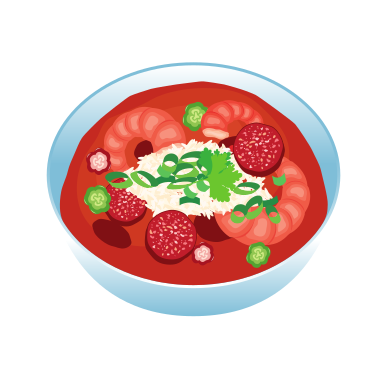 Keep-It-Spicy Customer Retention
Gumbo
Your customers dig you and are interested in what you do next. Don't blow it! This is the time to keep things spicy, so your converted customers don't get bored and look for something else to eat.
Get and keep customer loyalty by approaching the delight phase like a gumbo. You need patience and skill to serve up something that's both spicy and net, yet familiar and comforting.
Ingredients
A strong dark roux: A mixture of oil and flour that thickens and is the base for your gumbo—this is your content, and if your content isn't relevant and useful to your audiences, they won't stay delighted
Patience: To stick with the roux until it's ready
Exceptional service: Always and forever
A listening ear for your customers and a willingness to learn
Surprises for your customers: Such as discount promo codes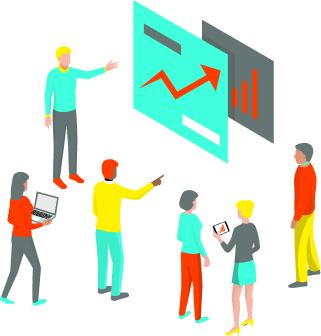 Instructions
You should always be prepping a new roux for your current customers. They deserve fresh batches of gumbo every time they interact with you, and that means actual, useful information—not selling.
Educate, don't sell. At this point in their journey, your customers trust you and will buy from you. Keep that trust going by always perfecting your content strategy.
Just as important is making your current customers feel special. Nothing makes a current customer feel worse than a new customer getting better service just because they're new. If you're using inbound content marketing, you're building relationships or you're not succeeding. Inbound without relationships is like trying to create gumbo from the roux without adding in any other ingredients.
Build up that roux—that customer relationship—with fresh vegetables and the best meats and sausages, and let it simmer until perfection and serve.
BAM! Tip
Keep things interesting and surprise your customers with little things like welcome gifts, membership rewards, and discount promotion codes.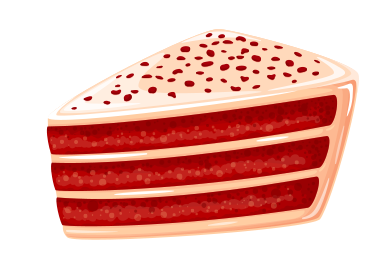 5-Star Review
Red Velvet Cake
Buyers live by customer reviews these days. Today's customers will pore over dozens of Amazon reviews about hair pins before making a $5 purchase. When it comes to B2B customers, the sale is a lot bigger, but surprisingly, getting reviews isn't that much more complicated.
It's not easy as pie, but with a few key tips, you can create a review acquisition strategy that's as smooth and sweet as red velvet cake.
Ingredients
Location, location, location: Where are your customers eating cake (or leaving reviews)? That's where you focus
Gather your cake ingredients: Build your review site profile using information that's crucial to your audience—their needs and pain points are your eggs, flour, and butter
An outreach plan: Find out who loved your cake and put together a contact strategy
A launch and share game plan: Get reviews and then share your success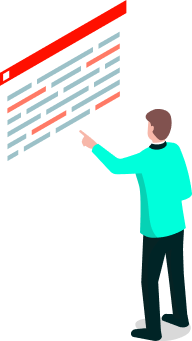 Instructions
Once you've determined where your customers like to eat their cake—or leave their reviews—it's time to create your profile. If you already have a profile, then refine your presence, making sure you're using the right language for the right people. You don't want to serve a gluten-sensitive customer a cake full of wheat flour. You'd use oat flour instead.
In the same vein, make sure your profile provides customers with correct and current company information, and anything else they require to be comfortable leaving you a review.
As with serving cake, your customers need the right approach. Depending on what your personas tell you or how many customers you have, it can be one-on-one, one-on-everyone, or you can leave the outreach to a third-party review site.
Then, determine who should get the review requests. You can do things like talk to your sales reps to see who's the most pleased, or go by your net promoter score (NPS) and reach out from there. Once you've launched your review acquisition plan, monitor and adjust to the channels and customer groups that are giving the most valuable reviews.
Don't Forget
Share! Once you go through all of that trouble to get the reviews, share away once you get them. Testimonials go a long way.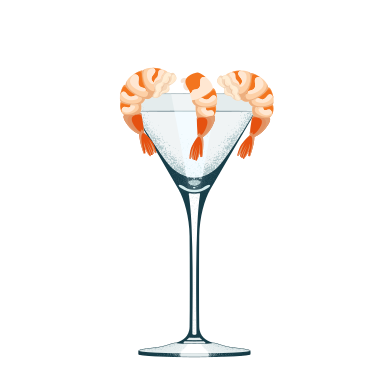 Classic Customer Loyalty
Shrimp Cocktail
In recent years, it feels like all the marketing rules have changed, or they've at least been shaken up. That's only partly true.
How we work and engage with each other may have changed, but the heart of B2B inbound marketing has stayed the same: We're still using relevant, high-quality content to generate leads that convert into sales. And best of all, we're still helping our customers succeed.
When it comes to sales, customer success has always been powerful. It's a classic, like shrimp cocktail. And like the classic appetizer, we can use a few powerful inbound ingredients to make the most of customer success stories.
Ingredients
Customer success as part of your culture: To the point where you talk about specific customer success stories to inspire in internal meetings
Deep knowledge of customers' journeys to connect with them at the right time
A ready ear: Listen to—and actually hear and respond to—your customers
Knowledge of current industry practices: So you know the word on the street
A review acquisition strategy: Feed your best reviews into your marketing efforts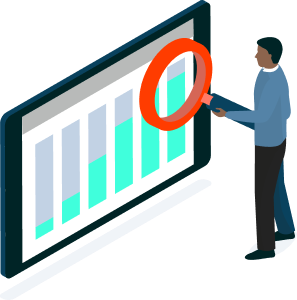 Instructions
Yes, things have changed. But classics like shrimp cocktail never go out of style, and neither does solid inbound marketing strategy.
The truth is, it's really easy to screw up both marketing strategy and shrimp cocktail. Inbound marketers know that if your personas aren't on point, your content will miss and fail like rubbery shrimp and cocktail sauce from a can.
If you haven't updated your personas recently (if you can't remember, it's been too long), do it now and dive deep. Help them succeed so you can succeed—actively listen and actually hear feedback. (Every time your service helps a customer improve their service, an inbound marketer's heart swells.)
Finally, the best thing you can do to increase customer success stories: Be super picky about your customers. Understand your target personas, and don't be afraid to recognize when a customer should go to someone else.
One Last Tip
Make sure you don't present your customers with your mom's shrimp cocktail. Stay current on best practices so you can better connect with your customers. Then get those reviews, and shout them from the mountaintops!