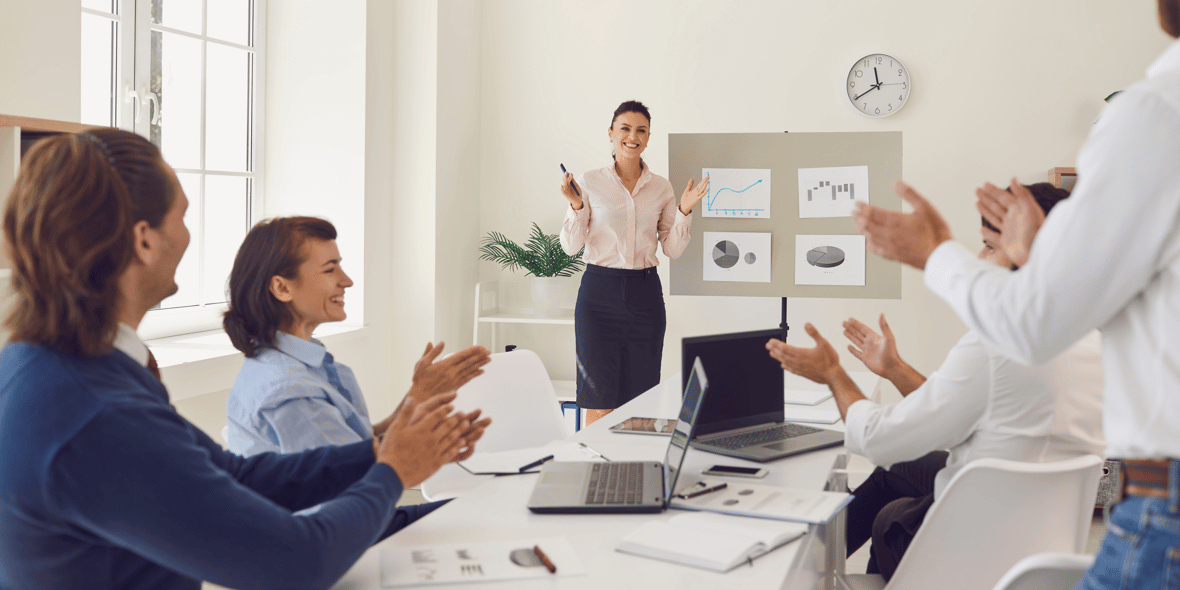 By Alen Čapelja
In the highly populated and competitive e-commerce industry, creating standout marketing strategies is paramount to the success of your business. On top of the major winter and summer online shopping seasons, it's necessary for e-commerce marketers to explore less obvious options and build campaigns around lesser-known holidays, events, and cultural traditions to generate extra sales.
What kind of lesser-known holidays might work for your brand? In this piece, we'll highlight the theme of each month and explore how timely planning will prepare you with the strategic and creative deliverables to make you stand out.
Create a Sales Calendar
In today's e-commerce space, it no longer makes sense to sell only around the larger holidays, such as Black Friday, Cyber Monday (BFCM), end-of-year holidays, and summer holidays. With so much competition, holidays and events throughout the year need to be targeted to grow your business.
Luckily, with enough creativity, multiple days each month can be cause for sell-ebration, such as National Pizza Day in February or International Coffee Day in October.
Once you've found the right holidays that make sense with your brand, you will create formal plans that include content and discount strategies and identify launch dates to create excitement and awareness of the holiday.
Remember, this isn't a sprint but a marathon. Planning and strategy can tie down the intention for a desired month and keep the brand interesting throughout the year.
With so many holidays and events to keep in mind, it's important to understand these exciting days in order to determine if they are relevant to your business.
Download your own copy of the exact 2023 calendar we use for our clients' marketing strategies here.
January: International Creativity Month
Every e-commerce company has a busy end of Q4, but that doesn't mean January is a time to hold back on sales. In fact, the start of Q1 is a great time to turn new holiday shoppers into loyal customers.
With the new year comes new opportunities. Focus on expanding your sales with new products in new channels, such as social platforms. Consider selling toward International Creativity Month, which is celebrated to inspire people to get out of their comfort zones and try something new in the New Year.
February: The Month of Love
Valentine's Day has a prominent position in February, which means campaigns need to start early enough to meet order fulfillment by the 14th. Remember, February is a month to celebrate love—romantic, platonic, and familial.
From Singles Awareness Day to Black History Month, brands have a number of opportunities to show customer appreciation through sales, personalized content, and even free or limited-time product gifts with purchases.
March: Optimism Month
On March 17, more than 80 million people worldwide who claim ancestral connection to Ireland (and many others who don't) will celebrate St. Patrick's Day. Even if your product doesn't relate directly to the holiday, you can create content that plays off certain themes, such as the color green, friendship, and luck.
March is Optimism Month and ushers in the spring season. Create optimistic, bright content that focuses on positivity and the rewards that come from it.
You should also start beginning the planning process for April Fools' Day to show off the uniqueness of your brand.
April: Stress Awareness Month
Although April starts with a day full of practical jokes and hoaxes, it's also Stress Awareness Month. Once you get the pranks out of your system (which can be a great way to make your customers laugh and build brand loyalty), create content that focuses on stress relief. This is highly applicable for wellness, health, and CBD brands.
Falling on April 9 this year, Easter is a great holiday to push further into the spring theme by offering a new product launch.
May: Creative Beginnings Month
As the spring season really takes off, May is the month of Creative Beginnings. Make your deliverables pop by pairing your brand's color palette with the blossoming colors of the season.
This is a great month to let your customers know what's new with your company. What stories can you tell? What projects do you want to share about? What solutions to customer problems are you excited to reveal?
June: Awareness Month
As summer quickly approaches, customers are ready to be out and about during the month of June, which makes it a great time for businesses selling clothes, shoes, vehicle parts, and sporting goods. Many weddings are planned during June, so accessories, jewelry, and health and beauty products should be promoted.
Known as Awareness Month, June brings awareness to several causes, including LGBTQ+ pride, men's health, gun violence, Alzheimer's, and immigrant heritage.
Ready to learn how our e-comm marketers can help you? Get in touch!
July: Month of Independence
With the summer in full swing, July is a great time to launch big summer sales events geared toward celebrating July 4 and the Month of Independence. Amazon Prime Day also takes place during the month of July. You can use this event as leverage to create competition against the e-commerce giant.
Although November might seem like it's far off, July is a good month to begin planning for marketing campaigns for BFCM and the holiday season.
August: A Month of Holidays
August is a month full of holidays, so while you continue to push summer-themed products and content, feel free to be playful with some other holidays you might not have considered selling to before.
With the holiday season coming up, August is a great month to start optimizing and planning sales and marketing campaigns, reaching out to loyal customers for reviews, and optimizing your online stores.
September: Self-Care Awareness Month
September is Self-Care Awareness Month. You don't have to be a brand that people automatically associate with self-care (e.g., bath bombs, weighted blankets, CBD products). If you spin the messaging right, any product can be turned into a self-care product.
Although Halloween isn't a major e-commerce sales event, start thinking about the kinds of fun content you want to produce and what products you might want to highlight for this holiday.
October: LGBTQ+ History Month
October is LGBTQ+ History Month and Breast Cancer Awareness Month. Although you'll promote a lot of products that are geared toward Halloween, brand messaging (not just pushing a product) that reflects on the importance of what this month brings awareness to is important to show your customers that you care.
Throughout the month, continue to prepare for the holiday season by encouraging new visitors to explore your catalog, promoting your business, products, and deals on social media and in your newsletters, and starting early VIP collections.
November: BFCM
November is one of the most lucrative months for e-commerce businesses because of BFCM. Because every other business is also planning for these big events, your creativity and strategy really need to be amplified this month.
Be sure to also optimize site speed and product images, and display reviews and testimonials for social proof.
December: Universal Human Rights Month
As you continue the sales throughout the month of December, remember that this is also a season of giving. As Universal Human Rights Month, this is a great opportunity to reflect on how your organization is treating others and promoting that to your customers.
As you move through December, it's time to start thinking about starting the cycle all over again, tweaking campaigns that might not have worked well and preparing for January special offers and retargeting campaigns.
Download the 2023 e-commerce marketing campaign calendar template here.
Leverage SmartBug's Campaign Calendar
If planning your marketing campaigns for the entire year seems like a lot, that's because it is. Luckily, you can work with a team of e-commerce experts at SmartBug Media who have experience creating and testing campaigns for many different clients in the e-commerce space.
Find out how we're able to retain customers for companies like yours by reading Repeat Customers: How to Get E-Commerce Customers to Swipe Right on Your Business.
Ready to learn how our e-comm marketers can help you? Get in touch!

About the author
Alen Čapelja is SmartBug's E-commerce Service Design Manager. He specializes in next-level problem solving and pushing the limits within the creative and client services departments. Alen employs a user-first approach that he's refined after more than a decade of e-commerce work. Being part of executing more than a million emails in various ESPs has given Alen a broad understanding of e-commerce marketing and technology capabilities. Read more articles by Alen Čapelja.
Subscribe to get our new blogs delivered right to your inbox
Other insights you might like