Repeat Customers: How to Get E-Commerce Customers to Swipe Right on Your Business
In today's fast-paced, competitive e-commerce world, customers have more choices now than ever. E-commerce businesses have stepped up their game to offer an exceptional experience at every turn: customer support across all channels including social media, fast and transparent shipping, memorable unboxing experiences, deals and gifts on first purchase, and many more.

With this sea of competition and endless options for buyers, are you keeping up with your competition to make sure your customer not only "swipes right" to make the first purchase, but buys again and again?

With every buyer, the goal should be to court them to become loyal customers, not just a "one-time date." Creating content that is engaging, helpful, and fun is like engaging in conversation on a date. Each time you engage with your customers on channels you own—like email, SMS, and your website—you get closer to that second or third date.

Although you should be practicing your fundamentals year-round, you should definitely ramp them up before and after big events to convert not only during the prime season but also afterward. Doing something special for big events is like planning a birthday date or Valentine's Day. The more thoughtful and engaging it is, the more memorable the date, which will keep customers itching to come back to see you again.

With that in mind, let's go over year-round strategies to not only retain your customer but also delight them.
Want to save a copy of the guide to read later or share with a coworker?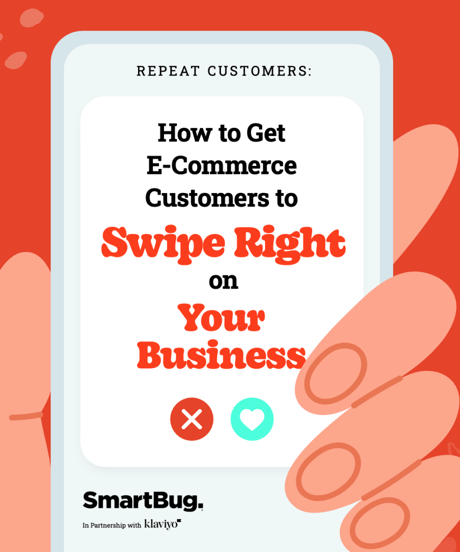 Want to save a copy of the guide to read later or share with a coworker?