Template
2023 Email & SMS Holiday Content Calendar Template
Remove the guesswork on what campaigns and when to send for 2023.
Get Your Copy Now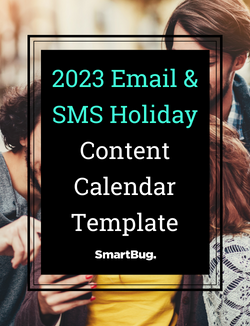 This full 2023 campaign calendar template includes all major holidays and cultural events throughout the year that brands can take advantage of.
Why use this template? E-commerce growth is dependent on a number of marketing strategies and channels, including but not limited to email and SMS marketing, paid advertising, and a stellar social media presence.
In the last couple of years, we saw a lot of e-commerce companies and marketing teams focus their efforts on paid marketing activities, which are expensive, time-consuming, and lower on return.
And although we're not here to knock paid advertising, there is an alternate, less expensive option available: creating a marketing calendar that utilizes less expensive marketing channels during your peaks throughout the year.
Brands should plan for at least four major "peak" holidays throughout the year to increase customer retention; most brands only plan for two (a summer event and BFCM/holidays). This calendar will help you plan out at least four major events throughout the year, and you can take advantage of other cultural holidays that align with your brand to keep customers coming back year-round.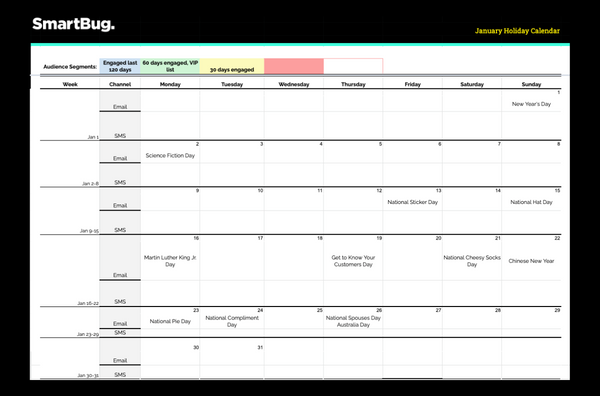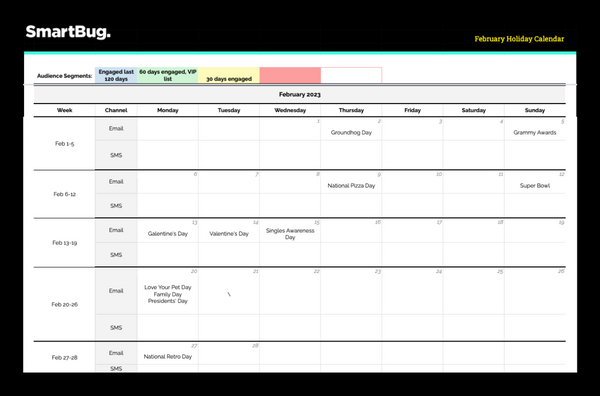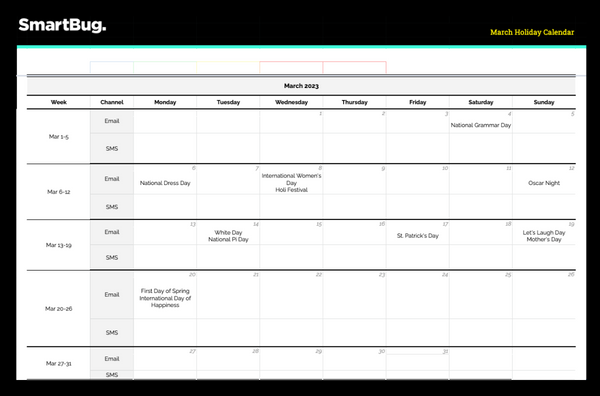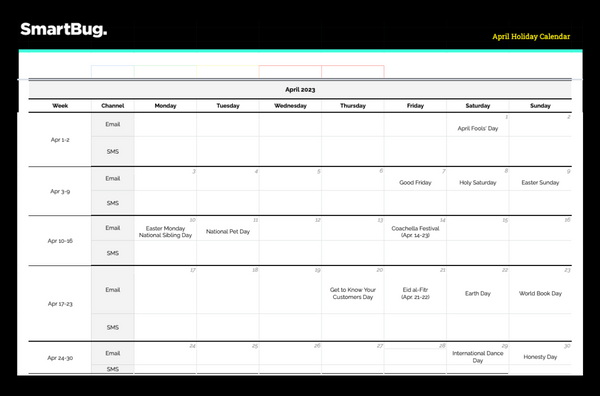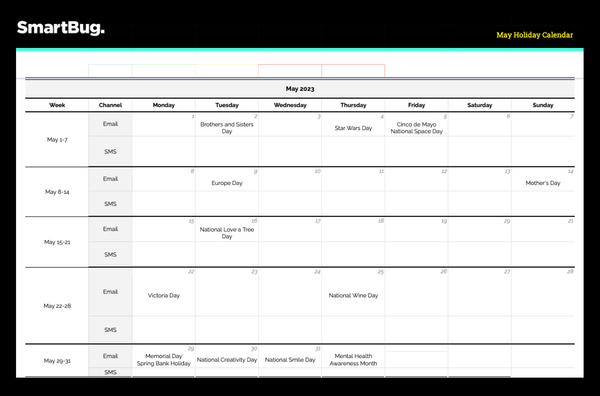 Some tips to get you started:
Learn some of our strategies and get a list of every major e-commerce holiday your brand could take advantage of here.
Plan at least four major events throughout the year. Of course this includes BFCM/Christmas and Memorial Day, but other events relevant to your brand could include new year's resolutions, back to school, summer of fun, a month of love (V-Day) ...
Consider other events (even minor events!) to drive customer loyalty and sales such as National Best Friends Day, National Pet/Dog/Cat Day, Free Shipping Day, and many more.
Your Content Calendar Awaits
Fill out the form to get your template.