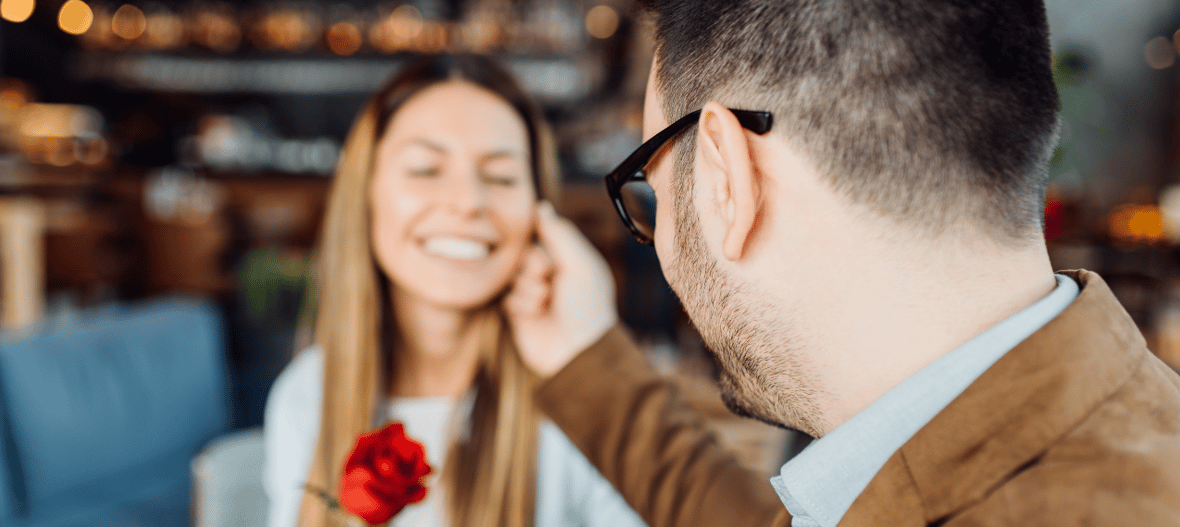 When most people think about holiday sales, their first thoughts are probably of Black Friday, Cyber Monday, and Christmas. But shortly after the new year comes a big sales opportunity: February. Yep, the whole month.
February is a month of love, friendship, and connection. Not only is it a time for people to show love to those they're closest to, but it's also a month for brands to show appreciation for customers.
The obvious holiday—Valentine's Day—isn't the only celebration to take advantage of. From Singles Awareness Day to Black History Month, brands have a number of opportunities to show customer appreciation through sales, personalized content, and even free or limited-time product gifts with purchases.
If you need a free February campaign calendar with ideas to plan out the month, download yours free here. Otherwise, feel free to read on to learn more about the holidays, strategies, campaigns, and content ideas to get you started!
February Holidays to Align to Your Brand
During the first quarter of the year, focus on reconnecting with and retaining customers who discovered your brand during the holiday season.
Among the many holidays during the month of February, consider gearing a campaign toward the following holidays:
Black History Month
Black History Month is celebrated in the U.S. and throughout the world to commemorate the achievements of Black Americans throughout history. During this month, show some love and support to your customers.
Groundhog Day
Every February 2, groundhogs emerge from their winter slumber to peek out and take a look at the world around them. If they happen to see their shadow, they'll head back inside for some more rest. According to this tradition, winter will last six more weeks. If the groundhogs don't see their shadow, spring comes early.
Although this isn't an official holiday, it's a good opportunity to have some fun and run promotions paired with some clever groundhog-themed content.
Super Bowl Sunday
One of the biggest sporting events of the year, the Super Bowl is a great sales opportunity, even if you don't sell football-related products. Have fun with the theme by sharing social media posts, discount codes, or content that creates some playful competition between the two teams.
Galentine's Day
Based on the holiday invented by the character Leslie Knope from the TV show Parks and Recreation, Galentine's Day is the unofficial holiday for women to celebrate their friendship.
This holiday has become a real-world celebration with the internet full of Galentine's Day party ideas. Do some brainstorming to find out what best suits your brand values so you can treat your customers to some Galentine's Day campaigns and discounts.
Valentine's Day
If your brand has anything to do with love and romance, Valentine's Day is your holiday to shine. But even if it doesn't, you can still encourage your audience to celebrate friendships and other meaningful relationships.
Get creative with your incentives. For example, instead of discount codes, offer a Valentine's Advent calendar; use a 14-day marketing calendar that celebrates a different kind of love each day.
Singles Awareness Day
As the name suggests, Singles Awareness Day is the day to celebrate being single and getting together with friends or family.
Create a campaign that provides funny, witty, and heartwarming email content and products for those who embrace being single as cause for celebration.
Love Your Pet Day
Some might argue that Love Your Pet Day is every day, but on February 20, give your customers an official reason to celebrate their cute companions. Besides promotions, this day is a good one to run a "cutest pet contest" on social media to get some free promotion.
3 Valentine's Day and Customer Appreciation Strategies
For most people, Valentine's Day is the biggest holiday of the month, so let's discuss some strategies specific to this holiday. Remember, although most of us think of Valentine's Day as a day to celebrate romantic love, it's also a great opportunity to promote celebrating friendships and other meaningful relationships.
Here are three key strategies to keep in mind as you develop your campaigns:
1. Personalize the messaging.
Personalization is important for every marketing campaign, but because of the amount of competition you're facing during the holiday, it's even more important.
Gift-giving during Valentine's Day is arguably more personal than other holidays. Rather than reinventing the wheel, put your brand's spin on Valentine's Day themes to create unique, memorable keepsakes for the years to come.
For new and returning customers, dig into the data you have on them to ensure you're marketing products that you know they'll be interested in.
2. Think beyond romance.
If you're in the bouquet or teddy bear business, you've lucked out for this holiday. But for the rest of brands that don't fit neatly into the holiday, thinking beyond gifts that align with romantic love is a must.
Segmentation can help you determine who to market to. You could create categories labeled "friendship" and "romantic," to put it simply. Do so by analyzing payment data to segment your audience based on demographics and purchase and browsing history.
By segmenting your audience, you'll figure out who is buying what, so you can create the right messaging and open up more selling opportunities.
3. Create unique bundles.
Bundling similar products is a great strategy that helps you sell more products and offer buyers slight discounts. Plus, overstock is common for most companies after the holidays, so this gives you an opportunity to get rid of products before they're no longer relevant.
5 Valentine's Day Campaign Ideas
Once you're ready to start planning your campaigns (emphasis on the word "planning" because these will need to be ready to go before the holiday), consider shaping your strategy around the following themes:
1. Valentine's Day "Advent" Calendar
This one should be all set to go a few days before February 1 because it will cover the 14 days before the brand's last day of shipping. Each day will be paired with an email either promoting a product, telling a story about the history of the holiday, or connecting the brand to the holiday in some way.
2. Gifts a Friend Will Love
Remember, Valentine's Day isn't just a holiday for romantic love. As you showcase products that align with platonic love, make sure your content and imagery reflects the target audience.
3. Gifts Family Will Love
Valentine's Day is a great opportunity to encourage customers to show love for family. Consider creating an email campaign that promotes products for different family members, such as parents, siblings, extended family, and even pets.
4. Will You Be Our Valentine?
Show your customers that you'd like to show them some love, too. Create a customer appreciation campaign that gives them incentive to purchase (e.g., discounts, bundles, gifts with purchase).
5. One for You, One for Your Valentine
Gifting is a great way to help push customers toward a purchase. Promote products that pair well together, and offer one free or heavily discounted with the purchase of the other.
That's a wrap! You can copy the exact campaign calendar we use to plan clients' February and V-Day to use in your marketing planning, download it here.
Will You Be SmartBug's Valentine?
We forgot to mention one other type of love: business partnership love! Okay, maybe we can't call it "love" yet, but if you're looking for a team of savvy e-commerce strategists, writers, and designers who are ready to create content that delights, converts, and helps boost your revenue, how about a call?
Or, if you're interested in learning more about e-commerce marketing strategies to retain customers, read our premium piece of content Repeat Customers: How to Get E-Commerce Customers to Swipe Right on Your Business.

About the author
Ryan O'Connor was formerly SmartBug's Director of E-commerce Growth, product manager, and sales director. He enjoys helping readers learn how to solve big business challenges through consumer psychology within the constantly evolving e-commerce landscape. Over the past 10 years, Ryan has helped 1000s of DTC brands navigate challenges to grow fast through intelligent marketing. He's not afraid to get his hands dirty, having launched his own e-commerce stores from the ground up. Read more articles by Ryan O'Connor.
Subscribe to get our new blogs delivered right to your inbox
Other insights you might like