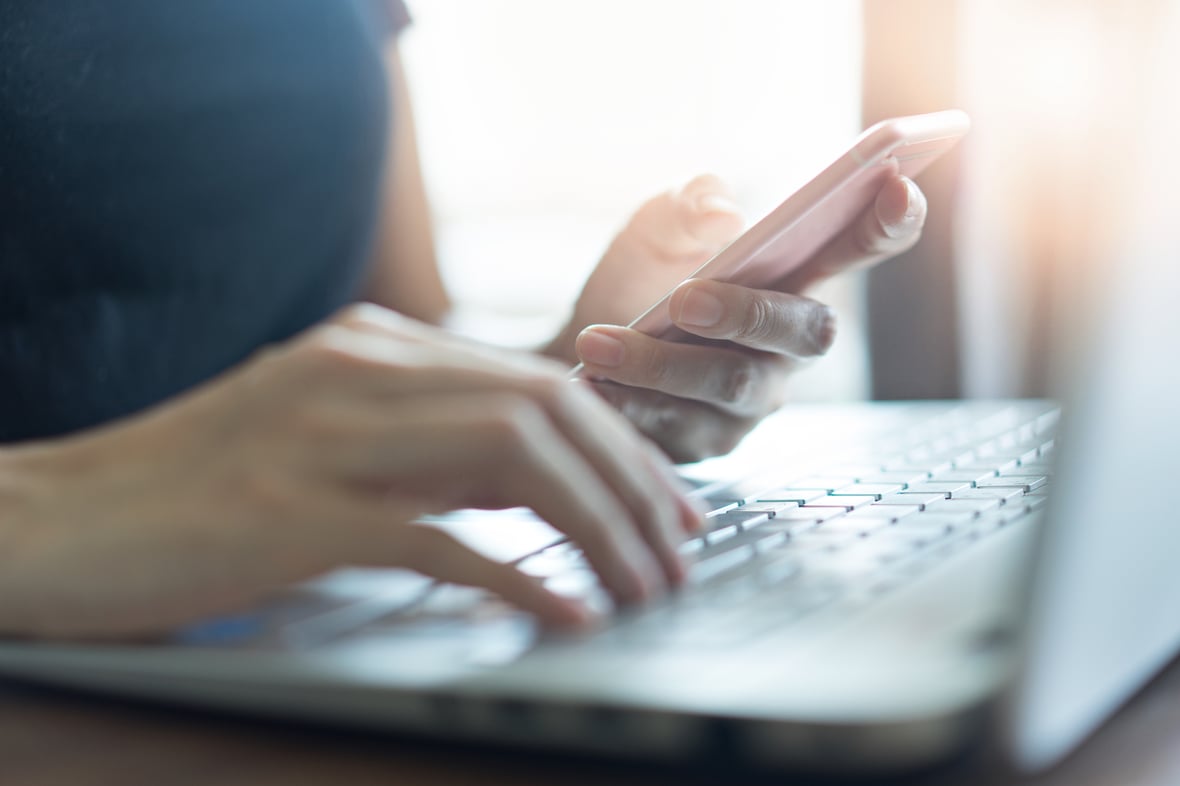 3 Starting Points For Your Email Marketing Automation Strategy
November 7, 2019
---
Marketers are all about efficiency, whether it's setting up a repeatable blogging strategy, automating social promotions, or letting websites do a lot of the legwork. Email marketing is no different—and the ability to automate follow-up and nurturing is a crucial part of that success and taking stress off day-to-day.
However, as it becomes more commonplace, many email marketing automation strategies have a binary approach in the form of a logic tree, relying on "yes" or "no" actions taken by the lead. Worse, some automated emails are sent out to an entire database of leads, making offers general, self-promotional, and boring to the receiver.
In short, although email marketing automation has helped streamline lead follow-up, it's not intelligent, so the next step for marketers is to take this convenient and, frankly, awesome tool and turn it into something helpful—for both companies and their prospects. The idea is to engage prospects and help them learn more about the industry and solve their challenges while uncovering more about them.
When taking this approach, it's more than possible to tailor content to each individual person's needs, wants, and desires. Plus, marketers will have a clearer understanding of where leads are in the buying cycle and how to best encourage a move down the funnel.
Okay, so now that you have that context, are you ready to learn what you need to do to create your strategy and maximize success? Here are three things you should do when setting up your next campaign.


Build customer personas.
If you're reading this and don't have your customer personas established, stop everything—yes, really—and focus on this.
Before even considering how to automate emails to your prospects, you need as much information as you can get about them—and not just their job role. You should have a solid understanding of who your best customers are, what triggers their interests, and how they measure success or a problem solved.
Understanding the ins and outs of your target personas will make personalizing content for them much easier. If you're building a buyer persona in the financial services industry, you're not going to want to blindly target people in your database who are all at different stages of homeownership, or if you're a manufacturing company, you won't treat your millennial procurement managers the same way you're treating a veteran engineer.
We have plenty of resources on helping you establish these, including a free personas guide with templates. It seems tedious, but it's very important to have this insight to do the best targeting possible with automation. When you have these personas, you can start segmenting your leads by the properties attributed to each one and give your business the best opportunity to engage.


Sync with your sales team.
If you aren't already on the same page, get ready to strike up a strong working friendship with your sales team — because you're going to need it. This goes for every aspect of marketing and not just automation, but it's important to mention here, as you're likely using these types of campaigns to drive your prospects to sales.
You need to know the ins and outs of their process to best support them, and you can also use their knowledge and conversations to target content to a wider pool of potential customers. To begin, ask these questions:
What questions do prospects ask about the industry?
What questions do prospects ask about our company?
What is their typical pain point in trying to grow their business?
What resources tee up the most productive conversations?
What area do they need most help on?
Once you have this information, conduct a content audit and make sure the offers answer the questions your leads are asking, and then you can analyze what content your contacts are downloading most often and decide what they need next.
If you know the questions your leads are going to ask, you can be proactive and answer their queries rather than hoping they see value in a free consultation after the 35th email sent out to them.
By understanding the sales cycle, you take the work off of your contact and build trust for your company's sales team.


Personalize each email communication.
No prospect is truly the same.
Although their characteristics can be identical, their wants and needs are usually vastly different. (Remember our persona discussion above!) If you treat every potential customer the same, dumping them into one giant email track, you're going to rub people the wrong way, which will undoubtedly leave them with the impression that you don't understand their needs and won't be able to help.
But if you personalize each to the stage of the sales cycle your lead is in, what the behavior is like on your website, and the needs of each persona, you will see success.
Here's an example: If a prospect views blog posts and clicks on your social media posts before signing up for your company newsletter, putting them in an aggressive promotional track will only discourage them. But, if you have behavior-based email automation set up, when that person views certain pages with keywords or downloads a specific e-book that was featured in your newsletter, you can stagger correspondence to them with more content in their area of interest—before you do some self promotion and ultimately win their business.
This post was originally published in December 2013 and was updated in November 2019.

About the author
Jennifer Shore was formerly the Director of Marketing of SmartBug and a Seattle-based writer who has received numerous awards for her work. In her role at SmartBug, she is responsible for the development, execution, and optimization of the high-growth lead funnel, nurturing, and customer acquisition. Read more articles by Jennifer Shore.
Subscribe to get our new blogs delivered right to your inbox
Other insights you might like