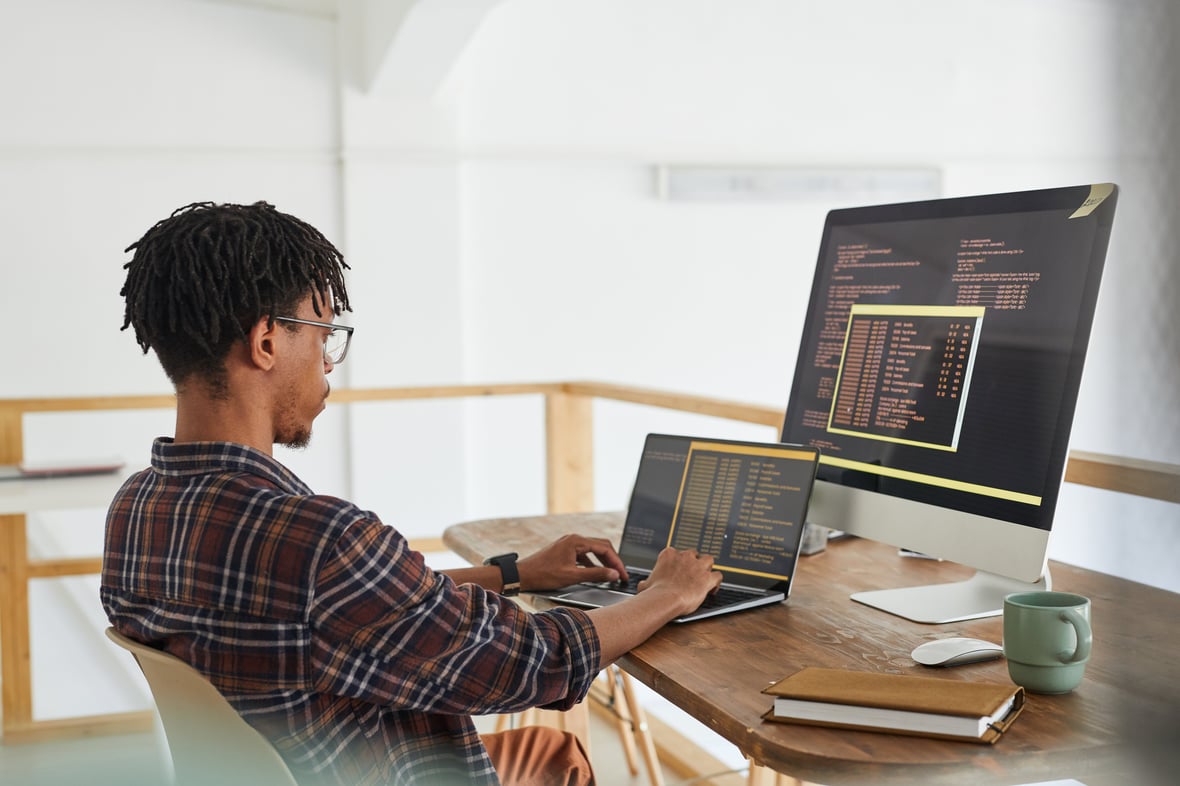 E-commerce is a way for businesses to sell their products directly to consumers by skipping the traditional process of retail. With the exceptions of a few brands that grew through organic channels or by having a strong social media presence, e-commerce businesses have grown from direct advertising over the last 20 years.
The onset of the COVID-19 pandemic launched big, small, and new businesses into the e-commerce sphere. Jumping on the advertising bandwagon, these businesses have created massive competition across nearly all e-commerce industries.
The challenge has become finding ways to stand out within the paid acquisition layer while optimizing owned audiences and existing customers. Doing so is only possible by measuring the right metrics.

The Three Layers of E-Commerce Revenue
E-commerce revenue is acquired through three primary layers: paid acquisition, owned audiences, and existing customers. Historically, e-commerce companies have relied heavily on paid acquisition. While this has proven to be an integral part of e-commerce marketing, the current competition—which will only continue to grow—requires companies to double down on their efforts in the second and third layers: owned audiences and existing customers.
Here's a breakdown of each layer and how you can go about optimizing them.
Top Layer: Paid Acquisition
Through paid acquisition, a company wins a new customer via a paid marketing channel, such as social media ads, display ads, Google AdWords, paid features in magazines, affiliate marketing, influencer campaigns, and so on.
Although paid acquisition has been the traditional mode of e-commerce marketing, customers that come through this channel are first-time customers who tend not to buy again. Plus, ad costs are continuously increasing, which means the 3-5 percent that turn into one-time customers need to be targeted as existing customers.
To do this, marketing strategies should focus on delighting these customers by providing them with personalized information that emphasizes the emotional and personal over the deal. We'll dive further into this in a bit.
Middle Layer: Owned Audiences
E-commerce companies are beginning to come around to this layer and the marketing strategies surrounding it. Owned audiences are those groups of individuals whose information has been acquired but who are not yet customers. Typically, this information is received through a general site-wide pop-up that offers them a valuable incentive in exchange for contact information.
At this point, many businesses make the mistake of putting them through automated sequences that aren't personalized. Rather than simply offering 10 percent off on a product, businesses need to provide something deeper and richer, such as the brand story or a product review that enlivens the human aspect of the brand.
Bottom Layer: Existing Customers
Once someone becomes a customer, the goal is to retain them. Because so many e-commerce customers are one-and-done, retaining is the big question that needs to be answered.
A few ways companies are doing this is by:
Creating useful,

informative email and SMS campaigns

Forming an emotional connection to the customer, not just a transactional one
Maintaining a relationship with customers year round relating to the brand (ex. summer for road trips, new years for resolutions, holidays, etc.)
Collecting rich first-party data from customers through forms and surveys
Personalizing the shopping experience for related products, demographics, and first-party data
Maintaining a strong content strategy to enrich a social media presence
Having a great product that continues to offer the customer something new
Competitive shipping rates and delivery times
This last point is one worth driving home. Plenty of people are inundated with deals offerings through email or pop-up ads, so actually connecting with the customer on a human level can make a significant difference. For example:
If you're a fitness company, how are you encouraging or directing your customers' fitness goals?
As a joke and gag gift company, how are you building up toward the holidays?
Also, consider your competition. Most likely, they also offer 15 percent off, so what makes you stand out against the ten other companies with similar products?
Ultimately, you're after building a better experience. Think about Apple, a company that created a friendlier product compared to Microsoft. How are you able to not only provide a superior product but engage with the customer in a way that delights?


Refocusing the Metrics for Measuring the Layers
Most e-commerce companies rely on paid acquisition to drive new growth. However, as the cost of acquisition on platforms such as Google and Facebook continue to increase, this metric is no longer sufficient to turn and monitor profit.
Why? Let's take a look at an example. Say we have two buyers purchasing from two different ads:
For the first ad, you spent $7 to get a $15 purchase
For the second, you spent $30 to get a $60 purchase
Although the second person invested more in your product than the first person, there's a similar return on ad spend, which makes this metric less useful than it's thought to be.
Let's consider two additional metrics for this situation: lifetime customer value (LTV) and average order value:
The person who spent $60 is more likely to buy a larger quantity of products and return as a customer.
On the other hand, the person buying a $15 product is less likely to be a return customer. Or, if they do return, they're more likely to purchase at a lower price again.
If you know which segments of your ad audience have the highest LTV and AOV, you know where to spend your budget.
To become a more competitive player in the market, e-commerce businesses need to figure out ways to retain customers, not just get a bunch of one-and-done buys. Measuring LTV and average order value is a much better indicator of how well your ad, email, and SMS marketing campaigns are doing.
Ready to learn how our e-comm marketers can help you? Get in touch!
Build an Inbound Marketing Campaign That Works
You need a marketing campaign that equally delights your customers and drives revenue to your business. With a wide range of services, SmartBug Media® provides a powerful approach to increase your leads, ROI, and brand authority.
Learn more about SmartBug Media's approach to e-commerce email and SMS marketing, and when you're ready, reach out to us for a consultation. We look forward to hearing from you soon!

About the author
Ryan O'Connor was formerly SmartBug's Director of E-commerce Growth, product manager, and sales director. He enjoys helping readers learn how to solve big business challenges through consumer psychology within the constantly evolving e-commerce landscape. Over the past 10 years, Ryan has helped 1000s of DTC brands navigate challenges to grow fast through intelligent marketing. He's not afraid to get his hands dirty, having launched his own e-commerce stores from the ground up. Read more articles by Ryan O'Connor.
Subscribe to get our new blogs delivered right to your inbox
Other insights you might like