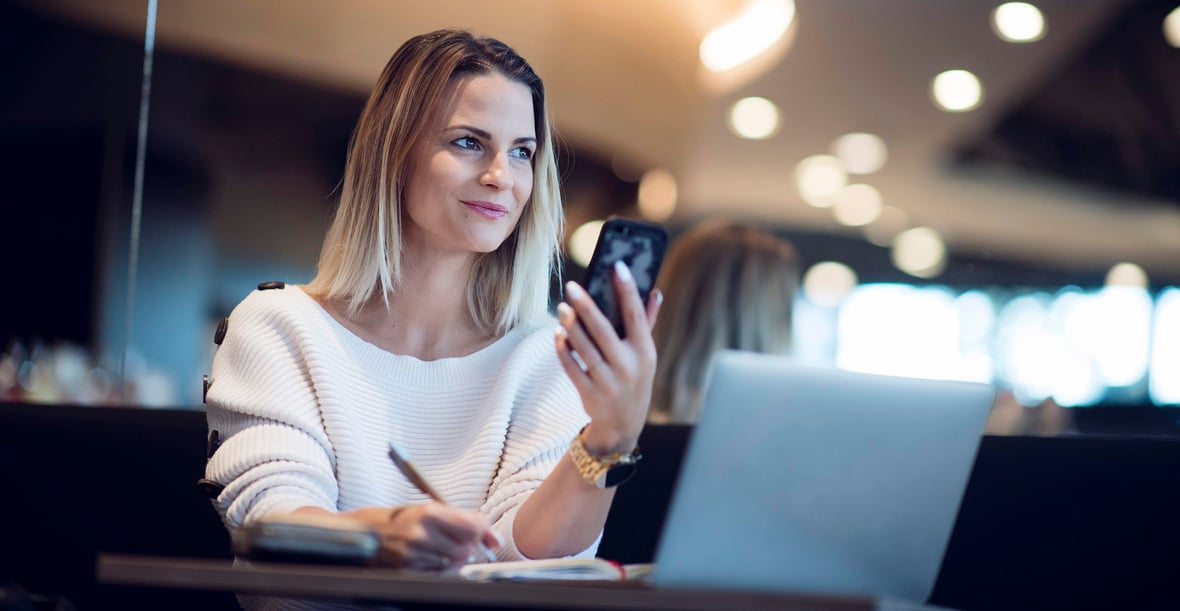 10 Inbound Marketing Tools to Improve Your Brand's Image
September 25, 2019
---
By Amber Kemmis
Looking for ways to improve your brand's image? Let's start by looking at some brands that are doing it right.
While Blockbuster has closed most of its stores, Netflix has grown to over 60 million subscribers as the marketing platform called the internet continues to expand. Although Netflix's brand doesn't have a clever slogan or flashy logo, the company has managed to bring its brand image into the daily lives of over 139 million people (actually, it's probably triple that if you consider how many homes have multiple users on one subscription). What does Netflix owe for its success?

Although technology and innovative thinking are important components, Netflix owes a lot to the fact that it has found ways to build its brand around the customer and customer preferences. It's made a cheap, convenient, and commercial-free way to watch television.
Rather than glorifying the brand through the right pitch, as many cable companies have done, Netflix built a brand that crafts its entire business model around the customer's convenience, which brings customers directly to its door—just like companies who adopt inbound marketing.
Mike Volpe, CMO of HubSpot, described well what works for brand image when he said, "Don't interrupt what your buyers want to consume—be what they want to consume."
In an internet-dominated world, content allows you and your company to do this. A brand image is built by the content a company serves and every path and touchpoint that leads to reaching a sale.


How to Improve Your Brand Image: Enter Inbound Marketing
Inbound marketing delivers valuable content in each stage of the Buyer's Journey, which is why brands that adopt inbound marketing reach an average of 54 percent more leads than those that use traditional paid methods.
Inbound marketing tactics, like SEO, blogging, content offers, social media, and others, work because they lead a customer to a brand in a natural way, which wouldn't be possible with outbound marketing methods.
Whether you have an app for budgeting or sell electrical engineering equipment, your content should be valuable and informative to help grow authority in your industry. Brands like Google, HubSpot, and Moz have all built their brand images as leading authorities and thought leaders in an online world by providing their website visitors with valuable content.
Here are 10 ways you can improve your brand image by using inbound marketing like these well-known companies:
Value proposition

Buyer personas and journey

Website design and structure

Search engine marketing (SEM)

Blogging

Social media

Email marketing

PR

Personalization and segmentation

Analytics
10 Ways to Use Inbound to Improve Your Brand
Value proposition: Before you can successfully use any inbound marketing tactics to build your brand, you must have a clear understanding of your company's value proposition. A clear value proposition states what you do, how you do it, who you do it for, and what makes you different from competitors. It's at the core of all inbound marketing tactics and improving your brand image.


Buyer personas and journey: Knowing exactly who your target audience is by building out a buyer persona allows you to improve your brand based on what is interesting or valuable to your target audience. It also helps you build content that fits each stage of the journey they take to becoming a customer.


Website design and structure: Inbound marketing is all about driving visitors to your website and turning them into leads. Effective website design and structure not only help generate leads, but also demonstrate what your brand is all about. Strategically using your website to improve your brand's image gives your message a platform that is always visible. The design, messaging, and user experience on your website can be great ways to improve your brand image, but they can also severely hurt it if they aren't aligned to your audience.


Search engine marketing (SEM): Nothing creates a better brand experience on the internet than being easily found online. With 88 percent of global internet users researching products online, making yourself findable through SEM will create a smooth brand experience.


Blogging: Consistent blogging is critical to SEM, but it also helps you keep content fresh. When your content is fresh, so is your brand. Becoming a thought leader can be critical stepping stone toward building trust within your market. Educating your customers and prospects regularly through blogging allows your brand to keep in touch with them more often—through more than just selling.


Social media: Like blogging, social media allows you to keep your brand in touch with your audience on a day-to-day basis, plus it helps you greatly expand the reach of your ever-improving brand image. Along with being a place where you can offer your audience news, blogs, and other valuable content, social media also improves your brand's image by giving your audience a voice and a chance to interact with your brand.


Email marketing: From subscriptions to personalized emails, inbound marketing allows you to improve your brand's image through the information you share and the email voice, tone, and design elements.


Public relations: Typically, PR isn't thought to go with inbound marketing, but it is actually an effective channel for distributing your brand's image and message, especially inbound content. If your audience finds information through media, then PR allows you to reach them; however, product promotions and typical company news won't stand out to media the way inbound content does.


Personalization and segmentation: A one-size-fits-all approach only dilutes your brand. As you've likely heard before, try to be everything to everyone and you become nothing to nobody. A good example of effective personalization is Amazon's recommended purchase CTAs, which are said to generate an additional 10–30 percent revenue. Personalization and segmentation allow you to tailor your brand to the micro personas or characteristics of your audience.


Analytics: Inbound marketing is data-driven and allows you to predictively build a successful brand by monitoring brand image metrics, such as website visits, social media engagement, email performance, search engine presence, inbound links, and much more. Monitoring your brand through analytics allows you to react to negative brand performance and repeat what's successful. For example, HubSpot's Social Monitoring tool allows you to automatically get notifications anytime your brand is mentioned on social media.
In a digital landscape, branding and inbound marketing go hand in hand. Building your brand's image online means you must use inbound marketing tactics because forcing your brand into conversations doesn't work.
Originally published July 20, 2015. Updated September 25, 2019.

About the author
Amber Kemmis was formerly the VP of Client Services at SmartBug Media. Having a psychology background in the marketing world has its perks, especially with inbound marketing. My past studies in human behavior and psychology have led me to strongly believe that traditional ad marketing only turns prospects away, and advertising spend never puts the right message in front of the right person at the right time. Thus, resulting in wasted marketing efforts and investment. I'm determined to help each and every one of our clients attract and retain new customers in a delightful and helpful way that leads to sustainable revenue growth. Read more articles by Amber Kemmis.
Subscribe to get our new blogs delivered right to your inbox
Other insights you might like