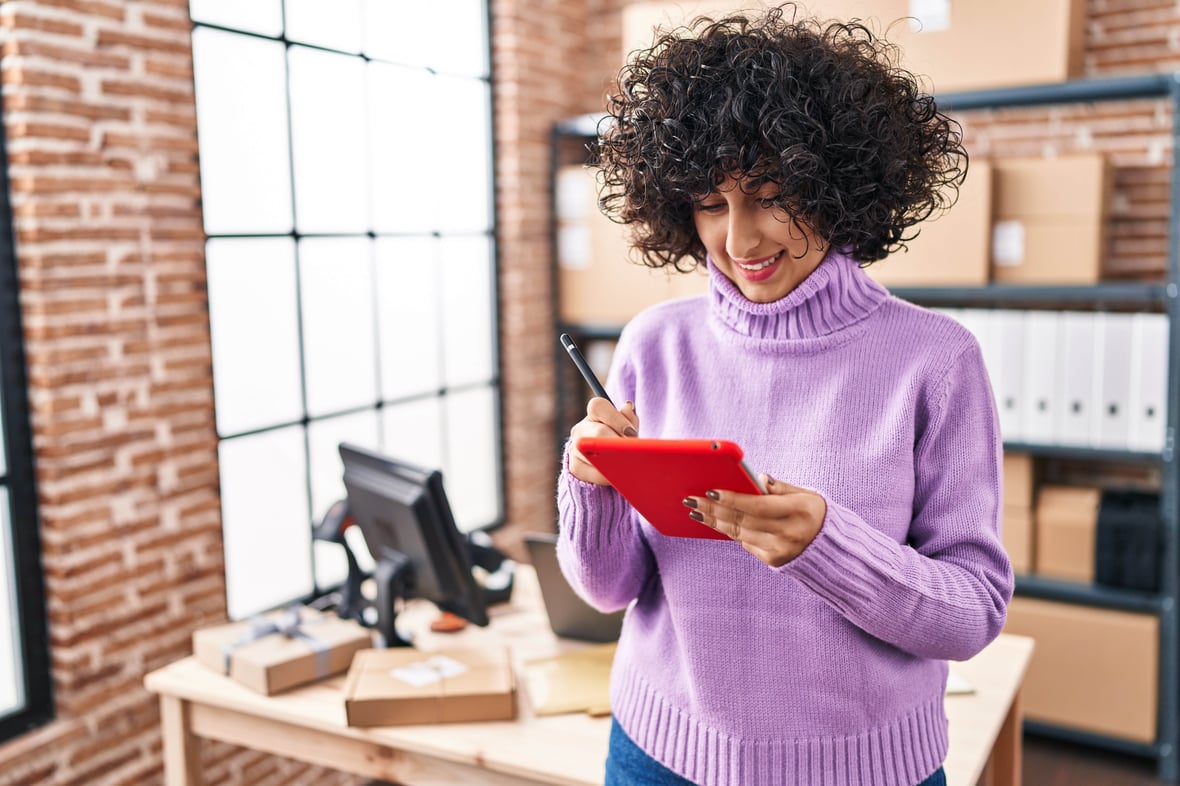 The leaves are changing, the kids are back in school, and the phrase "pumpkin spice" has returned to your Instagram feed. That's right ... it's fall, folks! Which can only mean one thing: If you haven't started getting ready for Black Friday and Cyber Monday (known simply as BFCM marketing to e-commerce nerds like us), you'd better start now!

"Start early" isn't just a cliché. Shoppers spent more than $20 billion across BFCM last year, and that number is only going to grow in 2023. You've got to be ready ahead of time—because buyers certainly are. Last year, shopping peaked at 12:01 p.m. EST on Friday.
In our experience, you should be thinking about your business's BFCM marketing by early to mid-October to cash in on your piece of that pie. You can use this time to create a solid marketing plan and begin creating customer awareness.
Already feeling behind, stressed, and unsure where to start preparing your business for the biggest shopping week of the year? You're in luck! We've broken your BFCM marketing planning down into this easy checklist.
1. Analyze the Previous Year's Performance
What's a better way to provide yourself with a useful baseline than to look at last year's numbers? Spend some time analyzing how well the emails you sent last BFCM performed. One reason we love using Klaviyo is because it makes harnessing and analyzing customer data easy. Was your click-through rate strong? Did the sale you ran convert well and make money? Did people who bought on BFCM last year become returning customers? You can't know how to move forward if you don't look back.
2. Set Clear Goals and Objectives
Now that you've analyzed last year's data, you should be able to pull out some thoughtful insights that will help you set clear objectives for this year. As with all goals, it always helps to make them specific and measurable. Are you wanting to simply move as much product as possible this year? Are you hoping to convert one-time customers into repeat customers? What numbers would you love to show your VP come December?
3. Develop a Multichannel Marketing Strategy
You know your audience better than anyone, but don't put all your eggs in one basket. At the very least, you should put thought into planning your business's e-mail, paid media, and SMS marketing. Right now, you've still got time to warm up any of those channels that have been a little neglected lately so they're ready to bring in the buyers come BFCM time.
4. Craft Compelling Offers
Your goals should dictate what kind of promotions you will roll out this year. Consumer expectations are geared toward BFCM being the absolute best time of year to buy, so make sure the deals feel worthwhile, whatever that means for your brand. Can you run a sale that will create a higher AOV? Do you need to offer different deals to your VIP and regular customers? Maybe your e-commerce marketing is heavily discount-averse—if so, finding free add-ons and bundles might be the way to push your numbers. BFCM marketing is all about creating that FOMO feeling, and a "meh" discount won't push your users to buy.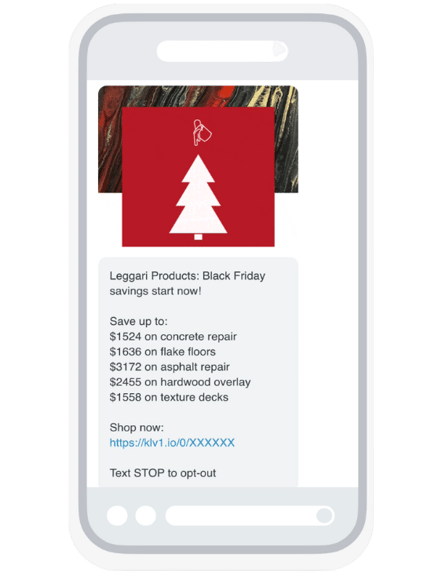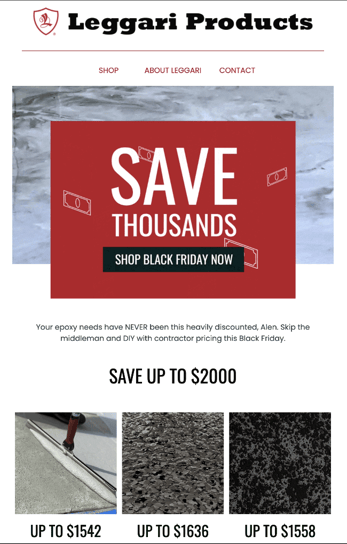 5. Optimize Website and Mobile Experience
If you haven't already optimized your website, do it now. Your goal is to make the last leg of the buyer's journey as easy and frictionless as possible. Bringing people in with a great offer and solid multichannel marketing will be a total waste if your site fails to convert those interested parties into customers. Navigation should make sense, the mobile experience should be as good as or better than the desktop experience (91 percent of online shoppers make purchases on their smartphone), and links from your emails and other marketing channels should land people on product pages, not the homepage (to shorten that customer journey as much as possible).
6. Prepare Email and SMS Campaigns
These are the two most important BFCM marketing access points. First, whether you work in Klaviyo or another marketing automation platform, make sure your list is clean and your deliverability is strong. Second, plan and create your campaigns ahead of time. During BFCM, consumers expect to see messages coming into their inboxes with deals. They are prepared to buy and ready to mingle: let them know you're available!
There are many strategies for optimizing these key e-commerce channels. At the very least, we recommend four emails and one SMS message over the long weekend for your BFCM marketing—and we really like to add a few VIP emails and SMS messages a few days beforehand. It's also a great idea to warm things up all month long with some teaser emails, getting your brand top of mind for the users in your list.
7. Implement Tracking and Analytics
Remember when we set goals in the second step of this checklist? Well, make sure you have a way to track those numbers if you don't already! Next year is right around the corner, after all, and it will be hard to analyze how things went this time around if you don't have some data to look back on.
There's a lot of pressure when it comes to attracting some of the 52 million shoppers participating in BFCM globally, but with this BFCM marketing checklist, the biggest e-commerce weekend of the year will feel (a little!) less overwhelming.


About the author
Dolan Personke Dolan is the Manager of E-Commerce Design at Smartbug Media. He has a decade-plus of professional design experience at agencies, as a freelancer, and on in-house marketing teams. He's ultimately a cat person but am also pro-dog. Read more articles by Dolan Personke.
Subscribe to get our new blogs delivered right to your inbox
Other insights you might like