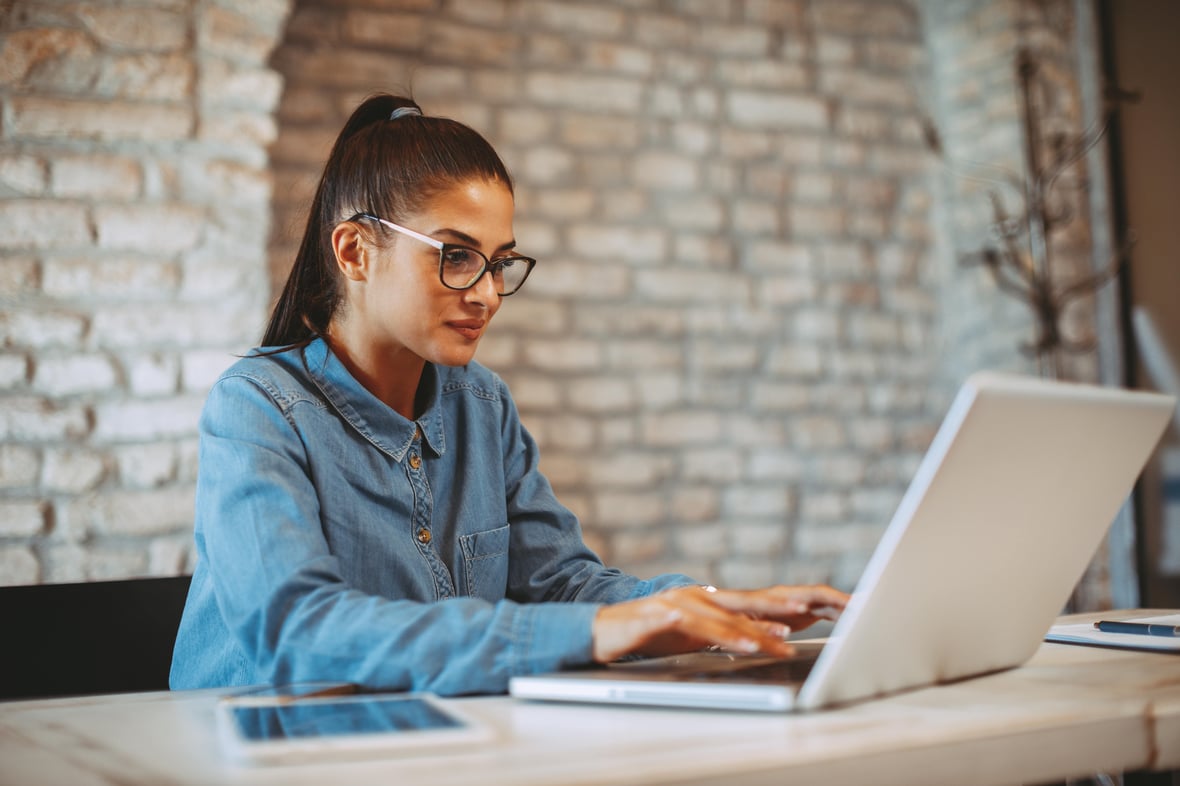 By Kira Renee
Are you looking for ways to leverage data to grow your business? If so, Klaviyo provides a powerful data infrastructure that can help you do just that. Through its unique segmentation features and tech stack integrations, Klaviyo unlocks the power of real-time customer data to build hyper-personalized campaigns and automations.
In our recent Klaviyo SmartTake webinar, we discussed how brands have successfully used Klaviyo's data infrastructure to drive growth and how to fully leverage the Klaviyo platform. Our panel discussion featured Anthony DelPizzo, Senior Product Marketing Manager at Klaviyo; Alen Čapelja, E-Commerce Senior Designer at SmartBug Media; and Ryan O'Connor, Director of E-Commerce Marketing at SmartBug Media. These experts break down real examples and use cases for Klaviyo features.
What is the power of Klaviyo's data infrastructure, and how can I leverage it to grow my business?
Klaviyo's data structure is very unique compared to other email and SMS marketing platforms and even other data platforms. Klaviyo unlocks the power of real-time data about your customers, so you're always in tune with their current and past activities. All your customer data is readily available for you to use in any way you see fit. Segment your contacts however you want—with zero limitations! Use their behaviors, predictive behaviors, and interactions with other tools in your tech stack to create hyper-personalized segments and automations for emails, SMSs, or push notifications that are tailored precisely to each individual.
If you have ever used Klaviyo's segmentation features, you know how intuitive it is to use. However, there are granular ways you can drill down your customer segmentation. There are an unlimited number of "and" statements to use: how many purchases someone's made, the behaviors that they've taken on your review site, the interactions they've had with your customer service platform like Gorgias, and so on. All that data used correctly can create personalized cohorts of your customers so you can nail your messaging more effectively to be able to make an impact on conversions. All of this combined allows you to create different personalized campaigns and automations that will resonate with your audience and increase your customer lifetime value.
We're commonly asked by clients, "Why use Klaviyo as your data infrastructure when you could use your e-commerce platform such as Shopify? Doesn't that have all the data you need?"
Here is what Anthony DelPizzo, Senior Product Marketing Manager at Klaviyo has to say:
"With Klaviyo, you can get such a great deal of data and deep understanding of behavior for a specific customer audience that is far greater than any market research you'd conduct." —Alen Čapelja, E-Commerce Senior Designer at SmartBug Media
What are some examples of brands that have successfully utilized data to improve KPIs with Klaviyo?
Graza, a U.S.-based company selling high-quality and affordable olive oil, is absolutely crushing it in regard to sustainable growth. Anthony breaks down exactly how they achieved their growth:
Graza was on a good path, seeing growth through its influencer programs and other marketing channels. Once the company added email marketing to its arsenal, it grew its customer base to more than 60,000 contacts within one year, a growth just shy of 6,000 percent. Now, more than 30 percent of Graza's revenue comes from email and SMS marketing alone!
One way Graza has fully leveraged its use of Klaviyo is through tech stack integrations, such as:
ALL of this data is congregated and accessible within Klaviyo, enabling even more possibilities for your marketing strategy.
Another great example is one of our own SmartBug clients, Herculean Meal Prep, a meal prep service for healthy eating. See what Alan has to say about how Herculean was able to leverage Klaviyo to achieve growth:
This replenishment flow became Herculean Meal Prep's top-performing flow within Klaviyo. By analyzing customer data to see the average time between orders, the company was able to target the right frequency for its replenishment flows and even further segment these flows for different customer cohorts. For customers who aren't committed quite yet to a subscription, using a replenishment flow is a great tool to catch people who may otherwise slip through the cracks.
How do I get my data into Klaviyo?
We've talked about all these great ways to use customer data within Klaviyo, but how do you get your data into the platform? Lucky for you, it's a very seamless process (which is just another reason we love Klaviyo).
There are three ways you can funnel data into Klaviyo:
1. Integrations
Klaviyo offers a library of pre-built integrations for more than 300 different e-commerce platforms, making it super easy to connect your platforms. Even if Klaviyo doesn't have a pre-built integration for your tool, it offers open and flexible APIs.
2. On-Site Tracking
You can add a little piece of Java to your website to track every single behavior on every page across your website, which flows right into Klaviyo automatically.
3. Export/Import
You can manually upload your CSV files to Klaviyo. Klaviyo has recently released new updates to this process, allowing you to transfer a CSV file in bulk and ingest flat files via SFTP automatically. That way, large enterprise brands can get all of their data into Klaviyo without needing to constantly import and export.
What features are coming to Klaviyo that will help your marketing journey?
We asked Anthony this question, and he shared some exciting upcoming features we can't wait to leverage for our clients:
1. Android SDK: The ability to send push notifications to Android users.
2. Campaign calendar views: A calendar view for all SMS and email campaigns.
3. Segment growth report: A look at how segments are growing or depleting over time.
4. Transactional SMS: An ability to subscribe to transactional SMS at checkout, rather than having to subscribe to both marketing and transactional messages.
Continue to leverage Klaviyo features.
With all the different tools and data available to marketers, it can be overwhelming to understand how best to leverage them. That's why Klaviyo is such a great platform—it makes this process incredibly easy, allowing you to unlock your customer data and use it in ways that drive sustainable growth for your business.
With Klaviyo's real-time data on customers, segmentation features, tech stack integrations, and continual release of new features, you have everything you need at your disposal for successful marketing campaigns. If you are interested in learning more about Klaviyo's capabilities and features and how they can benefit you, join us for our next SmartTake webinar session.

About the author
Kira Renee Kira is our E-Commerce Product Marketing Manager at SmartBug. She believes in a people-first and data-driven marketing approach. Previously working with many reputable e-comm brands, building their online brand presence and teaching companies how to enhance their marketing strategy to be customer-centric. When she's not creating a stellar marketing strategy, you can find her enjoying a crisp sour beer surrounded by her hundreds of plants and receiving cuddles from her Labradoodle. Read more articles by Kira Renee.
Subscribe to get our new blogs delivered right to your inbox
Other insights you might like