Checklist Template
Shopify UX Lite Audit Checklist
Optimize your website for higher conversion rates and sales with our self-guided User Experience audit.
Access Now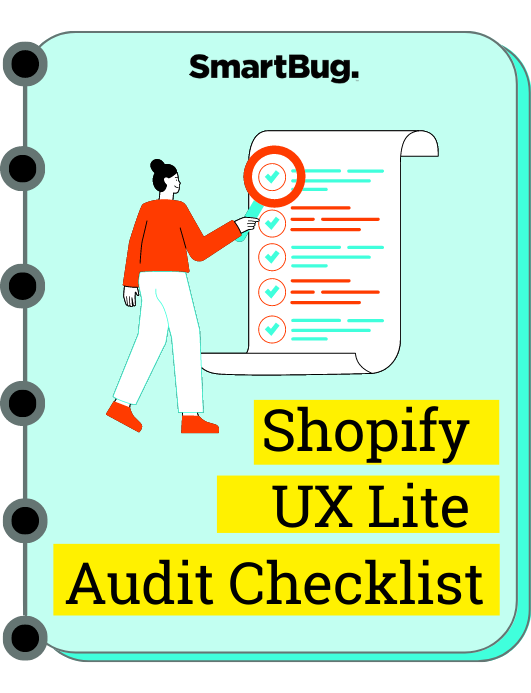 For e-commerce businesses, the website is equivalent to a traditional business's brick-and-mortar store. And just as physical stores curate a specific customer experience, your website needs to be welcoming and easy to navigate to make the shopping experience both enjoyable and incredibly easy.
How do you make this happen? If you're finding that your bounce rate or abandoned cart rate is way too high, an audit of your website's user experience can help you optimize your site for higher conversion rates and more sales.
Discover the Shopify UX Audit👇
Once you complete the lite UX checklist to audit your website, you'll have the basics for getting started to optimize it and improve conversions and sales!
This checklist will identify if your Shopify passes or fails in these categories:
Website navigation, menu, and structure
Website design
Forms
Accessibility and backend
Cart and checkout page
Ready to elevate your Shopify UX and increase conversions?
Fill out the form to get access to our Shopify UX Audit!