Web Design
---
Build a website that brings uniquely qualified leads to your digital front door.
Need a 24/7 storefront to generate revenue?
We've got the tools to get you started.
We specialize in:
Turnkey Websites
Get your 24/7 storefront up and running. Build a strong foundation for lead generation that's optimized for Intelligent Inbound® marketing. This sales-ready solution, built with modern designs from our custom library, gives you the freedom to execute today and scale for the future.
Custom Web Packages
Delight your customers. Capture the attention of your visitors with a custom-built website. SmartBug's streamlined, full-service web packages are ideal if you need a straightforward launch of a contemporary site built on best practices. Choose from a mix of custom development options and ready-to-use designs from our library.
Full-Service Web Strategy
Analyze and execute. SmartBug's Intelligent Inbound® web strategy offers a detailed analysis of your current website and a plan for building a newly customized, branded, and data-driven redesign.
When your website is built by digital experts, your goals become reality.
Your launch date is just the start of your revenue growth potential. Get ready for long-term sales and marketing success as your new site helps you continue to refine your brand.
See our clients' transformations: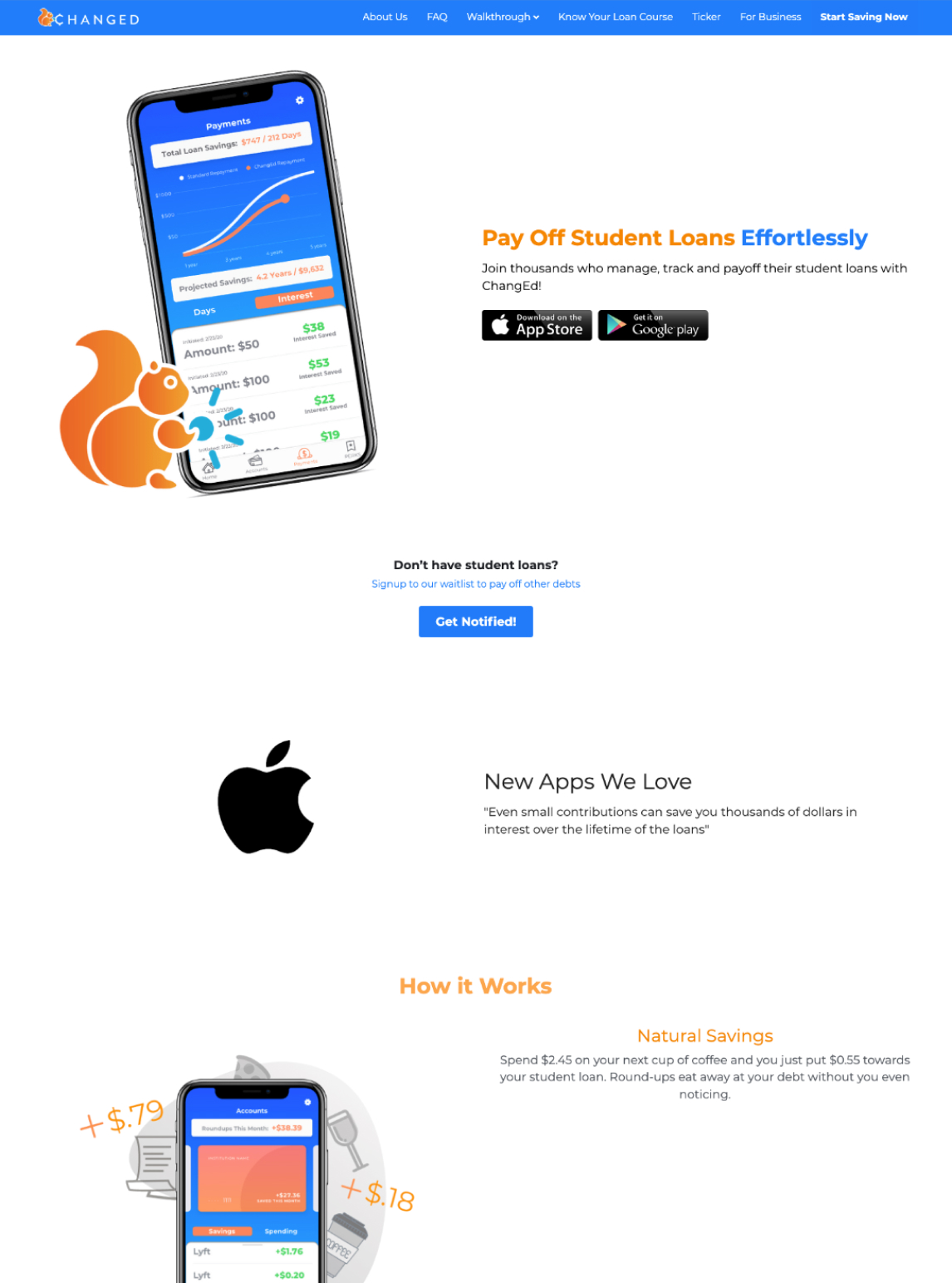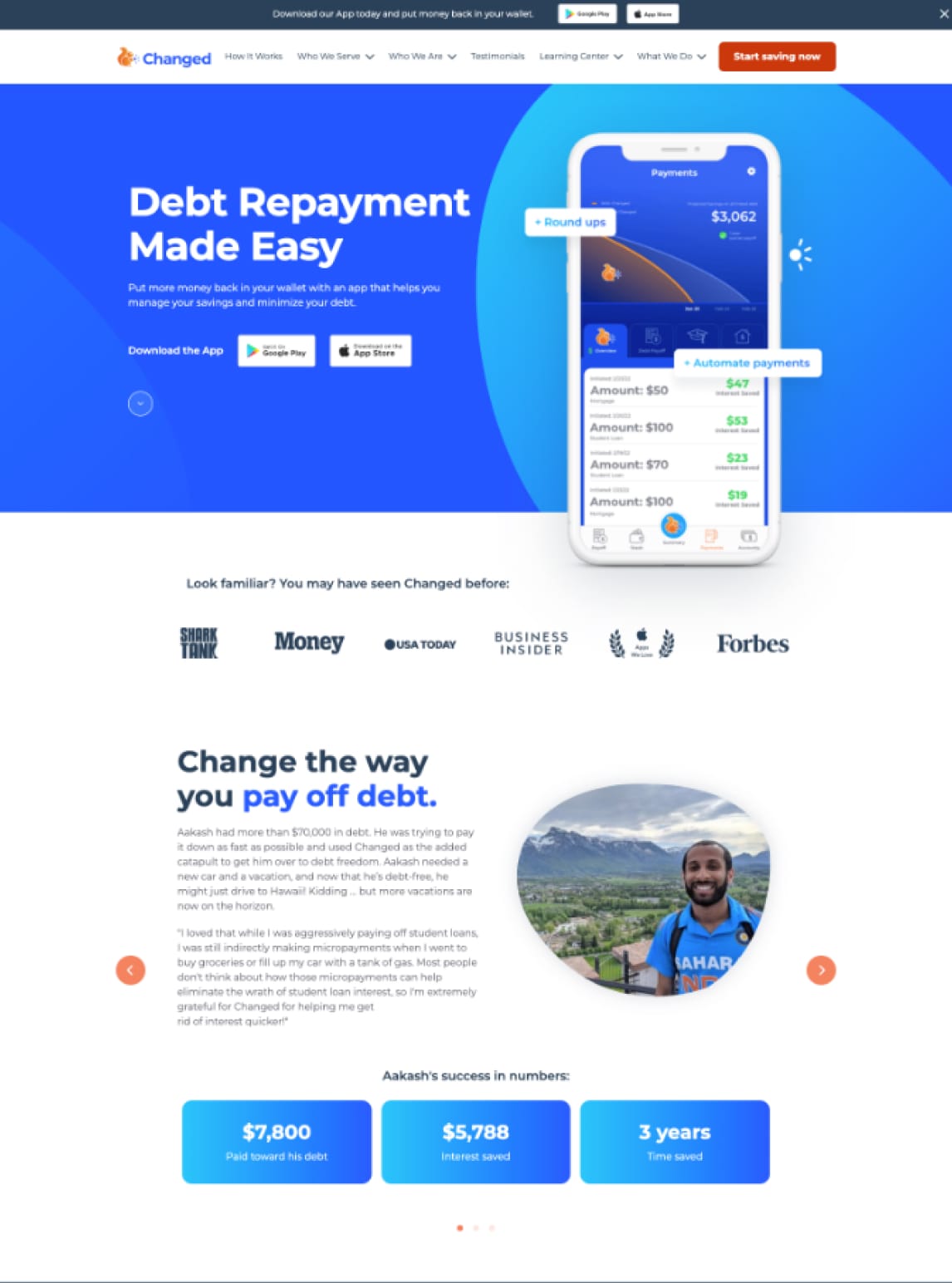 Changing the Way People Pay Down Debt
When former Shark Tank contestants Nick and Dan approached SmartBug®, they were looking for a fresh web redesign to showcase their debt repayment mobile app.
Their primary objective was to revamp the site from the ground up by implementing intuitive navigation for both B2B and B2C audiences and brand cohesion across desktop and mobile displays.
Now, visitors to the new Changed website are greeted with a modern design, B2B and B2C visibility, and a custom calculator that lets users explore just how much they could save over the course of their loan by downloading the Changed mobile app today.
Custom Calculator
B2B and B2C Navigation
Mobile App Display
Success Stories Spotlight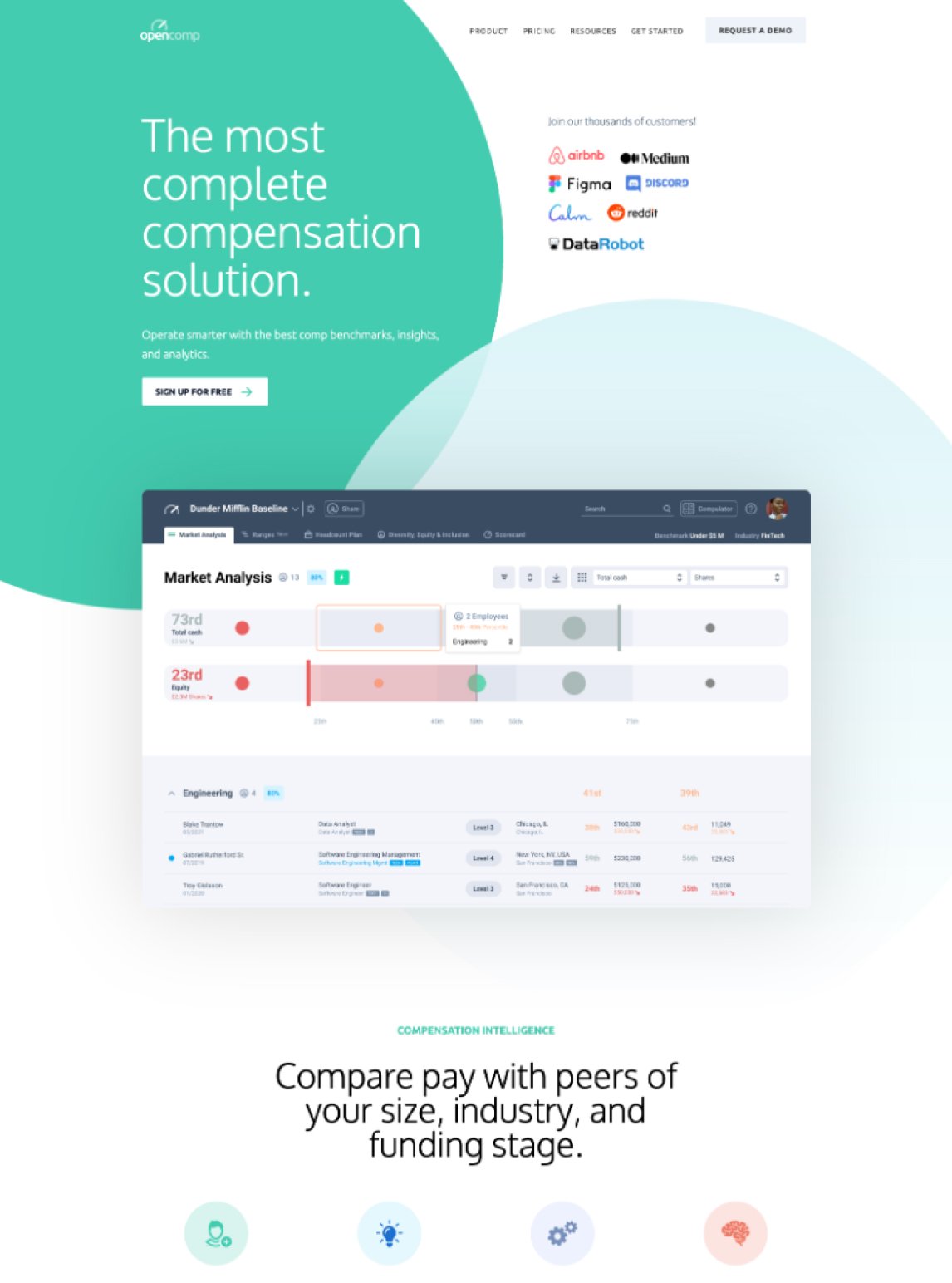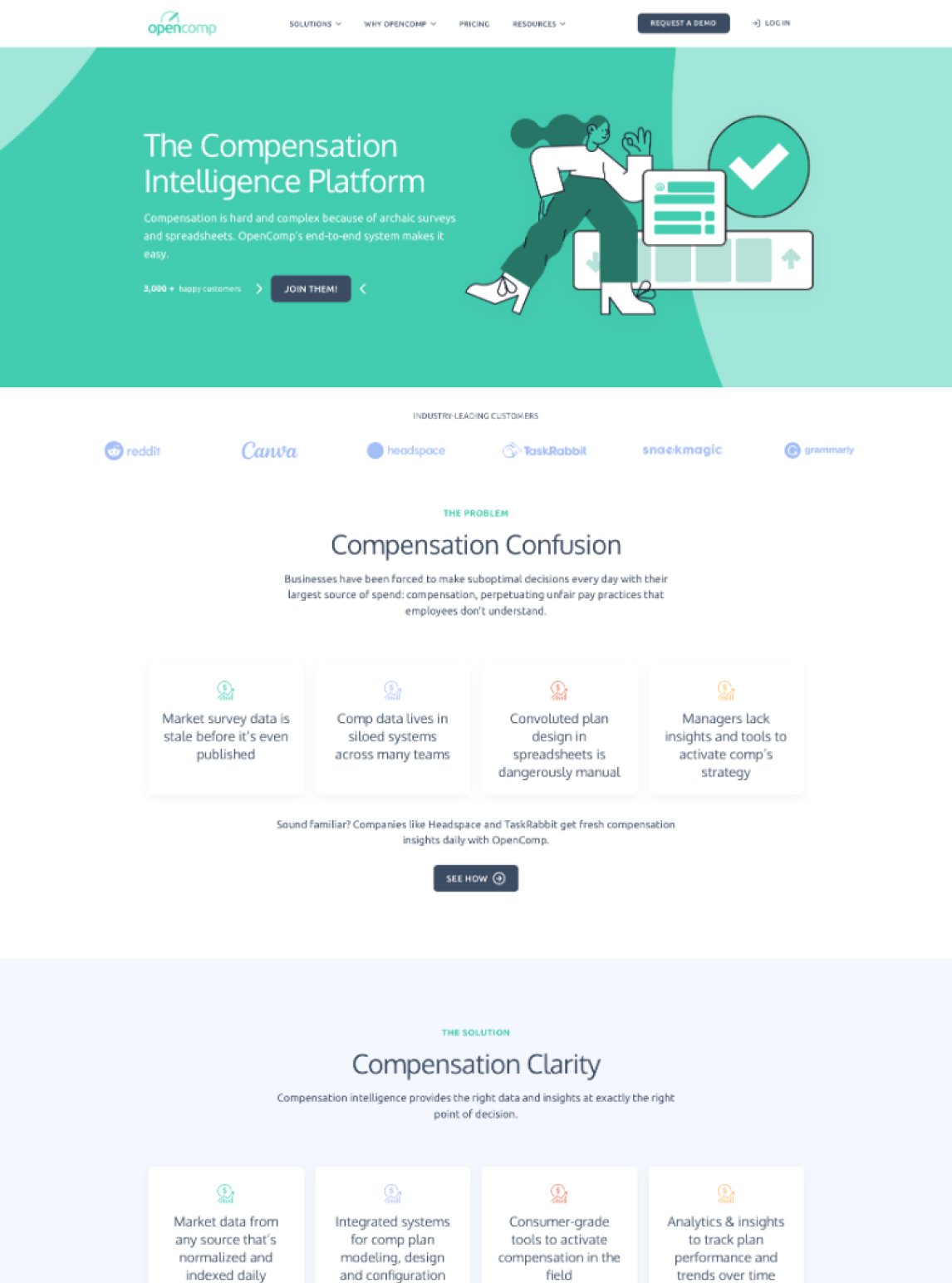 Bringing Compensation Intelligence to HR Departments Nationwide
As spokespeople for compensation transparency and clarity, it was important to the OpenComp team that their new site evoked feelings of simplicity and approachability. When OpenComp approached SmartBug Media®, it was ready to take its branding to new heights with a sleek web redesign to engage visitors and call them to action.
Now, because users can navigate the site's sophisticated mega menu and interact with strategically animated CTAs, they can streamline lead generation and accelerate the sales cycle for the OpenComp marketing and sales teams.
Mega Menu Navigation
Customization of Branded Assets
Animated CTAs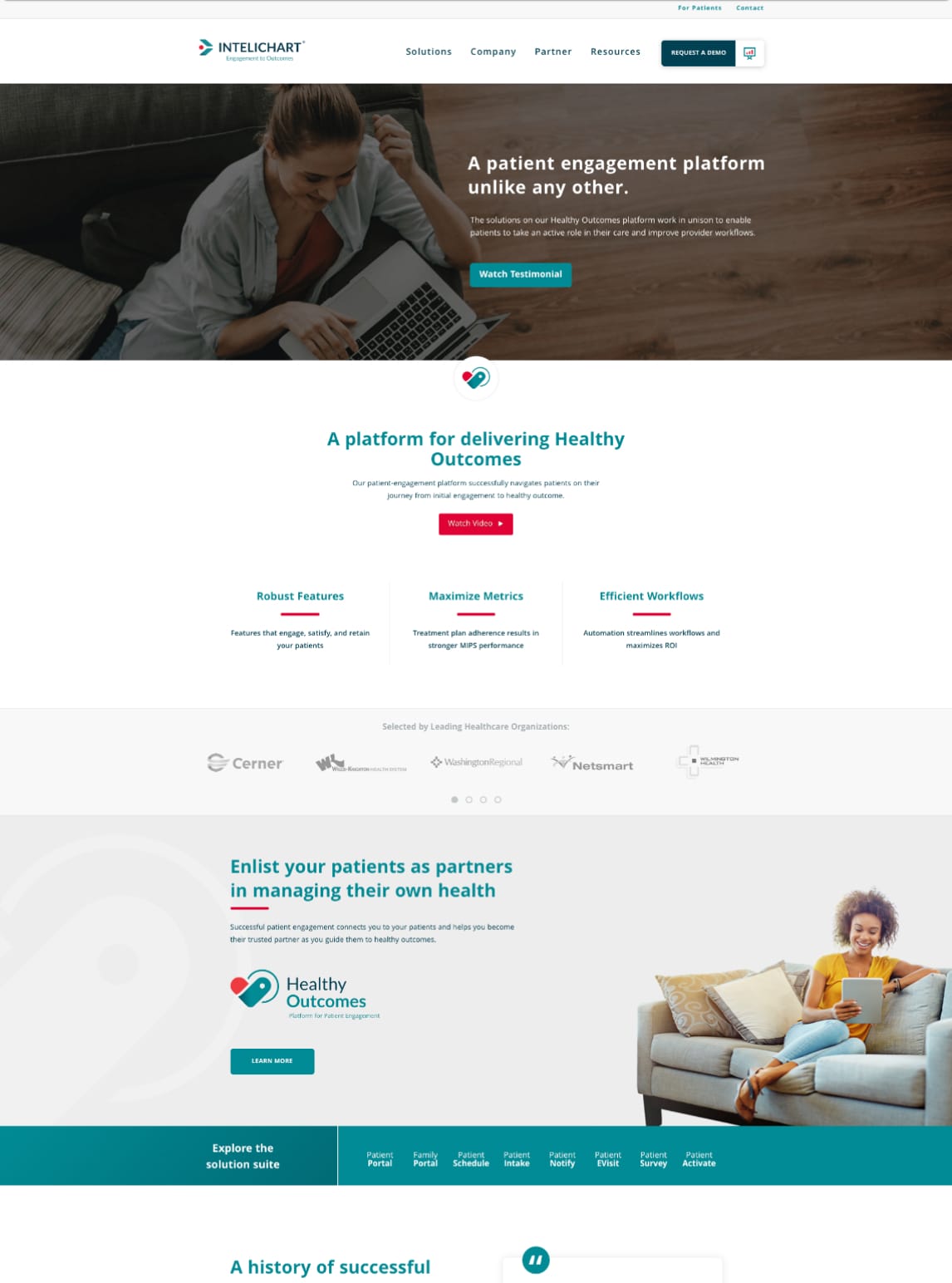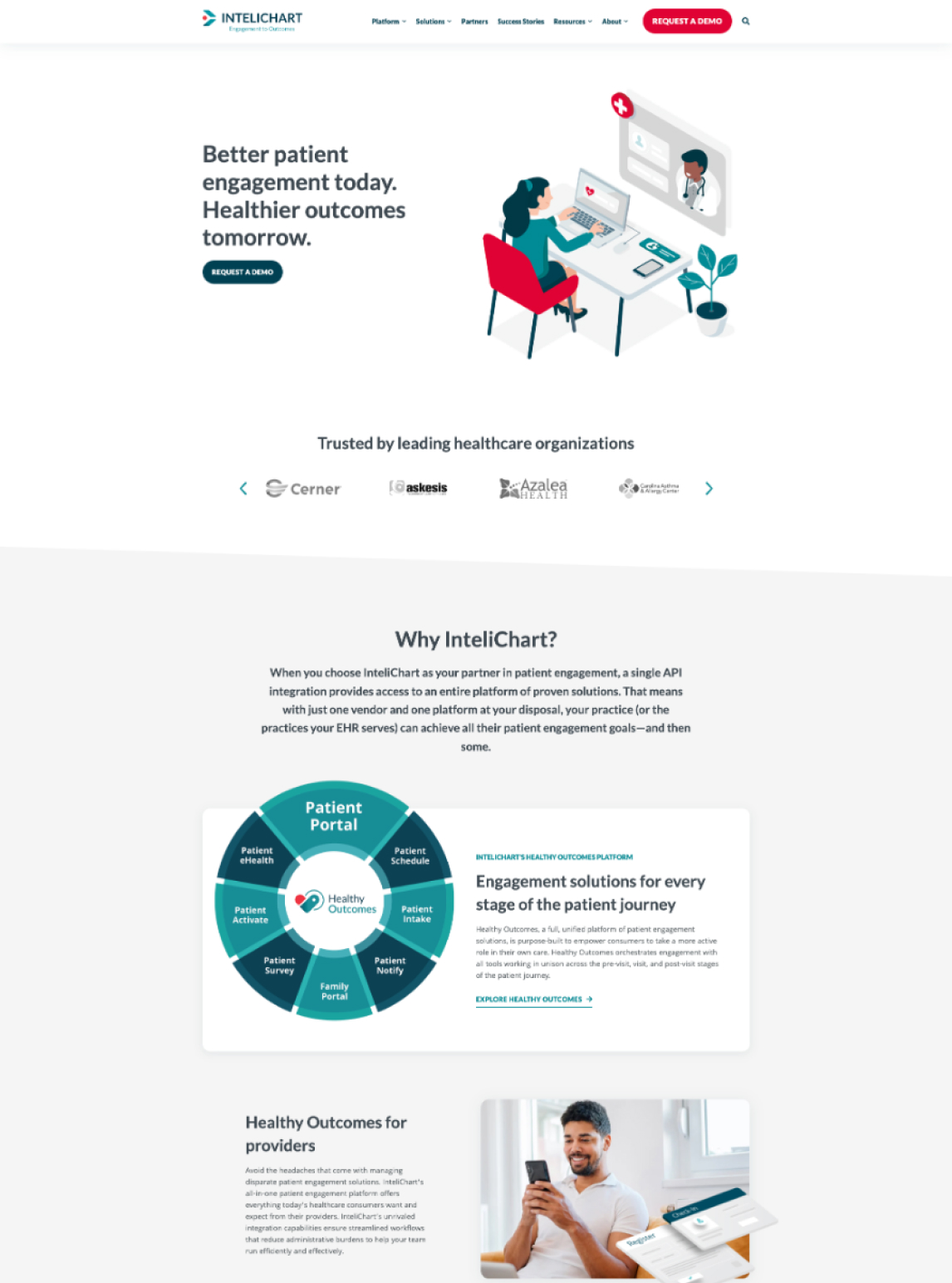 Engaging Today's Patients with Healthcare Innovation of Tomorrow
When the InteliChart team reached out to SmartBug®, they were looking for a modern website to showcase their patient and family healthcare portals and highlight their platform capabilities to both engage and delight new prospects.
Website visitors can now navigate to each product solution seamlessly, by challenge and by organization type. Thanks to sleek mega navigation, custom animations, and modern graphics, InteliChart's product offering on the new site is both approachable and educational and encourages visitors to take action by requesting a demo.
Healthcare Messaging
Interactive Animations
Modern Illustrations and Iconography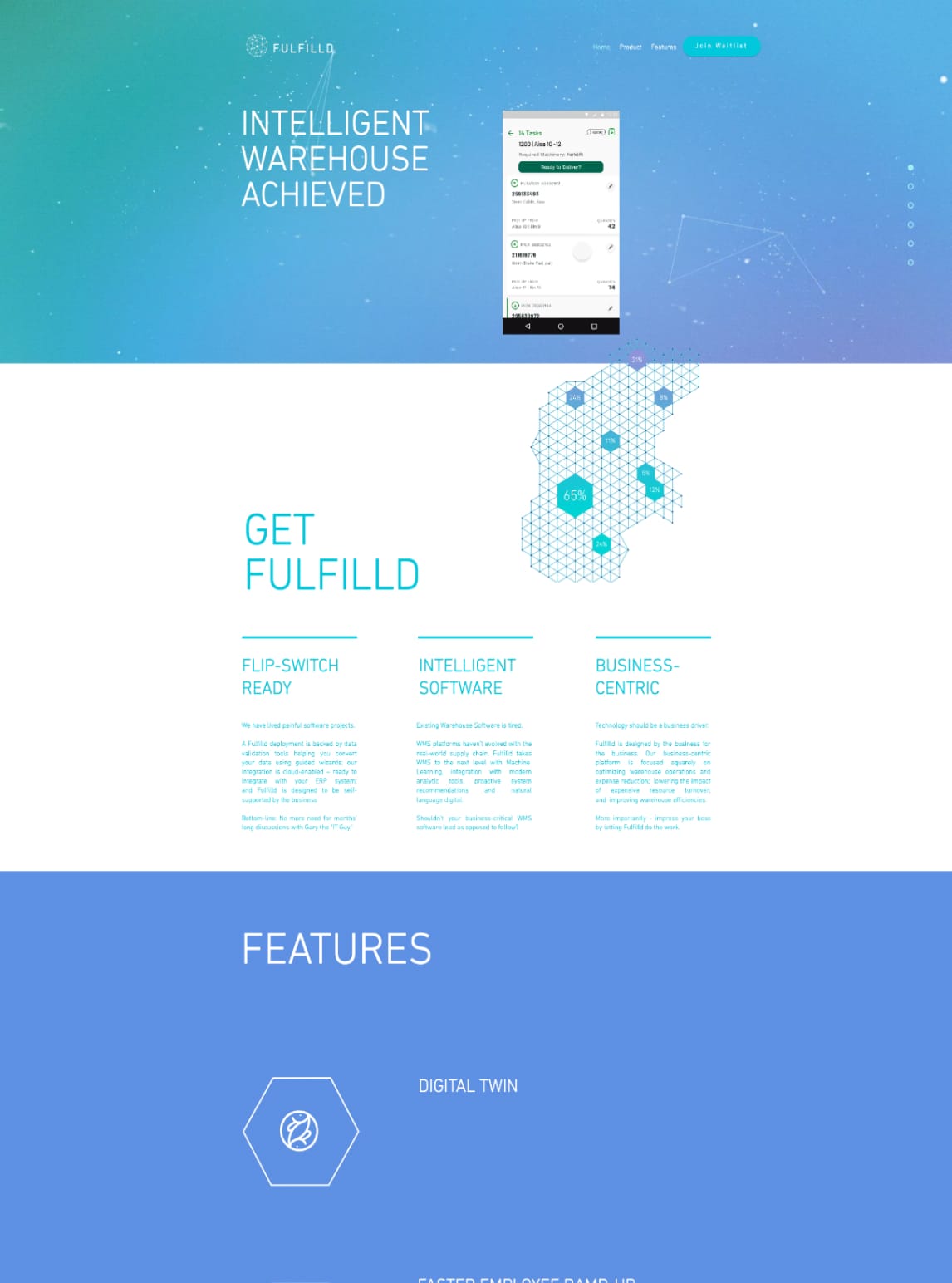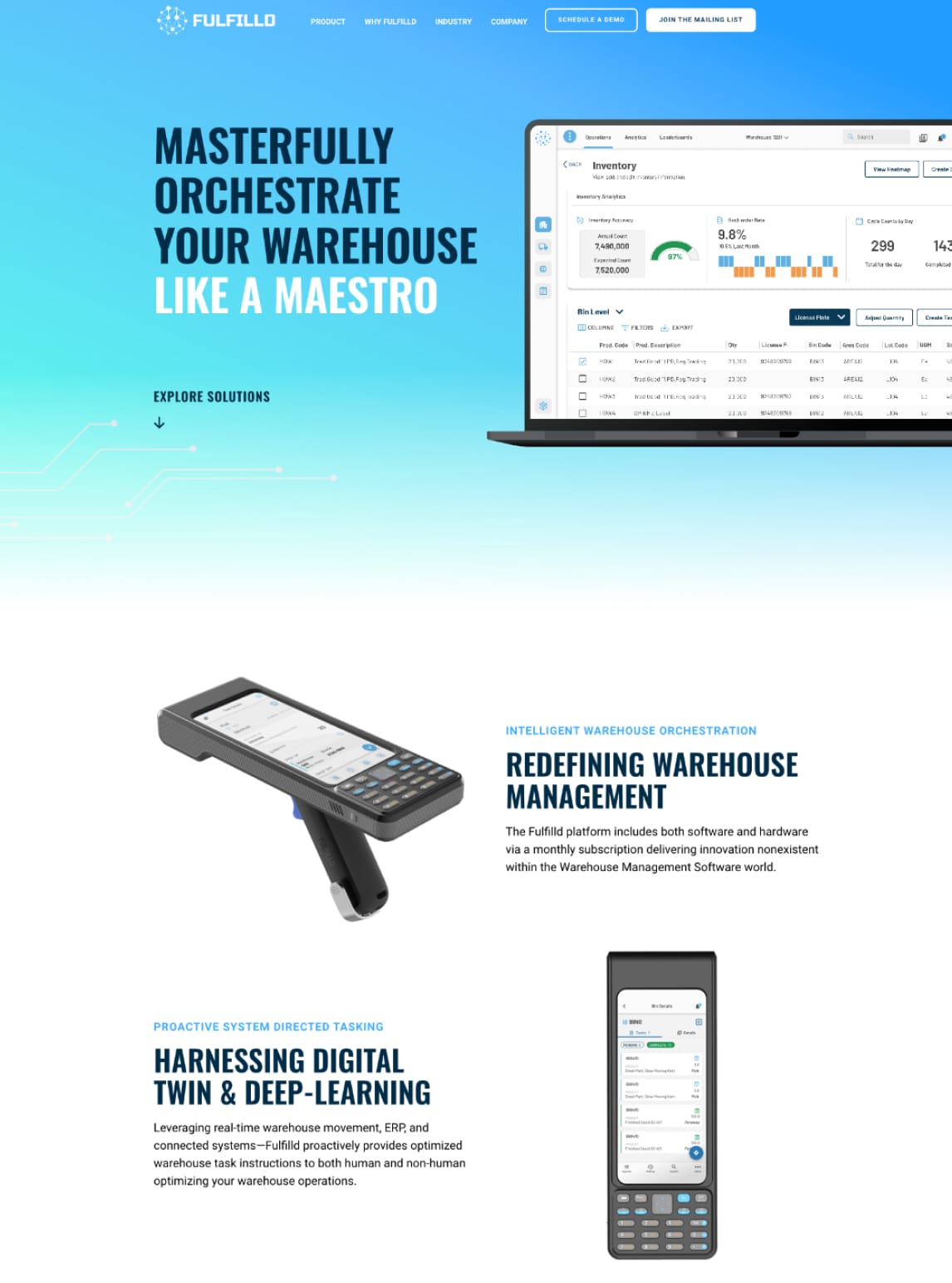 Orchestrating Warehouse Management Software of the Future
Fulfilld, an intelligent warehouse management platform, came to SmartBug® ready to enhance its brand and attract new prospects by launching its first complete and custom web build.
Now, with the help of authentic product displays, live animation, and succinct product descriptions, visitors at every stage of the buyer's journey can better understand how Fulfilld solves common warehouse management issues.
Plus, in just one click, visitors can request a demo to learn more about the WMS solution that's right for them.
Authentic Product Displays
Complex Process Animation
Gradient Designs
Responsive CTAs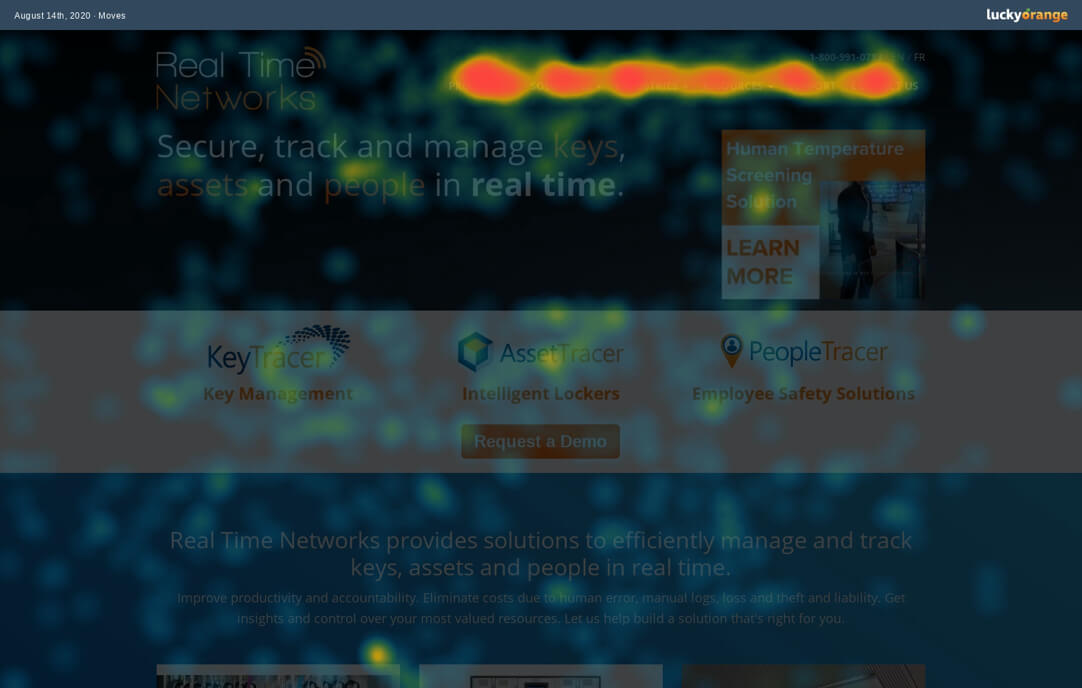 Data-Driven Analysis
Your website should be designed with your buyers in mind. As soon as the project kicks off, our strategists work diligently to analyze user activity on your current site.
We'll then make recommendations based on those findings so your new website is best-equipped to engage visitors at every click and guide more qualified leads into your inbox.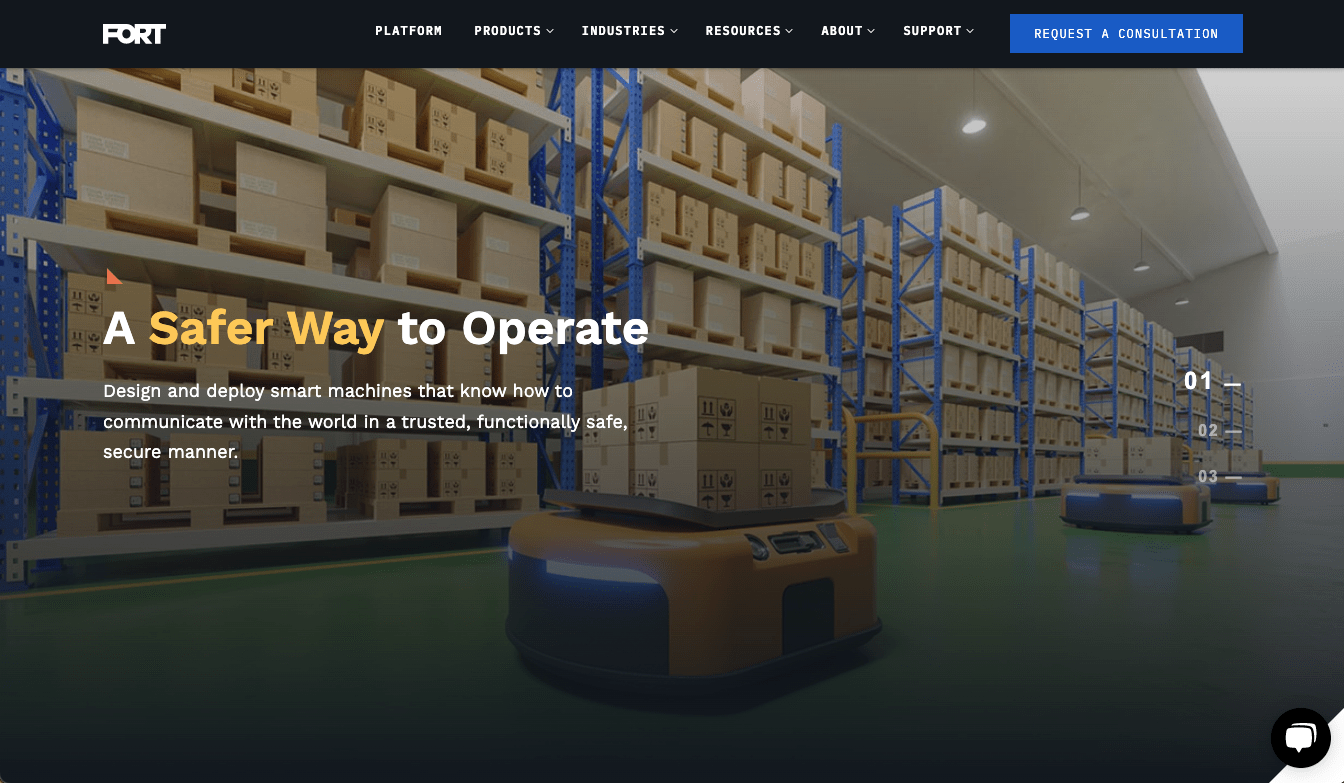 Custom Design and Execution
Elevate your brand with content strategy, custom design, and SEO best practices. We work collaboratively with your teams to create compelling creative elements to align with your messaging and visual guidelines.
We prepare small-scale deliverables throughout the web redesign process so you can land on the look and feel that's right for you.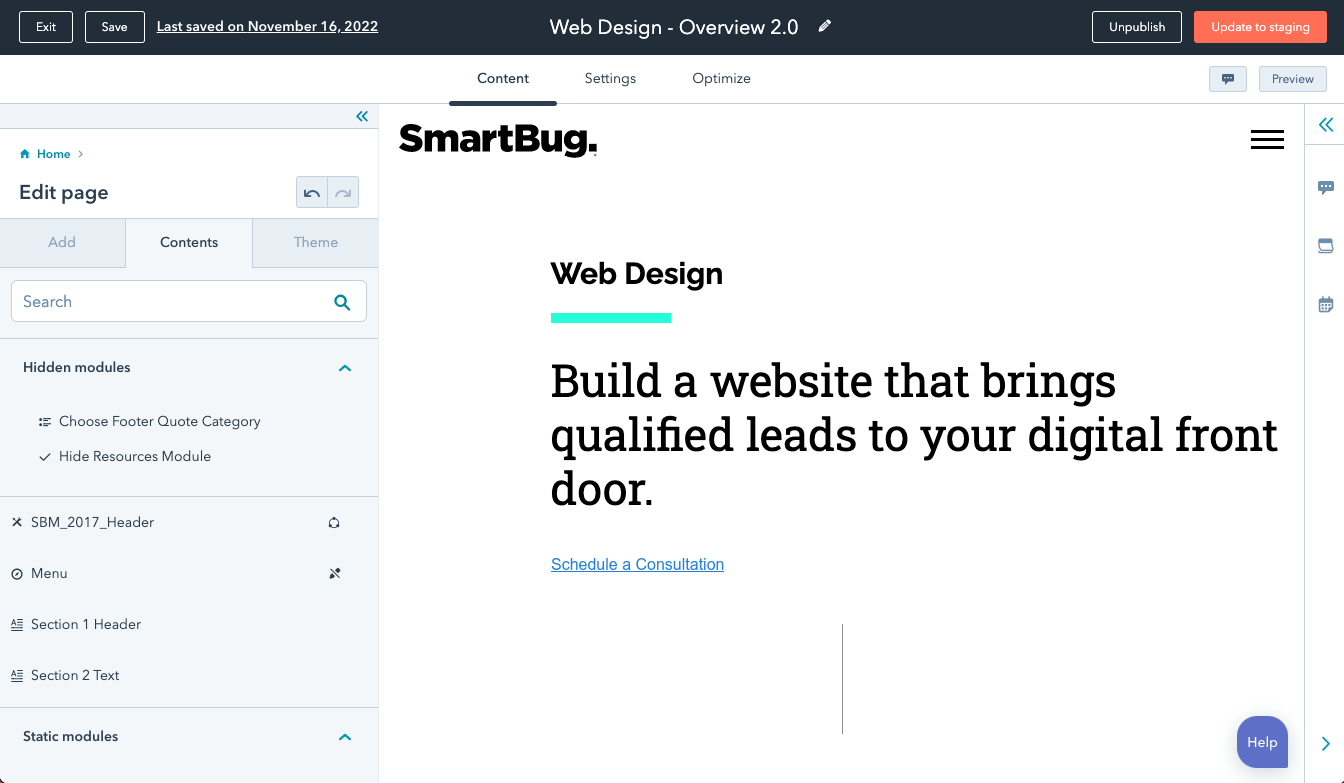 Post-Launch Support
The day your website launches is just one of many milestones on the road to greater customer engagement.
Get technical support from our development team so you can take ownership of your new site with confidence.
Learn how easy it is to edit and update content on your new site so as you scale, your website can grow, too. And if you need help maintaining your site, we have you covered.
Which CMS platform is right for your site?

HubSpot offers secure and easy content management, seamless integration with native CRM systems, and a centralized suite of inbound marketing tools personalized to grow and flex with your needs.

Convenient, customizable, and flexible, WordPress is one of the world's most familiar CMS systems—and it interacts well with many other platforms and tools.