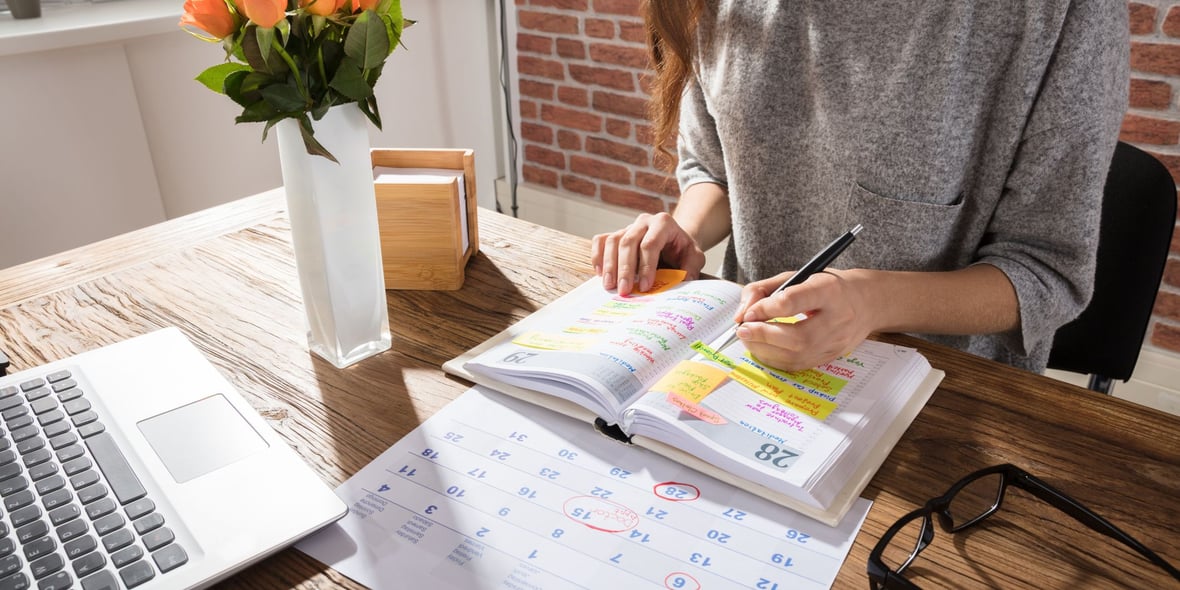 An e-commerce marketing calendar is maybe the most effective tool an e-commerce marketer can have in their toolbox. When planned well and with enough time dedicated to strategy, marketers can help their clients hit a number of revenue peaks throughout the year.
Over the past few years, e-commerce marketers have caught on to the Four-Peaks Theory, a strategy that disposes of a traditional two-peak calendar in favor of four peaks. As you'll see below, the Theory looks like hills and valleys. The hills are your revenue peaks, and the valleys are where creative and campaign strategy takes place.
The Four-Peaks Theory is dependent on a growth calendar, so let's take a look at the events that shape this calendar to fuel sales throughout the year.
More on Four-Peaks Strategy
Initially conceived by Common Thread Collective, the Four-Peaks Theory suggests that brands have 4+ major sales events every year. Instead of hitting two peaks of revenue twice a year around Memorial Day and Black Friday, Cyber Monday (BFCM), businesses should find relevant holidays, cultural celebrations, and product events to gradually increase their revenue at four points, the fourth being BFCM and Christmastime.
Not every business will go after the same holidays. This will depend on your brand, product, and customer needs. Your strategy should start by identifying existing high points and the "off-season" or "revenue valleys" where planning for the next peak takes place.
The Pros and Cons of Two-Peaks
Because so many businesses use a two-peaks strategy, let's go over the pros and cons of this strategy where the first peak is during the holiday season and the second occurs around Memorial Day weekend, Mother's Day, or Father's Day:
The pros: Businesses drive business during these peaks and experience increased cash flow.
The cons:

Businesses experience very low cash flow during other points throughout the year, leading to much higher risks at the peaks. Businesses have fewer opportunities to hit revenue goals.
The Pros and Cons of Four-Peaks
To subsidize the low revenue periods of the two-peaks strategy, a four-peak business cycle introduces additional tactical moves, such as new product introductions around cultural events, to help increase cash flow:
The pros: Businesses are more likely to engage with more new customers, witness progressive peaks, and implement stronger inventory management.
The cons: To successfully pull off a four-peaks theory, businesses need to maintain proper calendars, produce more creative content, and even release more products, especially for retained customers

.
Ultimately, Four-Peaks provides more revenue opportunities, which can mean scaling your team to include more creatives, strategists, and inventory managers. Although it might mean more cost on the front end to hire, it's the safer route in the long run compared to a two-peaks strategy and it provides more opportunities for revenue growth.
Looking for a way to drive sales during major holidays and cultural events throughout the year? Check out our 2023 Email and SMS Campaign Calendar Template!
Strategies, Events, and Holidays to Hit All Four Peaks
The easiest way to implement a four-peaks strategy is to break down the peaks by quarters. As best you can, align your peaks with one or several holiday and cultural events.
Q1: The First Peak
The start of the year is all about new beginnings. With the new year come resolutions, which can be a great source of inspiration for marketers. Consider new product launches and brand awareness campaigns that attempt to retain customers from the holidays.
You'll also want to see what you can do around Valentine's Day to boost this first peak. It's a great holiday to sell to couples, single people, and people who want to express their love for friends and family through gift-giving.
Q2: The Second Peak
The second peak can easily be bookended by the start of spring and the start of summer. For many (especially those living in climates with winter), April sparks spring fever. For a definitive marker of the season, campaign around Easter to promote new spring collections.
Memorial Day is your next focus. It signals the start of summer, which you can help bring in by promoting must-have products. Make sure to get geared up for Memorial Day weekend by offering flash sales for summer essentials.
In between, Earth Day, Mother's Day, and Father's Day are great holidays to campaign around.
Q3: The Third Peak
With the summer in full swing, plenty of holidays and cultural events are plentiful. The most obvious is the Fourth of July. Leverage American independence pastimes, such as backyard BBQs, pool parties, and beach hangs.
During the third peak, the summer will come to an end, which means Back-to-School sales and Labor Day. Create shopping guides, self-care offerings (especially for parents whose children are headed back to school), and overstock campaigns for summer products that weren't sold.
Q4: The Fourth Peak
Your fourth peak should be the biggest one yet with Halloween, BFCM, and the winter holidays. You should be firing on all cylinders by running promotions through email, SMS, and social media. Data is your best friend during this season—use it to create retargeting campaigns, remind shoppers about upcoming discounts, and promote products related to buyers' previous purchases.
How Can SmartBug Help You Drive Sales Throughout the Year?
If you're a two-peaker, hopefully this article has changed your mind! To hit all four peaks throughout the year, you need a team that can strategize, ideate creative content, and analyze data to ensure customers are receiving the deals and content that are most meaningful to them.
Don't settle for fewer than four revenue peaks throughout the year. Give us a call to see how we can help you drive more revenue throughout the year!

About the author
Ryan O'Connor was formerly SmartBug's Director of E-commerce Growth, product manager, and sales director. He enjoys helping readers learn how to solve big business challenges through consumer psychology within the constantly evolving e-commerce landscape. Over the past 10 years, Ryan has helped 1000s of DTC brands navigate challenges to grow fast through intelligent marketing. He's not afraid to get his hands dirty, having launched his own e-commerce stores from the ground up. Read more articles by Ryan O'Connor.
Subscribe to get our new blogs delivered right to your inbox
Other insights you might like