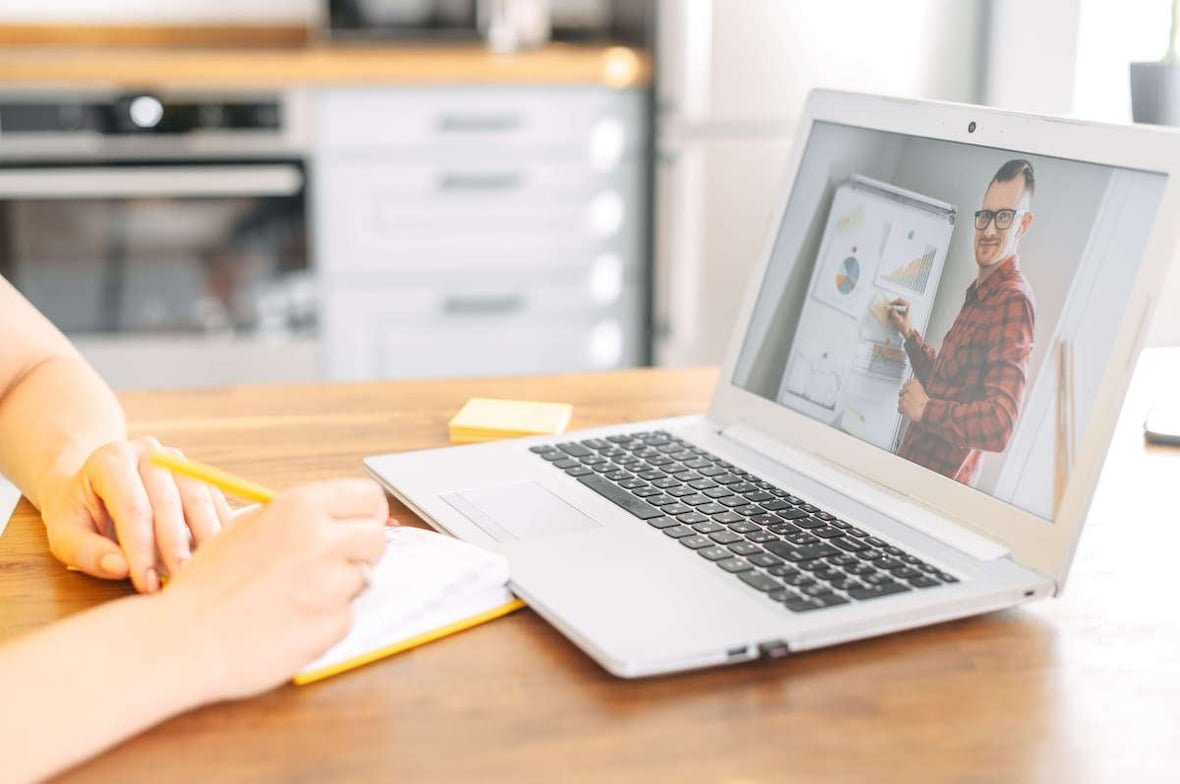 Inbound marketing campaigns. You've heard the phrase; you know you should use them. But what are they? What components should you include in your inbound marketing campaign? And how do you execute the appropriate steps for the campaign to be successful?
Before we dive into the anatomy of an inbound marketing campaign, it's important to understand the answers to two questions: "What is inbound marketing?" and "What makes up an inbound marketing campaign?"
What Is Inbound Marketing?
HubSpot succinctly defines inbound marketing as follows:
"Inbound marketing is a business methodology that attracts customers by creating valuable content and experiences tailored to them. While outbound marketing interrupts your audience with content they don't always want, inbound marketing forms connections they are looking for and solves problems they already have."
With that basic understanding under our belts, let's look more closely at how to create that valuable content for customers.
Creating Content That Solves Problems
Digging into a real-life example, let's imagine that you're shopping for a new refrigerator. Like most consumers, you start with an internet search, typing something like "refrigerators" into Google.
The problem? There are about 598 million results. If you're like most people, you start at the top of the search results page. The top four results are ads for specific stores selling refrigerators, but that's not really what you're looking for quite yet. The first organic search result takes you to a local appliance store's product page, featuring hundreds of different types of refrigerators, each with its own picture, product description, price, and maybe some reviews.
What's the problem now? It's hard to tell just why one is better than another!
So you go back to your search, but this time you click on the second result. Let's imagine that this one takes you to a customized landing page titled, "How to Buy a Refrigerator That Meets Your Needs Without Overspending." Now, that's something you'd like to read!
In the refrigerator guide, the writer explains that many people spend too much on refrigerators that have features they'll never even use. (Ahem: coffee makers and big screens.) The guide lays out how much money you can save by choosing a refrigerator that does everything you need it to do and nothing more. This is information you can use to not only solve your problem but also save money while doing so!
The best part? You give them your email address and they send the guide to your inbox so you can refer to it later. It's a win-win for you as the consumer and for the company. You got the help you were searching for, and the company got a new lead.
So, when it comes time to fork over your money, which company helped you? Which company are you more likely to trust to sell you your new refrigerator?
📚 Related Read: Inbound Marketing 101: How Does Inbound Marketing Actually Work?
That's the essence of inbound marketing: gently pulling in leads by providing useful information that answers their top-of-mind questions and solves their most well-known problems.
Inbound, when done right, incorporates every stage of the buyer's journey, continuously building trust and, over time, converting window shoppers into loyal customers. A truly successful inbound campaign will continue to delight and nurture those relationships long after someone becomes a customer to ensure they become loyal brand advocates.
How Do You Build Inbound Marketing Campaign?
Your inbound marketing campaign should include a set of steps and tools that will work together to help your company reach your desired marketing goal, such as increased visit-to-lead conversion rate, marketing qualified leads, or total customers.
Effective inbound marketing campaigns do not silo strategies. By integrating marketing strategies and relevant tools into one comprehensive plan, marketers can create effective inbound marketing campaigns that are successful and measurable.
The Structure of an Inbound Marketing Campaign
Before you start building your campaign, it's important to know how the campaign is structured. Typically, each of your inbound marketing campaigns should have eight parts, and each step is tied to the next step to help you achieve your campaign goals:
10 Components of a Successful Inbound Campaign
First, let's address the elephant in the room blog. Above, I listed out eight parts of the inbound marketing campaign structure, but now I'm switching to 10. What gives?
Because I love a cringey cliche ... you have to lay a solid foundation before you build your structure.
It's important to understand having a solid campaign structure doesn't necessarily mean that it's going to stand up on its own. The success of your campaign is going to depend on the work you put in before you even begin creating your next campaign.
1. Buyer Personas
Buyer personas help you refine your inbound marketing efforts. You should have clearly defined buyer personas before you begin creating your inbound marketing campaign. Once your personas are in place, decide which one you would like to target first. Having a persona in mind will help you tailor your messaging and create a focused campaign across all channels.
2. SMART Goals
You've probably heard the term "SMART goals." But just in case, SMART is an initialism for "Specific, Measurable, Attainable, Relevant, and Timely." A SMART goal is a goal that meets those guidelines:
Specific: Make sure your goals are both specific and aligned with greater company goals.
Measurable: Set goals that can be measured.
Attainable: Make sure your goals are realistic but competitive.
Relevant: Ensure the goal aligns with the campaign topic.
Timely: Always set a time frame for your goal.
You should be setting SMART goals for every inbound campaign so that when you're finished, you have tangible results to impress your colleagues (or boss) with.
3. A Solid Keyword Strategy
Before you start creating content, you should have a solid keyword strategy. Your keyword strategy should include both broad-scope, short-term keywords and long-tail keywords.
When creating and brainstorming your keyword strategy, you should be asking yourself:
What are my personas typing into search engines?
How many searches is this keyword getting per month?
Are these keywords attainable for my website to rank for?
How can I use these keywords in other marketing efforts?


4. A Remarkable Content Offer
What will you be offering your potential leads? Whether it be an e-book, webinar, podcast, checklist, or something else, make sure it is something you know your persona will need.
Creating content offers that are helpful, engaging, and written extremely well is vital to your inbound marketing campaign! Remember: It should be educational and helpful, not a sales pitch.
5. A Conversion Path That Works
A conversion path serves as the initial pathway for website visitors to convert into leads.
A good conversion path will consist of five components:
A clear call to action (CTA)
A landing page
A form (located on the above-mentioned landing page)
A thank you page
A thank you email
You cannot miss this step. If you're thinking, "I don't want to burden my website visitors with a form to fill out," it is time to reevaluate your goals. My golden rule is that your form length/complexity should correspond with the value of your content offer.
6. An Automatic Lead Nurturing Campaign
When a visitor becomes a lead via a content offer, it's imperative that you have automation in place to follow up with them. These automated emails should be designed to bring the leads through the sales funnel, taking them from the awareness stage to consideration and ultimately funneling them to the decision stage.
I like to create automated lead nurtures that include 3-5 emails that are relevant to the initial content offer. These emails can contain related blog posts, other content offers, or even free trials to inspire this new lead to take even more action on your website.
7. Engaging Promotional Emails
Now that you have your campaign assets in place, it is time to let the world know what you have to offer! Segment your leads into relevant categories based on your personas, and send targeted emails to promote your new offer.
💡 Tip: If your offer applies to more than one of your personas, tailor the language of each of your emails so that they speak to specific pain points of each persona. This means you might have to create more than one email, but your efforts will be rewarded!
8. Blog Posts That Drive Interest and Educate Readers
Now, you want to start blogging with a purpose: to start increasing your website leads!
With your keyword strategy in mind, you should craft a variety of blog posts that are related to your content offer and answer your personas' burning questions. You can even repurpose articles within your offer to help create content faster than ever. Just stay away from posts that sell the reader on the offer.
In the blog post, be sure to include your CTA to capture the reader as a lead!
9. Social Media Campaigns
Always promote your inbound content offer and other components of your campaign (such as blog posts) on social media. Maintaining active social media channels is an effective way to create awareness around your content offer.
When promoting your offer, choose the social media channels where your target buyer personas are engaging the most. If your persona is on LinkedIn, spend more time there. If they are on Twitter, promote there. If they are on all channels, use them all. You get to decide where your biggest reach is and allocate your time accordingly, but always check back in with your metrics to ensure that you're making the most of your time.
10. Data Analysis That Backs Up Your Assumptions
Data is key to any successful inbound marketing campaign, and you have the power to use your data to back up your assumptions.
If you don't have the correct tools in place, data can be difficult to obtain. I recommend using a marketing tool like HubSpot to help consolidate data and track your marketing campaigns.
Bottom line: You must analyze your efforts. Once you've analyzed your inbound marketing campaign and figured out what it will take to make your next campaign even better, you can report this back to your team and other colleagues.
Looking to Learn More About Inbound Marketing?
If you're looking for more guidance on inbound marketing—including the tools we use, actual use case examples, and ever-clear, practical strategies—then you'll want to download The Only Inbound Marketing Guide You'll Ever Need from SmartBug Media®.
This blog was originally published in September 2014 and has been updated since to reflect the updated inbound methodology.
About the author
Tabitha Young Tabitha is a Director of Client Strategy at SmartBug Media. She is well-versed in implementing marketing strategies for many industries including SaaS, healthcare, consumer services, automotive, and more. Outside of work, you'll find Tabitha traveling with her husband, taking her 2 corgis on adventures, and researching a Costa Rican retirement plan. Read more articles by Tabitha Young.
Subscribe to get our new blogs delivered right to your inbox
Other insights you might like