By Mike Wolfe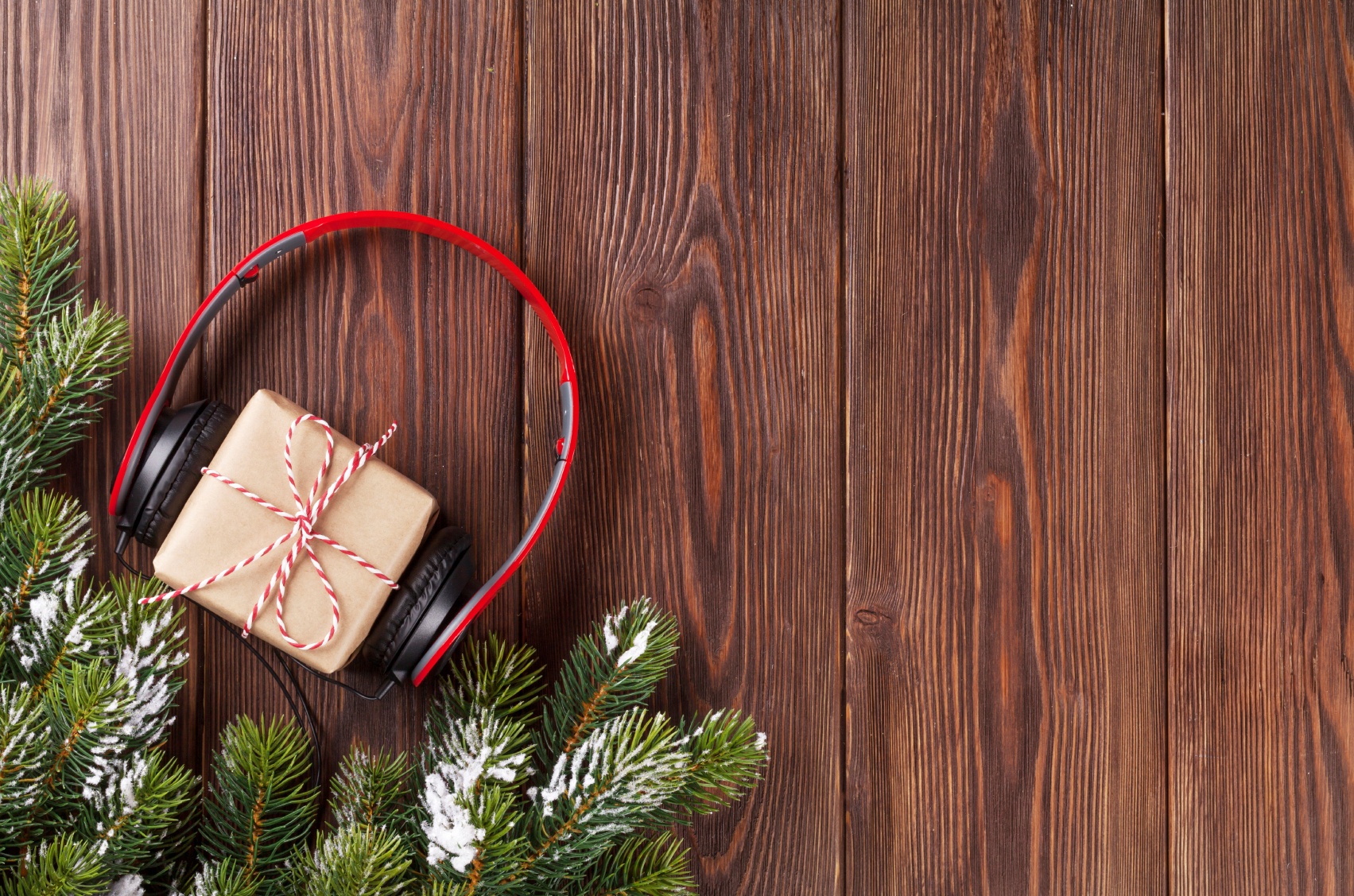 It's the most wonderful time of the year … until it becomes the most stressful time of the year.
Whether it's from end-of-year reporting, 2016 planning, or any of the daily challenges that marketers face, one thing is certain: it can be stressful. 68% of today's marketers feel that the role of the marketer is more stressful compared to five years ago. When combined with the stress of holiday shopping, travel plans, in-laws and anything else that might add tension, the season can quickly go from nostalgic euphoria to spiked egg-nog because you "can't even".
If you find yourself starting to stress, then take a deep breath. It's going to be okay. We are going to get through this. How, you ask? With the gentle rhythm of a soulful and uplifting holiday playlist.
Studies show that enjoyable music can calm your nerves and boost your productivity. According to these studies, ambient sounds can enhance creativity and familiar music can eliminate distraction and improve your mood — which is why this month's playlist is perfect for helping you increase productivity and holiday cheer while reducing unnecessary stress.
Start with some classics:
The Christmas Song (Merry Christmas to You) : Nat King Cole
When shortened deadlines and endless demands make your holiday cheer grow cold, this classic favorite will warm you up and make your office or workspace feel like a cozy Christmas eve by the fireplace.

Frank Sinatra : Have Yourself A Merry Little Christmas
From now on your troubles will be out of sight. Ol' Blue Eyes will help take the pain out of putting together those annual reports with a voice that will melt away all your report-building stress.
Slow things down a bit:
Otis Redding : White Christmas
When your to-do list starts picking up and the frantic rush starts causing you to panic, let Otis slow it down for you. His soothing voice over this soulful rendition of a holiday classic will remind you that everything is going to be merry and bright.
Tempations : Silent Night
2016 planning got you worried? Go on and rest your mind, but try to avoid sleeping in heavenly peace (while at work) as you listen to the finely-tuned vocal harmony of Motown sound. With a rested mind, you'll have a better outlook on the new year and the ability to develop a marketing plan based on strategy without the negative influence of stress.
Take a break from the ordinary:
She & Him : Silver Bells
Silver Bells is already a soft and peaceful holiday jingle. But have you ever heard it played on a ukulele? She & Him puts their unique and upbeat spin on holiday music that's perfect background noise for the sometimes mundane tasks of tracking website analytics.
Sugar & The Hi Lows : Jingle Bells
This vintage-rock version of an upbeat holiday song will have you dashing through your latest blog articles like a one horse open sleigh through the snow.
Jack Johnson : Rudolph the Red Nosed Reindeer
Listening to Jack Johnson feels exactly like sifting sand through your toes on a relaxing day at the beach. If this holiday season you're more likely to be sifting through keyword research information, kick back with this crunchy holiday groove.

Listen to the entire playlist below for some stress-free inspiration:
What holiday songs or renditions put you in a productive mood? Let me know and I'll add it to the playlist!